Originally published in 1965, Frank Herbert's Dune novel has been an inspiration to generations of artists and creators. Its rich far-future setting certainly lends itself to visual explorations. Not surprisingly there have been many adaptations of the science fiction classic into comic book format, both official and fan-made productions.
Dune: The Official Comics Adaptation
In 1985, Marvel Comics published a three-issue comic adaptation of David Lynch's Dune movie from the previous year. All three issues were later collected and republished in several formats, including Marvel Super Special #36 with larger and better-quality paper. The latter does remove the recap pages from issues #2 and #3, so you'll want to collect the individual comics for those.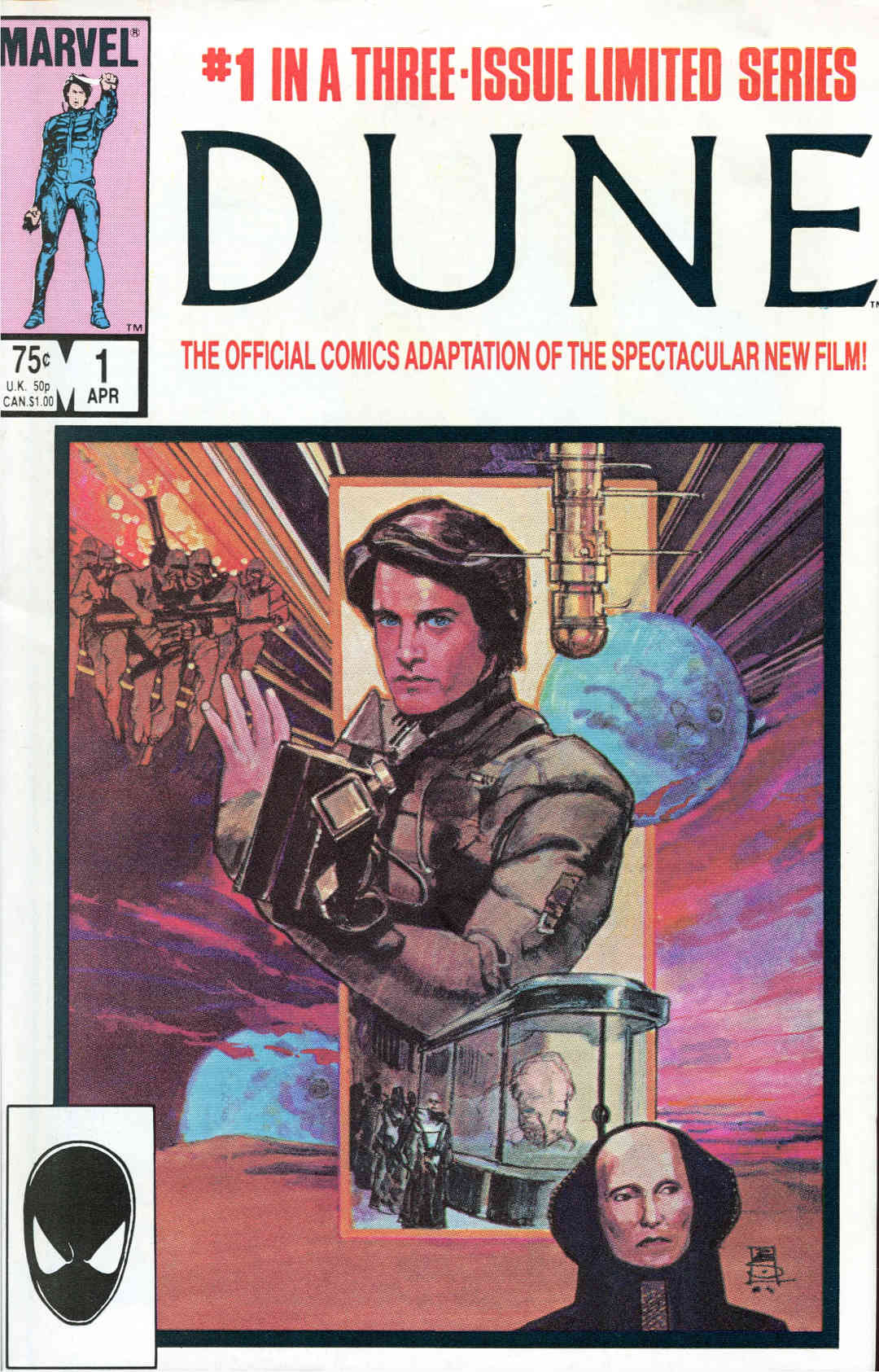 Sadly, the comics are out of print, but copies can often be picked up cheaply on eBay. Or you can try your local comic book shop.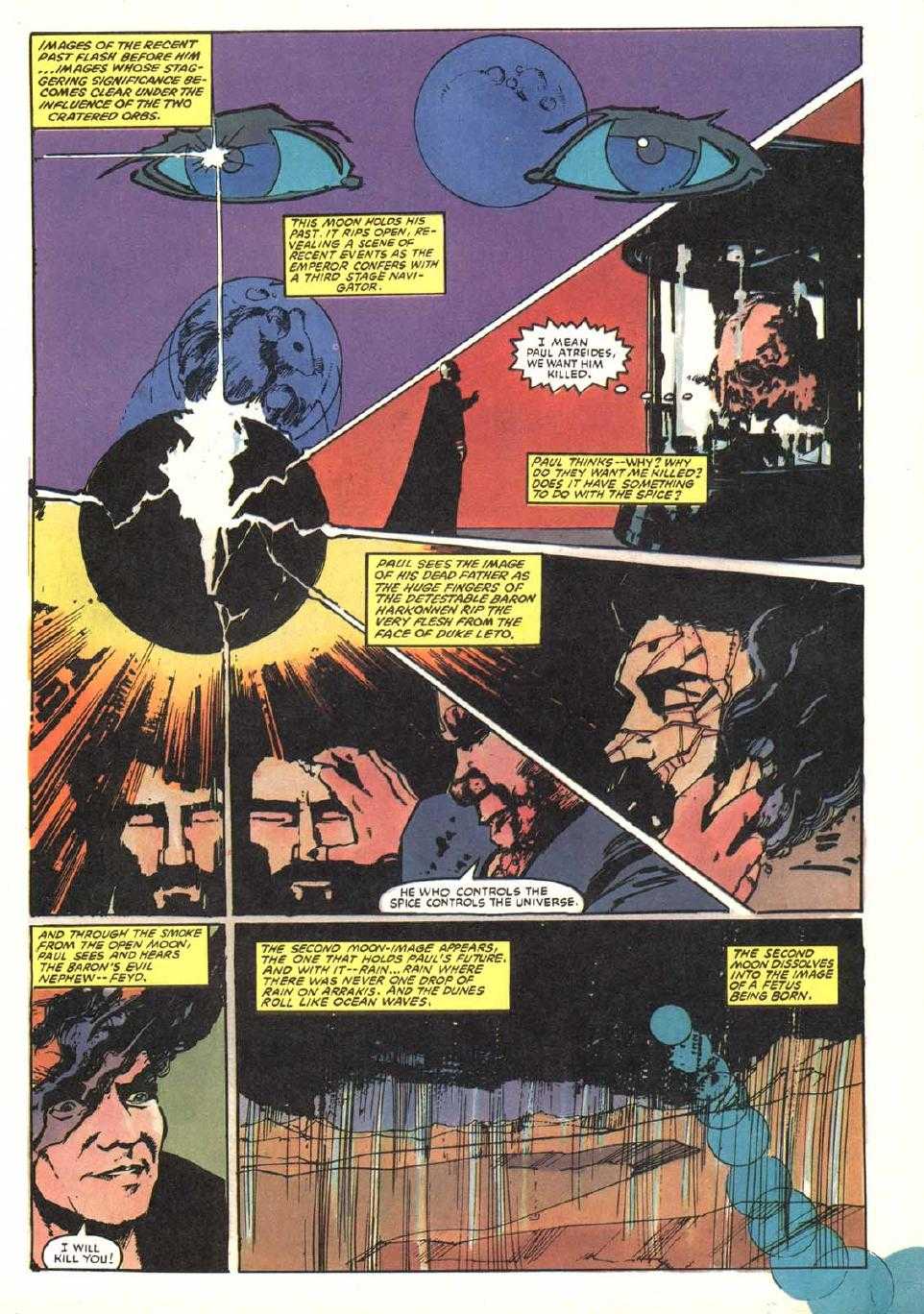 Dune: The Graphic Novel
The first 163-page book, in a three-part adaptation of Frank Herbert's Dune, was published by Abrams ComicArts in December 2020. Adapted by Brian Herbert (Frank Herbert's son) and writing partner Kevin J. Anderson, Dune: The Graphic Novel tries to follow as closely as possible to the original novel. Illustrations are by Raúl Allén and Patricia Martín, with Bill Sienkiewicz producing the covers.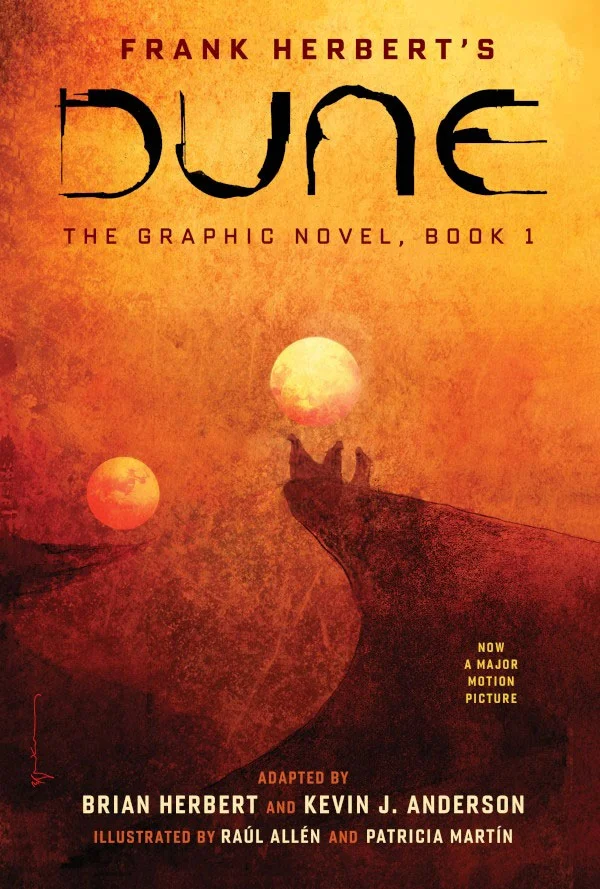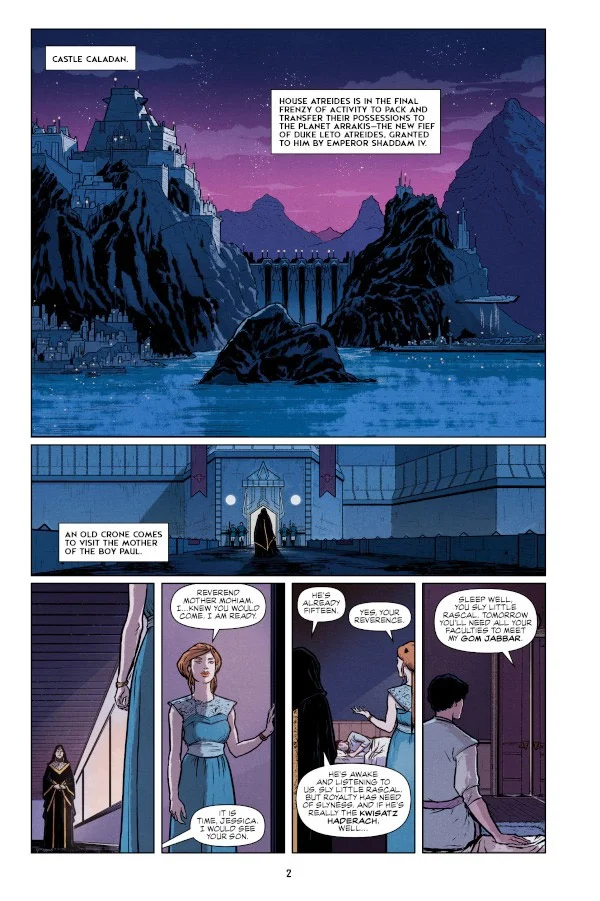 The second graphic novel, Book 2: Muad'Dib, was released in August 2022, with Book 3: Prophet currently planned for Spring 2024.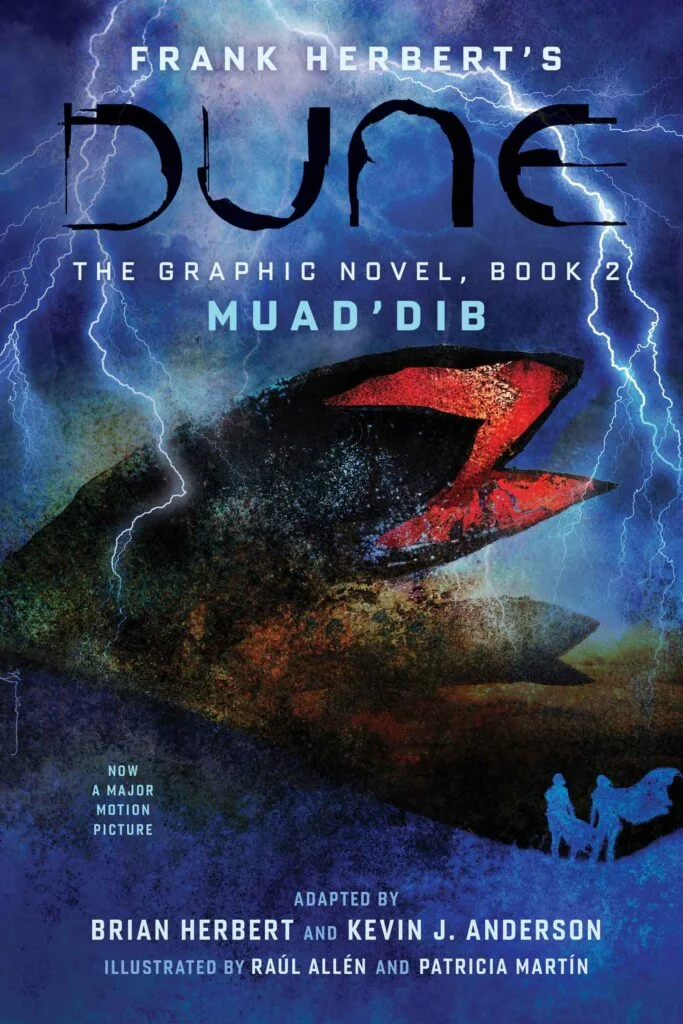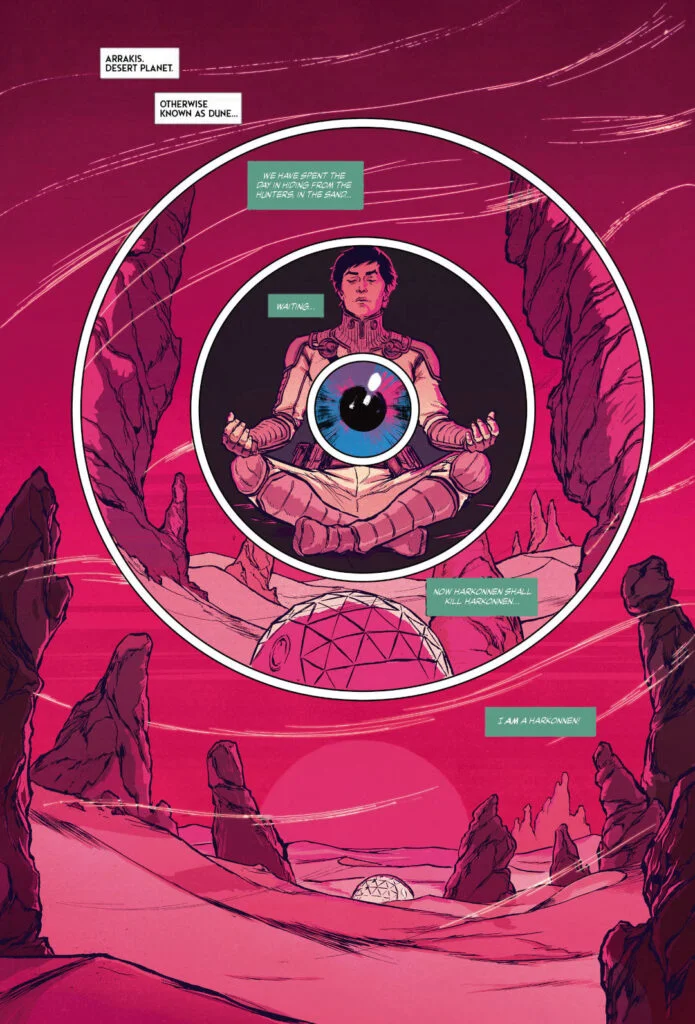 Also check out our earlier review of Dune: The Graphic Novel, Book 1. Both of the released books can be ordered from Amazon:
Dune: The Official Movie Graphic Novel
Legendary Comics launched a Kickstarter campaign in October 2021 for a comic book adaptation of Denis Villeneuve's Dune movie. This graphic novel is scripted by Lilah Sturges, and features art from Drew Johnson and colors by Zid. Several cover options were offered, from John Ridgway, Tim Sale (his last cover before he sadly passed away), and Bill Sienkiewicz—latter once again returning to Arrakis.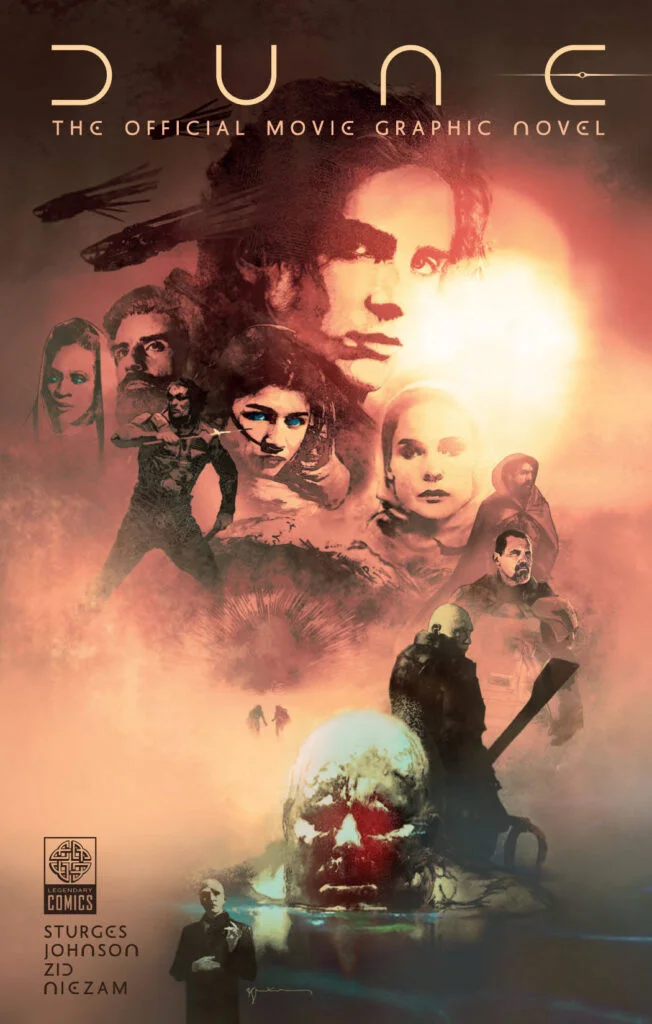 The campaign hit its goal within a matter of hours and eventually reached $180k in pledges. Backers first received their digital copies of the 132-page comic in July 2022. Both the physical hardcover and eBook editions are due to go on sale, to the wider public, in December 2022.
This graphic novel follows 2021's Dune: Part One movie extremely closely. While it looks very much like the film, it does lack the freedom of interpretation that is so striking in Sienkiewicz's 1985 comic.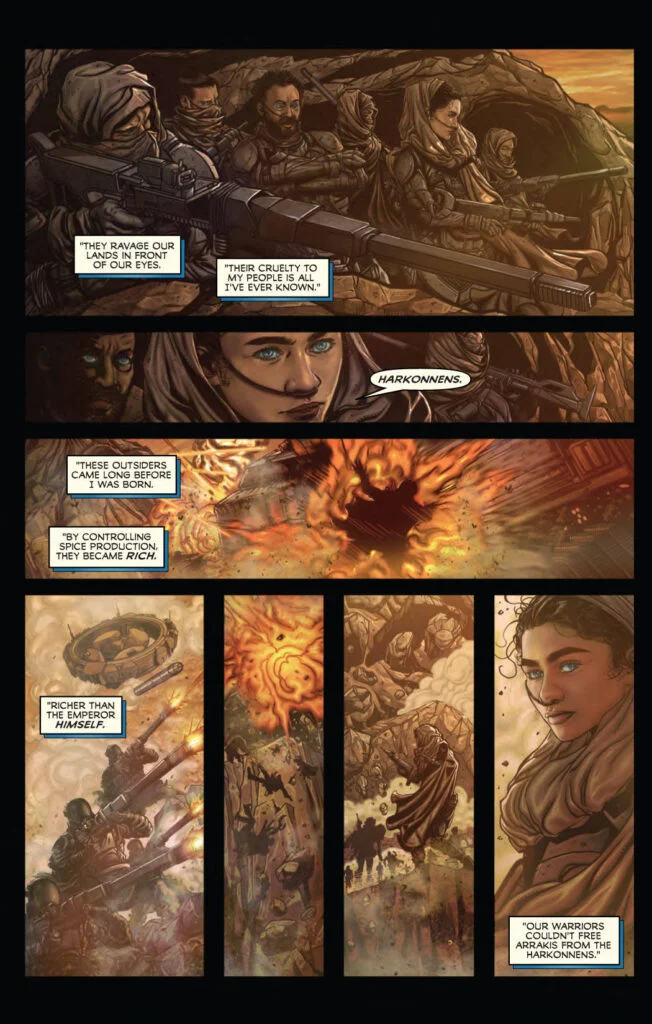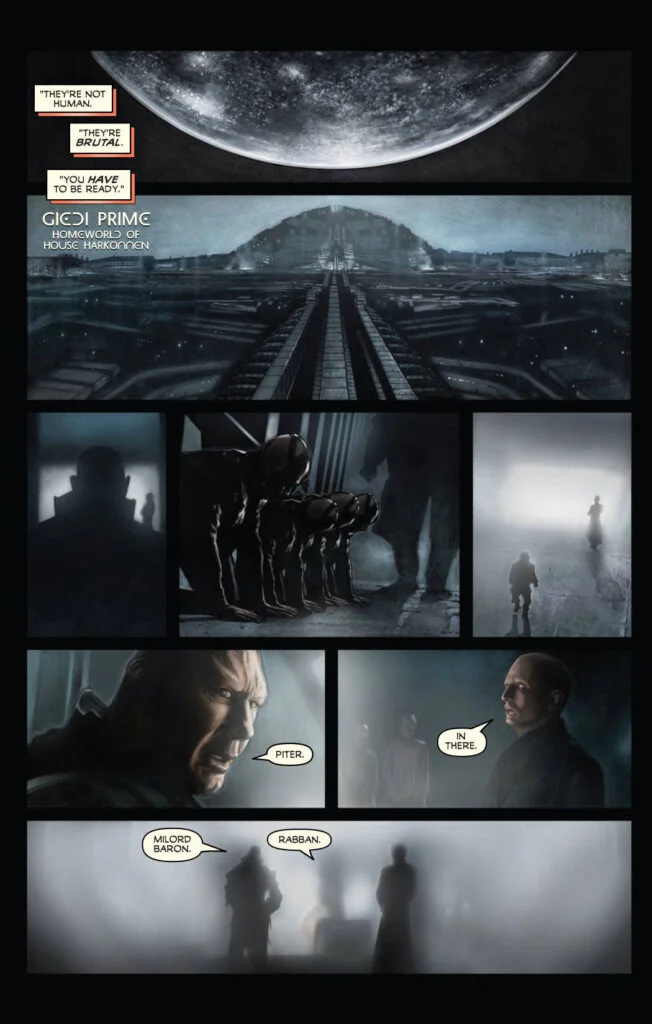 Dune: The Official Movie Graphic Novel will be available in stores starting December 6, 2022 and can be pre-ordered from Amazon:
Refer to the Kickstarter page for further details.
Fan Adaptations
In addition to the official comics, there have been several fan projects attempting to adapt part of or the entire Dune novel.
Dimitar Stoyanov
Based partly on the David Lynch movie—while still drawing from the original Dune novel—a 1989 comic strip adaptation, by Dimitar Stoyanov, appeared within the Bulgarian publication "Stories in Pictures".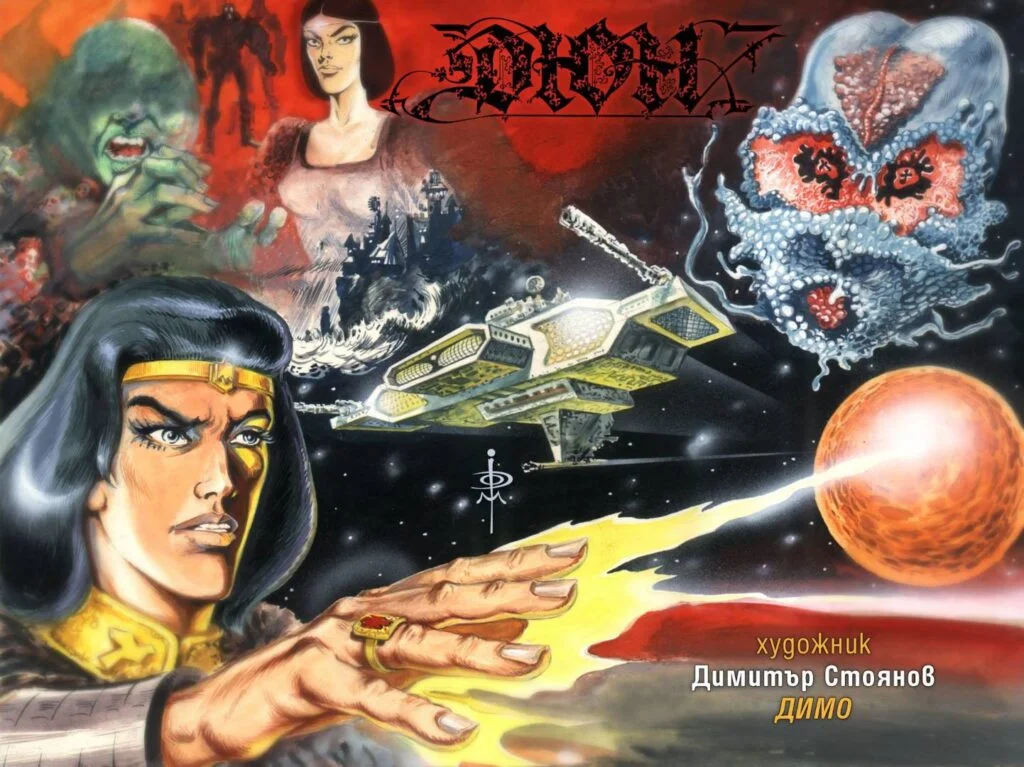 It is unclear whether this is an officially licensed comic, however lack of any copyright notices for the Herbert Estate or Dino De Laurentiis Corporation would suggest that's not the case.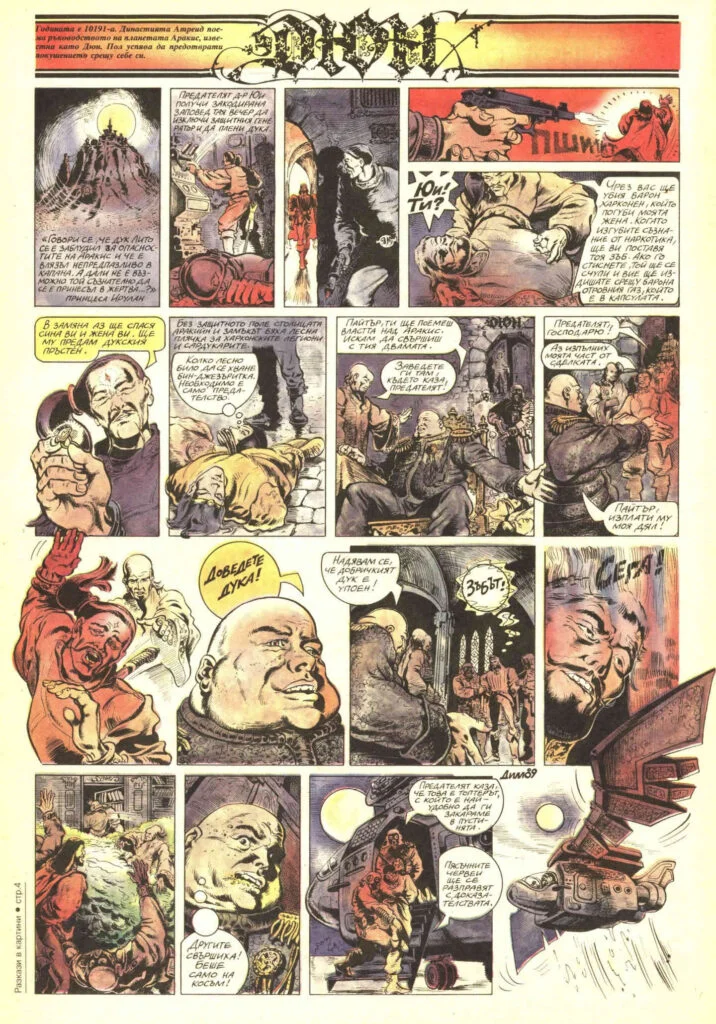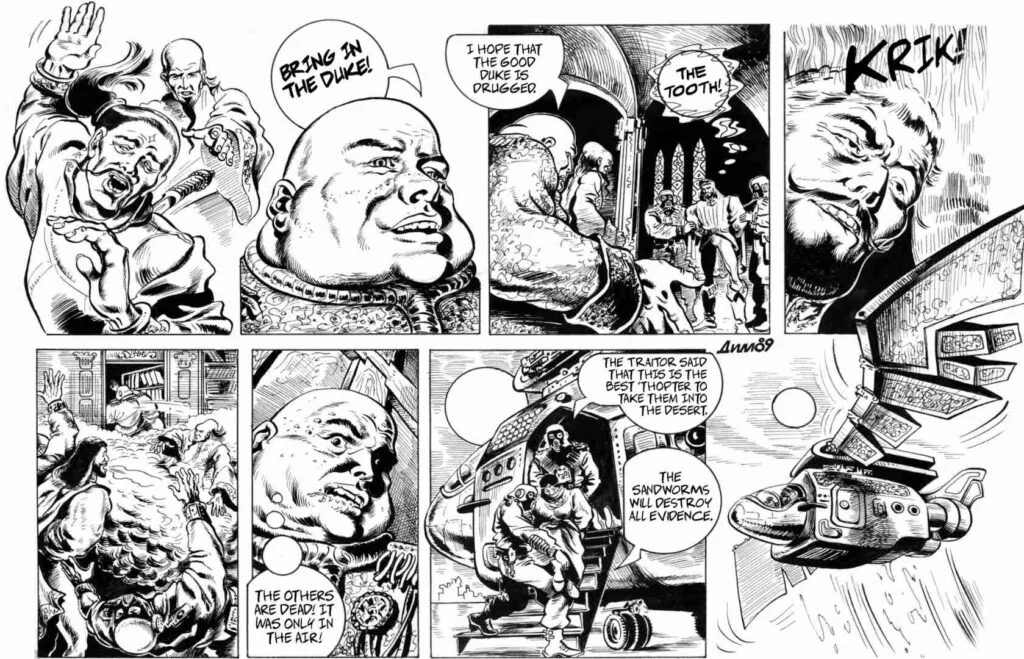 The full comic strip can be found in Bulgarian on Facebook (black and white pages). It ends with Paul and Jessica meeting the Fremen, after escaping from the Harkonnens, oddly just where Denis Villeneuve's first film would end over 30 years later.
A complete English translation is also available on the DuneInfo Facebook page.
Paul Pope's One-pagers
American alternative cartoonist Paul Pope created a couple of visual explorations of Dune, focusing on short scenes or sayings from the books.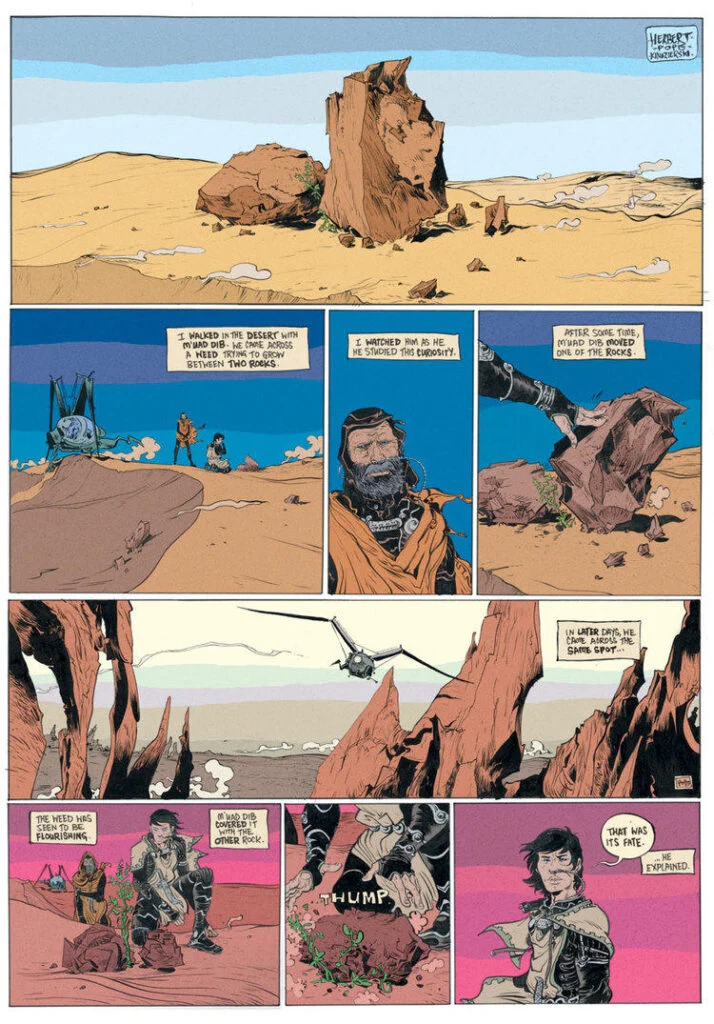 Those Dune pieces can be found on his website.
Paul Pope also drew one of the variant covers for Dune: House Atreides #1, official comic book adaptation of the eponymous prequel novel, which was released in October 2020.
Dune, To Train the Faithful
A short 16-page comic focusing on Paul's first sandworm ride was released online in 2017 by Miles Greb and Zak Hartong, and a small number of physical copies were sold at conventions.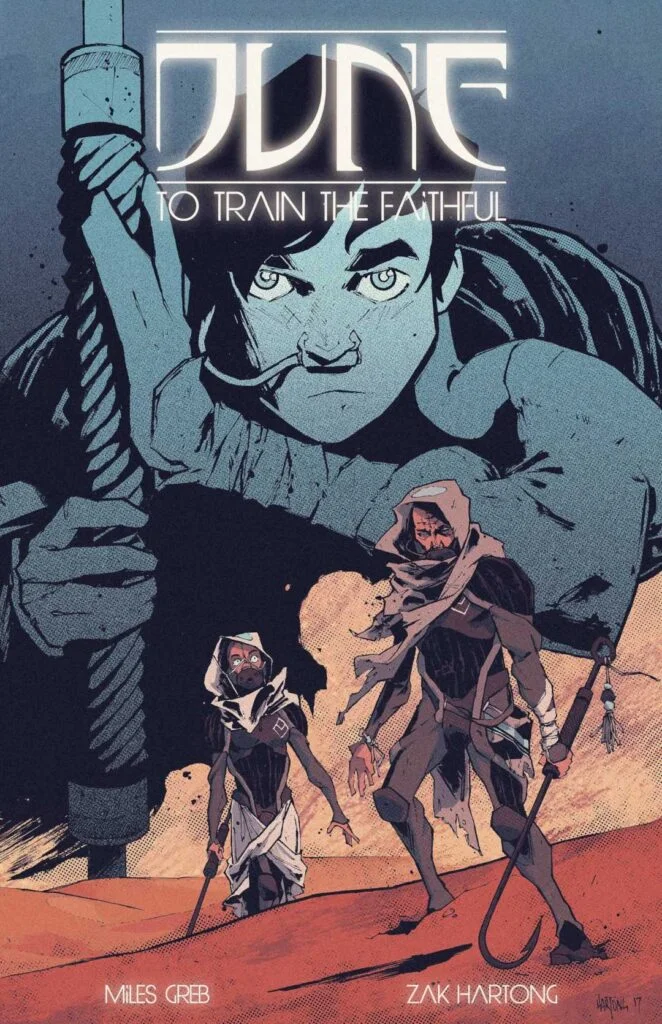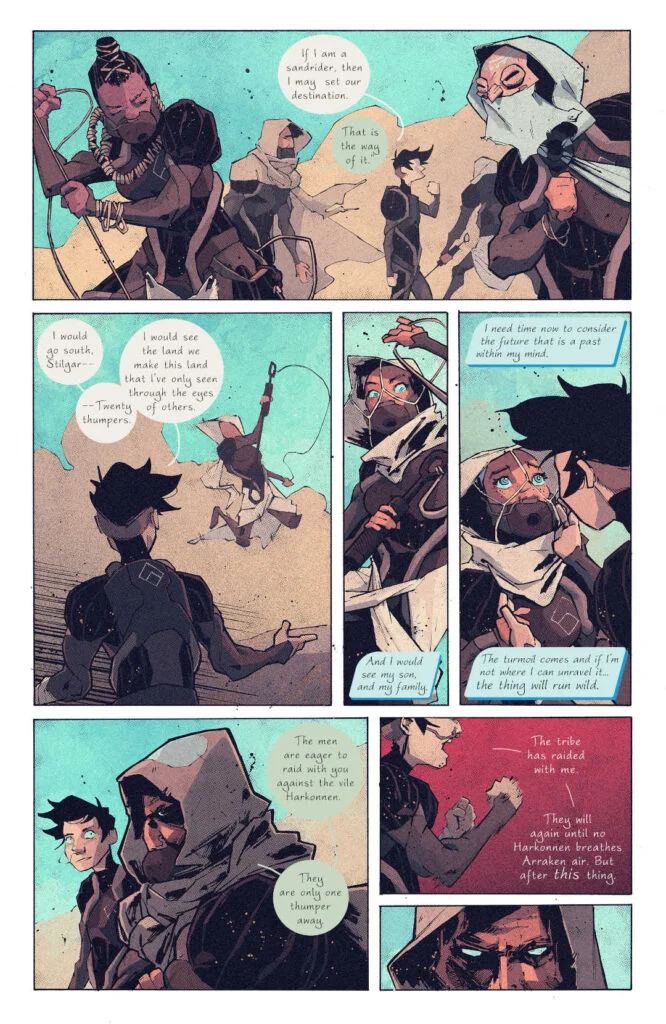 The full comic can be read on Miles Greb's website.
In October 2020 they also announced plans for a comic based on Children of Dune, called "Three Paths", but it was never released due to objections from the Herbert Estate.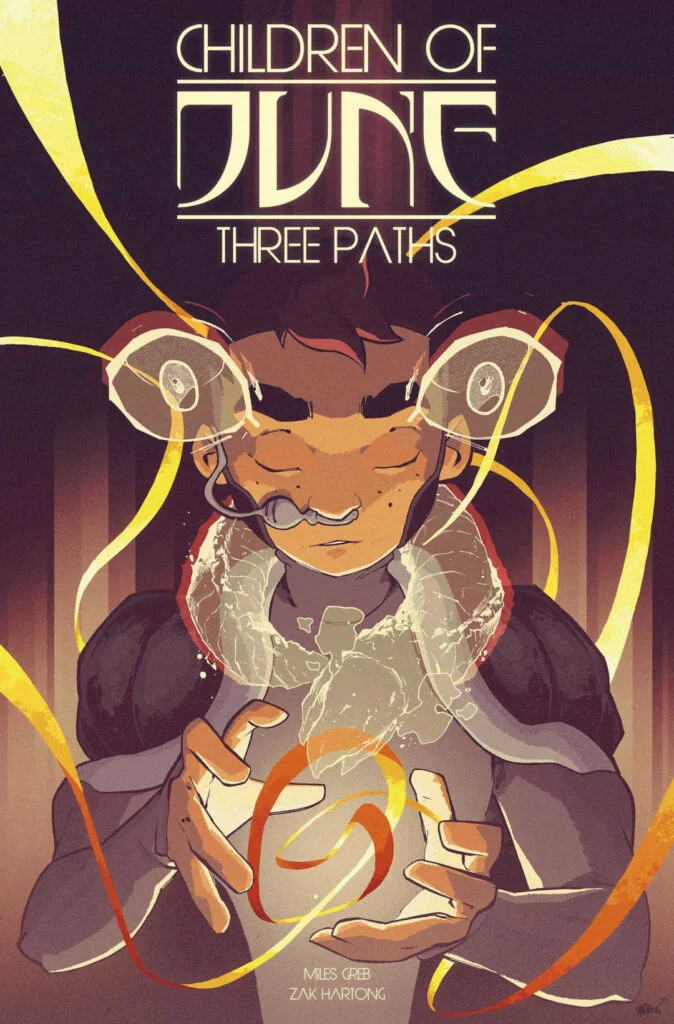 Simon Christian / attama13
In 2007, Simon Christian started a (planned) long-term project to create a graphic novel adaptation of the entire Dune novel, however that initiative seems to have been abandoned after 36 pages.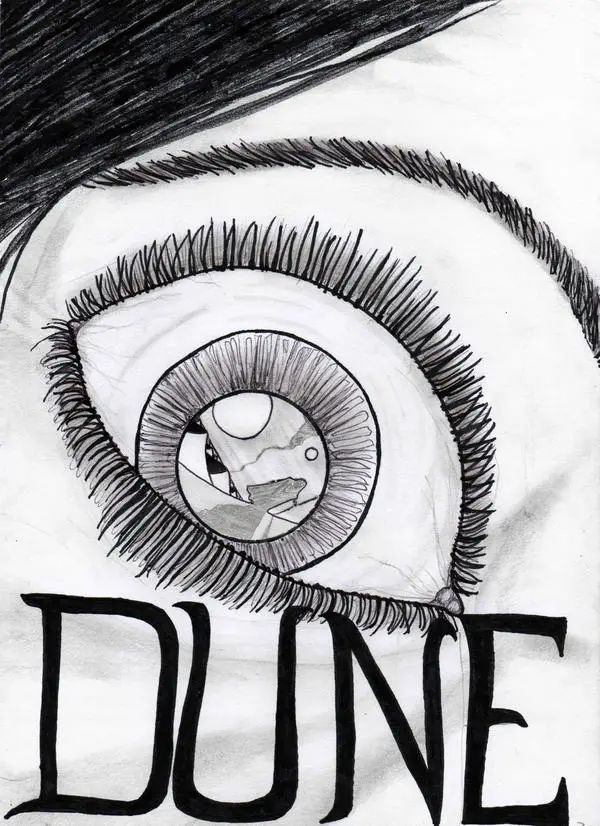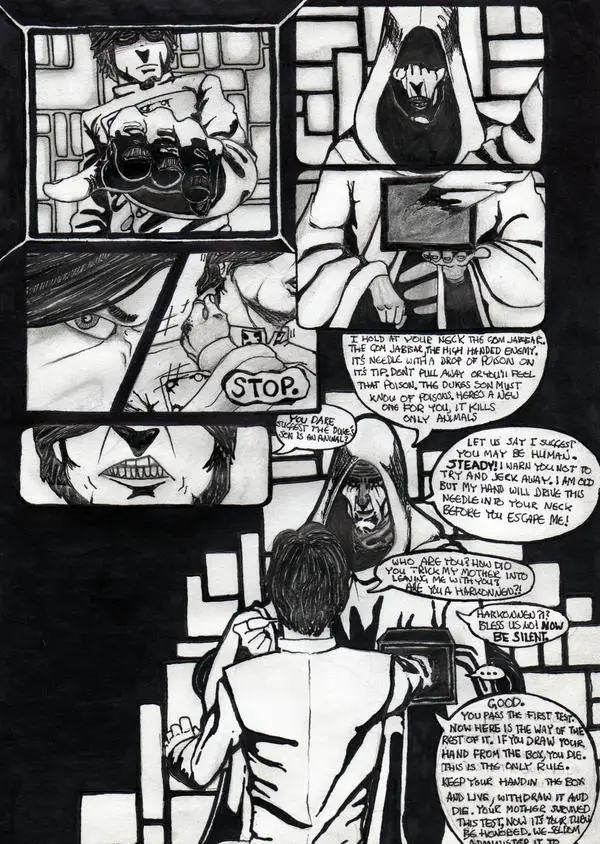 Those pages that were completed, as well as various sketches and concepts, can be found on his DeviantArt page.