Spice intake may be especially high for Dune fans next year. This morning at HBO and Max's 2024 content slate presentation, division CEO and chairman Casey Bloys announced that their Dune prequel TV series—co-produced with Legendary Television—is expected to debut on the Max streaming service in fall 2024.
Previously going by a working title of Dune: The Sisterhood, the show's final name is reportedly Dune: Prophecy. Bloys further elaborated that its production is currently being completed in Hungary. A promising development, in terms of continuing momentum for the franchise after the planned theatrical run of Denis Villeneuve's Dune: Part Two movie in spring 2024.
Remarkably, if nothing changes with above timelines, Dune: Prophecy would premiere 5.5 years after this show was first ordered. A lot will have happened in between—there was of course a widespread halt in TV productions during global pandemic era—including multiple rotations within its cast and crew.
Let's look back at major production updates from these past months:
Dune: Prophecy Resumes Production
This Dune prequel TV show initially began filming in Budapest, Hungary on November 22, 2022, however its production paused in February 2023. While official statements spoke of a planned hiatus, this was accompanied by some changes in creative direction. Johan Renck, directing the premiere episode(s), and Shirley Henderson, one of the leads, departed the series around that time. Indira Varma, in another major role, later left due to scheduling conflicts.
Within six months, however, filming was ready to restart. Although the actors' union (SAG-AFTRA) strike kicked off in the summer, resulting in Dune: Part Two being delayed to 2024, this wouldn't affect production for Dune: Prophecy. Like HBO's The House of the Dragon, the Max original TV series is being produced under contract with the U.K. actors' union (Equity), who were not striking.
So, with replacements secured, Dune: Prophecy resumed shooting in the second half of July 2023.
Anna Foerster Takes Over as Director
At beginning of summer, Deadline reported that Anna Foerster was joining the project to "direct multiple episodes including the premiere." Directors for the remaining episodes of Dune: Prophecy have not been revealed so far.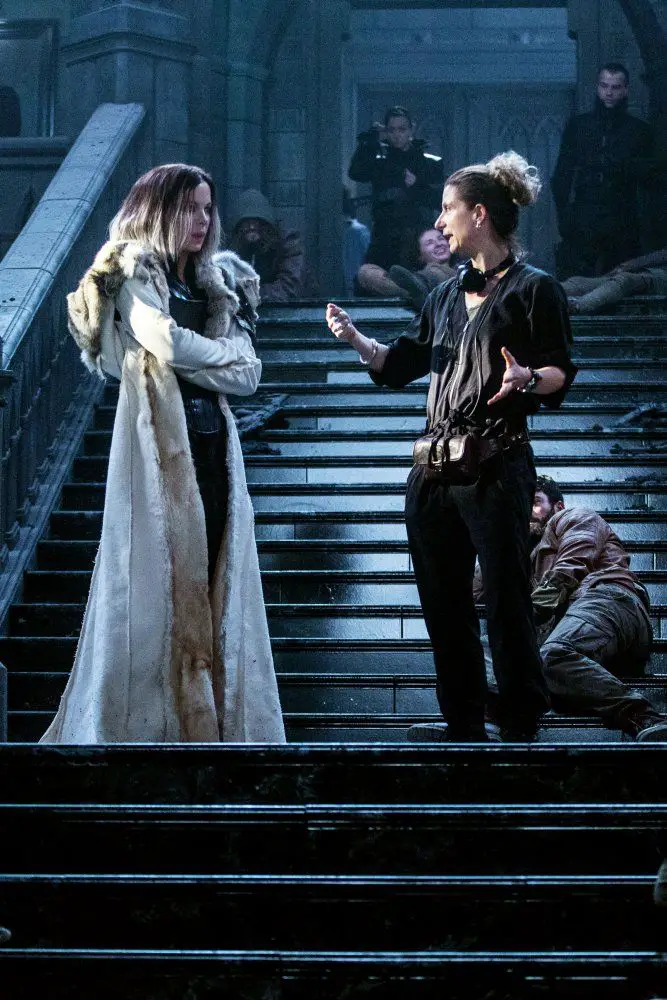 Foerster's television directing credits include four episodes of Outlander and she's also worked on series such as Westworld, Carnival Row, and Criminal Minds. On the film side, she's recently directed the Netflix crime thriller Lou and has a wealth of experience—across a wide variety of movie genres—as director of photography.
Olivia Williams Recast as Tula Harkonnen
The first roles to be announced for Dune: Prophecy, back in October 2022, were the two Harkonnen sisters—founders of the Bene Gesserit order—Valya, played by Emily Watson, and Tula. With Shirley Henderson's departure, Olivia Williams stepped in as the latter, younger sister.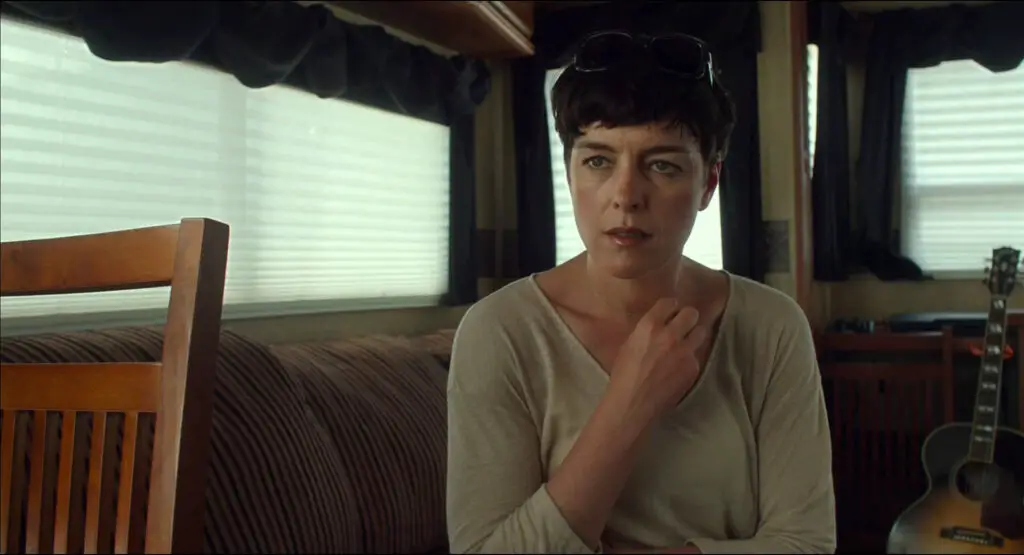 Williams is a well-known actor from the U.K., with over three decades of film and television credits. In recent years her focus has been the latter and she's played several key recurring roles, including later seasons of The Crown, in which she portrayed Camilla Parker Bowles, and in The Nevers.
Jodhi May Ascends to Empress Natalya Role
With Indira Varma leaving the TV series, the key role of Empress Natalya also had to be recast before Dune: Prophecy could restart filming. She was replaced by Jodhi May, likewise a recognized British actor with a resume going back to the 1990s.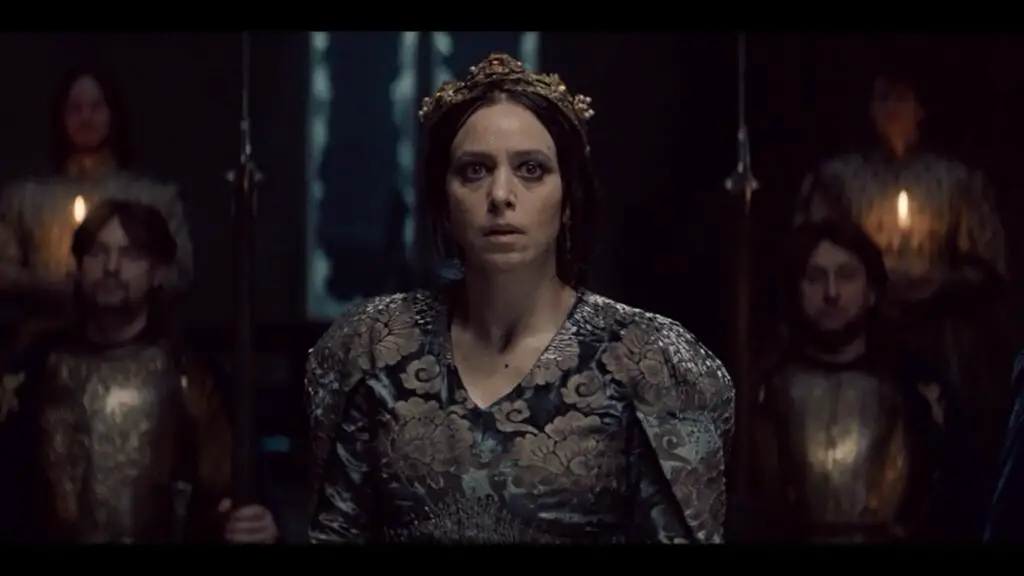 With recent recurring roles like Queen Calanthe in The Witcher and a guest appearance on The Game of Thrones, May should should feel right at home in the Imperial court on Kaitain.
More Casting Announcements
Although series regulars were announced in 2022, further cast members—potentially for minor roles—continue to be revealed: Flora Montgomery is Truthsayer Vera and Jihae is Kasha Jinjo. The former sounds like she may be a Bene Gesserit assigned to the Imperial court, while the latter remains a mystery for now.
We've previously reported on the castings and characters played by Travis Fimmel, Mark Strong, Sarah-Sofie Boussnina, Josh Heuston, Chloe Lea, Jade Anouka, Faoileann Cunningham, Edward Davis, Aoife Hinds, Chris Mason, and Shalom Brune-Franklin. Check out our TV news archive for all the details.
Volker Bertelmann Scores Dune: Prophecy
There has also been at least one change among the crew. Composer Jónsi is no longer involved in the project and, instead, the TV show's soundtrack will be created by Volker Bertelmann. Latter is known for scoring movies like One Life, All Quiet on the Western Front, and Lion. Both artists are represented by Allegro Talent Group, so it's possible this was simply a case of changing schedules.
Origins of the Bene Gesserit Order
As of now, there's no indication that the overall plot of Dune: Prophecy has changed. Expectation remains that this series will focus on the Bene Gesserit founders. There are connections with the Great Schools of Dune trilogy of novels by Brian Herbert and Kevin J. Anderson, however this won't be a direct adaptation—most of the TV show's characters are original.
An earlier synopsis, from 2022, reads as follows:
Set 10,000 years before the ascension of Paul Atreides, [Dune: Prophecy] will follow the Harkonnen Sisters as they combat forces that threaten the future of humankind, and establish the fabled sect known as the Bene Gesserit.
Dune: Prophecy was originally created and written by Diane Ademu-John, who stepped down as co-showrunner in 2022. The TV series's sole showrunner is Alison Schapker. Both are serving as executive producers together with Jon Spaihts, Scott Z. Burns, Matthew King, John Cameron, Mark Tobey, and Jordan Goldberg. Director Anna Foerster is also executive producing. The Frank Herbert estate is represented by Brian Herbert, Byron Merritt, and Kim Herbert.