With production of the Dune prequel TV series just around the corner, its cast continues to take shape. Indira Varma is the next star to join Dune: The Sisterhood and she'll be playing a key role as Empress Natalya. The original character—whose presence reveals major insights into this show's creative direction—is described as "a formidable royal who united thousands of worlds in her marriage to Emperor Corrino."
Varma—known for roles in Rome, Game of Thrones, and Obi-Wan Kenobi—will be performing alongside Emily Watson and Shirley Henderson, previously announced as the show's leads. The latter actors are portraying the Harkonnen sisters, Valya and Tula respectively. Further casting announcements are anticipated, in lead-up to the start of filming next month.
This week's reports from Deadline also confirm that the first filming location will be Budapest, Hungary. With Dune: Part Two having just wrapped up over 2.5 months of production there—Denis Villeneuve's crew are now headed for Jordan and the United Arab Emirates—it would be logical for Dune: The Sisterhood to leverage some of the movie's existing sets. The TV series is also expected to shoot scenes in Ireland. Earlier rumors, as we reported on, have since been confirmed by Production Weekly.
The official synopsis for Dune: The Sisterhood reads as follows:
Set 10,000 years before the ascension of Paul Atreides, the series will follow the Harkonnen Sisters as they combat forces that threaten the future of humankind, and establish the fabled sect known as the Bene Gesserit. The drama is adapted from the novel Sisterhood of Dune, written by Brian Herbert and Kevin J. Anderson.
As has been communicated extensively, the upcoming TV series is based on 2012's Sisterhood of Dune, first book in The Schools of Dune trilogy written by Brian Herbert (son of Frank Herbert) and Kevin J. Anderson. It's now clear, however, that this is not a direct adaptation. Varma's character, Empress Natalya, doesn't exist in aforementioned trilogy. Similarly, Tula Harkonnen, to be played by Henderson, only appears a few times within the first book—though she has a larger role in its sequels.
This indicates that Dune: The Sisterhood will be a re-imagining for the small screen, incorporating characters and elements from these expanded novels. It remains unknown to what extent its overall narrative and themes will adhere to or diverge from previous works.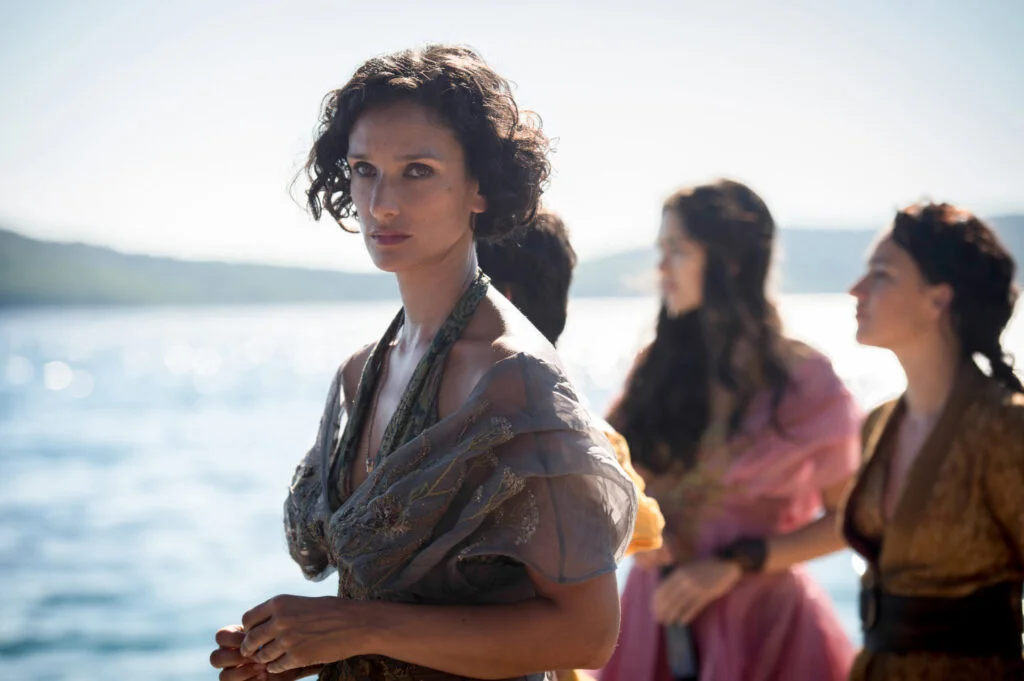 Dune: The Sisterhood is co-produced by HBO Max and Legendary Television. Diane Ademu-John is the creator and writer of the TV series. She's also serving as the co-showrunner and executive producer, together with Alison Schapker. Johan Renck is directing the first two episodes, in addition to executive producing.
Other executive producers include Denis Villeneuve, Jon Spaihts, Scott Z. Burns, Matthew King, John Cameron, and Cait Collins. The Frank Herbert estate—owner of the Dune intellectual property—is represented by Brian Herbert, Byron Merritt, and Kim Herbert. Kevin J. Anderson is also attached as a co-producer.
At this stage, a release date has not been communicated for Dune: The Sisterhood. It's certainly remarkable to realize that both a Dune TV series and movie will be in production concurrently. Dune: Part Two has multiple weeks of desert filming ahead and is scheduled to premiere on November 3, 2023.