With filming set to begin this month, HBO Max's Dune prequel TV show appears to be wrapping up its casting decisions. Deadline has confirmed that Travis Fimmel will be one of the leads in Dune: The Sisterhood, together with Emily Watson and Shirley Henderson. He'll play Desmond Hart—another original character to this series—described as "a charismatic soldier with an enigmatic past who seeks to gain the Emperor's trust at the expense of the Sisterhood."
Fimmel, known for his leading role in Vikings, joins an otherwise predominantly-female ensemble, featuring Indira Varma as Empress Natalya. Other series regulars include Sarah-Sofie Boussnina, Shalom Brune Franklin, Faoileann Cunningham, Aoife Hinds, and Chloe Lea. Those five are playing various members of House Corrino and the Sisterhood School.
This latest casting news followed hot on the heels of rumors. Earlier today, The Illuminerdi exclusively revealed that Travis Fimmel was in talks to join Dune: The Sisterhood, as well as additional details regarding his character—although those were not included in the official announcement. According to their source, Desmond Hart is both a charismatic leader and fierce warrior, one who carries his share of past traumas.
[Fimmel's character] suffers a traumatizing upbringing as an orphan on a destitute planet. The character escapes that life by joining the military.

In our first impression of him, he's shown to be a warrior who is fiercely dedicated, concentrated, and opinionated in his pro-empire beliefs. He was born to lead, with inner strength and quiet charisma that draws people to his cause. However, he has his demons, beneath his bravado lies an incredible rage aimed at his parents for deserting him, and a secret ambition to serve a cause greater than himself.

Moriba Forde, writing for The Illuminerdi
The TV series is based on the prequel novel Sisterhood of Dune, written by Brian Herbert and Kevin J. Anderson, that tells the Bene Gesserit origin story. Based on all of these casting announcements however, it's clear that the show will head in its own direction. The majority of characters, including Desmond Hart, do not make appearances in the books.
Here's the official synopsis of Dune: The Sisterhood:
Set 10,000 years before the ascension of Paul Atreides, the series will follow the Harkonnen Sisters as they combat forces that threaten the future of humankind, and establish the fabled sect known as the Bene Gesserit.
Dune: The Sisterhood is being co-produced by HBO Max and Legendary Television. As previously reported, filming will take place in Budapest, Hungary—where the new Dune movies were also produced—and Limerick, Ireland. Production commences at the former location this month.
Diane Ademu-John is the series creator, writer, and co-showrunner of the TV series, alongside Alison Schapker. The premiere will be directed by Johan Renck. All three are serving as executive producers, together with Denis Villeneuve, Jon Spaihts, Scott Z. Burns, Matthew King, John Cameron, and Cait Collins. The Frank Herbert estate is represented by Brian Herbert, Byron Merritt, and Kim Herbert. Kevin J. Anderson is a co-producer.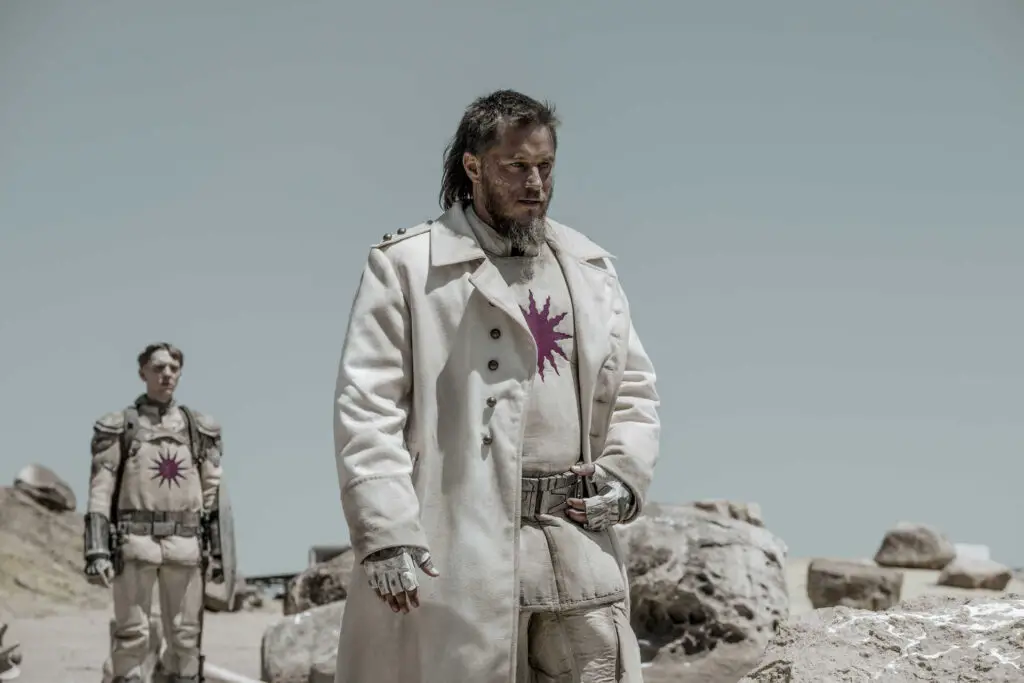 Dune: The Sisterhood will be the second HBO Max TV series for Fimmel, who also had a leading role in the science fiction drama Raised by Wolves (2020-2022). He's previously starred on the big screen in Warcraft (2016), a Legendary Pictures production.