Frank Herbert's Dune is one of the most popular science fiction novels, but also one of the most complex. Fortunately, a new book has the goal of unpacking this classic story and giving fans a deeper appreciation for Herbert's 1965 masterpiece.
Frank Herbert's Dune: A Critical Companion is a scholarly study by Kara Kennedy that offers an accessible introduction to Herbert's intricate work. As part of the "Palgrave Science Fiction and Fantasy: A New Canon" series, Kennedy's book brings together previous scholarship and new approaches to Dune to give fresh insights for modern audiences.
While Herbert created an entertaining story that has stood the test of time, he also spent years of research for Dune which helped him build a world with significant depth and complexity. I wanted to write an overview of his life and influences and some of the key themes in Dune for those interested in understanding more of the many layers of this universe.

Kara Kennedy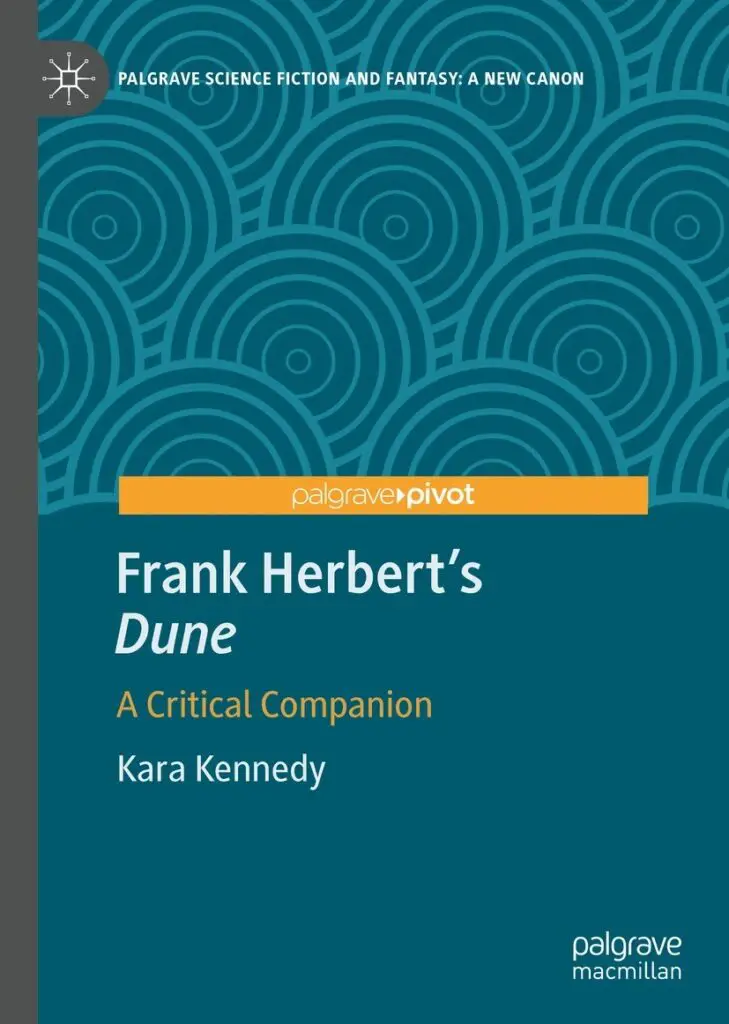 Influences and Themes of Dune
The book's first chapter offers an overview of Herbert's life and major influences, including his family and friends and career in journalism on the West Coast. There is also coverage of key events in the U.S. and science fiction genre in the mid-20th century, to get readers up to speed with the historical and cultural context.
Each of the following five chapters focuses on a key theme in Dune: politics and religion, environment and ecology, mind and consciousness, heroes, and women's influence. These themes are explored using examples from Dune, demonstrating how its messages continue to be relevant in today's world.
Finally, the conclusion points to other ways to interpret the novel, such as through world-building, linguistic, or philosophical approaches. There is also a comprehensive reference list of earlier scholarly publications on Dune for anyone wishing to make their own contribution in the future.
Through this study, Kennedy proves that Dune remains important in the 21st century due to its classic themes and concerns about humanity's future, ecological disruption, and ongoing conflicts over resources and religion. She hopes her work will increase fans' understanding and enjoyment of Herbert's Dune, whether they read the original novel, watch an adaptation, or study this story in a classroom.
Frank Herbert's Dune: A Critical Companion is available now in hardcover and eBook versions. For more information, visit DuneScholar.com/publications.
About the Book's Author
Kara Kennedy, PhD, is a researcher, writer, and educator in the areas of science fiction, digital literacy, and writing. She is the author of Women's Agency in the Dune Universe: Tracing Women's Liberation through Science Fiction (2021) and has lectured and published on various aspects of Dune, including world-building, names, social sciences, and spice. She posts analyses for a mainstream audience on her blog at DuneScholar.com.