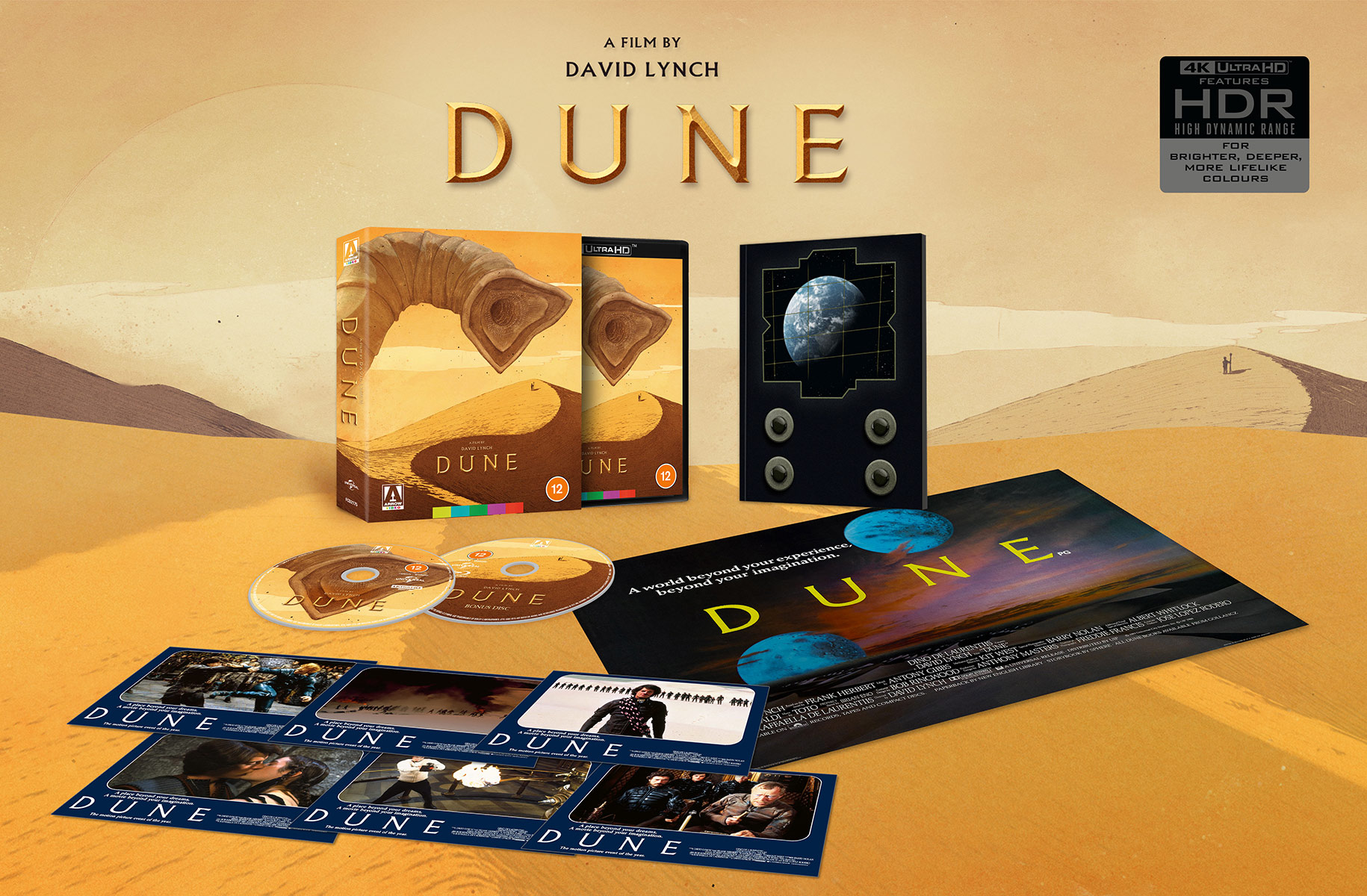 The first Dune movie adaptation—directed by David Lynch and starring Kyle MacLachlan, Sting, and Francesca Annis—opened in theaters December 14, 1984. Later this summer, Arrow Films will be releasing that film on 4K UHD for the first time, in the U.S., U.K., and Canada.
I had the opportunity to interview Mark, the creator of the fan site Dune – Behind the Scenes, to discuss the new 4K remaster. Mark hails from Leeds, England and runs one of the original and most enduring Dune fan sites. His involvement in its production provided an exclusive look into the process of producing the definitive 4K release of Lynch's Dune movie adaptation.
DNN: You've been active in the online fan community for quite some time. How did you first get into Dune and what inspired you to start your website, Dune – Behind the Scenes (DuneInfo.com)?
Mark: My first introduction to Dune was the Dune computer games, Dune and Dune II. When I was 17, David Lynch's Dune was shown on Channel 4. It wasn't what I expected, but something about it hooked me and like many Lynch films it's strange and beautiful. When I went to university I began reading the books.
DNN: What does David Lynch's Dune (1984) mean to you?
Mark: Alejandro Jodorowsky said that his Dune wasn't a failure, it just wasn't made. In some ways the same is true for Lynch's Dune. The film that we see is not 100% Lynch's vision. Yes, there's been the deleted scenes and the TV edit, and people have tried to put it together, but we will never see Lynch's Dune. What is there, is a tantalizing glimpse of his vision. It's like the statue with no arms, Venus De Milo. People don't say that statue is awful because it has no arms, they appreciate it for what remains. Years ago, someone online said they love David Lynch's Dune for what it is, not hate it for what its not. That captures exactly for me my feelings toward Lynch's Dune. Yes, its got a lot of problems, some special effects don't hold up anymore, but some set design, characters, costumes, music—there is lot in there to like.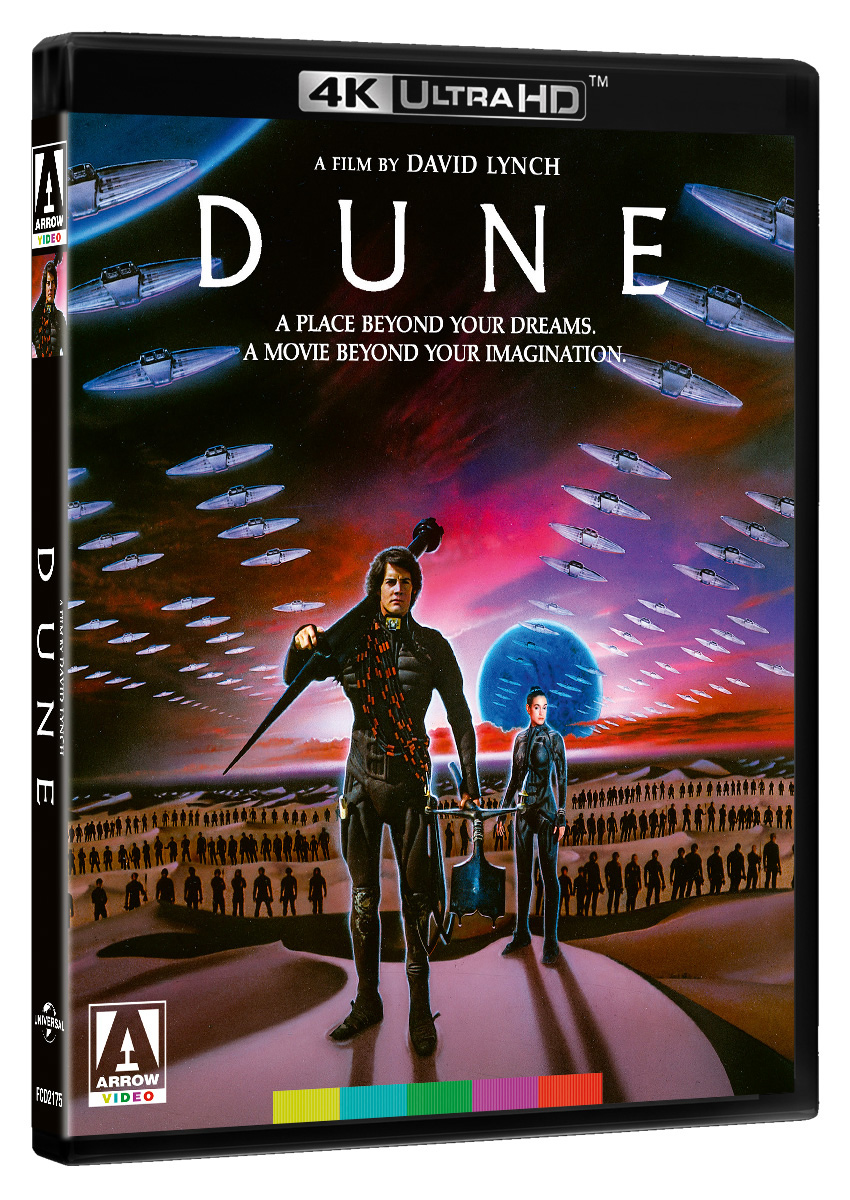 DNN: When and how did you find out about the plans to remaster Lynch's Dune to 4K?
Mark: Koch Media, based in Germany, contacted me in late 2017 about their plans to do another version of Lynch's Dune. Two years later, they started the process. The delay could have been their trying to find the assets. The new transfer is from the original film negative which they thought was located in Rome. Technicolor Italy had gone bankrupt and the negative had been transferred to Los Angeles. They were finally able to locate it there. The original negative was not spliced together. All the segments had to be ordered, scanned, and digitally edited together and any of the fades or transitions had to be redone.
DNN: That sounds like a lot of work. Koch Media is putting a lot into this new release.
Mark: I was impressed. Koch has really gone to town on this project and I'm really happy about that.
DNN: Do you know which elements of the film will be restored or enhanced?
Mark: The English audio is the original 5.1 DTS mix that has been used on previous Blu-ray. They also did a new mix for 5.1 German audio track.
DNN: Which extras and bonus features are you the most excited about?
Mark: I'm most excited about the Limited Edition set which includes the booklet The Design of Dune. Arrow Films asked me to pick the images and write the captions for that book. That's something I've had strong input on, so I'm looking forward to that.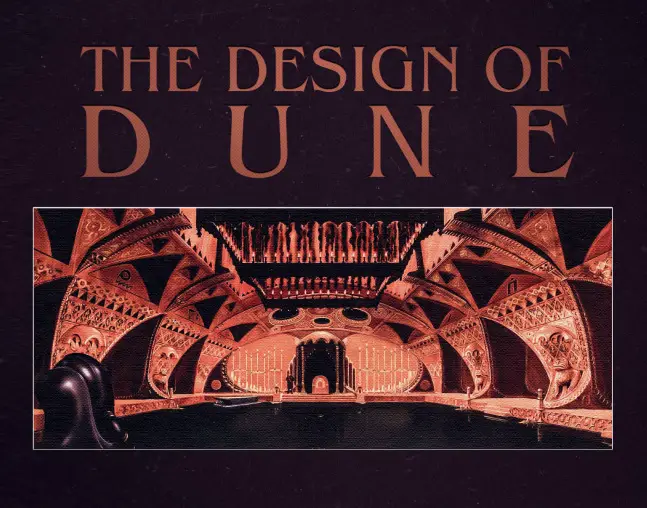 DNN: David Lynch has made it clear he has no interest in continuing his involvement in Dune. Are you aware of any reaction from David Lynch regarding the 4K restoration?
Mark: Koch Media did reach out to David to see if he would approve the transfer, but he wants nothing to do with Dune sadly. That was to be expected, but they did at least try to get him involved. I think he doesn't think of it as his movie anymore. There was interview in Twilight Zone magazine after the release of Blue Velvet. He said they were going do a TV edit of Dune to make it right, and he seemed really positive about revisiting Dune and fixing it. But for whatever reason, possibly money or he didn't have final control, Lynch had his name removed from the TV edit.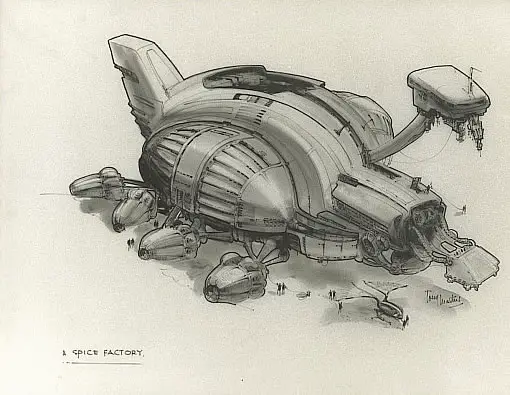 DNN: With Denis Villeneuve's new Dune movie coming out this year, we're seeing increasing interest in the books and previous adaptations. For people who are learning about Dune for the first time, what's your personal advice on the best place for new fans to start?
Mark: It has to be the original book by Frank Herbert. It's not the most accessible book for some people, its 600 pages with the appendices. But if someone is interested in Dune, I recommend the book first. Next, I would possibly recommend the TV miniseries in 2000 with Alec Newman. It has its problems as well. It is a little bit stagy and the special effects haven't held up very well. But its a reasonably faithful adaptation. But I would eventually nudge them to watch Lynch's Dune.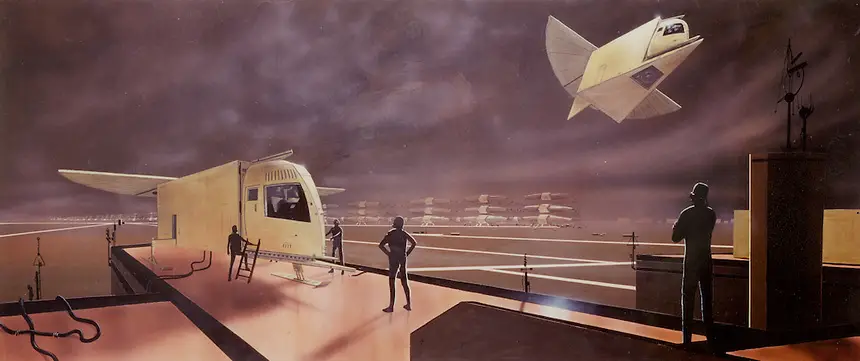 DNN: To whom would you recommend the 1984 film?
Mark: As long as it is not someone's first introduction to Dune, I think everyone should see David Lynch's Dune. Despite being a divisive film, I love it for what it is and not hate it for what its not. People can complain about the ending with the rain and the weirding modules, but it really does try to be faithful to the book, it just doesn't have the run time to achieve that.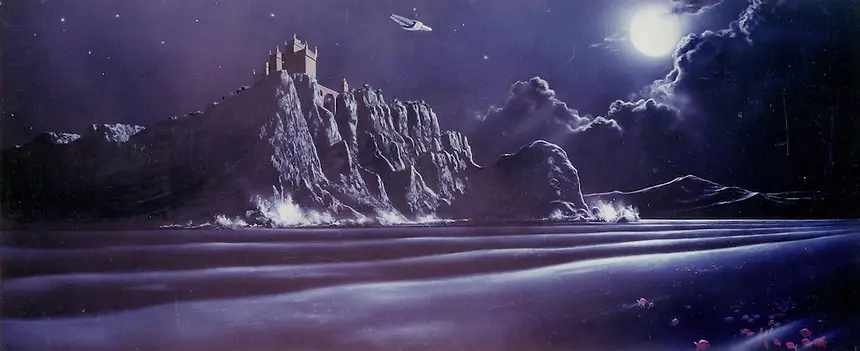 There is no doubt that Mark's passion for Frank Herbert's original novel makes him a worthy judge of any movie adaptation of Dune. Despite how you might feel about Lynch's Dune, it holds an important place in the history of the Dune fandom as the first completed feature film version of Herbert's novel. It may not have been a commercial success in 1984, but 37 years later it has proven to be an enduring, sweeping vision of the science fiction classic.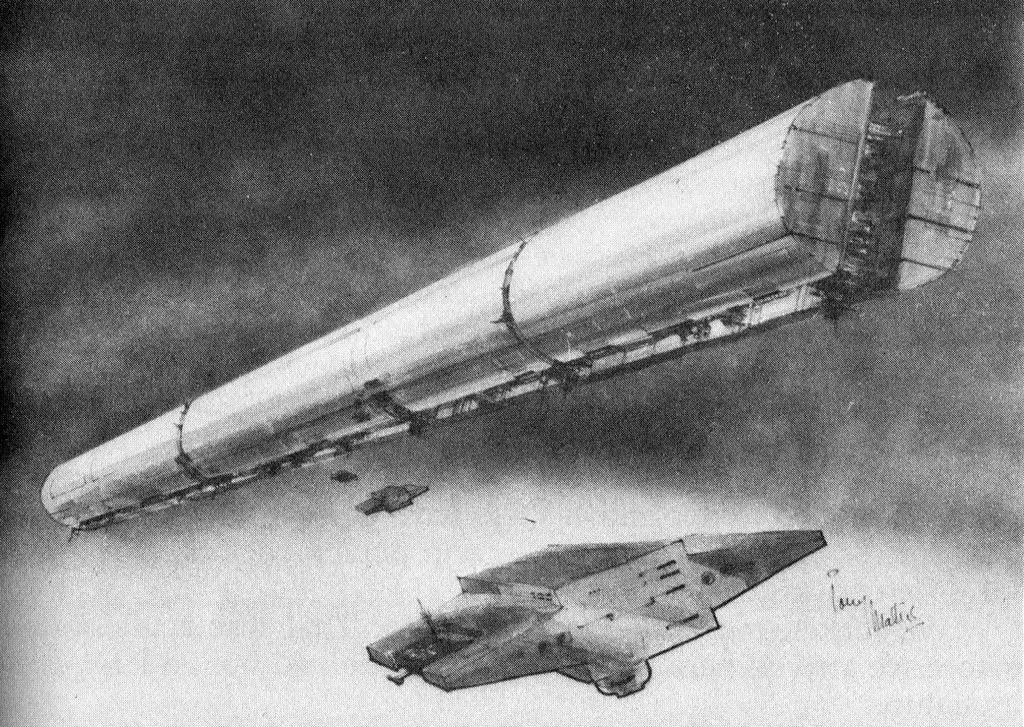 Now you can experience this film in the highest quality picture and sound. Limited editions will be available starting at the end of August 2021, for both Blu-ray or 4K Ultra HD. The latter will come in several versions, including 3-Disc SteelBook sets. Note that The Design of Dune booklet is exclusive to the "Deluxe" SteelBook release (currently available via Zavvi).
Dune (1984): 2-Disc Limited Edition [Blu-ray]
Dune (1984): 3-Disc Limited Edition SteelBook [4K Ultra HD + Blu-ray]
Dune (1984): 3-Disc Limited Edition Deluxe SteelBook [4K Ultra HD + Blu-ray]
The 4K Ultra HD disc is region free and all of the Blu-rays are dual Region A/B.