This decade's explosion of interest in Dune—driven largely by its ongoing film adaptation—has inspired several praiseworthy nonfiction books exploring the franchise. While some focus on specific topics or one of the Dune movies, The Spice Must Flow aims to present readers with an accessible narrative covering the entirety of this saga's ~60 year history, to date.
Synopsis
Author Ryan Britt leads us on a mostly chronological journey through Dune's history, from Frank Herbert's initial work for a factual article on how the US Department of Agriculture had halted the progress of sand dunes in Oregon, right through to Denis Villeneuve's Dune: Part One (2021) movie. Also, looking ahead to the future of Dune with the second movie due out in March 2024 and a planned TV show that is in development. In between, all six of Frank Herbert's Dune novels are covered, as well as the numerous attempts to bring Arrakis to the screen, both big and small.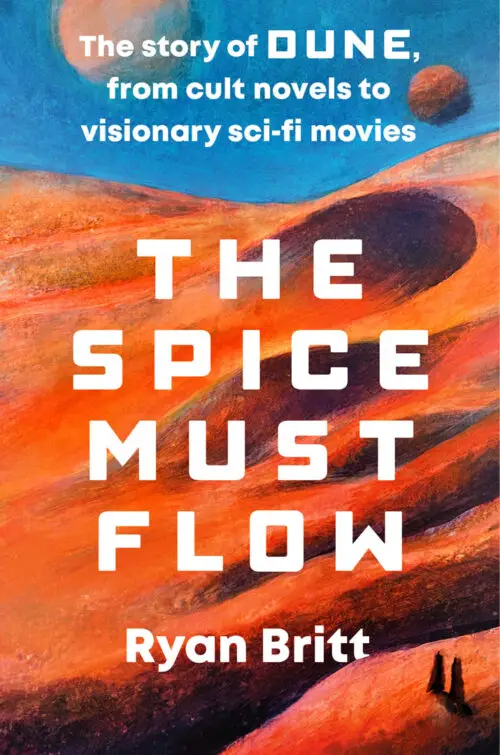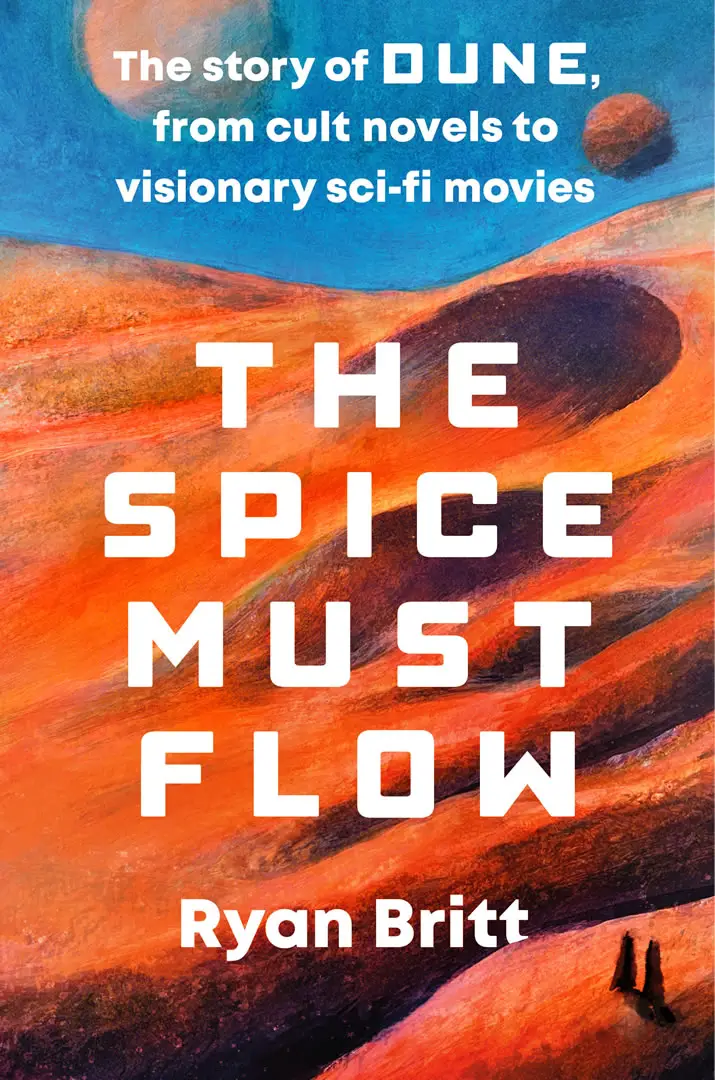 The book is excellently researched, pulling on not just many historical articles and interviews, but also brand-new interviews with all three Paul Atreides' (Timothée Chalamet, Kyle MacLachlan, and Alec Newman), directors Denis Villeneuve, John Harrison, and Frank Pavich; and many more members of the Dune universe, including Frank Herbert's widow Theresa Shackleford.
Delicate Beginnings
Whereas many histories of Herbert's novel cover its beginnings in 1957 through to its publication in 1965 in a few sentences, Britt digs deeper. He strips away much of the revisionist history to reveal the surprising, messy, and ultimately lucky series of events that resulted in Chilton Books obtaining the rights to publish Dune as a novel.
Even then Dune wasn't an instant hit, and the book examines how Dune Messiah (1969) left many fans upset over the direction of Paul's character in the sequel novel.
Film Projects
Into the 1970's, Britt steps through the attempts to bring Dune to the silver screen first covering the mostly forgotten Arthur P Jacobs (producer of the Planet of the Apes film franchise) undertaking, and of course Jodorowsky's infamous version.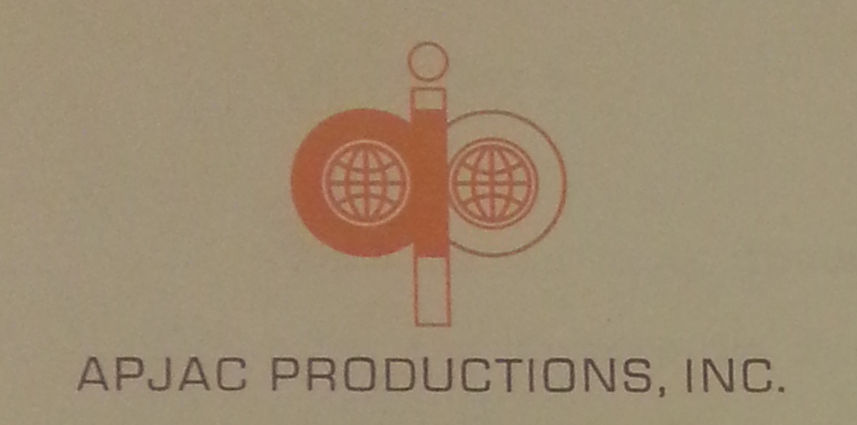 As Jodorowsky's version collapsed, Children of Dune (1976) was published. This third book details how Herbert embraced and expanded the ecological themes of the series, that had made it so popular with a generation of readers concerned with the environment, and resulted in the first science fiction hardcover New York Times bestseller.
A year later a small sci-fi film, Star Wars, hit the screens, and we discover what Herbert thought of George Lucas' space opera. How did Dune influence Star Wars, and how does Star Wars continue to influence attempts to realize a cinematic adaption of Dune?
As an unashamed fan of Lynch's Dune, I was happy to see that the Dino De Laurentiis era is the longest chapter, covering both Ridley Scott's failed attempt and Lynch's version—which, depending on your point of view, is either an abomination or a flawed masterpiece. Given that the book is titled The Spice Must Flow, a line that originates not from any of Herbert's novels, but rather from Lynch's movie suggests that Ryan Britt is a fan too. Interviews with Kyle MacLachlan (Paul), Alicia Witt (Alia), and Patrick Stewart (Gurney) offer new insights and answer a few long-standing questions about the 1984 film.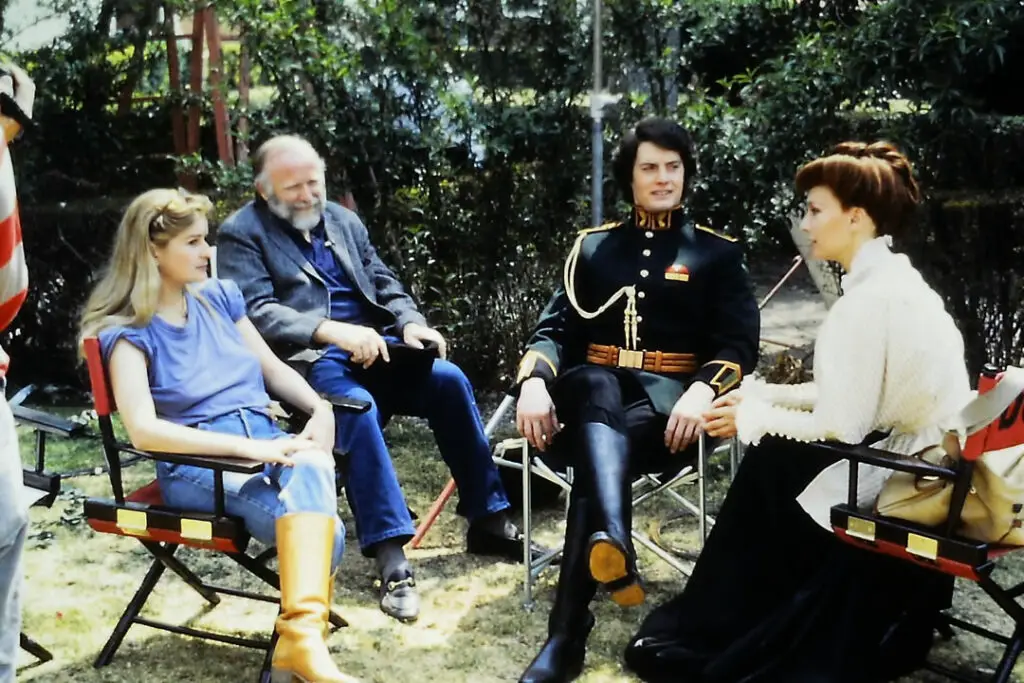 An Ending and Reawakening
The 80s also saw the publication of the second Dune trilogy, and many changes in Herbert's personal life; the death of his wife Beverly, remarrying, and ultimately his own death in 1986. A wonderful interview with his widow Theresa Shackleford explores Frank's final few years.
After slumbering for several years, the sleeper awakened at the turn of the century with the start of a stream of Dune prequels, sequels and interquels from Brian Herbert and Kevin J Anderson that continues to this day. The Sci Fi Channel also premiered its Frank Herbert's Dune miniseries in 2000, and its sequel Frank Herbert's Children of Dune in 2003. New interviews from Alec Newman (Paul) and writer-director John Harrison look back on these TV productions that kept the flame burning in Dune fandom, and arguably helped keep the dream of a new cinematic version alive.
Villeneuve's Dune Movie
Naturally the book covers Dune: Part One (2021), with interviews with director Denis Villeneuve, Timothée Chalamet (Paul), Rebecca Ferguson (Jessica), and composer Hans Zimmer. It looks at reasons why Dune is still relevant today and how they managed to crack the code, to film material often branded "unfilmable."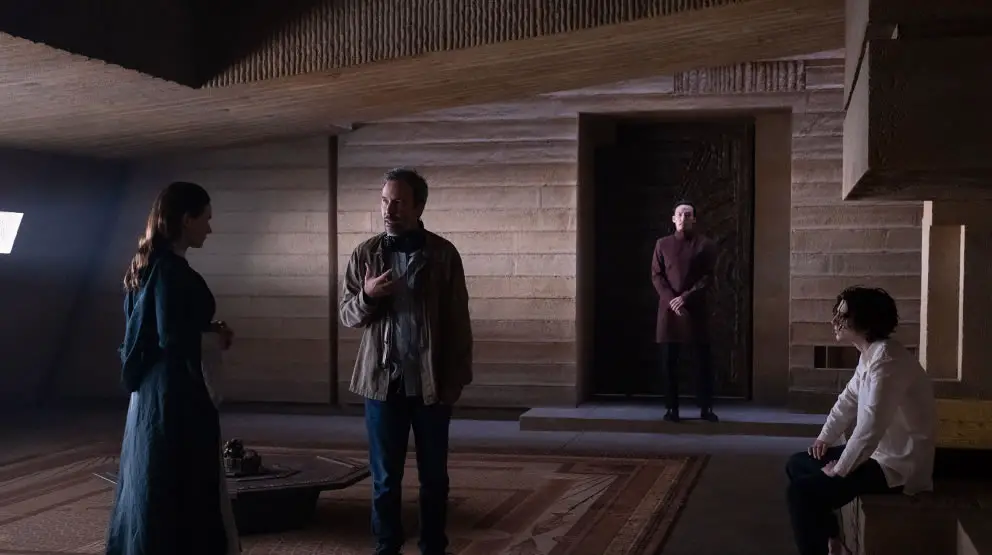 The book concludes with a look ahead; Part One being just the beginning of a franchise continuing with Part Two next year and the planned Dune: The Sisterhood TV series.
Final Thoughts
Covering 60 years of Dune history in less than 300 pages will inevitably lead to some sections in which you may wish to learn more. Thankfully, the book contains a detailed set of sources for each chapter, and while some refer to hard to find books, many are links to easily accessible websites or YouTube videos, allowing you to continue your journey into specific areas of interest.
As we count down the days until Dune: Part Two, this book is the perfect gift for yourself or fellow Dune fan, provided you are well into the six original Dune novels or aren't afraid of spoilers!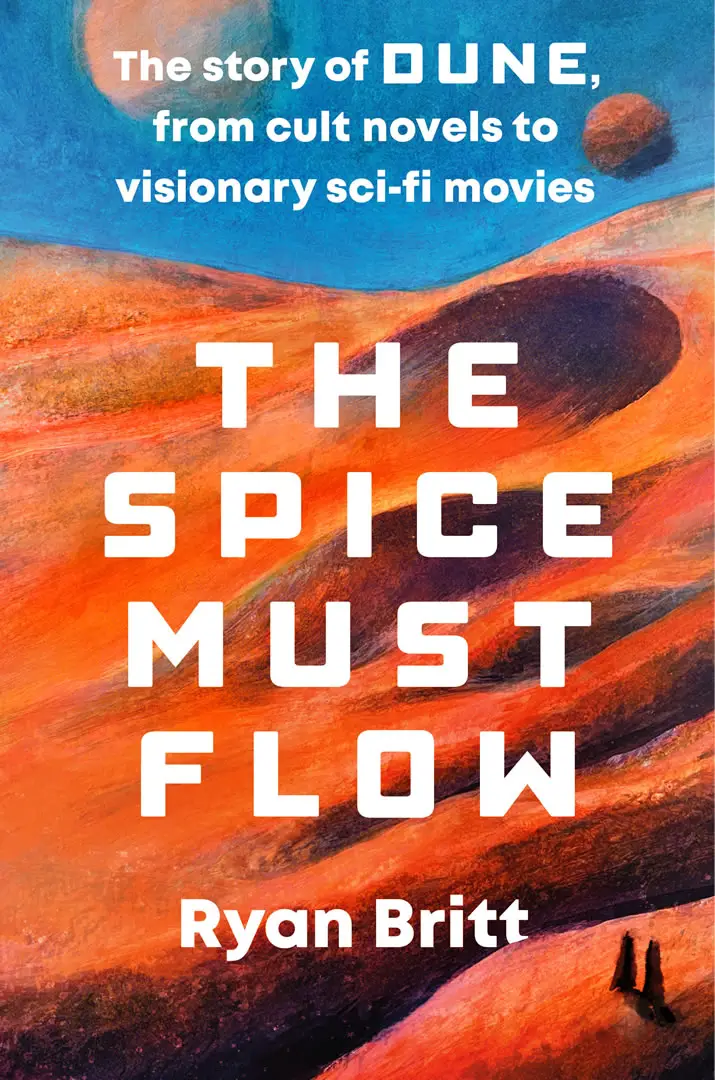 Conclusion
A fun and enjoyable stroll down the golden path of 'Dune' history.
PROS
Detailed and well researched.
New insights, even for hardcore fans.
CONS
Spoilers for other Dune novels.
Leaves you wanting more!
Note: This review was based on an advanced copy and the final book may have slight differences. Many thanks to Plume (Penguin Random House) for providing the Dune News Net team with copies for this book review.