Within five months since its international premiere, in September 2021, Dune: Part One officially crossed the $400M mark at the worldwide box office. To date, the movie has grossed $107.9M domestically and $292.3M overseas. Dune is concluding it's theatrical run as 2021's eighth best-performing English-language film—neck and neck with Marvel's Eternals.
Denis Villeneuve's movie—first in a two-part adaptation Frank Herbert's Dune novel—achieved its previous milestone in November, when it passed $100M at the domestic box office (United States and Canada). In subsequent months, the film continued to rise overseas with its December 2021 premieres in Australia and New Zealand. More recently, Dune has received re-releases in multiple countries, including a second encore on IMAX screens (select theaters in early February 2022).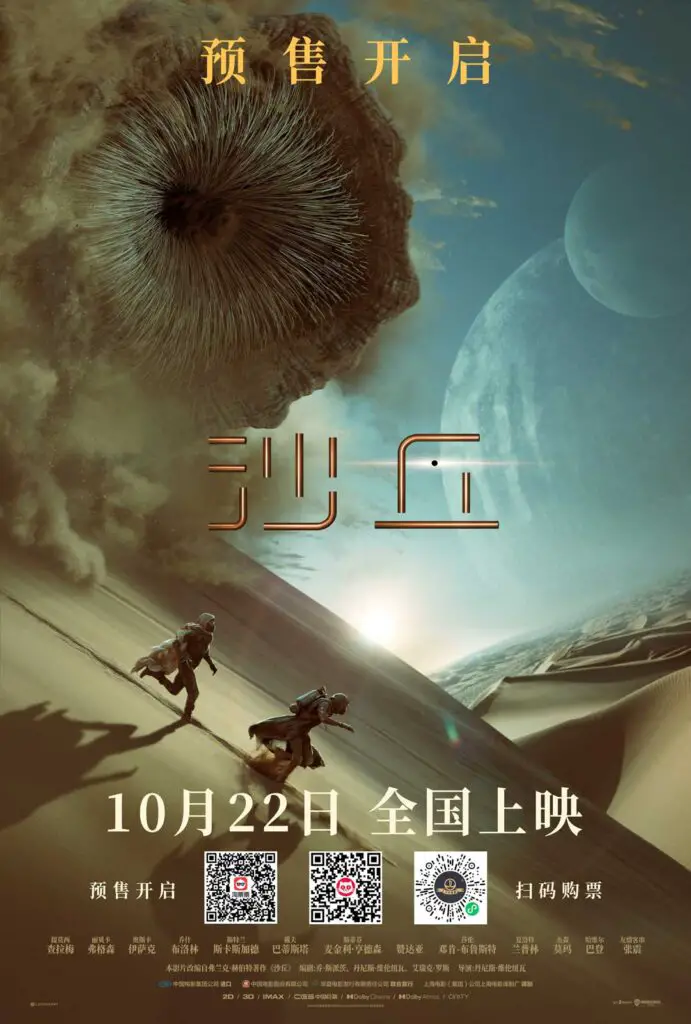 Following are (estimated) Dune box office totals reported for the 15 top-performing markets, as of February 13:
United States and Canada: $107.9M
China: $39.5M
France: $32.6M
United Kingdom: $30M
Germany: $22.5
Russia: $21.3M
Korea: $14.2M
Australia: $10.9M
Spain: $9.3M
Italy: $8.2M
Japan: $6.7M
Netherlands: $6.3M
Taiwan: $5.5M
Poland: $5.1M
Mexico: $5M
This has already been an impressive feat to accomplish—also considering the movie's production budget of $165M—though in different circumstances we would have likely seen Dune come closer to the eminent $500M mark. But, as we are all aware, the pandemic impacted theatrical attendance in many markets.
Also remember that the film was initially released day-and-date on HBO Max (in the U.S.) for a short period of time for subscribers, at no additional cost. This would have likely affected the total box office numbers as well. Still, even within a world crisis and with streaming services, Dune and other 2021 blockbusters, were able to perform respectably in theaters overall.
The movie's success has been celebrated by leadership at Warner Bros. Pictures, who will also be distributing Dune: Part Two in 2023.
We couldn't be prouder of Dune's tremendous financial and artistic success. We are thrilled that fans of Frank Herbert's story, brought masterfully to life by Denis Villeneuve, are continuing to experience this beautifully crafted film on the big screen.

Jeff Goldstein, President of Warner Bros. Pictures Domestic Distribution
We are incredibly pleased with this amazing film's longevity in theaters. More than five months after Dune's opening, global audiences are still discovering and rediscovering this critically acclaimed crowd pleaser.

Andrew Cripps, President of Warner Bros. Pictures International Distribution
In addition to its financial achievements, the movie has been receiving wide ranging critical acclaim. Dune earned 10 nominations for the Oscars, including Best Picture, and is also the most-nominated film at this year's BAFTAs. We look forward to covering both awards shows, happening in March.