Warner Bros. Pictures announced that their full lineup of 2021 movies will premiere both on streaming and in theaters on "the exact same day". Yes, that means Denis Villeneuve's Dune movie, slated for October 1, 2021, and 16 other titles releasing this upcoming year–including The Matrix 4, The Many Saints of Newark, In the Heights, and The Suicide Squad–will be available to stream in 4K Ultra HD and HDR on HBO Max on the same date of their respective theatrical releases. This follows last month's announcement that Wonder Woman 1984 would hold fast to it's Christmas day release date and debut both in theaters (where open) and on HBO Max, at the same time.
Subscribers of HBO Max in the U.S. will have unlimited access to stream new movie releases for a period of 31 days, at no additional cost on top of the $14.99 monthly fee. Taking Dune as an example; the movie would stream for the month of October 2021, before rotating out. WarnerMedia was quick to emphasize this as a temporary initiative tied to the pandemic and, for now at least, specific to the U.S., where theaters in multiple large cities have remained closed since lock downs started in March. There is no information yet on what their approach will be for HBO Max in international markets, as the service expands to countries in Latin America and Europe starting from mid-2021.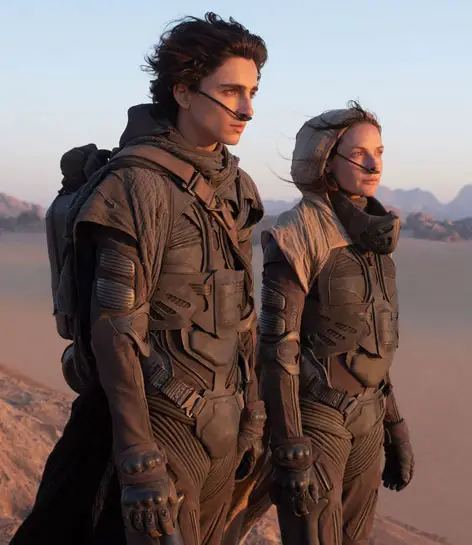 What we announced today is just for the United States. So, we have not announced anything in terms of outside the United States other than these films will have a traditional release outside the U.S.

Jason Kilar, WarnerMedia CEO, speaking to Deadline
HBO Max released a short teaser, which prominently features Dune, and has started promoting a limited time offer of 20% off for 6-month prepay plans.
While we've seen a wave of movies go straight to streaming this year, including Mulan (Disney+) and Borat Subsequent Moviefilm (Prime Video), up until now most high-budget blockbusters were pushed back to 2021. Today's new hybrid distribution announcement would have been unimaginable just one year ago and shows just how much the entertainment industry has changed with streaming. It's clear that WarnerMedia is looking to grow their HBO Max business, in a period when there's so much uncertainty around traditional releases. Exhibitors and fans have raised two key concerns: Will this have a negative long-term impact on theaters and does this reduce the likelihood of the second Dune movie being green-lit?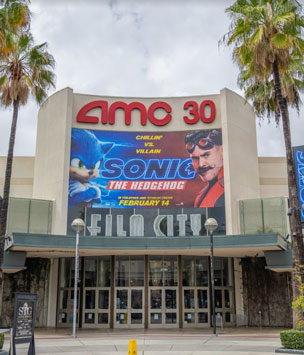 Looking at current status in U.S.: AMC Theatres are operating at limited capacity–both in terms of reduced seating capacity and lack of coverage in some areas of the country–while Regal, the second largest chain, shut all their locations again early October, until further notice. Besides reduced foot traffic, the challenge repeatedly cited has been lack of new content. With this Warner Bros. Pictures initiative eliminating the need for further delays, theaters now have a guaranteed flow of blockbusters in 2021 and can take well informed decisions on where they'll be open. While we're still living in difficult times, this may be a bridge to get exhibitors through to a post-vaccine world where, hopefully, audiences feel comfortable returning en masse.
For Dune specifically, just going by massive hype around the trailer in September and how heavily the HBO Max teaser leaned into it, it's safe to say that Warner Bros. and Legendary are aware of how monumental this movie is. Likewise, with streaming originals consistently winning awards over the past decade, box office hauls are no longer the sole indicator of success. With it's current date and hybrid release, everyone who wants to see Dune in the U.S. will be able to, regardless of whether they can go to a theater by then, and WarnerMedia will have a wealth of data to evaluate performance (in context of the current reality) across both formats.
Finally, a key factor in the Dune movie's success remains this remarkably passionate fan base. All of us can make a difference, whether it's by repeat viewings in theaters (where possible by that time), streaming multiple times on HBO Max during October, buying the merchandise (incl. books, games, toys, apparel), and introducing friends and family to this timeless story.
Here's an extract from the official press release:
We're living in unprecedented times which call for creative solutions, including this new initiative for the Warner Bros. Pictures Group. No one wants films back on the big screen more than we do. We know new content is the lifeblood of theatrical exhibition, but we have to balance this with the reality that most theaters in the U.S. will likely operate at reduced capacity throughout 2021. With this unique one-year plan, we can support our partners in exhibition with a steady pipeline of world-class films, while also giving moviegoers who may not have access to theaters or aren't quite ready to go back to the movies the chance to see our amazing 2021 films. We see it as a win-win for film lovers and exhibitors, and we're extremely grateful to our filmmaking partners for working with us on this innovative response to these circumstances.

Ann Sarnoff, Chair and CEO, WarnerMedia Studios and Networks Group
Stay tuned with Dune News Net and follow us on Twitter, as we continue to bring you all of the latest news about the Dune movie, as well as the books, comics, and games.
Sources: Warner Bros. Pictures Twitter account, AT&T, Deadline (1) (2) via Anthony D'Alessandro