Here's a first look at the third issue of the Dune: House Atreides comic, coming out on December 23, 2020 from BOOM! Studios. The pivotal events of the generation before Dune continue to unfold in this monthly series that is beautifully illustrated by Dev Pramanik, colored by Alex Guimarães, and lettered by Ed Dukeshire. Scripts are written by Brian Herbert and Kevin J. Anderson, co-authors of the eponymous novel and 13 other full length books set in the Dune universe.
Preview pages are available for previous issues here: Dune: House Atreides #1 and Dune: House Atreides #2.
The main cover for issue #3, by Michael Walsh, depicts one of the massive sandworms of Arrakis. The mysterious creatures live only on this planet and ferociously defend their desert habitat against any intruders. Below that, Rod Reis's variant cover features Baron Vladimir Harkonnen and Duncan Idaho, only eight years old at the time.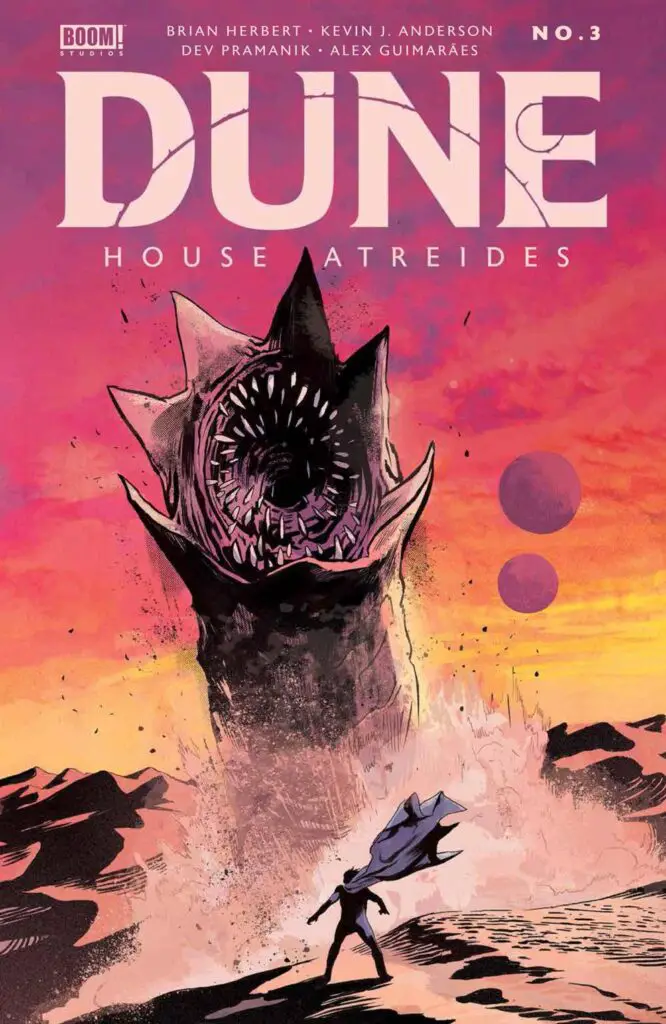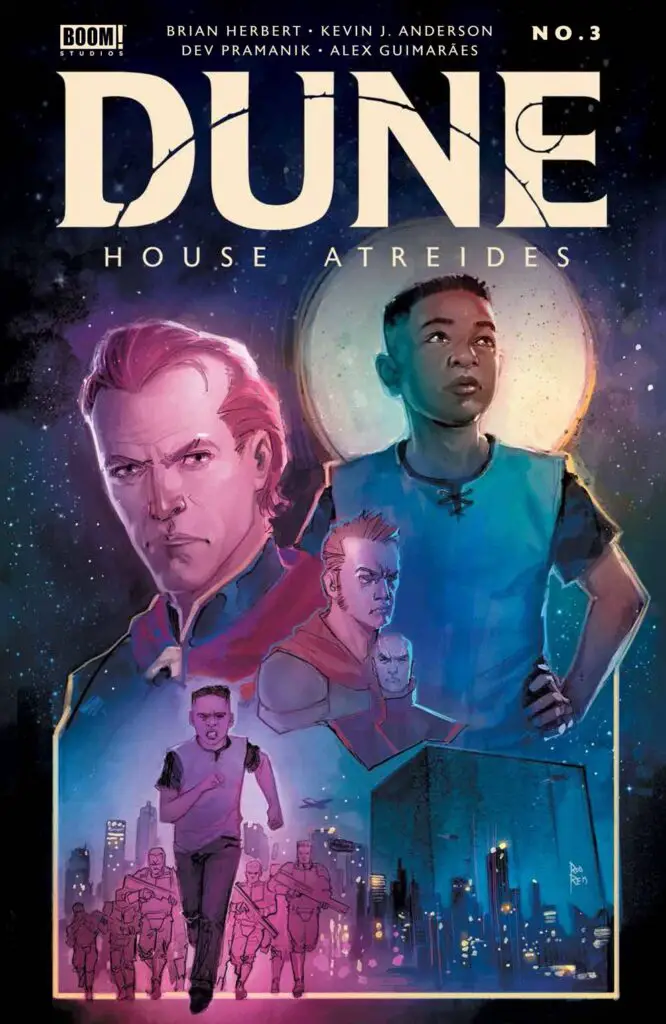 Reverend Mother Gaius Helen Mohiam arrives unannounced on Giedi Prime, home world of House Harkonnen, bringing unwelcome demands to the Baron. Although the great House's ruler is of no disposition to entertain this "business", the Bene Gesserit sisterhood are known for their resourcefulness and already have all the leverage they need to coerce him… Meanwhile, within the planet's limited forest preserves, Duncan Idaho is about to face a game of life and death against his Harkonnen captor, Glossu Rabban.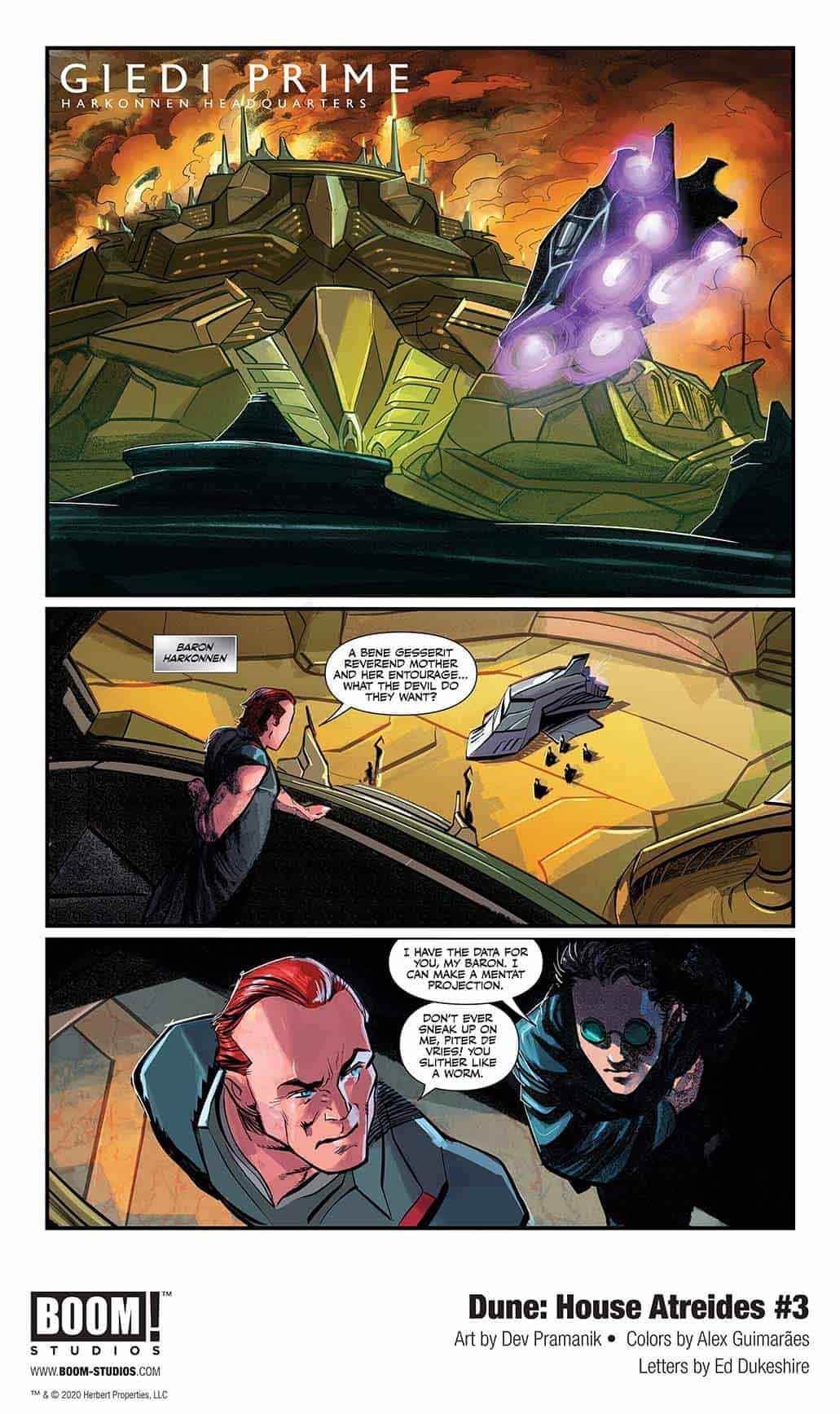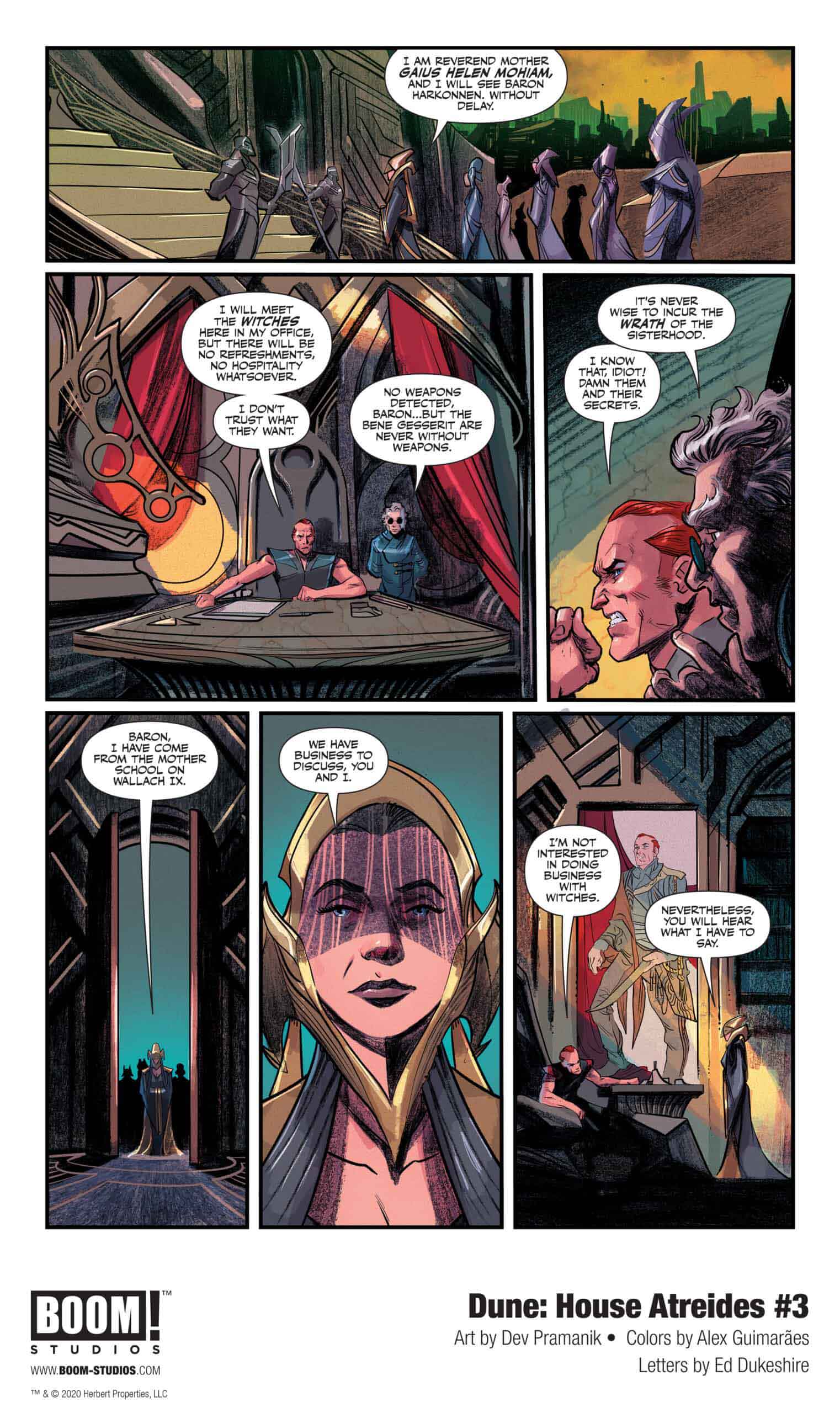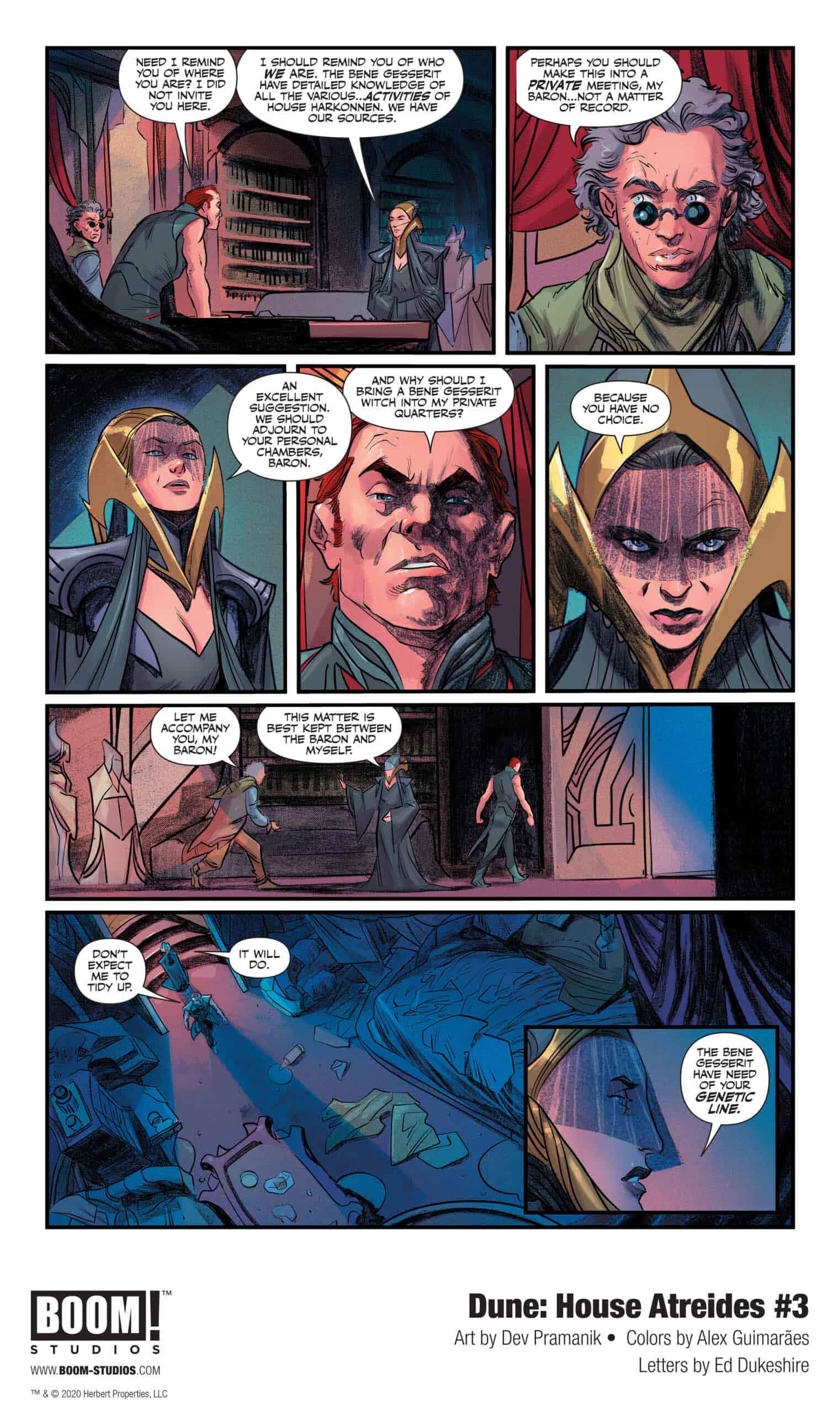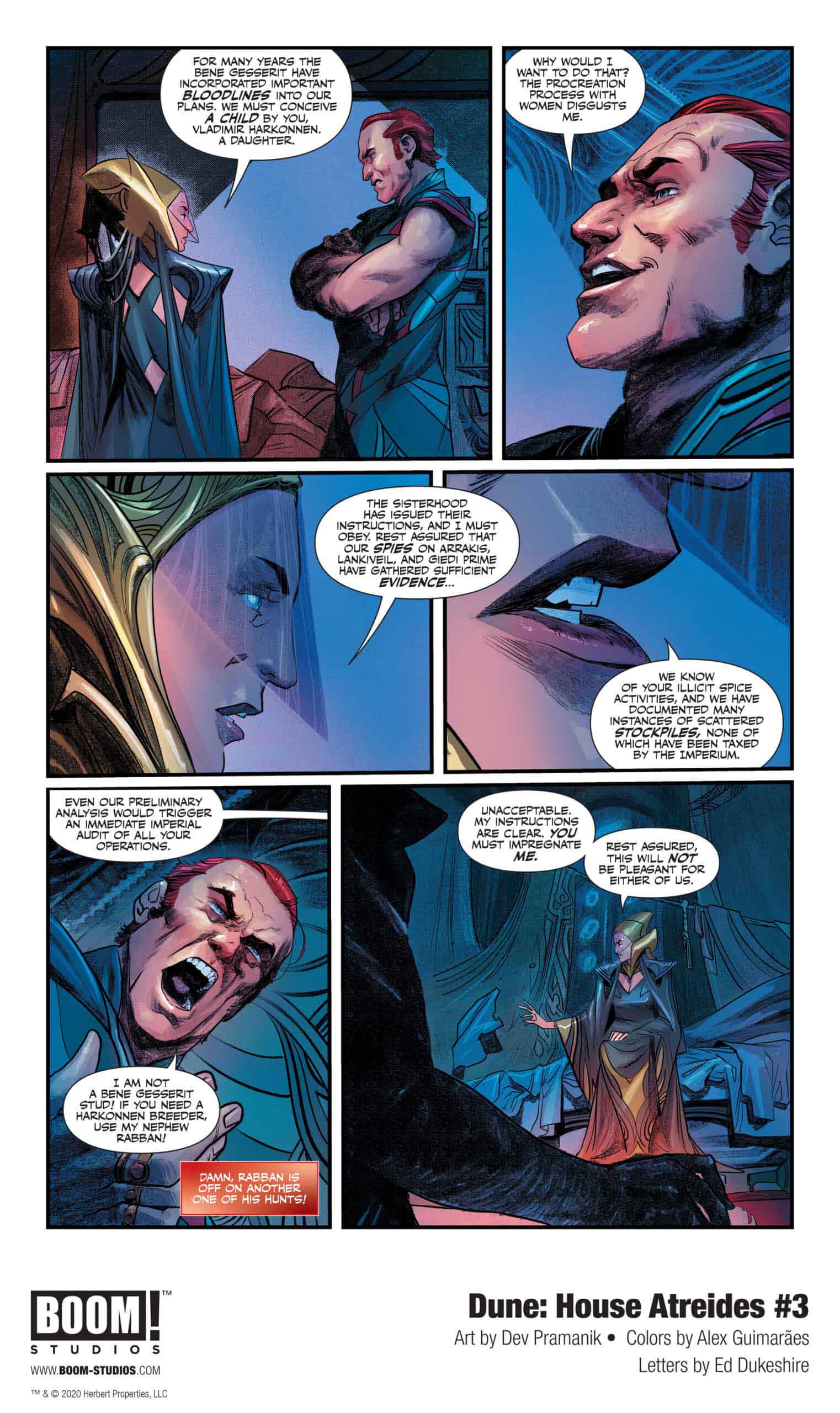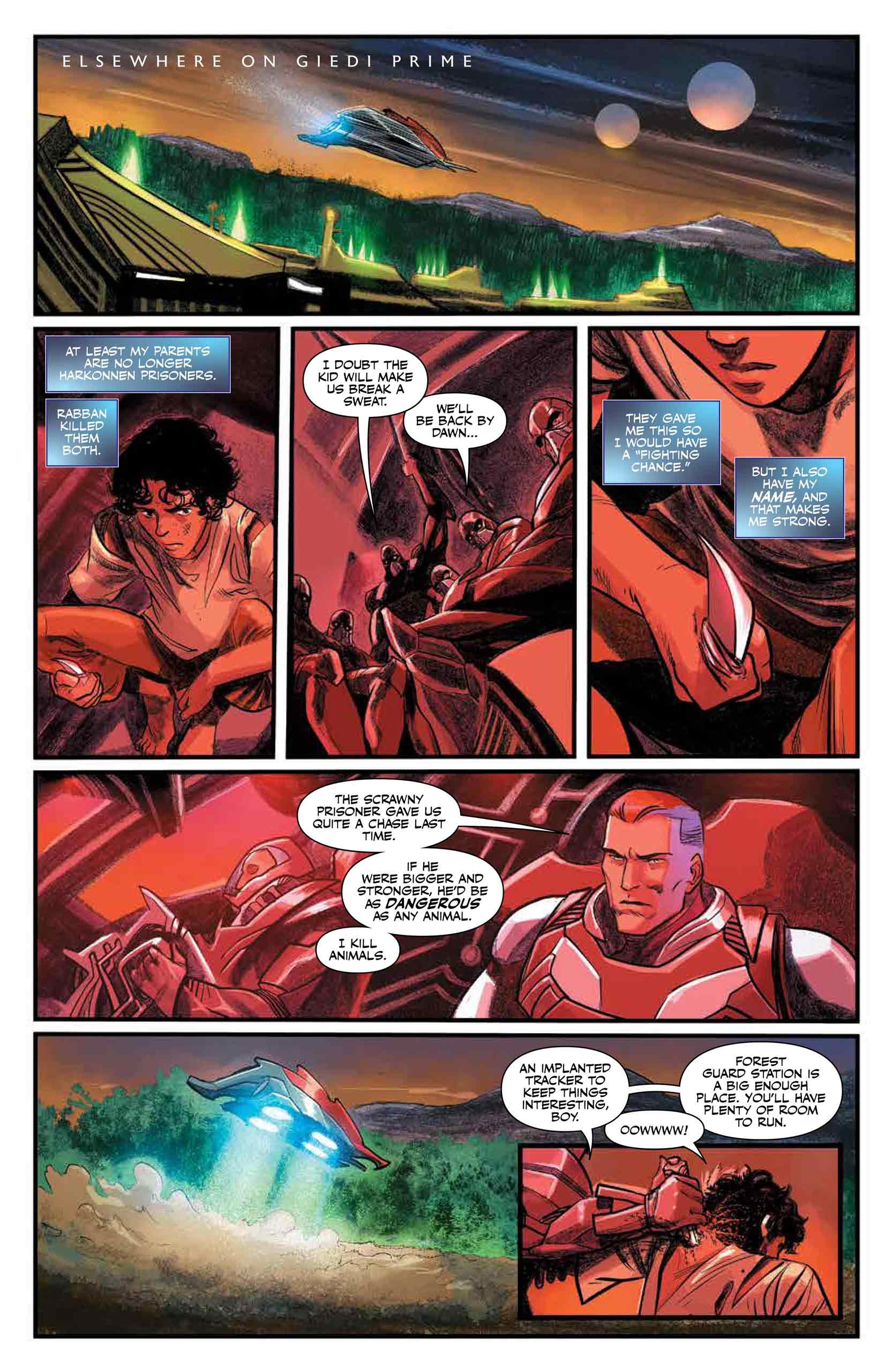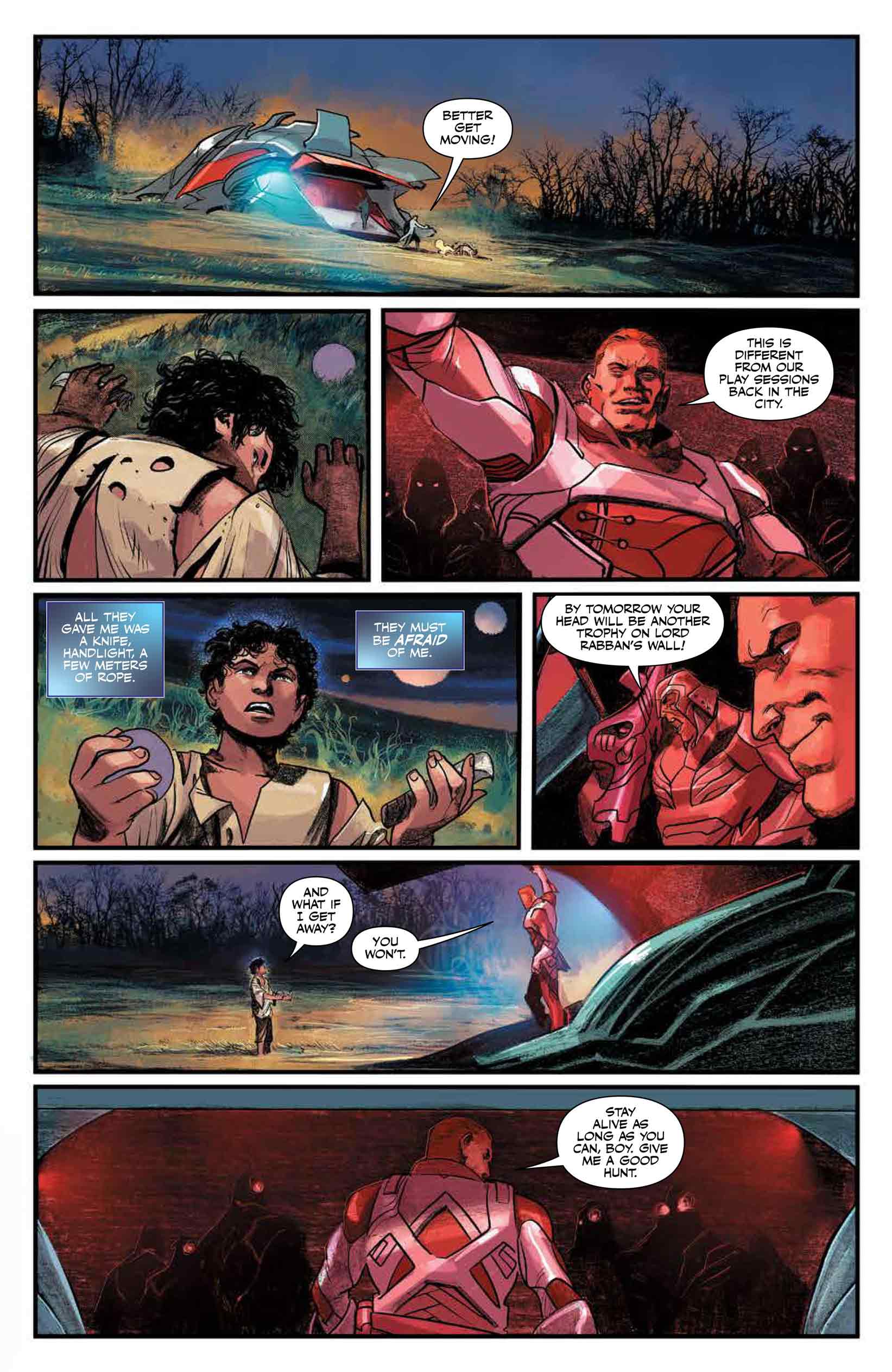 The official synopsis for Dune: House Atreides #3 follows:
* Young Duncan Idado is given an ultimatum: escape or die.

* Meanwhile, Leto Atreides is introduced to the hyper-advanced city of Ix where his future will be shaped in unimaginable ways.

* The Planetologist Pardot Kynes ventures into the plains of Dune, and makes a destiny-altering discovery.

* And Reverend Mother Gaius Mohiam confronts Baron Harkonnen with a proposition he can't refuse…
The third issue is available for pre-order in digital stores, including Amazon and comiXology. Digital comics are automatically delivered to you on release day and, with either the Kindle or comiXology app on your phone or tablet, you can start reading instantly.
Print copies can be pre-ordered directly from the BOOM! Studios webstore (they're also offering 6 issue subscriptions) or will be available in local comic book shops (use comicshoplocator.com to find the one nearest you) on December 23. Both the first and second issues have already received additional print runs, featuring new covers, and these can be found in comic shops starting December 2 (3rd printing of #1) and December 23 (2nd printing of #2) respectively.
If you're enjoying these Dune: House Atreides comics, we also recommend checking out Dune: The Graphic Novel, Book 1. This first book, in a three-part graphic novel adaptation of Frank Herbert's classic Dune novel, was just published by Abrams ComicArts last week. You can read a full preview here and we'll be posting our review soon. Also of interest is this Q&A with Kevin J. Anderson, co-author of both these projects.
Sources: BOOM! Studios, PREVIEWSworld