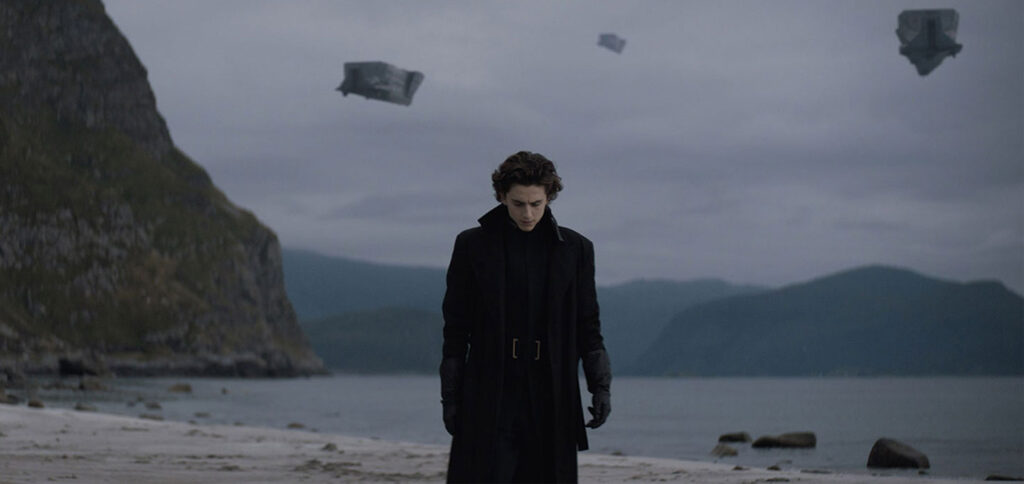 Warner Bros. and Legendary Pictures have confirmed that Denis Villeneuve's Dune movie is moving to an October 1, 2021 premiere. This delay of over 9 months comes together with announcements of multiple release date changes across Warner Bros.' upcoming slate of films, including The Batman shifting out of the aforementioned date and into 2022.
Collider, that first reported the news of Dune being moved away from it's original December 18, 2020 release date, emphasized that this delay is not due to any issues with the movie or it's production. Both the studios and director agreed that a film of this caliber is meant to be experienced in theaters and pushing the premiere to 2021 is the right decision, in light of the ongoing impact of the pandemic in many parts of the world.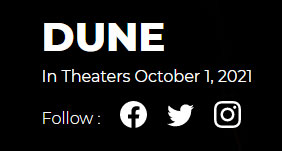 The Dune delay has nothing to do with the movie itself, and Villeneuve is said to have been supportive of the decision having made it for the big screen, which is where Warner Bros. and Legendary felt it should premiere. Neither studio can afford to take a bath on Dune, so not only does this decision make financial sense for them, but it's a health-conscious choice as well.

Collider
A release date change was expected when the first official Dune movie trailer arrived in September (without confirming the date) and Wonder Woman 1984 subsequently moved from October to Christmas day, just one week after Dune was originally scheduled to debut. It appeared unlikely that both blockbusters would release back to back, based on the slow domestic box-office (theaters remain closed across multiple U.S. cities) and recent comments from Warner Bros. CEO Ann Sarnoff that they were focusing on Wonder Women 1984 as their next big screen premiere.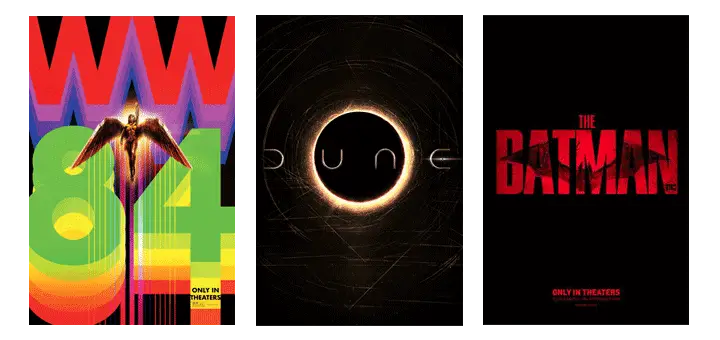 The biggest surprise is the extended time that Dune, currently in post-production, will be held back. This again seems a deliberate choice, with uncertainties surrounding theatrical releases not expected to be resolved in the near term. Following a wave of delay announcements for other remaining 2020 tentpoles, including No Time to Die and Black Widow, Cineworld confirmed that they're temporarily closing all their U.S. and U.K. theaters "until further notice." This impacts Regal, the second largest domestic chain in the U.S., whose 530+ venues will shut October 8, and the 128 Cineworld and Picturehouse locations in U.K., that will follow suit on October 9.
The movie calendar (as it stands now) will start to pick up steam again by mid-2021, however it will take time for potential solutions to fully take effect, enabling wider re-opening of theaters throughout the world and confidence among audiences. In a positive scenario, Dune, having already secured it's October slot, would be in a prime position for a successful run on the big screen and serious consideration in the 2021-2022 awards season.
While we wait for the next wave of Dune movie content in 2021, Dune News Net will continue bringing you the latest breaking news and other interesting features. On the publishing side, 2020 still holds multiple releases including the Dune prequel novel Dune: The Duke of Caladan on October 13 and the comic book adaptation of Dune: House Atreides starting from October 21.
Sources: WarnerBros.com, Collider (1) (2) via Jeff Sneider, Adam Chitwood, Deadline (1) (2) via Nancy Tartaglione, Anthony D'Alessandro, The Hollywood Reporter via Pamela McClintock, Kim Masters