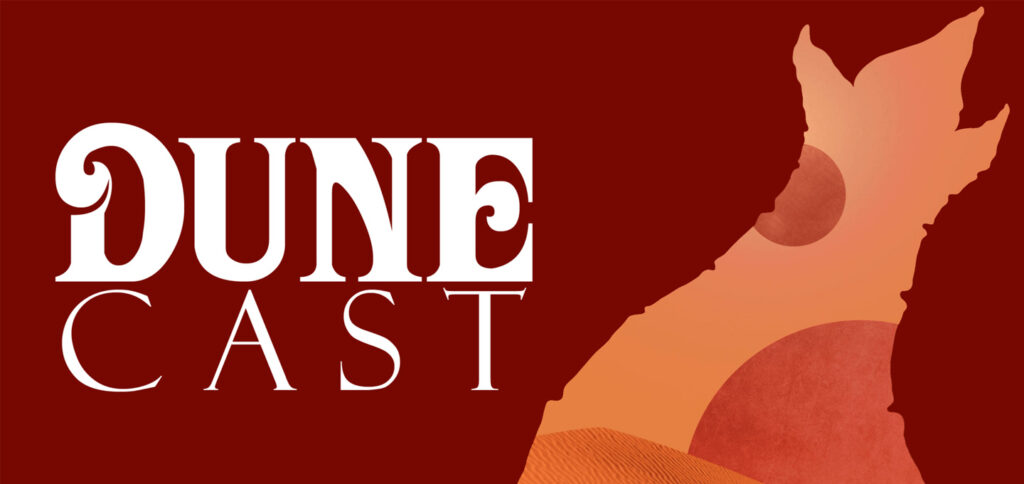 We joined our friends at DuneCast to discuss the industry-shattering announcement that Dune will debut streaming on HBO Max simultaneously with its release in theaters. Is this good news for the Dune movie or could it be an unfavorable development? We also talk about about the many reveals from the movie's test screening in October. It's an exciting episode, so let's dive in!
DuneCast: Movie Update 04: Dune Comes to HBO Max
Read more about the topics we talked about in these previous Dune News Net reports and follow us on Twitter to stay up to date on the latest news about the Dune movie and more.
About the DuneCast Podcast
DuneCast is hosted by Joe Tavano and Rod Johnson, science fiction enthusiasts and experienced podcasters, and is part of the RetroZap Podcast Network. For over four years this podcast series has been exploring Frank Herbert's Dune saga—including the classic novels, movie, mini-series, documentaries, games—as well as the continuations (books and comics) by Brian Herbert and Kevin J. Anderson and now the 2021 movie directed by Denis Villenueve.
Their library includes in-depth breakdowns of Frank Herbert's six Dune novels and will soon be complete with an examination of the second half of Chapterhouse: Dune, the last book in the original series. These insightful discussions are the perfect companions for when you're discovering or rereading the books. You can catch up on all of the past DuneCast episodes on DuneCast.com.