Following Thanksgiving—in the sixth weekend of its North American theatrical run—Dune: Part One earned $2.2M (-31% from last week) to reach $102.2M cumulative at the domestic box office. It's only the second Warner Bros. film to cross the $100M mark domestically this year and their highest grossing since Joker in 2019. The movie now stands at a total of $374.2M worldwide and, considering two key factors, that next big milestone ($400M) remains within reach.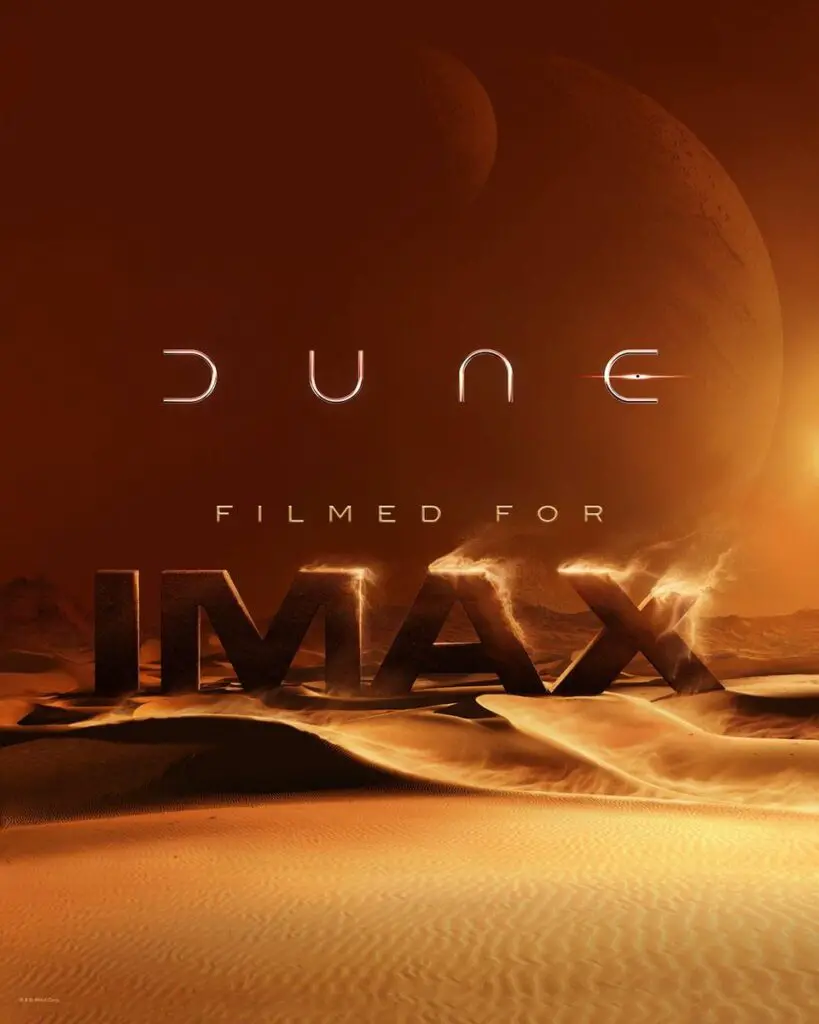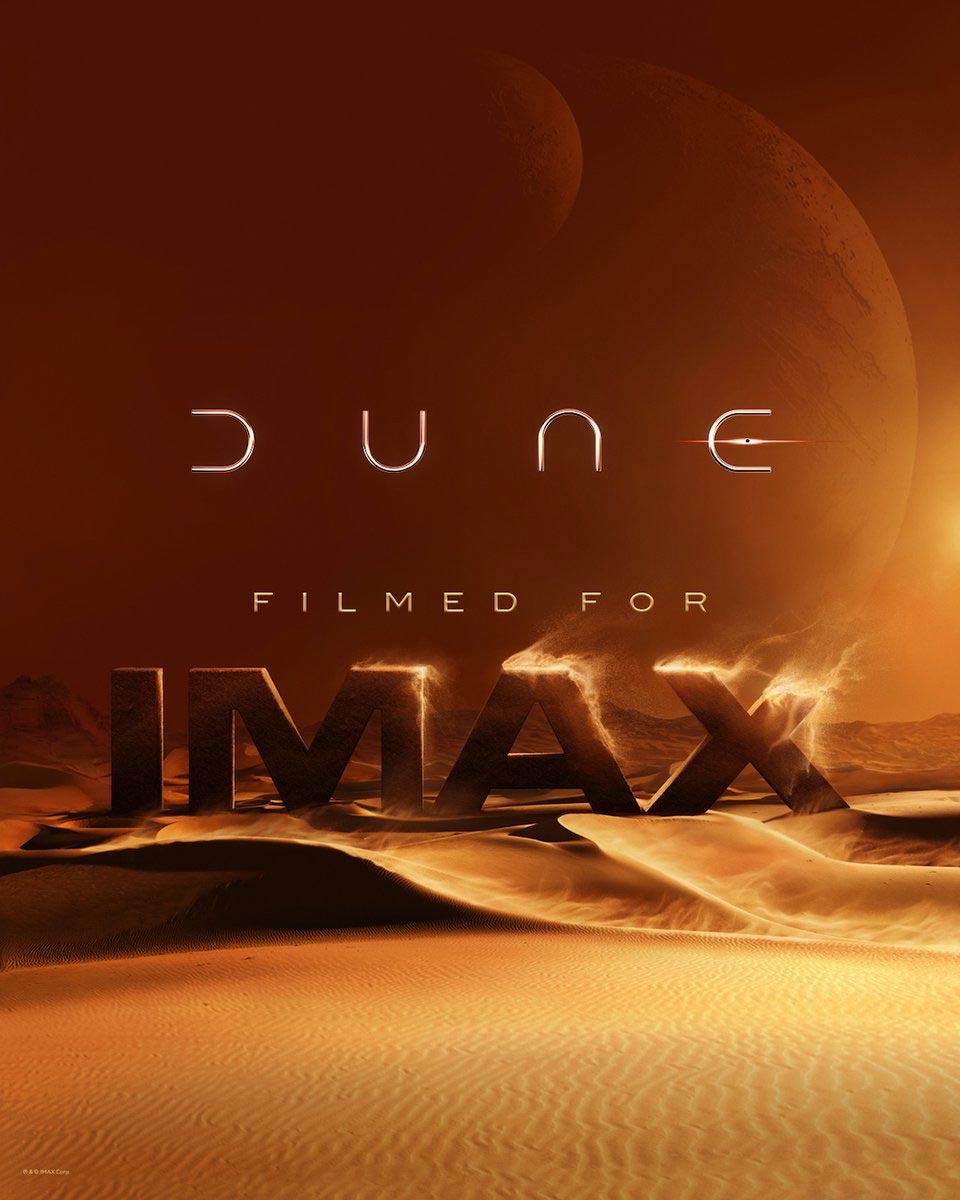 Firstly, IMAX has announced that the movie will be returning to its screens in select theaters, for a limited time, starting from December 3. This will be welcome news for moviegoers in the United States, where Dune was only available in the premium format during its first two weeks in theaters. Despite that short period, IMAX still accounts for 20% of the movie's domestic box office.
Tickets are now on sale for screenings at participating IMAX venues, with further showtimes expected to be added early in the week of November 29. While below official communication was aimed at the United States, some other territories (will) also have encores.
Director Denis Villeneuve and cinematographer Greig Fraser have emphasized in interviews that Dune was specially filmed for the IMAX format. In many IMAX theaters, featuring the exclusive 1.90:1 aspect ratio, you'll literally experience 26% more of the movie. In select venues that offer a full 1:43 aspect ration, there's up to 40% more visuals on the screen. Below comparison, of the main trailer, provides an impression of the additional imagery.
Secondly, since the movie's earlier premieres, starting from September 15 in parts of Europe and Asia—five weeks before the domestic release—Dune: Part One has outperformed overseas. As of now, $272M (73%) of its cumulative box office total is coming from international (79+ territories), where it's the fourth highest grossing English-language film of 2021—behind Godzilla vs. Kong ($367.3M) that takes third place.
While there's only a little steam still remaining in those theatrical runs, Dune will finally make its debut in Australia and New Zealand on December 2. These countries are significant movie markets, jointly accounting for almost 7% of the international box office from the aforementioned Godzilla vs. Kong. Same held true for Villeneuve's two previous science fiction films, Arrival and Blade Runner 2049, which both earned 7% of their overseas gross there. It remains to be seen, whether the delayed release will significantly impact performance.
Following are (estimated) Dune box office totals in the 15 top-performing markets, as of November 28. Note that reporting is behind for several regions.
United States and Canada: $102.2M (six weeks)
China: $38.7M (six weeks)
France $29.0M
United Kingdom: $27.2M (six weeks)
Russia: $21.1M
Germany: $21.0M
Korea $12.2M (six weeks)
Spain: $9.3M
Italy: $8.4M
The Netherlands: $6.3M
Taiwan: $5.4M
Mexico: $5.2M (six weeks)
Japan: $4.9M (seven weeks)
Poland: $4.5M (six weeks)
Denmark: $4.4M
Sources: Deadline via Anthony D'Alessandro (November 24, 2021), IMAX website (November 23, 2021), and Box Office Mojo (November 28, 2021).