With the final list of nominees for the 94th Academy Awards, revealed early this morning, Dune: Part One has cemented its position as one of this year's awards season favorites. The movie secured nominations in all four previously shortlisted categories and received six more nods—including Best Picture, Cinematography, Film Editing, and Production Design. Only one film, The Power of the Dog, is nominated in more categories (12) than Dune.
Members of the Academy will vote for all categories from March 17-22 and winners will be announced at the annual Oscars ceremony on March 27, 2022.
Over the past few months, Dune has garnered an extensive list of film award nominations, often leading the lists. It speaks volumes, how a tentpole movie that has resonated so strongly with global audiences—completing it's worldwide theatrical run with a box-office total of just under $400M—has also earned this level of critical acclaim.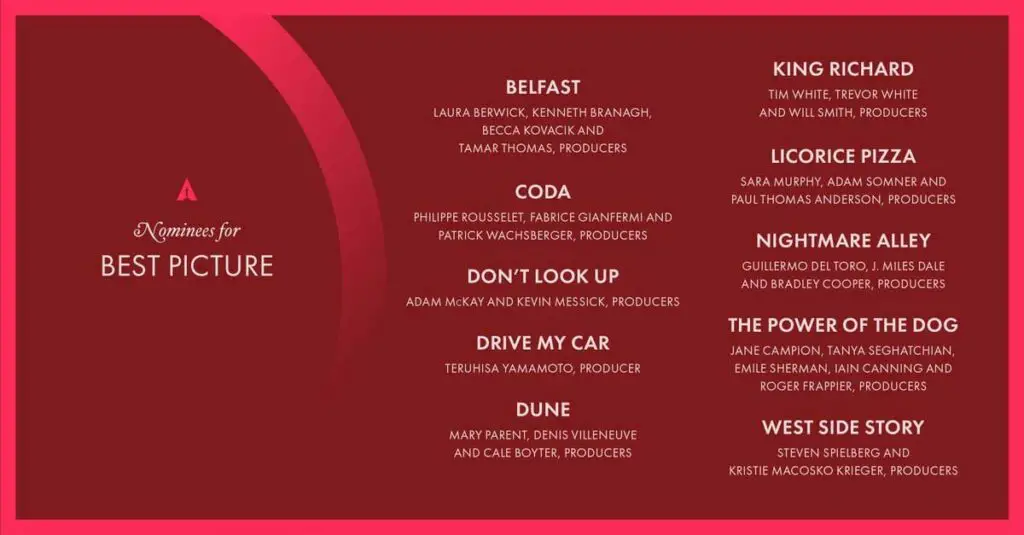 Conversely, it's notable that Dune is absent from all acting categories at the Oscars. Most puzzling of all however, is the lack of a nomination for Denis Villeneuve in Directing. The grand vision the director has demonstrated in realizing his dream project and adapting this beloved story to the big screen, is not an achievement that moviegoers have the opportunity to witness every decade.
Overall though, there's a sense of triumph to all this recognition that Dune has earned so far. The director himself reacted with gratitude, to the news that his movie received 10 Oscar nominations. Villeneuve is also being honored directly, both as a Best Picture nominee—producer credits, alongside Mary Parent and Cale Boyter—and in the Writing (Adapted Screenplay) category, together with his co-writers Eric Roth and Jon Spaihts.
Here is a trick for all filmmakers on Oscars nomination morning. At the very last minute before announcements, make pancakes. It helps with the stress.

Now that it's over, I can say two things: First, I could not be more proud of my whole team who got 10 nominations. Massive congratulations to Mary Parent and Cale Boyter for our Best Picture nomination, to Jon Spaihts and Eric Roth for our Best Adapted Screenplay nomination, and to Hans Zimmer, Joe Walker, Greig Fraser, Patrice Vermette, Zsuzsanna Sipos, Paul Lambert, Tristan Myles, Brian Connor, Gerd Nefzer, Jacqueline West, Bob Morgan, Donald Mowat, Love Larson, Eva von Bahr, Mac Ruth, Mark Mangini, Theo Green, Doug Hemphill and Ron Bartlett on their much-deserved recognition. Thank you to the Academy!

We had an amazing morning. None of which would have been possible without our incredible cast—on behalf of the entire producing team, we thank you for your hard work in making my old dream a reality. And finally, thank you to the Legendary and Warner Bros. teams! Second, make sure you put enough eggs in the preparation, our pancakes were a disaster."

Denis Villeneuve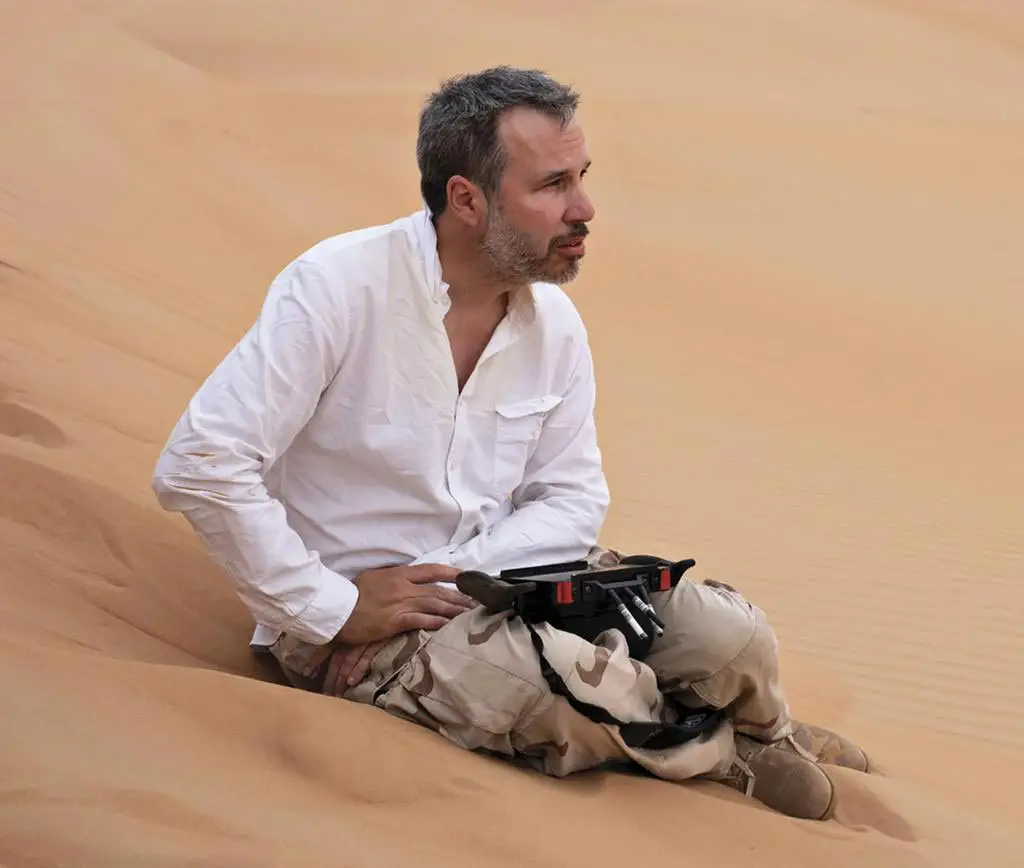 Speaking of achievements; Dune's 10 Oscar Nominations are the most for any movie, to date, produced by Legendary Entertainment. Their reactions are also encouraging for everyone looking forward to more, big and small screen, productions set in the expansive Dune universe that Frank Herbert created.
Dune's acknowledgement this morning by [The Academy of Motion Picture Arts and Sciences] is a fantastic milestone for not only Legendary Entertainment but also for the filmmakers, actors, crafts persons and crew that made this amazing accomplishment possible. We could not be prouder of this film, and its success continues to validate our strategy of developing, producing, financing and distributing motion picture and TV IP across multiple platforms.

Josh Grode, CEO Legendary
Below is the complete list of the 10 Oscars categories where Dune: Part One has been nominated:
Best Picture
Belfast – Becca Kovacik, Kenneth Branagh, Laura Berwick, and Tamar Thomas (producers)
CODA – Fabrice Gianfermi, Patrick Wachsberger, and Philippe Rousselet (producers)
Don't Look Up – Adam McKay and Kevin Messick (producers)
Drive My Car – Teruhisa Yamamoto (producer)
Dune – Cale Boyter, Denis Villeneuve, and Mary Parent (producers)
King Richard – Tim White, Trevor White, and Will Smith (producers)
Licorice Pizza – Adam Somner, Paul Thomas Anderson, and Sara Murphy (producers)
Nightmare Alley – Bradley Cooper, Guillermo del Toro, and J. Miles Dale (producers)
The Power of The Dog – Emile Sherman, Iain Canning, Jane Campion, Roger Frappier, and Tanya Seghatchian (producers)
West Side Story – Kristie Macosko Krieger and Steven Spielberg (producers)
Cinematography
Dune – Greig Fraser
Nightmare Alley – Dan Laustsen
The Power of The Dog – Ari Wegner
The Tragedy of Macbeth – Bruno Delbonnel
West Side Story – Janusz Kamiński
Costume Design
Cruella – Jenny Beavan
Cyrano – Jacqueline Durran and Massimo Cantini Parrini
Dune – Jacqueline West and Robert Morgan
Nightmare Alley – Luis Sequeira
West Side Story – Paul Tazewell
Film Editing
Don't Look Up – Hank Corwin
Dune – Joe Walker
King Richard – Pamela Martin
The Power of The Dog – Peter Sciberras
tick, tick…BOOM! – Andrew Weisblum and Myron I. Kerstein
Makeup and Hairstyling
Coming 2 America – Carla Farmer, Mike Marino, and Stacey Morris
Cruella – Julia Vernon, Nadia Stacey, and Naomi Donne
Dune – Donald Mowat, Eva Von Bahr, and Love Larson
House of Gucci – Anna Carin Lock, Frederic Aspiras, and Göran Lundström
The Eyes of Tammy Faye – Justin Raleigh, Linda Dowds, and Stephanie Ingram
Music (Original Score)
Don't Look Up – Nicholas Britell
Dune – Hans Zimmer
Encanto – Germaine Franco
Parallel Mothers – Alberto Iglesias
The Power of The Dog – Jonny Greenwood
Production Design
Dune – Patrice Vermette (production design) and Zsuzsanna Sipos (set decoration)
Nightmare Alley – Tamara Deverell (production design) and Shane Vieau (set decoration)
The Power of The Dog – Grant Major (production design) and Amber Richards (set decoration)
The Tragedy of Macbeth – Stefan Dechant (production design) and Nancy Haigh (set Decoration)
West Side Story – Adam Stockhausen (production design) and Rena DeAngelo (set Decoration)
Sound
Belfast – Denise Yarde, James Mather, Niv Adiri, and Simon Chase
Dune – Doug Hemphill, Mac Ruth, Mark Mangini, Ron Bartlett, and Theo Green
No Time to Die – James Harrison, Mark Taylor, Oliver Tarney, Paul Massey, and Simon Hayes
The Power of The Dog – Richard Flynn, Robert Mackenzie, and Tara Webb
West Side Story – Andy Nelson, Brian Chumney, Gary Rydstrom, Shawn Murphy, and Tod A. Maitland
Visual Effects
Dune – Brian Connor, Gerd Nefzer, Paul Lambert, and Tristan Myles
Free Guy – Bryan Grill, Dan Sudick, Nikos Kalaitzidis, and Swen Gillberg
No Time to Die – Charlie Noble, Chris Corbould, Joel Green, and Jonathan Fawkner
Shang Chi And The Legend of Ten Rings – Christopher Townsend, Dan Oliver, Joe Farrell, and Sean Walker
Spider-Man: No Way Home – Chris Waegner, Dan Sudick, Kelly Port, and Scott Edelstein
Writing (Adapted Screenplay)
CODA – Siân Heder
Drive My Car – Ryusuke Hamaguchi and Takamasa Oe
Dune – Denis Villeneuve, Eric Roth, and Jon Spaihts
The Lost Daughter – Maggie Gyllenhaal
The Power of The Dog – Jane Campion
The full list of nominations, in other categories, are available on Oscars.org.
The 94th Oscars will take place on Sunday, March 27, 2022 in Hollywood, starting from 8:00pm ET / 5:00pm PT, and will be broadcast live in over 200 countries. In the United States it will be televised on ABC. We'll keep you up to date with ongoing coverage, leading up to and during the event.