The first piece of casting news for Dune: Part Two has broken! Deadline and The Hollywood Reporter are reporting that Florence Pugh is currently in negotiations to join the continuation to 2021's Dune movie. Although the specific role has not yet been confirmed—nor has Legendary Pictures commented on the news—multiple inside sources say that she would play Princess Irulan Corrino, eldest daughter of the Emperor.
This isn't the first time Pugh has been connected to the Irulan role—we've also mentioned her a few times on Dune Talk show—and the casting makes a lot of sense, considering her wide range as an actress. Her, already considerable, filmography includes compelling performances in period pieces such as Lady Macbeth (2016), Outlaw King (2018), pictured above, and Little Women (2019). The latter earned her an Oscar nomination for Best Performance by an Actress in a Supporting Role.
While Princess Irulan herself only appears during final events of Frank Herbert's original Dune novel, the character's presence is felt throughout the entire story. Her writings, historical accounts authored decades after the book's events, feature as epigraphs at the top of most chapters. Seeing how Denis Villeneuve added certain elements in the first Dune movie—such as the formal ceremony at Caladan and Reverend Mother Mohiam's visit to Giedi Prime—it would be surprising if there weren't any additional scenes planned for Irulan.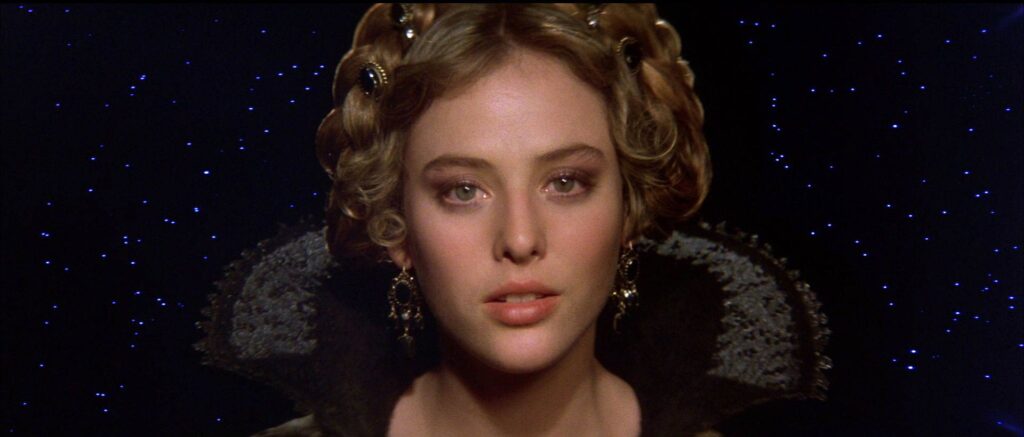 The producers will also be looking beyond the events of Dune: Part Two for this casting decision. In earlier interviews with Villeneuve, the director has shared his vision of filming the second book in the series, Dune Messiah, to complete a trilogy of movies. Considering the importance of her perspective, it's not a spoiler to say that Princess Irulan plays a major role in that sequel.
At this stage the casting of Pugh is not considered a done deal. There are several moving pieces and the actress is allegedly looking out for the latest version of the script. Scheduling will also play a factor, in light of other (potential) projects. Although Dune: Part Two is expected to start filming in summer 2022, war in Ukraine has added new uncertainty to those plans—which include returning to shoot parts of the movie at Origo Studios, in neighboring Hungary.
The script is still being written, and thus the actress is said to be waiting for the latest draft. Also, scheduling poses another hurdle. Legendary is hoping to begin shooting this summer, but Pugh is also in contention for the Madonna biopic, and it is unclear when that would go, should she nab that lead role.
If confirmed, the actress will be reunited with Timothée Chalamet—who she worked together with on Little Women—and join an already star-studded returning cast, also featuring Rebecca Ferguson, Zendaya, Javier Bardem, Josh Brolin, Stellan Skarsgård, and Dave Bautista. Actors are yet to be announced for two other key roles: Padishah Emperor Shaddam Corrino IV, the ruler of the known universe himself, and Feyd-Rautha, heir of House Harkonnen.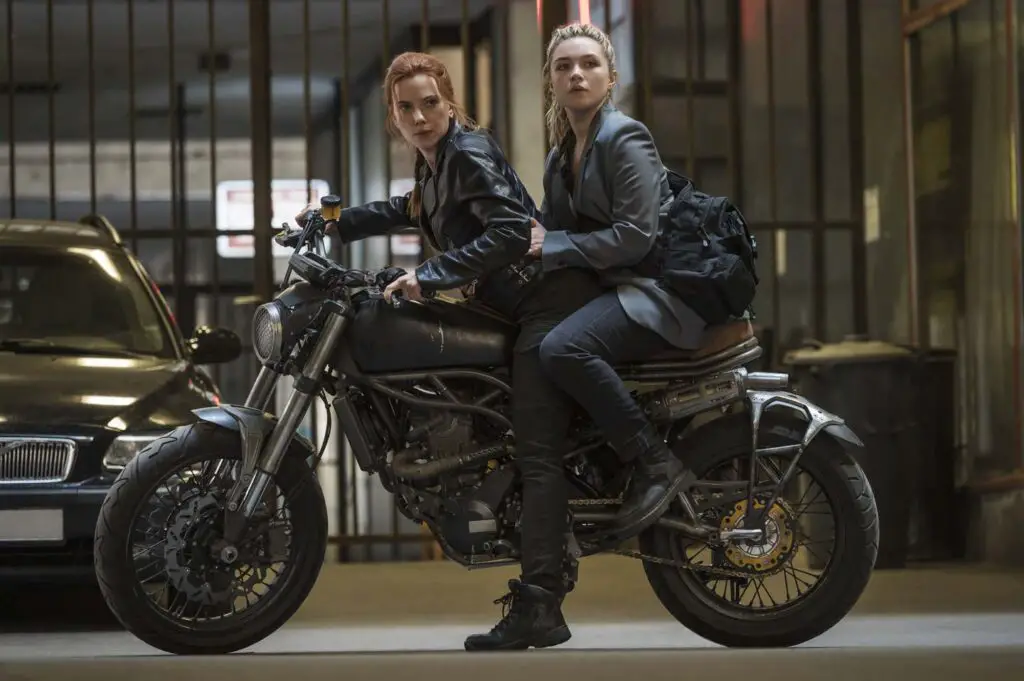 Pugh is currently in high demand. 2021's Black Widow featured her debut in the Marvel Cinematic Universe as Yelena Belova. The subseqent Hawkeye series, streaming on Disney Plus, saw her reprise that role. She's also recently completed work on Don't Worry Darling andThe Wonder—both are slated for release in 2022. At the time of writing, the actress is shooting in Christopher Nolan's Oppenheimer.
Dune: Part Two is currently scheduled to premiere on October 20, 2023. Stay tuned to Dune News Net's ongoing news coverage, for the latest updates on casting and the movie's production.