Be transported to sparkling oceans of the House Atreides homeworld in Dune: A Whisper of Caladan Seas #1. BOOM! Studios has unveiled six preview pages for their second comic book special—expanding on pivotal events of Frank Herbert's original novel and its 2021 movie adaptation—arriving in stores on December 29, 2021. Like their first one-shot, Dune: Blood of the Sardaukar, this standalone story is set in during the chaos of House Harkonnen's devastating assault on Arrakeen.
The 40-page comic book adapts an eponymous short story written by Brian Herbert and Kevin J. Anderson—their very first collaboration together. As with aforementioned Dune: Blood of the Sardaukar, also originally a short story, and recently concluded Dune: House Atreides limited series, the script for Dune: A Whisper of Caladan Seas is also written by the authors. Interior pages are illustrated by Jakub Rebelka and lettering is done by Ed Dukeshire.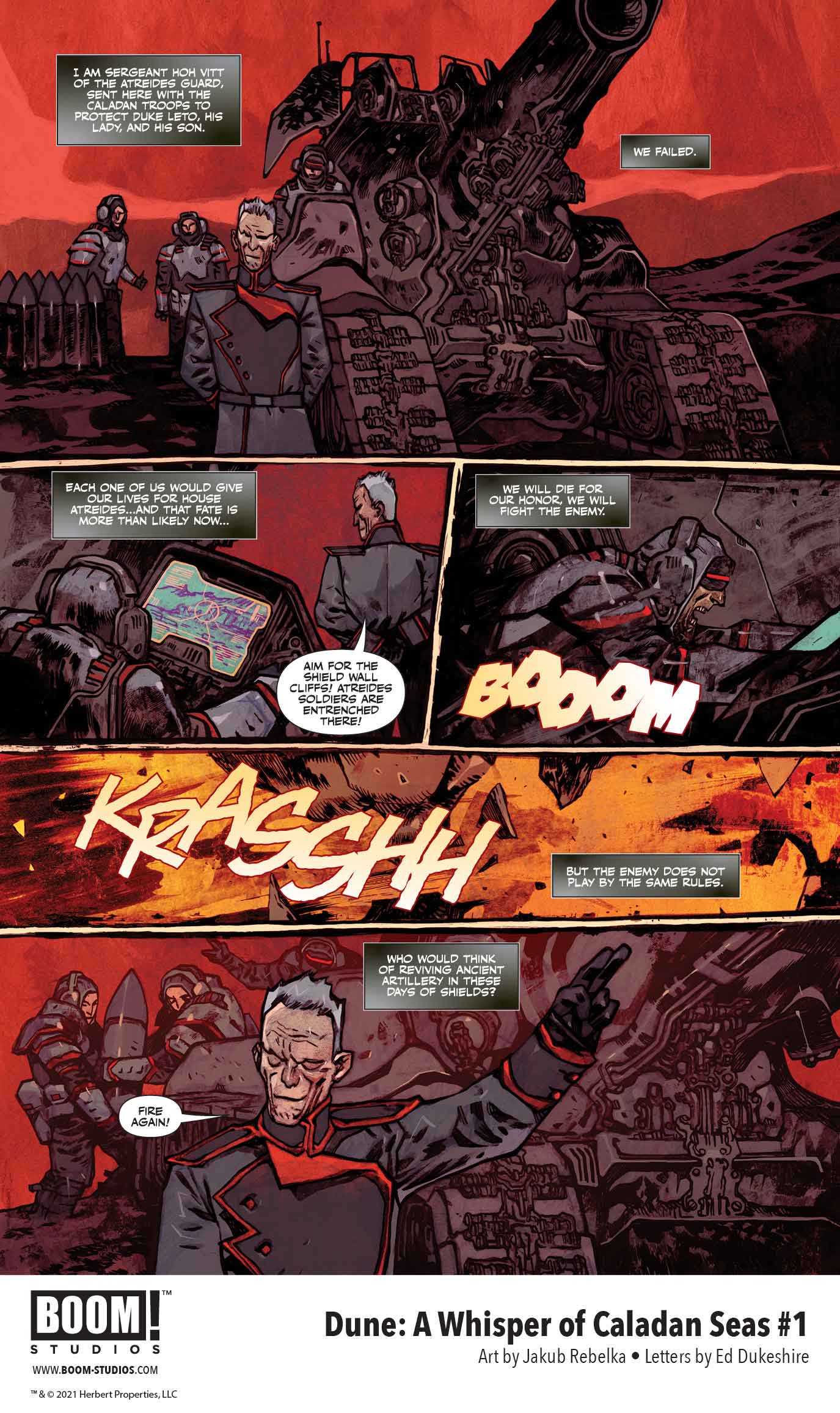 The first artwork reveal, during 2021's San Diego Comic-Con@Home, showed how House Harkonnen—secretly aided by the Emperor's elite Sardaukar warriors—bring overwhelming force to bear in the surprise attack on their ancestral rivals. In these new preview pages its established that the bombardment has trapped a group of Atreides soldiers, including Sergeant Hoh Vitt, inside the caves of the shield wall. Also skilled as a performer, he attempts to raise their spirits in this dire hour.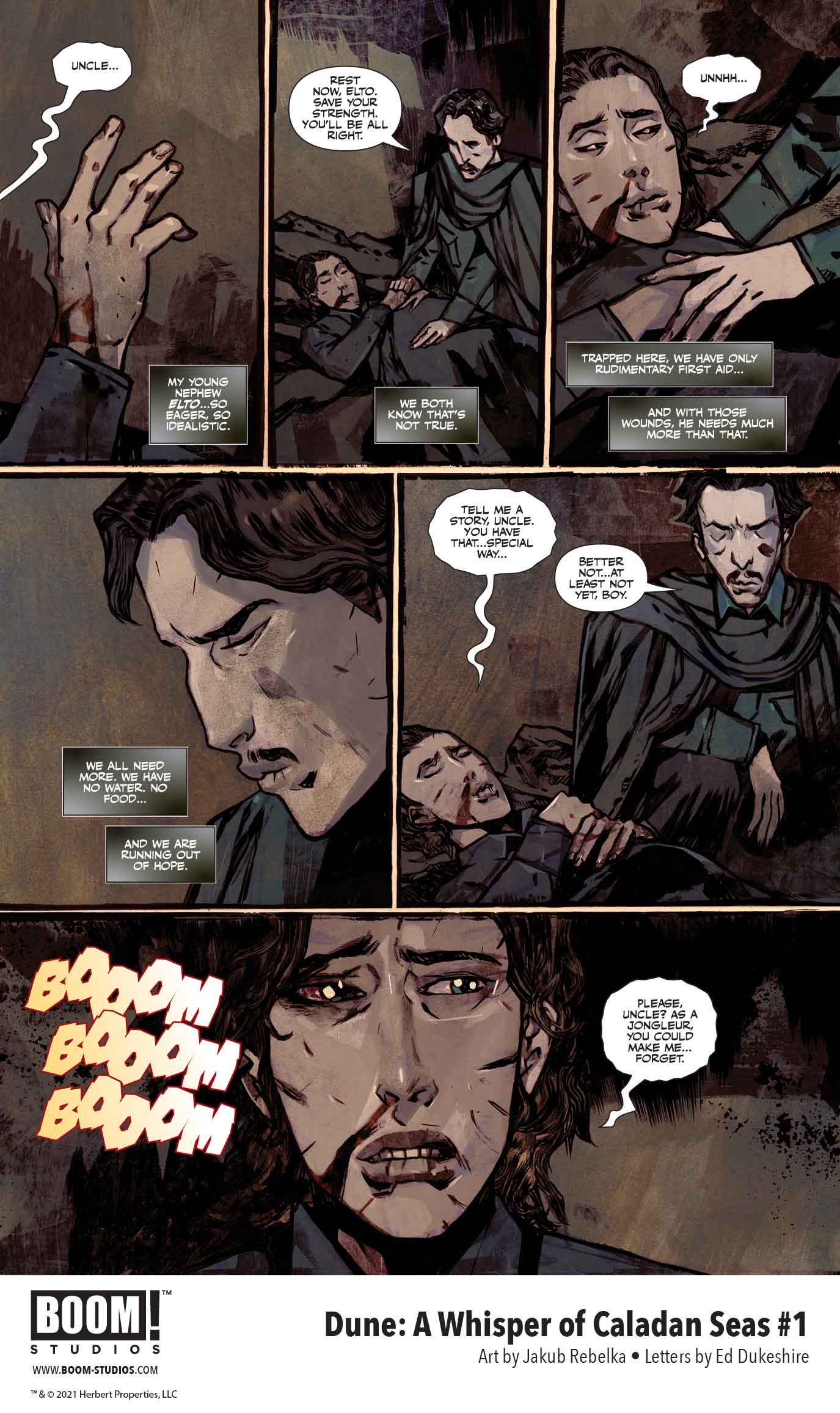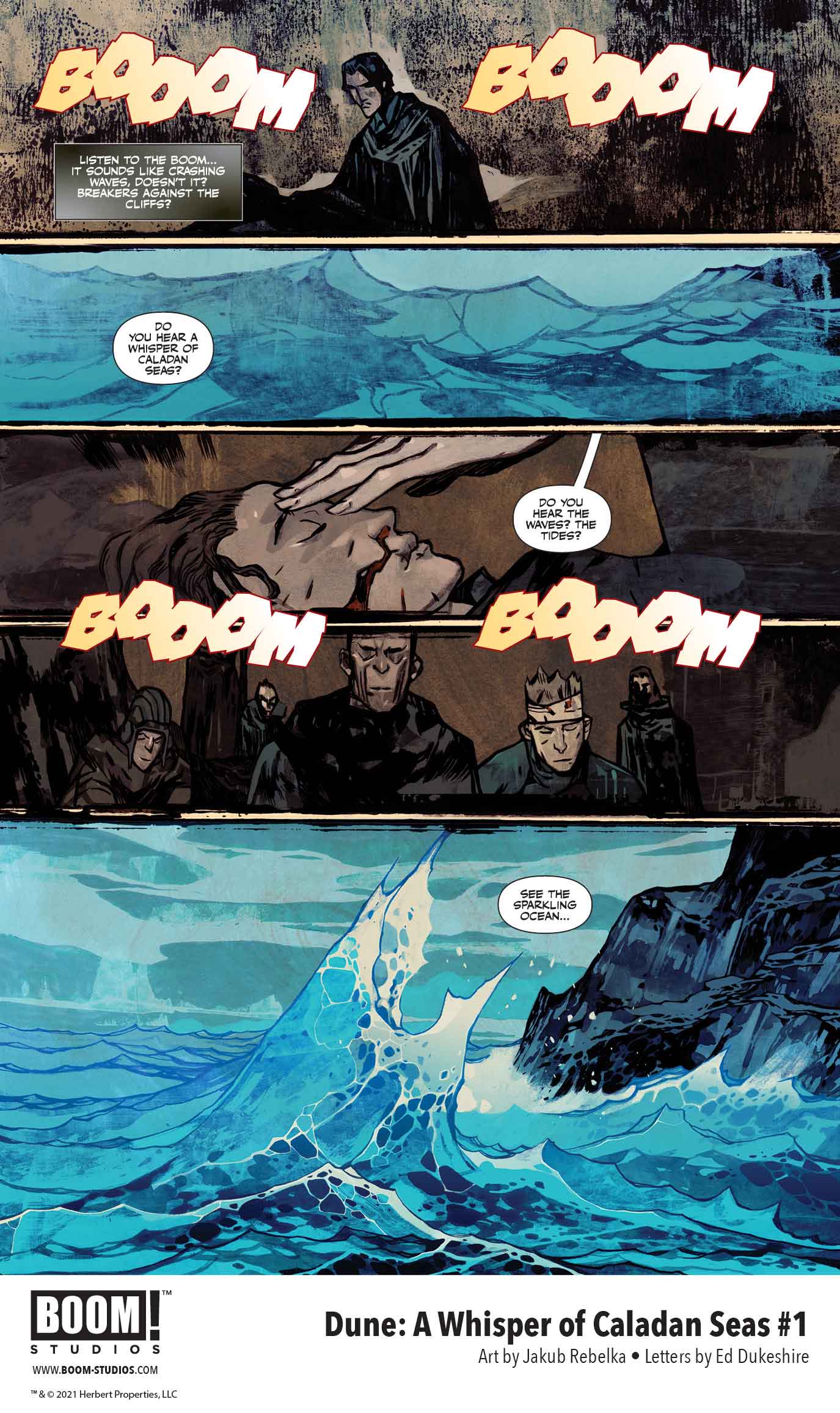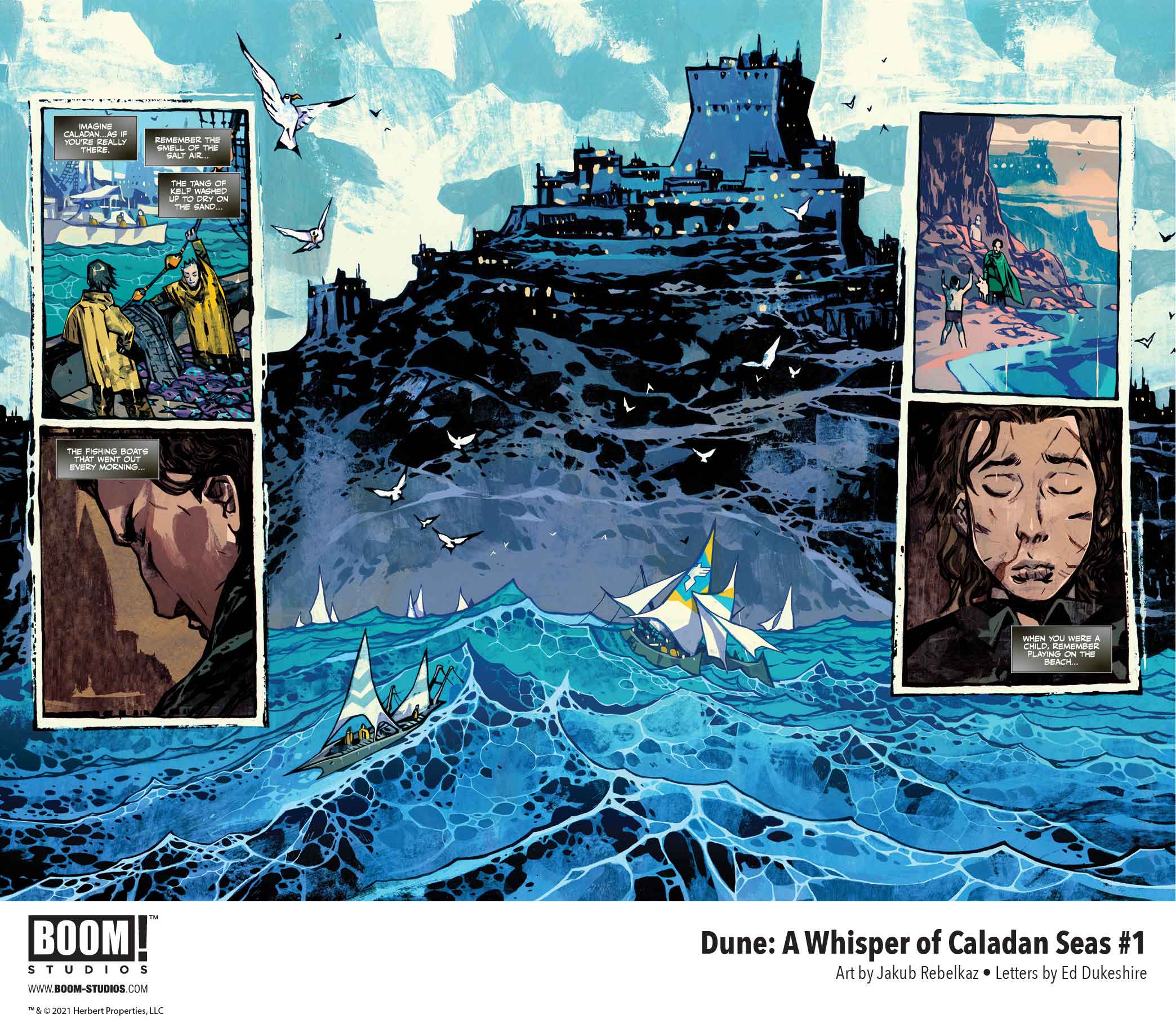 Here's the official synopsis for Dune: A Whisper of Caladan Seas:
During the chaos of the legendary Battle of Arrakeen, a group of Atreides soldiers gets caved in. So while Paul Atreides meets his destiny in battle, Sgt. Vitt must use his family's gift of storytelling as a Jongleur to transport his men from their tomb to their homeworld of Caladan. Can Vitt mentally transport them back to the lushness and vast oceans of Caladan and give them the gift of hope in the darkness?
The comic book is available for pre-order in digital stores, including Amazon. Digital comics purchased on Amazon are automatically delivered to the Kindle or comiXology app on your phone, tablet, or Kindle e-reader, on release day, so that you can can start reading instantly.
Print copies will also be available for pre-order direct from the BOOM! Studios webstore or available via local comic book shops (use comicshoplocator.com to find the one nearest you) starting from December 29. The physical versions will be have multiple variant covers. Four artists—Jeff Dekal, Jakub Rebelka, Elizabeth Torque, and Christian Ward—offer their unique depictions of the trapped Atreides soldiers, who are transported back to Caladan by the talented storyteller.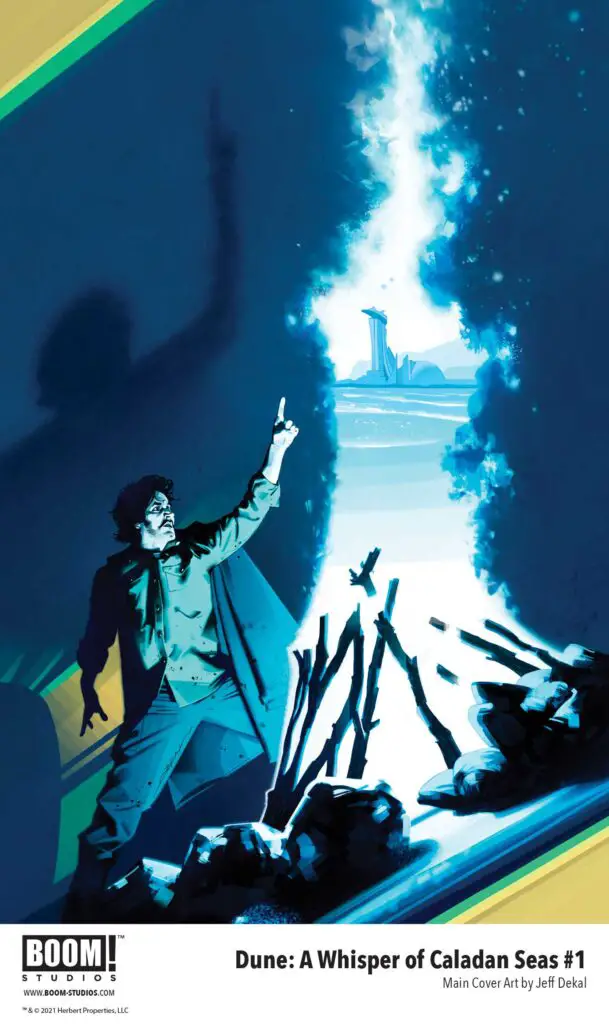 The original prose version of this tale, as well as seven other short stories set in the Dune universe, are included in the Tales of Dune: Expanded Edition collection:
Source: BOOM! Studios