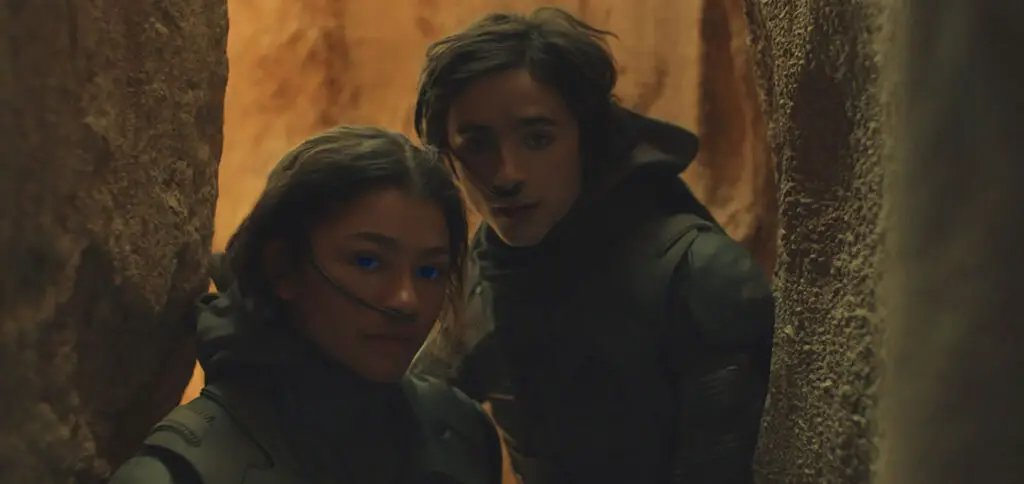 Villeneuve's Dune: Part One has achieved a major milestone in its box office marathon. During this third weekend in theaters—while playing in only 34 territories—the movie swept in another $14.7M, bringing its cumulative total to $103.9M! The fact that this weekend's drop was just -45%, is impressive considering strong premieres for No Time to Die or Venom: Let There Be Carnage in many of these same countries.
Since opening to $37M in mid-September, Dune has continued to outpace most other 2021 movies in those respective countries. With its strong holds, the movie has already exceeded the lifetime total of F9: The Fast Saga—this year's top grossing English-language film ($716.6M lifetime)—in multiple regions, including France, Russia, Nordics, Italy, and Ukraine.
As of today, Villeneuve's science fiction epic is the 28th highest grossing movie of 2021, before premiering in the Americas or top overseas markets such as China, Japan and the U.K. That's right behind Venom: Let There Be Carnage, which has just opened to $90.1M domestically—a record during the pandemic. Tickets for Dune in the U.S. go on sale Monday, October 4, so we'll soon get early indicators for its own domestic debut on October 22.
The biggest success story thus far has been France, where No Time to Die only arrives on October 6, with Dune topping the box office for the third weekend in a row, to reach $18.6M. It's now the second most-watched movie of 2021 there, with two million tickets sold, only behind the French-language Kaamelott – Premier volet. Russia likewise crossed over $18M after three weeks, despite a record-breaking opening for Venom: Let There Be Carnage ($13.8M) this weekend.
Here are the Dune box office totals in the top-performing markets (as of October 3):
France $18.6M
Russia: $18.1M
Germany: $13.4M
Spain: $6.9M
Italy: $6.7M
The Netherlands: $3.7M
Taiwan: $3.7M
Ukraine: $3.1M
Denmark: $3.0M
Sweden: $2.6M
Hong Kong: $2.6M
Within three weeks the movie will be released in 47 additional territories, including the United States and China on October 22.
Update (October 4): Report revised to reflect actual box office figures, following the weekend, bringing the total international gross up to $103.9M (+$3.6M above earlier estimate).
Sources: Deadline via Nancy Tartaglione (October 3, 2021), Box Office Mojo (October 4, 2021), and Luiz Fernando Twitter account (October 3, 2021).