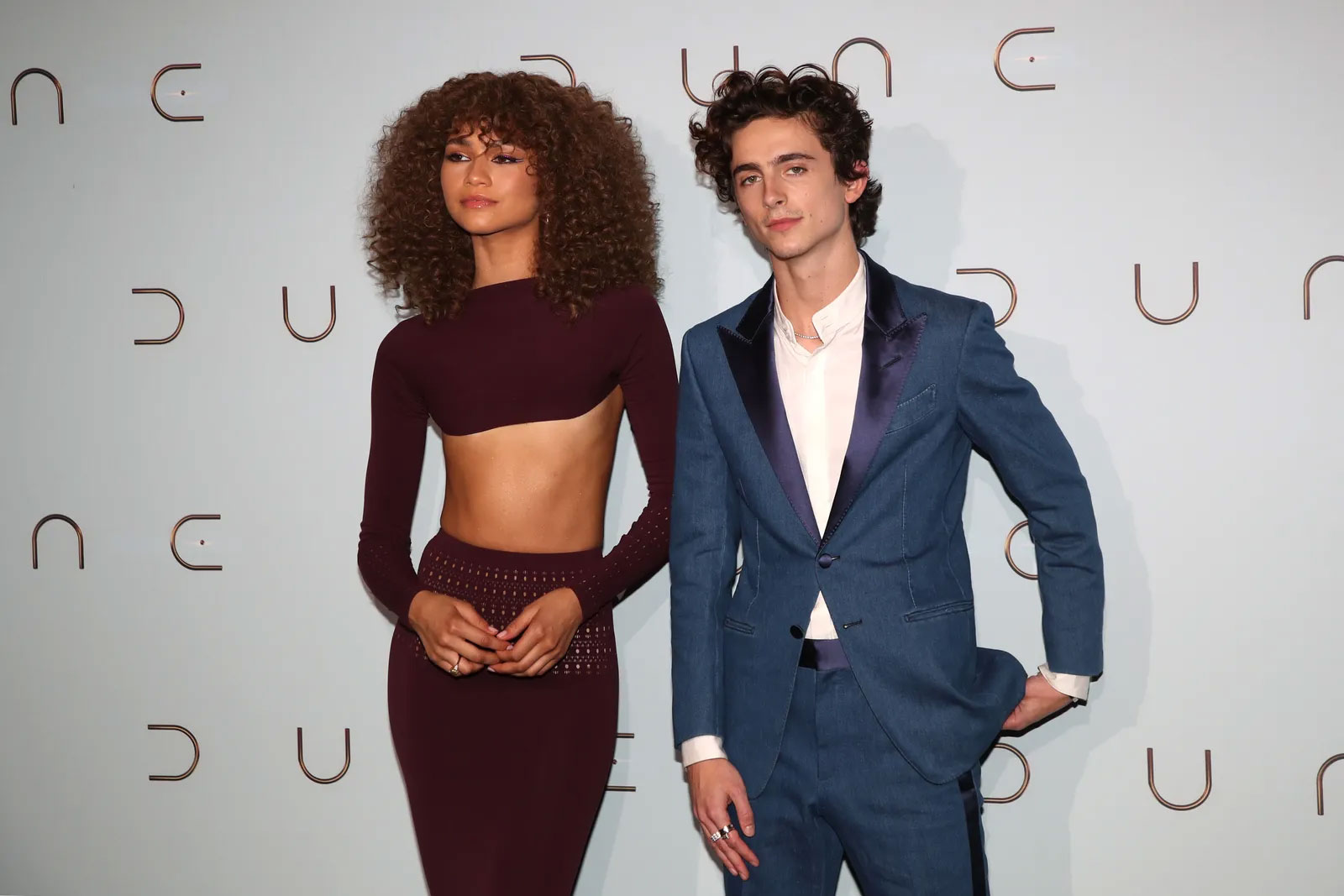 Although Zendaya herself has talked about playing a small part in Dune: Part One, that certainly hasn't kept her out of the spotlight as the press tour began at Venice Film Festival. The Emmy Award-winning actress—who also stars in the upcoming Spider-Man: No Way Home and second season of Euphoria—regularly appeared front and center with the movie's lead, Timothée Chalamet. Speaking to British Vogue, as part of this month's cover story, Zendaya revealed her ambition to get involved in the project from the beginning.
Zendaya first learned about production on Dune, before they were actively casting for the role of Chani. An opportunity to work with both Villeneuve and Chalamet, was one of the motivations for her to resolutely pursue the part.
Before they were even looking at people, I heard about it. And I was like, "I really want to get in the room." They weren't looking in my direction. And I was like, "Hey, I'm here!"

Zendaya, speaking to Vogue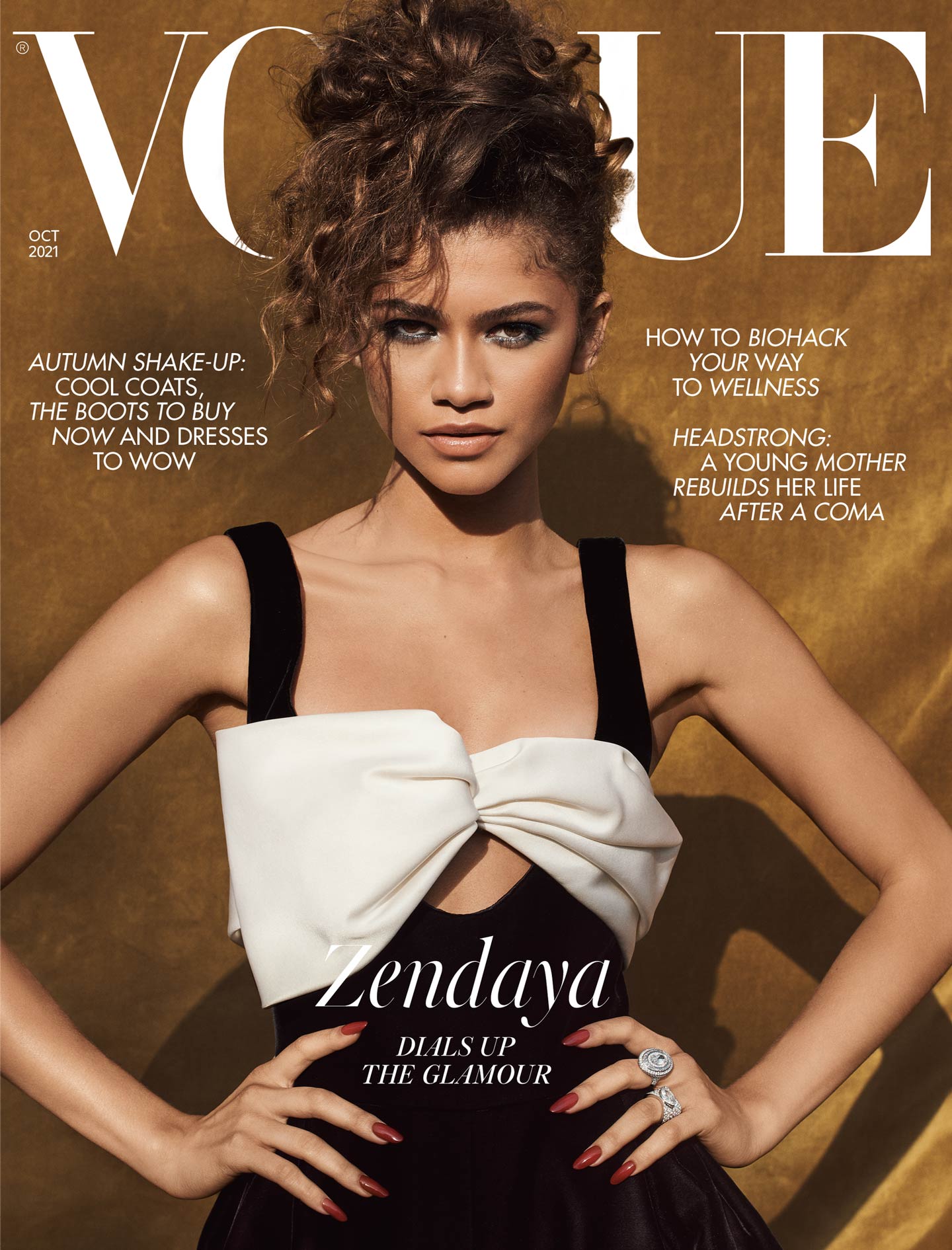 The actress left a great impression during her audition, fully convincing the director of her suitability to play the Fremen warrior.
I remember meeting Chani for the very first time when Zendaya made me believe that she has been raised on an alien planet, in the deep desert, in the roughest environment. We all know Zendaya is a brilliant actress but I was particularly amazed by the high precision of her acting skills, her intelligence, her graceful patience and her great generosity. She's one of the most professional artists I've ever worked with.

Denis Villeneuve
This isn't the first time we've heard this high praise from Villeneuve. In another recent interview he also talked about how excited he is to return to film Dune: Part two, where Zendaya will play a major role.
This sentiment was shared by Chalamet, who was present at the chemistry reading and recalled how he was "sincerely blown away" by her performance. The co-stars, who are both in their mid-twenties, have talked about how they became friends on set. This comes across from their rapport during interviews, like following clip (1.5 minutes) from Associated Press:
Chalamet briefly talked about their experience filming together:
We got in a nice, beautiful rhythm, where we were able to snap into focus on scenes but we had so much fun, too.
Apparently their dance parties, during down time, featured the actor playing "2000s dance songs like Soulja Boy" on his boom box. Zendaya looks back fondly at that short period together on set:
I was the only other person closer to his age on the cast. So [Timothée] was like, "Awesome, someone who understands my jokes!"

He's obviously a very talented actor, but just a wonderful person and a good friend to have. Especially in this industry, it's nice to have other people who are going through it too and that you can talk to.

Zendaya
They've stayed in touch after shooting completed and sometimes meet up "when she's in New York or he's in LA."
The rest of the interview—where Zendaya goes into more detail about her other projects, as well as perspectives on challenges we're facing in the world today—is available on British Vogue's website. The full October 2021 issue is out on newsstands from today (September 10).
Source: British Vogue via Marisa Meltzer (September 6, 2021)