For the first time in over 130 years, a new Padishah Emperor will be crowned and take his place as ruler of the known universe. The prelude to Dune continues in Dune: House Atreides #10, coming out on September 22, 2021. This 12-part comic book series, from BOOM! Studios, is adapting the eponymous novel by Brian Herbert and Kevin J. Anderson—a tale of destiny and political machinations during the generation before events of Frank Herbert's original series and the new movie. The artistic team includes Dev Pramanik (artist) and Alex Guimarães (colorist).
If you're just discovering this comic series and haven't read the book that its based on, we recommend you start from the beginning. Check out the preview of Dune: House Atreides #1. The preview pages from these later issues reveal key story developments.
This issues main cover, by Evan Cagle, highlights Shaddam Corrino IV as he rises to power amidst the festive decor of Kaitain. In the variant cover, Julian Totino Tedesco artistically portrays Duke Leto. The young noble, who has grown up on a calm and quiet world, takes in the remarkable sights of the bustling Imperial capital.
Within Castle Caladan, Duke Leto—new ruler of House Atreides, following the untimely death of his father—prepares for travel to Kaitain. There he will attend the coronation of Emperor Shaddam Corrino IV, his distant cousin, as well as make his own debut in the Imperial court. He hopes to use this as an opportunity to petition for the pardon of House Vernius, so that Rhombur and Kailea can live without fear of being fugitives.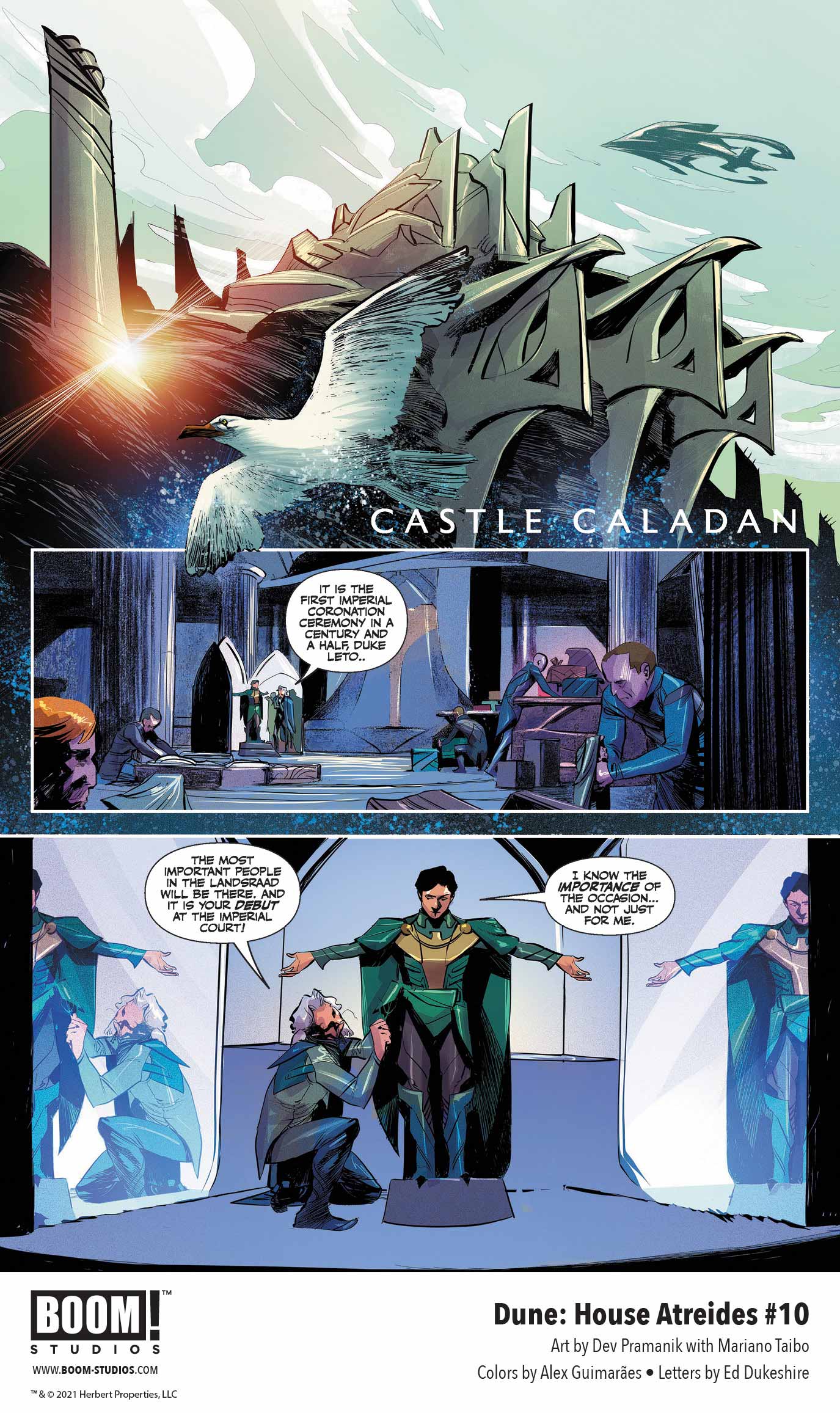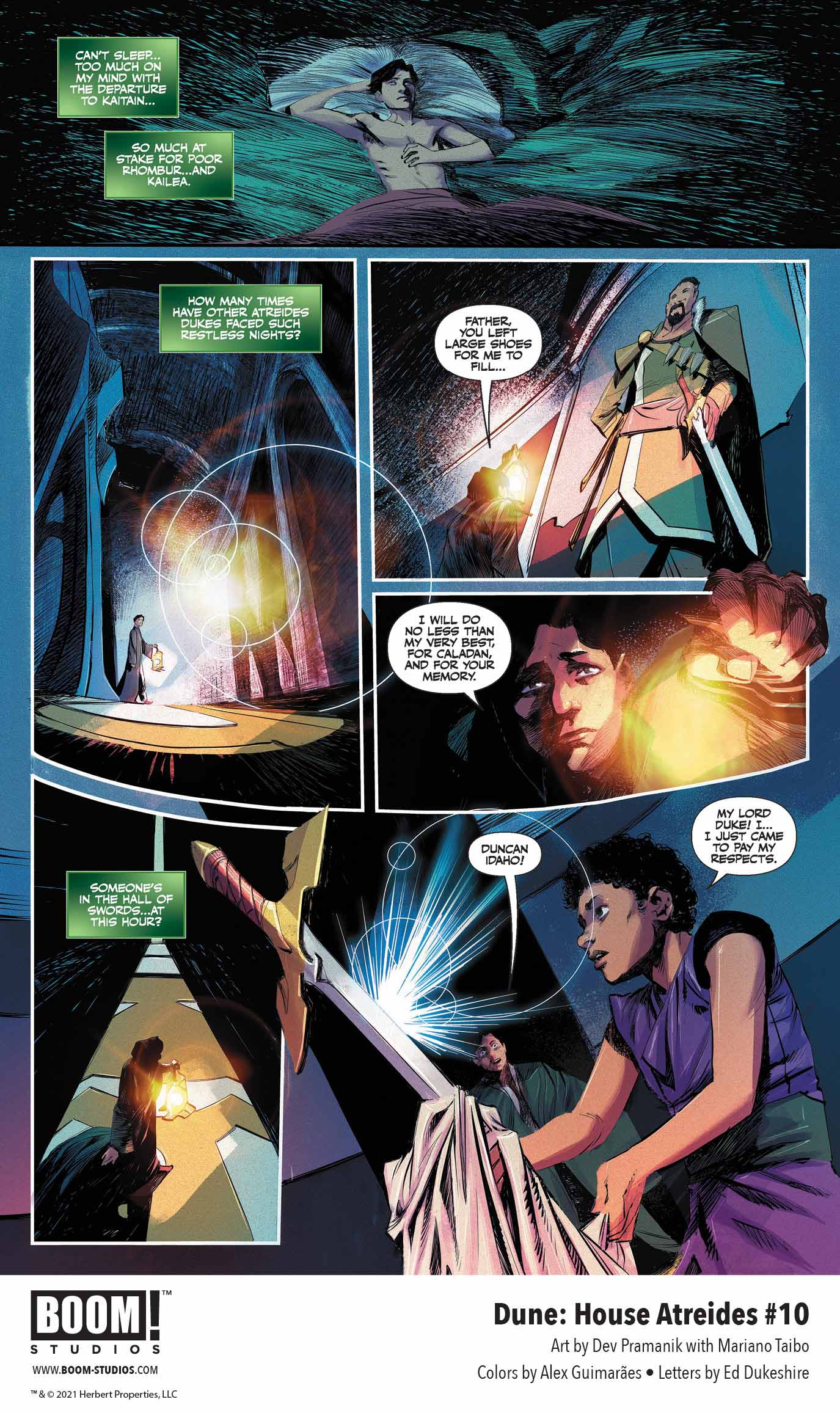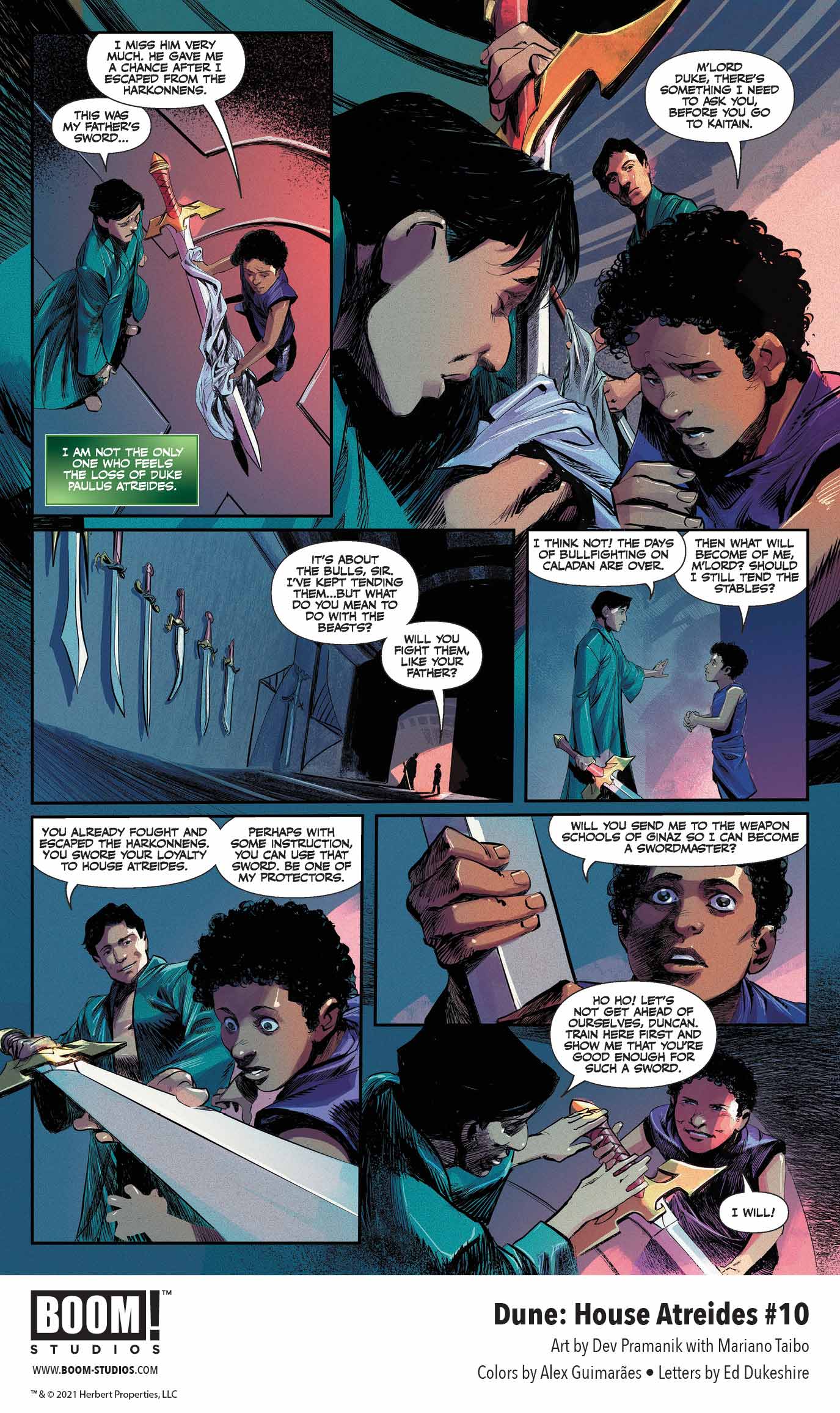 Meanwhile on Giedi Prime, Baron Harkonnen, Piter, and Rabban prepare to execute a plot that could take their long-time rivals out of the picture. The upcoming journey aboard the Guild heigliner will be anything but peaceful…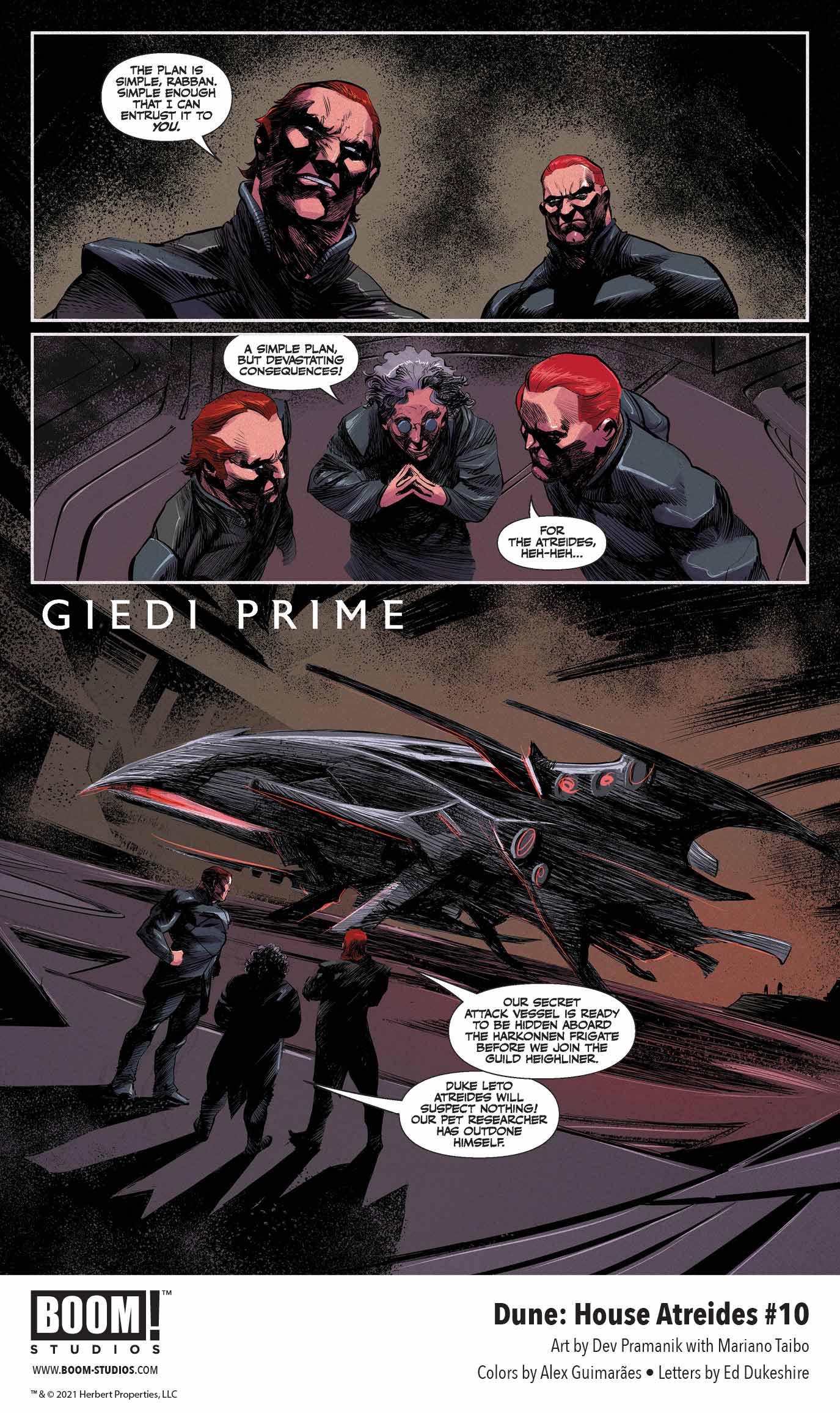 Here's the official synopsis for Dune: House Atreides #10:
* Leto, the newly crowned Duke of House Atreides, finally unearths the plot behind his father's untimely death, and suddenly must prepare to stand trial for a terrible crime he did not commit.

* And even as Baron Harkonnen's evil plan appears to be working, another coup is underway as Shaddam begins his own coronation as supreme ruler.
The tenth issue is available for pre-order on Amazon, comiXology, and other digital stores. Digital comics are automatically delivered to the Kindle or comiXology app on your phone, tablet, or Kindle e-reader, on release day, so that you can can start reading instantly.
Print copies will be available via local comic book shops (use comicshoplocator.com to find the one nearest you) or can be ordered directly from the BOOM! Studios webstore.
Source: BOOM! Studios