Video game developer Funcom, known for Conan Exiles and Secret World Legends, announced that they are partnering with Nukklear—creators behind the remake of Destroy All Humans, as well as Everspace 2—to help develop their upcoming "Dune survival game".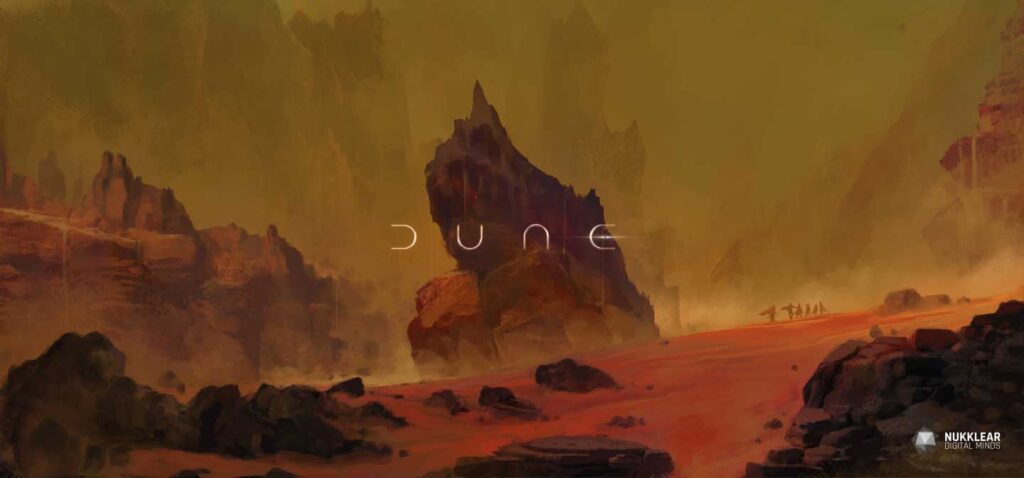 Dune Open-world Survival Game Confirmed
It was first revealed in early 2019 that Funcom had entered a licensing agreement, with Legendary Entertainment and the Herbert estate, to create video games set in the universe of Frank Herbert's Dune. Work was set commence in their Oslo studio later that year. Since then, there's been a sole teaser image and a few job postings, however it was emphasized that release is still a few years away.
This week's news indicates development may be gathering steam, especially now that Denis Villeneuve's first movie has premiered to critical success and Dune: Part Two is confirmed for 2023. On their project page for the video game, German studio Nukklear describes their role as co-developer will be in "helping to realize the expanded scope of this ambitious AAA project."
Funcom CEO Rui Casias had this to say about their new partnership:
As the Dune open-world survival game is the most ambitious project we've ever undertaken at Funcom, having skilled and reliable partners is an absolute must. With Nukklear we have just that. We've benefited particularly from their expertise in vehicular based gameplay, but I know them as highly skilled and creative game developers in general.
What Can Gamers Expect From Funcom's Take on Dune?
As mentioned, this new Dune interactive property is being described as an open-world survival game, that will have similarities to Funcom's Conan Exiles. So, what could players look forward to see in this new sandbox set in the Dune universe?
Obviously, there will be survival elements (such as hunting, gathering, weather conditions, etc…) and it will involve freedom to explore in an open setting. We may also see things like a character creation suite, PVE/PVP battles, base building, faction selection, and crafting, all of which have made an appearance in Conan Exiles.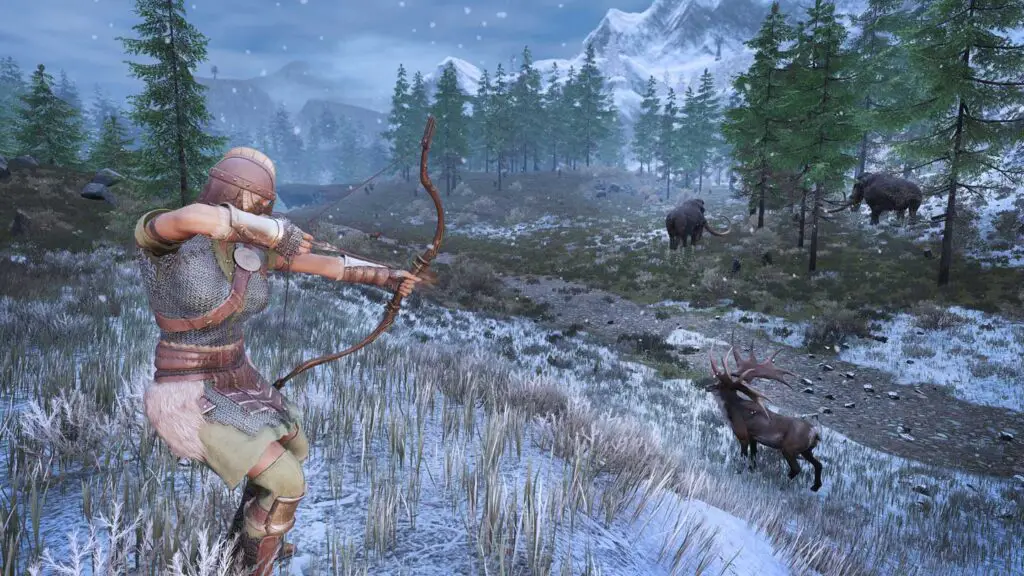 One of the differentiators will be the world(s) that players will interact with. Based on the concept art we've seen, Arrakis is a given; but what would it be like for gamers to explore Caladan, or Salusa Secundus on top of that? Conan Exiles features a map with multiple environments, so it's possible that the Dune video game will have something to that effect.
Perhaps even space travel, as the above quote states that Nukklear is particularly skilled in vehicular based gameplay. Now, that may be in reference to the planet-based vehicles on Arrakis such as the Atreides Ornithopter, or the spice harvesters. Still, one can hope that space travel will be a feature in the game. (Worth noting again that Nukklear helped develop Everspace 2, a spaceship combat game).
When Will the Dune Video Game Be Released?
Speculation aside, there is currently no official release window for this interactive digital property, although a recently leaked list of release dates had it dated for 2023. The authenticity of that information remains unverified and, even if accurate, it may simply be a placeholder. Still, I wonder if Funcom and Nukklear's goal is indeed to release the Dune video game alongside (or close) to the next installment of Denis Villenueve's movie adaptation?
As further news surfaces and when the game does come out, you can be sure that Dune News Net will provide in-depth coverage.
Sources: GamesBeat via Jason McMaster (December 2, 2021), Nukklear projects page (December 2, 2021), Funcom press release (February 26, 2019)