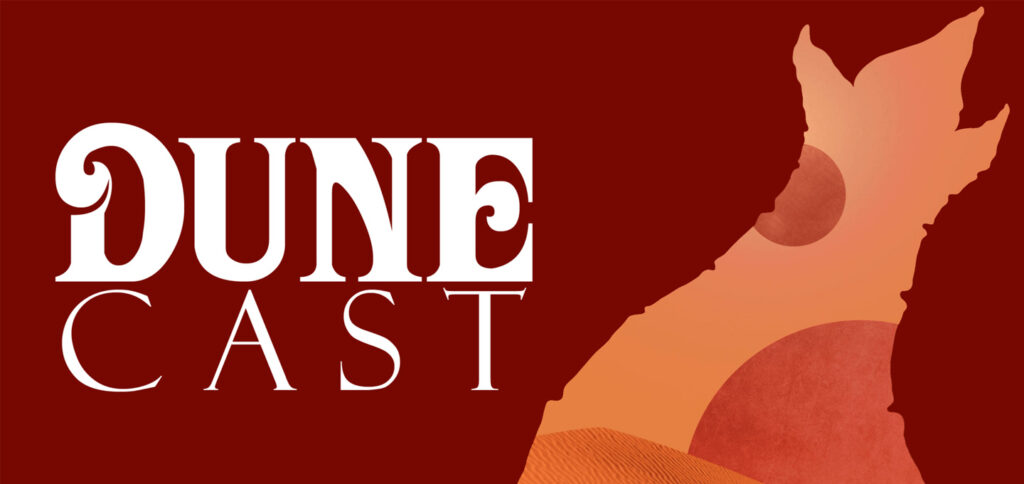 If you're reading the Dune series and looking for insightful book discussions to listen to, DuneCast has you covered. The podcast has recently completed a five-year journey through the six novels of Frank Herbert's classic Dune saga, with their release of episode #6.2 Chapterhouse: Dune—examining the final book of the original series. These in-depth analyses are great companions for when you're discovering or rereading the books. Scroll down to start listening.
The long-running podcast's hosts had the following to say about their impressive milestone:
It's been such an amazing experience to cover the brilliant and multi-layered novels of Frank Herbert's Dune saga, and we hope that we have helped engage our listeners, have a little fun, and maybe even add to the existing body of analysis and literary criticism of these novels. That said, when one door closes, another opens. We are so excited to move beyond the books to cover the expanded Dune-iverse of Brian Herbert and Kevin J Anderson, as well as the associated comics, toys, screen productions, and other ephemera (and apocrypha) that surround the Dune franchise. We're just getting started.

Joe Tavano and Rod Johnson
We recommend to enjoy listening to each episode below, after you've finished reading that respective book. Note that some episodes are split into two podcasts.
Episode 1: Dune (1965)
It all starts with Frank Herbert's Dune, bestselling, and widely regarded as the greatest, science fiction novel—of which the first half has been adapted to screen in Denis Villeneuve's 2021 movie. In this inaugural episode from June 4, 2016, DuneCast hosts Joe and Rod dive into an insightful article, thought-provoking analysis, general reactions, as well as some fan speculation.
Episode 2: Dune Messiah (1969)
Considered by many readers to be the epilogue of Dune, Dune Messiah explores what really happens after the "good guy" wins. It's the shortest of Frank Herbert's books, though possibly most important in terms of what it means for the greater saga—escaping the norms for a road less traveled and a story more creative.
Episode 3: Children of Dune (1969)
Children of Dune is a monumental work of science fiction—so much so that the discussion had to be split into two podcasts, both over two hours! Joe and Rod examine plot, themes, motives, and writing mechanics that went into this brilliant novel. They arrive at an interesting conclusion regarding Frank Herbert and his vision for the saga's future, and finally discuss Leto II and the book's improbable, unimaginable ending.
Episode 4: God Emperor of Dune (1981)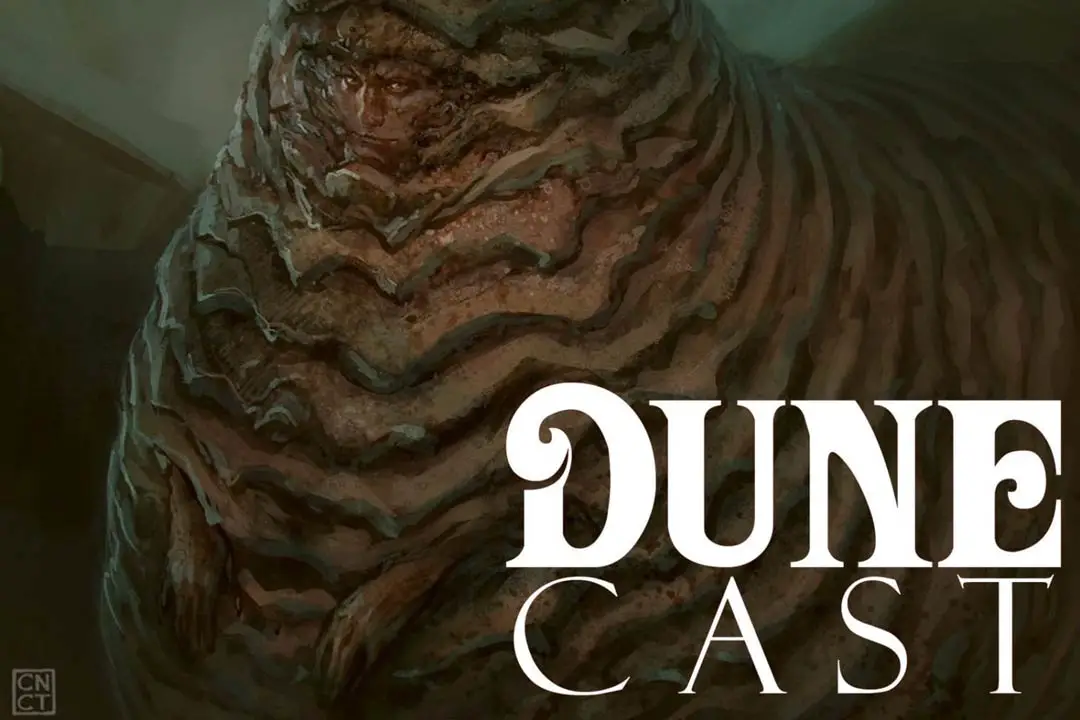 After a break, DuneCast continues their in-depth book discussions with the staggering fourth book in the Dune Saga, God Emperor of Dune. With a story set 3,500 years beyond the events of the previous book, this may very well be one of the strangest, singularly genius works of speculative fiction. The hosts also discuss some of the early news pertaining to upcoming Dune movie(s) and implications of the franchise coming back to life, in a way we've never seen before!
Episode 5: Heretics of Dune (1984)
DuneCast returns for a truly comprehensive breakdown of Heretics of Dune, but first there's some Dune movie news to discuss, including the casting of Timothée Chalamet as Paul Atreides. Frank Herbert's fifth novel in the series contains so much to unpack, that the second part of this episode clocks in at four hours! What makes this book so complex, and so unique? Why do Joe and Rod feel that it's the most underrated entry in the saga?
Episode 6: Chapterhouse: Dune (1985)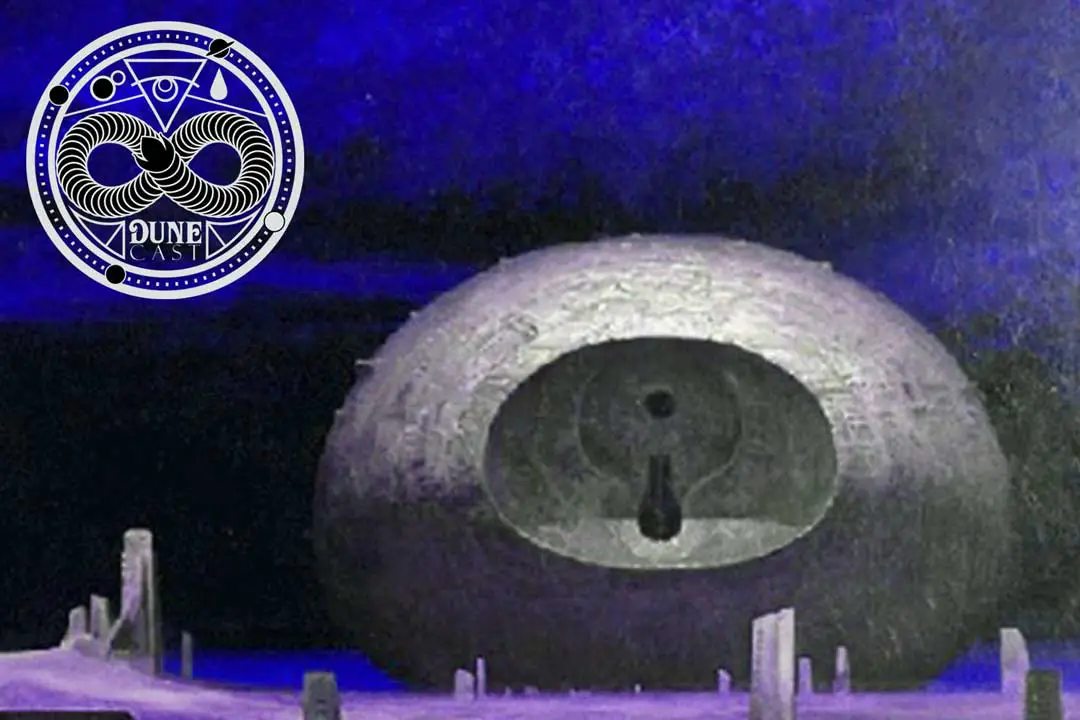 Finally, the podcast arrives at Frank Herbert's last novel (the author passed away the following year) and untimely end of this unparalleled saga. This book discussion explores the revelations and truths of this fascinating, yet controversial novel. From a look back at the reception of Chapterhouse: Dune in its time, to theories on the book's mysteries, the hosts take us through a deep dissection of the plot, events, and characters, including Marty and Daniel.
About the DuneCast Podcast
DuneCast is hosted by Joe Tavano and Rod Johnson, science fiction enthusiasts and experienced podcasters, and is part of the RetroZap Podcast Network. For over five years this podcast series has been exploring Frank Herbert's Dune saga—including the classic novels, movie, mini-series, documentaries, games—as well as the continuations (books and comics) by Brian Herbert and Kevin J. Anderson and now the 2021 movie directed by Denis Villenueve. You can find additional episodes and more information about this podcast at DuneCast.com.