The tale of Gurney Halleck's quest for revenge against the Harkonnens—following the fall of House Atreides—continues on June 8, 2022 in Dune: The Waters of Kanly #2. BOOM! Studios has released preview pages for the next issue in this four-part comic book mini-series, taking place after the dramatic events of 2021's Oscar Award-winning Dune movie.
For this second issue, Christian Ward's (main) and Junggeun Yoon's (variant) covers portray Glossu "Beast" Rabban. The ruthless Harkonnen has been reinstated as governor of Arrakis and keeps its populace in check through constant bloodshed. Meanwhile Raúl Allén's cover art offers a stylistic interpretation of Halleck's state of mind; a man who has lost everything.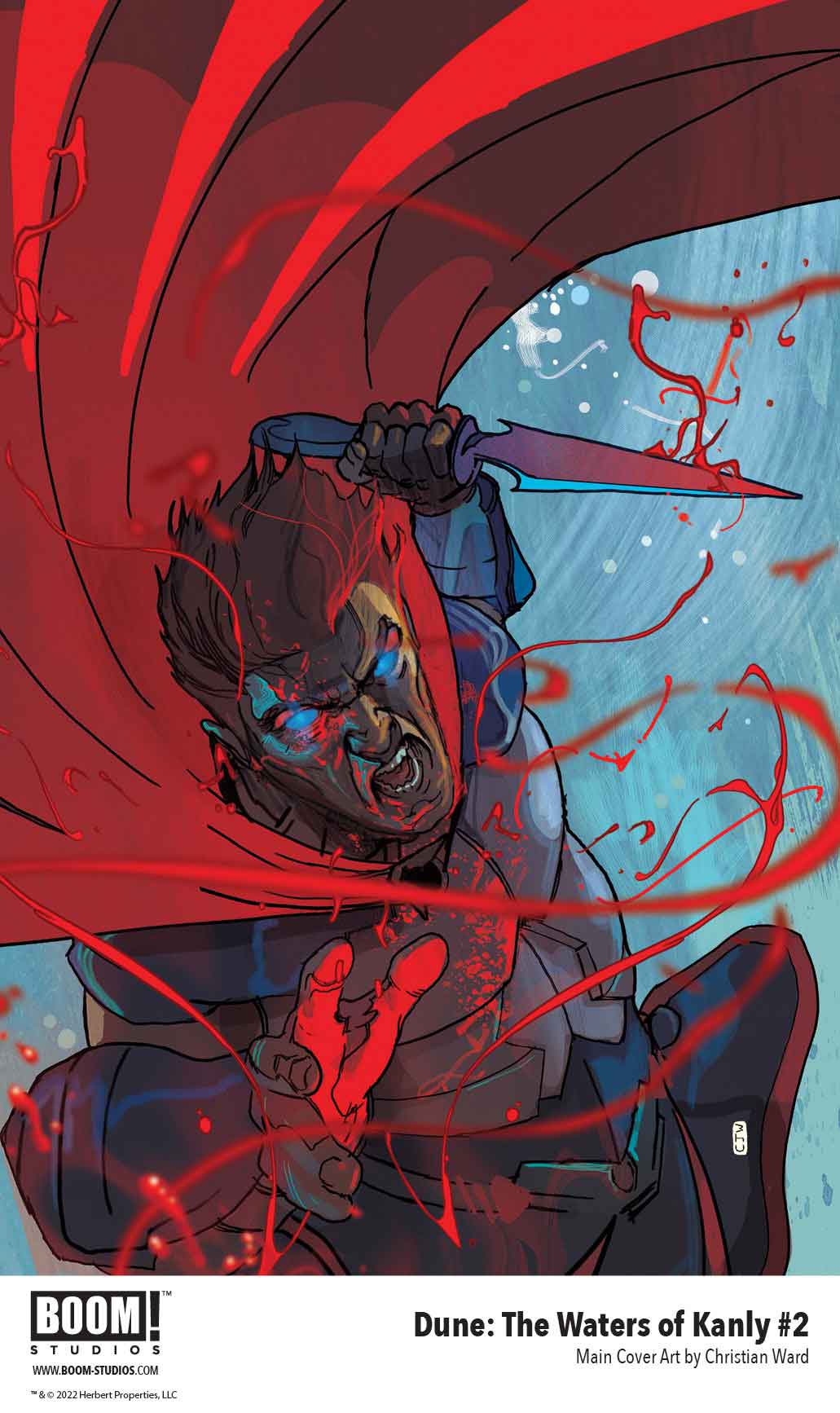 In the year following the aftermath of their defeat at Arrakeen—as depicted in the first look at Dune: The Waters of Kanly #1—Gurney Halleck and other Atreides survivors have found sanctuary and renewed purpose amongst Staban Tuek's smugglers. However, no faction on Arrakis remains unscathed by the brutality of the Harkonnens…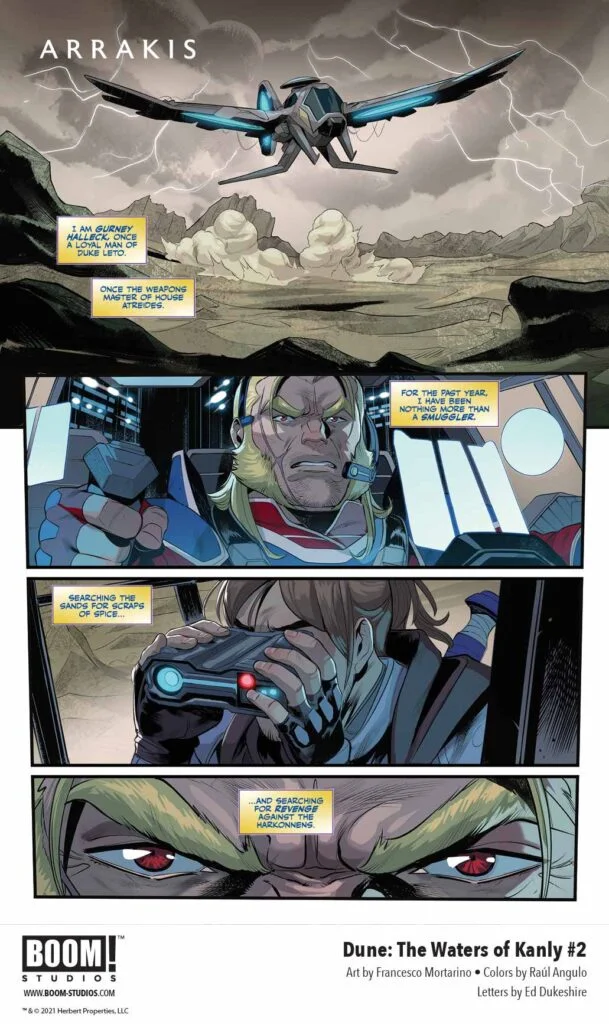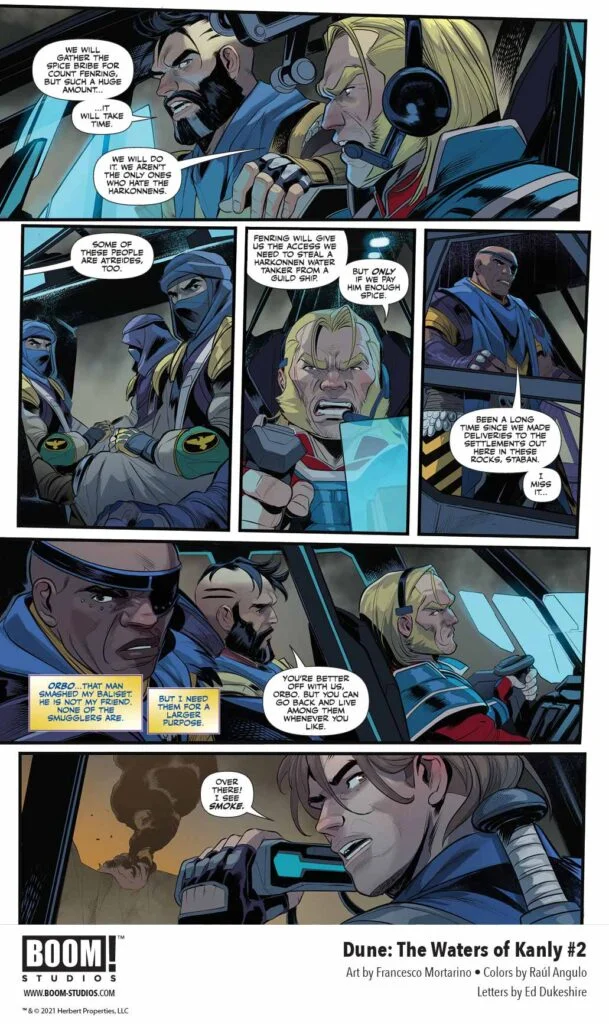 The official synopsis of Dune: The Waters of Kanly #2 reads as follows:
House Atreides is all but shattered, forcing Gurney Halleck to lead the survivors in a desperate mission to steal resources vital to their plans for revenge.

His plan puts them on a collision course with not only the brutal soldiers of House Harkonnen, but the all-powerful Spacing Guild itself!
This comic book mini-series is illustrated by Francesco Mortarino and colored by Raúl Angulo, with lettering by Ed Dukeshire. Scripts are written by Brian Herbert and Kevin J. Anderson, based on their short story of the same name.
Digital copies of Dune: The Waters of Kanly #2 are now available for pre-order in digital stores. Amazon digital comic purchases are automatically delivered, on release date, to the Kindle or ComiXology app on your device.
Print copies will also be available at local comic book shops (use comicshoplocator.com to find the one nearest you) starting from June 8, 2022.
The original prose version of The Waters of Kanly will also be included in the Sands of Dune anthology. That collection of short stories, also featuring featuring a brand-new Dune novella, will be released on June 28, 2022.