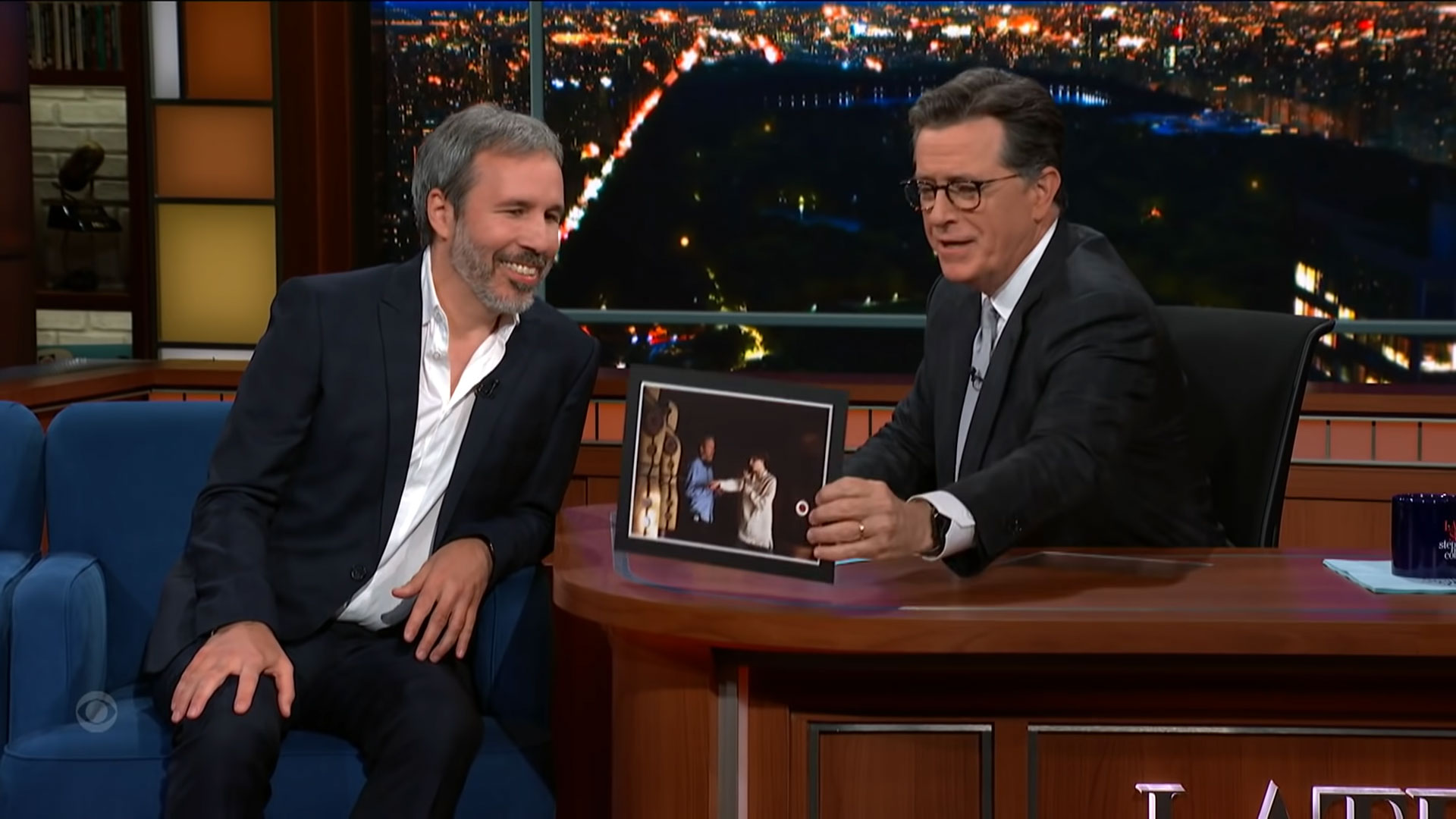 Dune's director has confirmed how to pronounce his last name correctly. For all those in the United States, unless you're Stephen Colbert, you've likely been saying it wrong. This came out of Denis Villeneuve's appearance on the late show of October 7th, part of his press tour accompanying the U.S. premiere of his movie at the New York Film Festival.
During this short interview, Denis shared his insights on actor Timothée Chalamet's portrayal of Paul Atreides, his own experiences in reading the original novel by Frank Herbert, and why audiences should see Dune on the big screen. There was also a sneak peak, showing more footage from the Gom Jabbar scene in the new film. 
Villeneuve recalled in the interview that the first time he read the Dune novel was when he was 14 years old. The story left a huge impression on him as a teenager, so it is no wonder that he would go on to direct this most recent movie adaptation. The director also remarked on Paul's journey in the story—including its parallels to the political climate in the 20th century—and the main character's acceptance of a new, and different culture.
To see this young boy being curious about another culture, dreaming about this new world, and dealing with that insane heritage—because also he has family heritage, religious heritage, and political heritage that he has to deal with, all that pressure, and finding solace in another culture… The fact that he finds comfort in another culture, that is really beautiful.

Denis Villeneuve, describing Frank Herbert's Dune
The above comment led into why Timothée Chalamet was the ideal casting choice for Paul Atreides, according to Villeneuve. As stated by Colbert however, Chalamet was perfect because, "he always looks like he just came through puberty." But, on a serious note, the director had this to say about the young actor:
He's brilliant because he has that kind of wisdom, that kind of inner maturity. He's a very intelligent young man.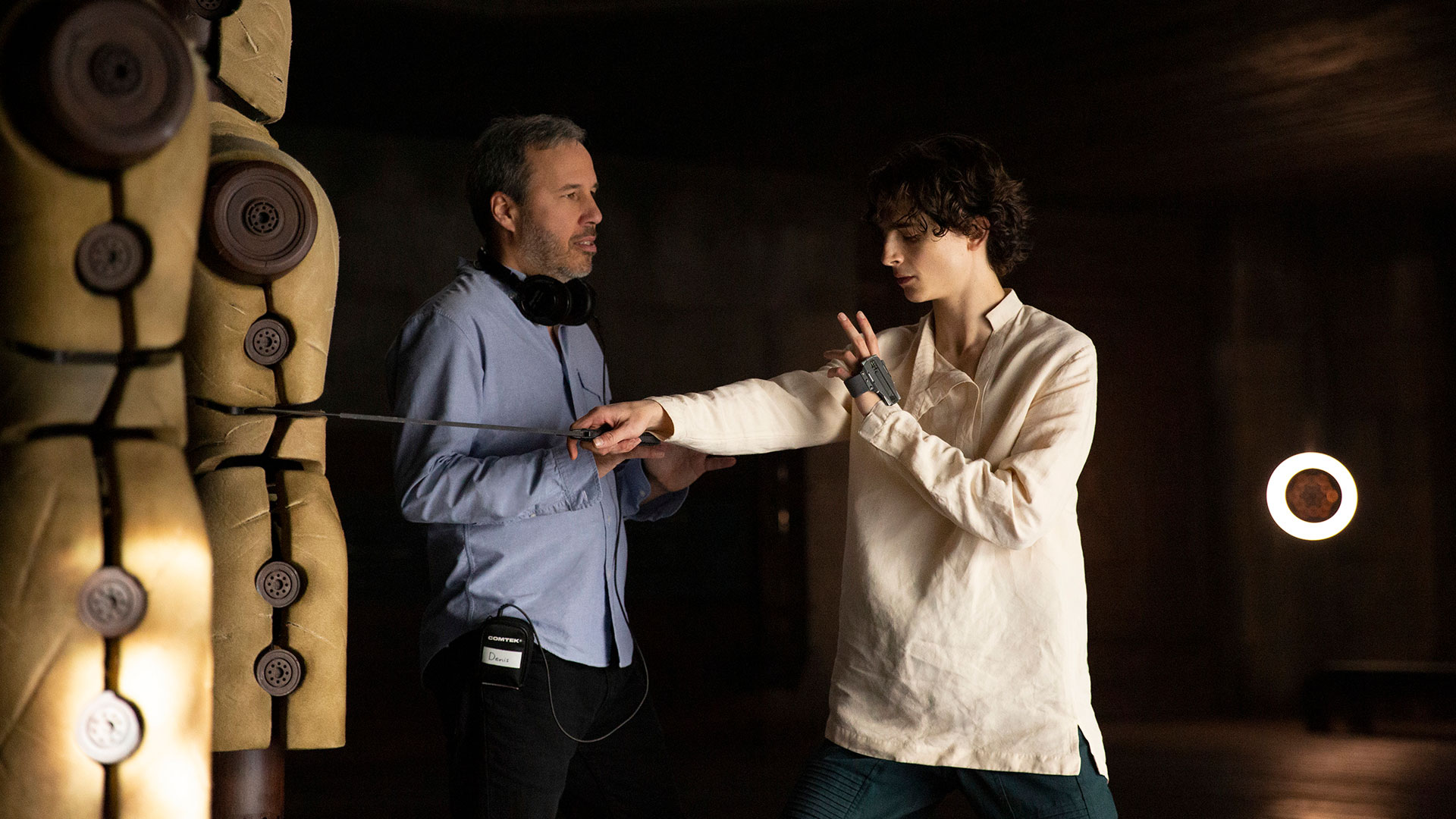 As a final thought, the interview reinforced that Dune is best experienced in theaters. Arrakis is large and extraordinary—like so many other aspects of the Dune universe—as readers of the book and proceeding materials, well know. Denis Villeneuve has captured this richness in a cinematic way, of which he says, "the plan was to do a love letter to the big screen". This was of course before the pandemic hit. Safety is priority but, if you feel comfortable, go out and watch the movie on a big screen (and stream it again later).
To further clue you in on how viewers are enthusiastically reacting to Dune on the big screen, here is a tweet showcasing yet another standing ovation for Denis Villeneuve and the film's composer Hans Zimmer, following the film's U.S. premiere at the 59th New York Film Festival this past week.
Dune: Part One will arrive in the United States on October 22, both in theaters and on HBO Max. For other countries, refer to our full list of the movie's premiere dates.
Source: The Late Show with Stephen Colbert YouTube channel