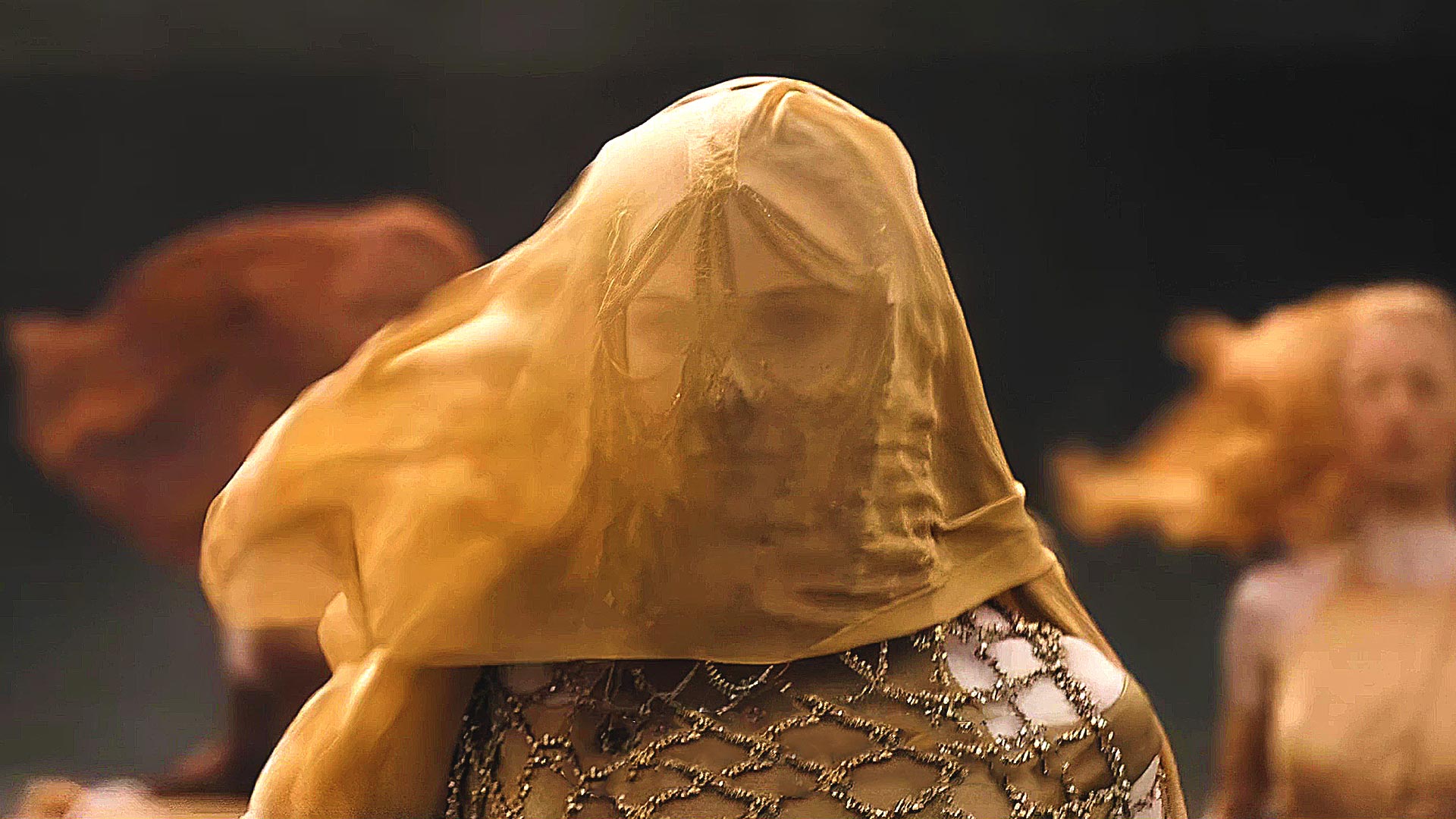 With the release date of Dune: Part One in mainland China confirmed for October 22, marketing has kicked-off in earnest within the world's largest movie market. An exclusive Chinese trailer has been released, containing tons of thrilling new footage. In the interconnected world we live in, it's no surprise this was also all over Western social media within an hour.
Though this 2.5 minute trailer is officially released to the public, note that it is intended for Chinese audiences—where the story of Dune not as widely known. It features multiple previously unreleased scenes, including revealing shots from later in the movie. If you feel that you've seen sufficient footage already, you may prefer to skip to our commentary below. Otherwise, watch here:
Like the Dune official main trailer from July, this new video sets up a concise narrative around the key factions vying for control over the planet of Arrakis. Whereas the former showed off mystical qualities of the Spice, here the economic value of that precious substance—found only here on this desert world—is stated plainly.
It's established that the cruel House Harkonnen has ruled over Dune (the colloquial name for Arrakis) for 80 years and are now being replaced by their ancestral rivals, the noble House Atreides. The latter know that they're walking into a trap, however have a plan to recruit the native Fremen and fight back with "desert power."
As Paul Atreides (Timothée Chalamet) declares his intentions to Stilgar (Javier Bardem), leader of a major Fremen tribe, it's made clear that the indigenous people will play a pivotal role in deciding the future of their homeland. Finally, the trailer reveals tremendous power of the original inhabitants of Arrakis… the gargantuan sandworms, known by the natives Shai-Hulud.
In addition to the trailer, the cast and crew are actively promoting the movie in Chinese media. Here's a clip from one of the virtual press conferences:
October 22 will undoubtedly be a huge day for Dune: Part One, as it premieres in both China and the United States—simultaneously in theaters and streaming on HBO Max for the latter—as well as Canada, India, Turkey, and more. See the full list of confirmed release dates.