Last week, rumors spread like wildfire through the Dune communities, that there would be a big announcement on Tuesday, July 13. Sure enough, at 3 p.m. GMT, a new teaser dropped on Twitter:
It was a short video, but contained fresh footage and promise that the long-awaited second trailer would arrive the following week! The cherry on the top, was the reveal that there would be special IMAX events, in select cities, with 30 minutes of Dune movie content. The screening would culminate with the trailer itself, one day before its online release.
As Dune fans in North America rushed to reserve a free ticket, those in some other countries were left in confusion. Their location was listed on the official website, however there was no link to where they could RSVP.
Here in the U.K. the sole screening was in London, however it was only available to members of Cineworld's top Unlimited plan, which at over £250 ($345) a year is outside even my Dune budget. Luckily I was able to obtain a ticket from the wonderful people at Warner Bros. U.K. publicity department, so train tickets and time off work were booked!
On Wednesday afternoon I traveled down to London, arriving with plenty of time to spare and went straight to check out the Cineworld cinema. Located in Leicester Square, heart of London's cinema area, this venue has strong connections to Dune. Lynch's Dune (1984) had its U.K. premiere in this exact same theater (then called Empire), and Jodorowsky's Dune was shown almost next door at the Vue cinema, as part of the BFI Film Festival in 2013—where I sat next to director Frank Pavich and briefly met Star Wars producer Gary Kurtz.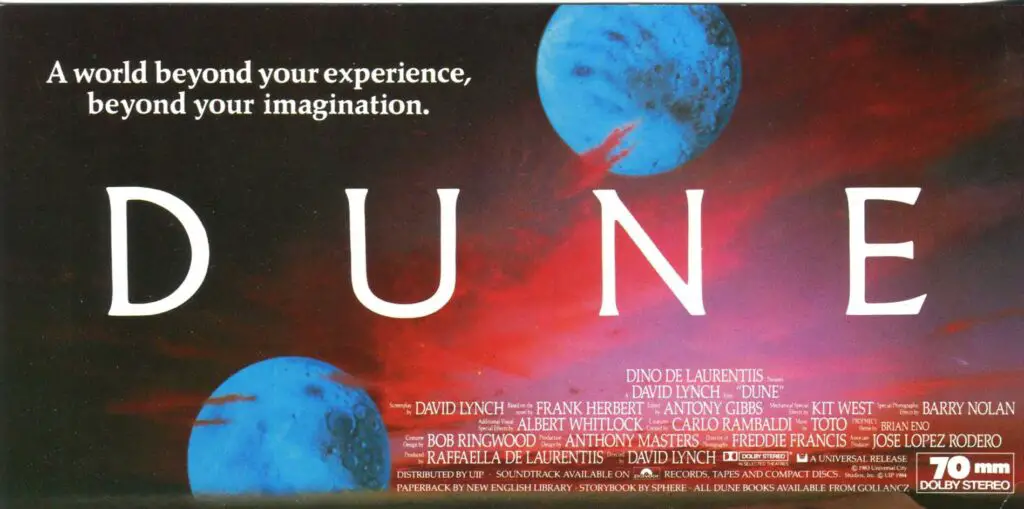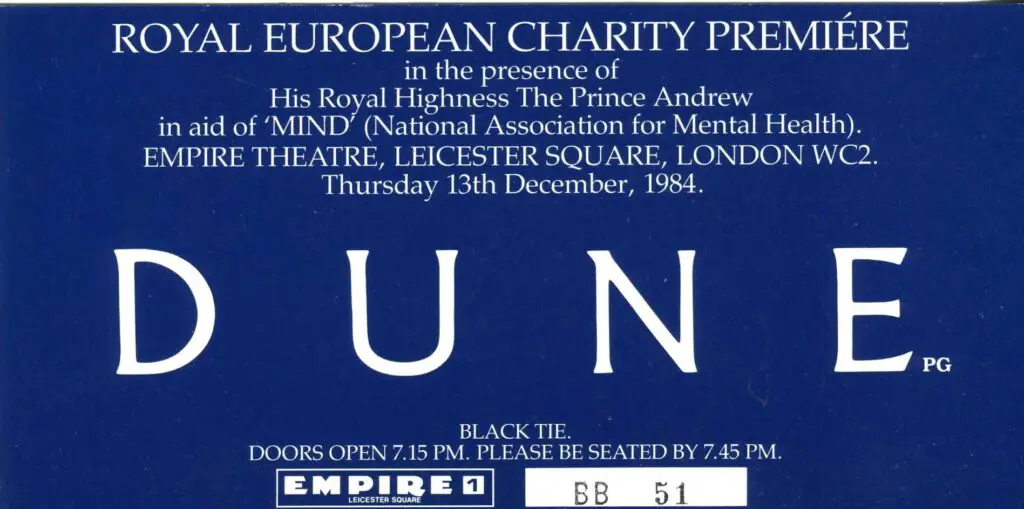 Having posted a few pictures of the venue to Twitter, I spent the next few hours enjoying London in unusually warm weather. I returned around 5:30 p.m. to meet up with a couple of fellow Dune fans. By good luck I had also won a pair of passes to the event, and gave those away on Twitter, with Richard and Rodolfo claiming the Golden Tickets. I knew I was in good company when each arrived wearing a Dune t-shirt.
Due to the London event being assigned seating the line wasn't very long, and we entered around 6 p.m. Everyone was given a small plastic bag and told we'd be instructed when to seal phones away, so we were free to use our phones until just before the start. A nice surprise greeted us as we entered the theater: A Dune poster on each seat back!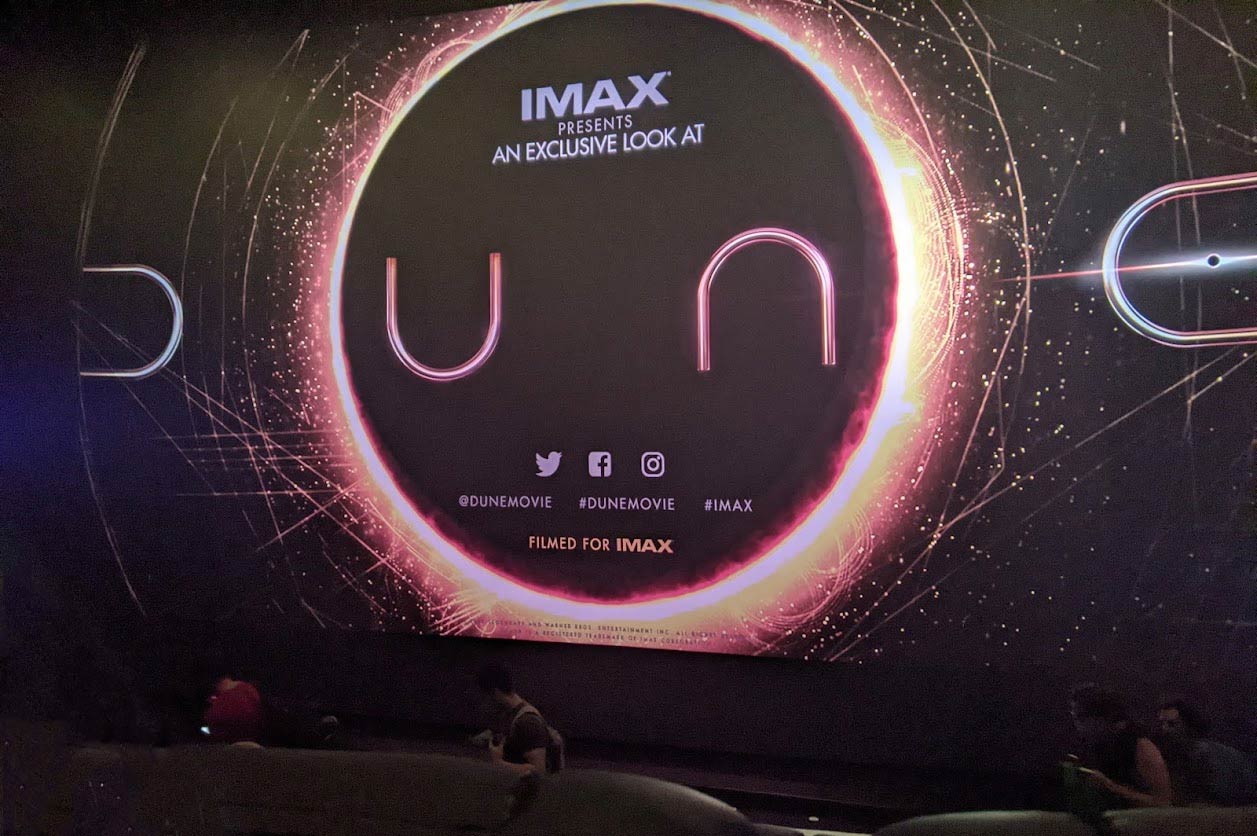 What followed was a whirlwind of sights and sounds. After brief behind the scenes feature (with some overlap from the Colbert interview in 2020), Timothée Chalamet appeared on screen to introduce the first 10 minutes of Dune, shown in its entirety with the studio logos. Then director Denis Villeneuve introduced one of his favorite scenes, the spice harvester inspection and rescue.
Hans Zimmer spoke about the movie's music and, after more behind the scenes footage, we got to see the new trailer, which premiered online the next day. For an in-depth discussion of this event, please listen to the special episode of Dune Talk where I chat with Marcus, Garin and Simon about our experiences.
After the screening a camera crew was on hand to interview anyone who signed a release form, so who knows, you may see me in some promotional material!
I headed back to the train station to start the long trip home, but discussing the event on Twitter and Discord helped pass the time. It was a long day, but worth every second of traveling, and I can't wait to see Dune on an IMAX screen later this year…
The movie will premiere in cinemas across the U.K. on October 21, 2021.