Although many fans may miss the teaser (exclusive to theaters), it appears there will be no shortage of Dune content to keep us all occupied until the full trailer releases online. Empire has revealed three different covers for their Dune-themed October issue, hitting the stands on Thursday, September 3. This is reported to include more exclusive new images and interviews straight from the set of Denis Villeneuve's movie.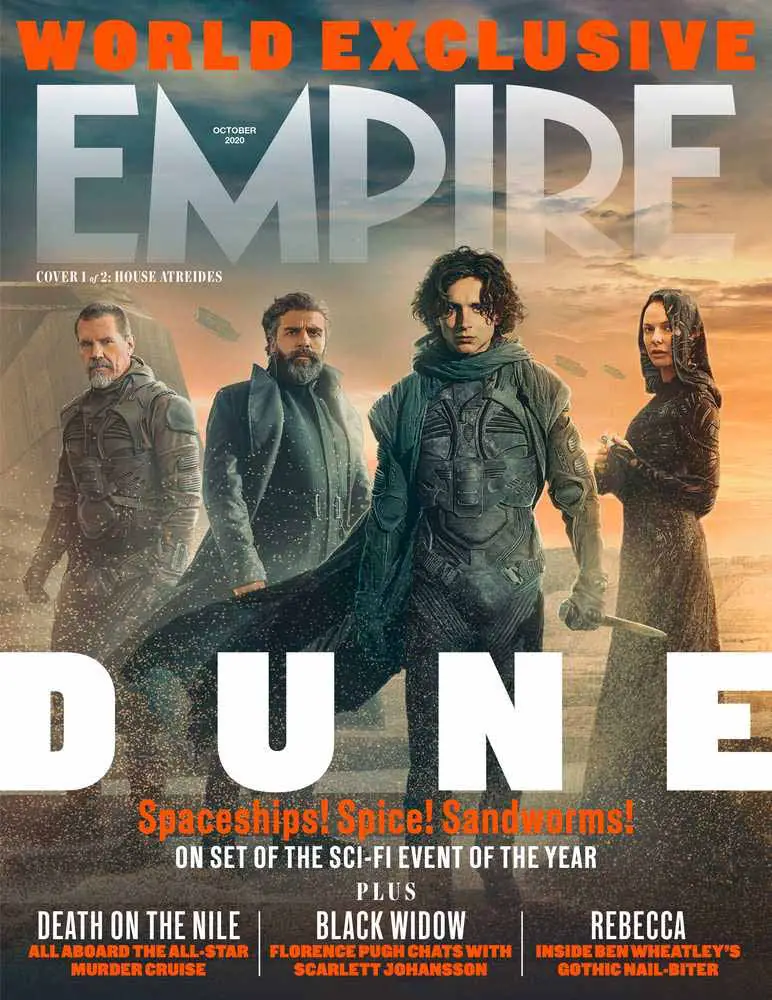 The first cover portrays the noble House Atreides, one of the Great Houses of the Landsraad and newly appointed rulers of the planet Arrakis (also known as Dune). Paul, the young heir, stands in the foreground, already comfortable in the garb and ways of his new home. His parents are Duke Leto, compassionate and courageous ruler, and Lady Jessica, member of the secretive Bene Gesserit order. They are accompanied by their long-time retainer Gurney Halleck, as skilled a musician as he is a fighter.
The second cover features the indigenous Fremen, hardy people who dwell in harsh conditions of the deep desert, represented by Stilgar, head of one of the major tribes, Chani, and Liet Kynes. Their ally Duncan Idaho, dispatched to Arrakis in advance by Duke Leto, is the first member of House Atreides to make contact with the locals, and is deeply impressed.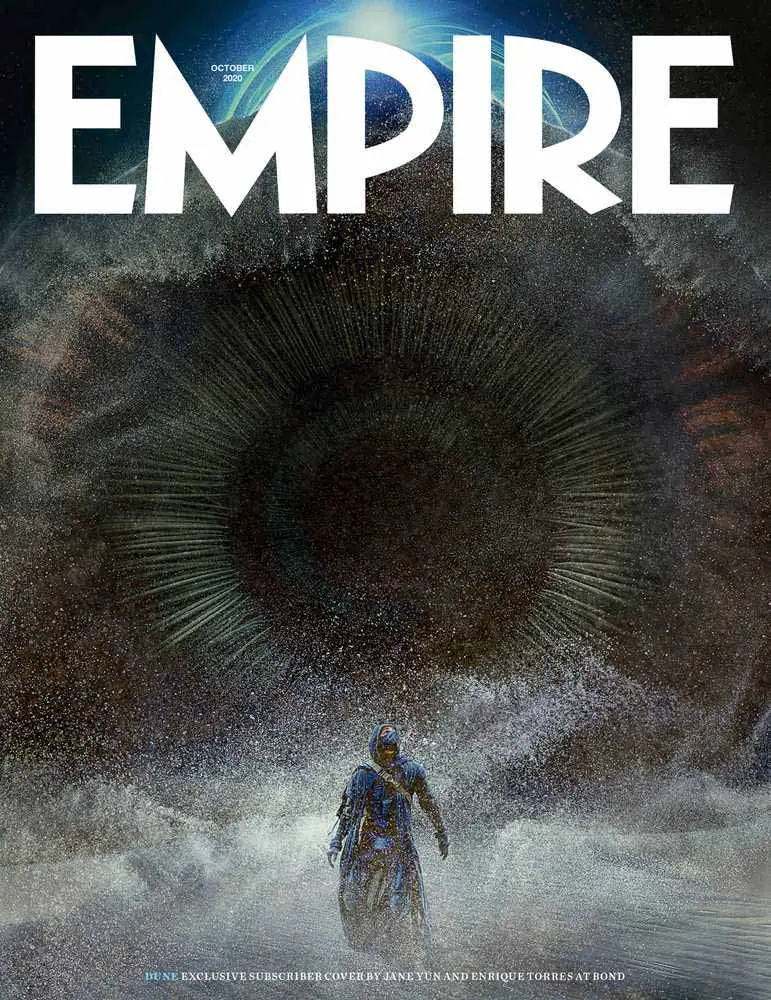 The subscriber-only cover offers a chilling, ethereal view of one of the gargantuan sandworms that roam the sands of Arrakis, capable of devouring even the mobile factories that harvest the spice. In an earlier interview with Empire (Summer 2020), Denis Villeneuve explained how they worked for an year to achieve the perfect look for these ancient creatures. Hopefully that's an indication that we're in for breathtaking experience when the sandworms make their debut on the big screen.
Source: Empire