Building on success of the previous two volumes of their Dune graphic novel adaptation—which have been translated to many languages and sold over 200,000 copies worldwide—Abrams ComicArts has released a first look at its final volume. Titled The Prophet, this hardcover release concludes the story as originally told in Frank Herbert's best-selling Dune novel (1965). The graphic novel will be published around three months after Dune: Part Two's theatrical release, so you won't have to worry if you are trying to avoid spoilers.
Raúl Allén and Patricia Martín return to illustrate the interior pages. Scripts are written by Brian Herbert and Kevin J. Anderson, translating every scene of Frank Herbert's original Dune from prose into comic book format.
Cover artwork is once again done by Bill Sienkiewicz, and this completes the triptych that is formed when the three graphic novel's covers are placed side-by-side to create a single image.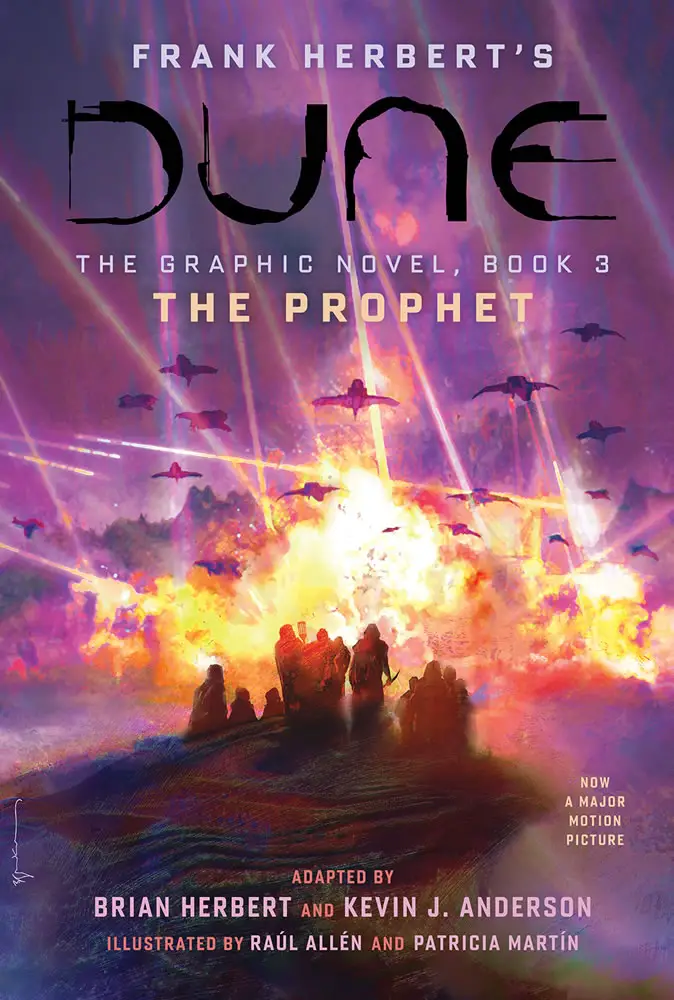 The preview pages reveal Paul's attempt to become a real Fremen, by conquering Shai-Hulud, while Jessica anticipates news of the trial's outcome… and whether her son has survived. This mirrors the scene from Book 1, where Jessica waited for Paul to undergo the Gom Jabbar test.
Jessica's thoughts are interrupted by Harah, who expresses concern for Alia. Other Fremen worry that Paul's sister is a demon, due to her ability to access her "Other Memories."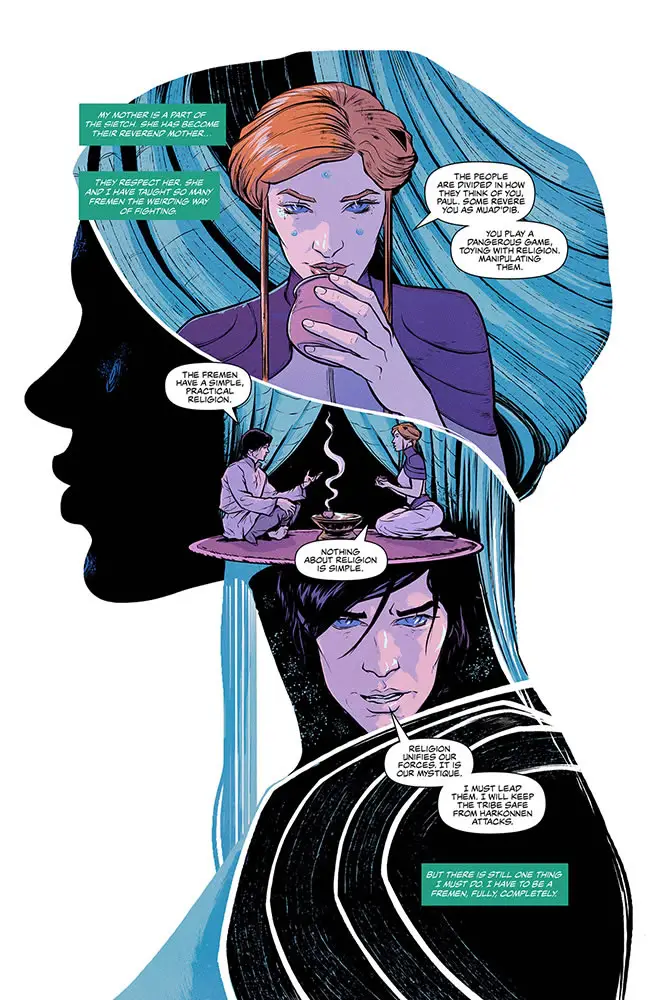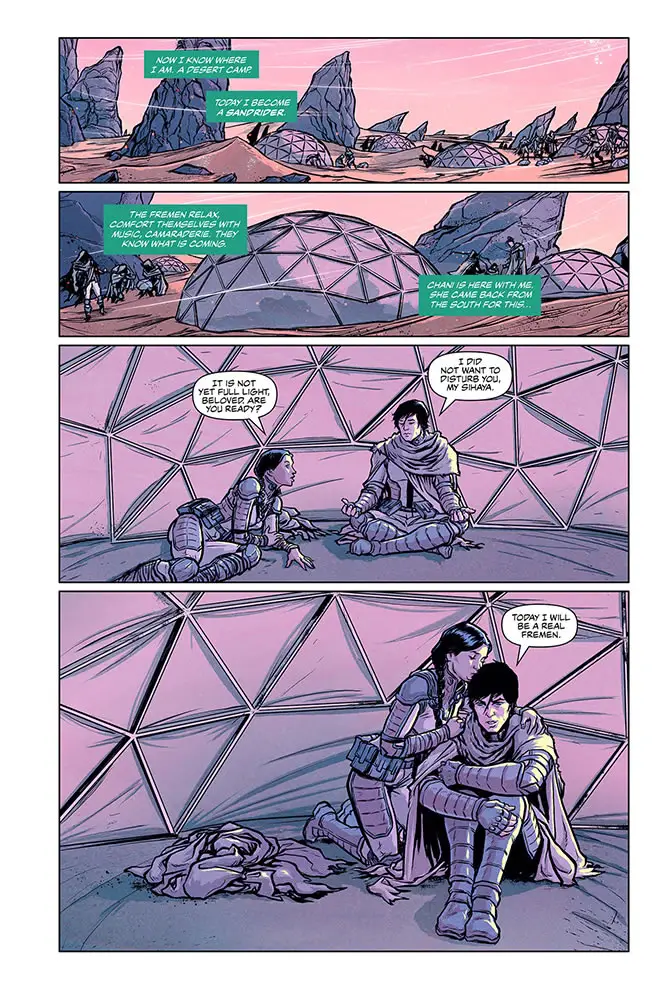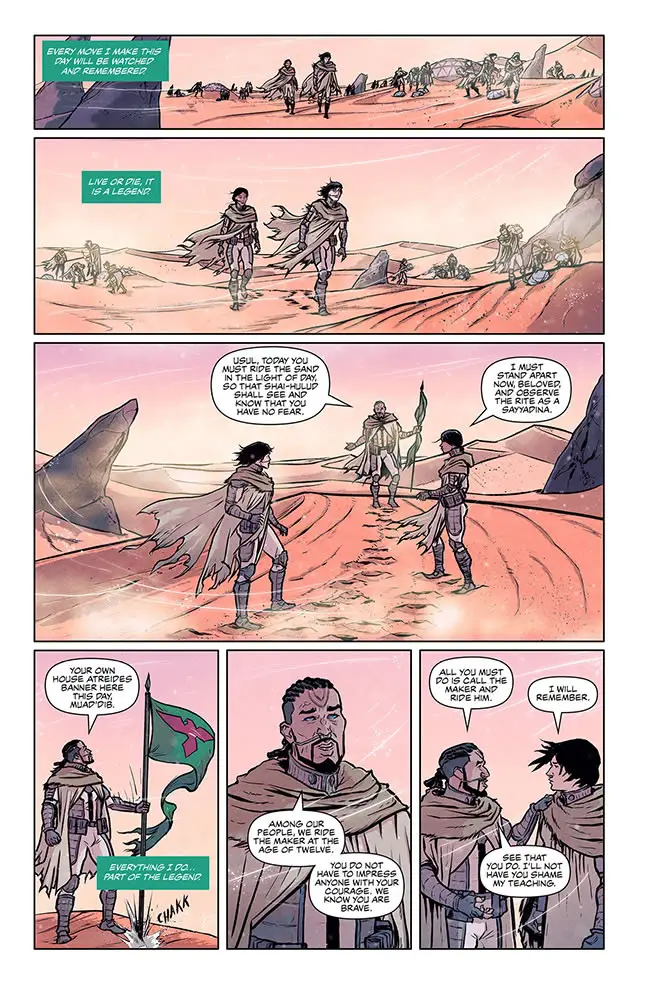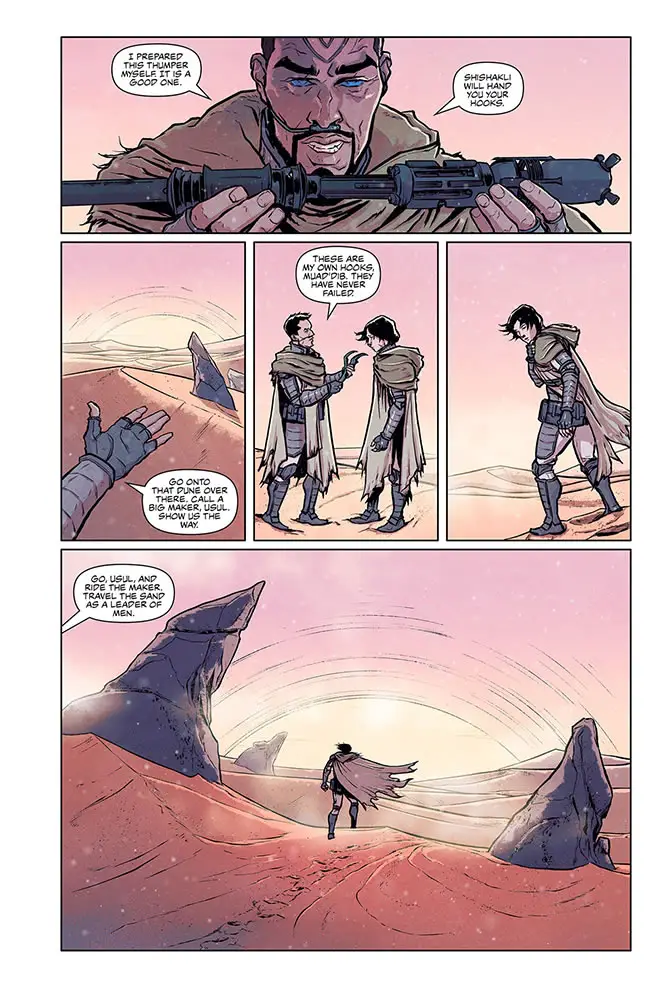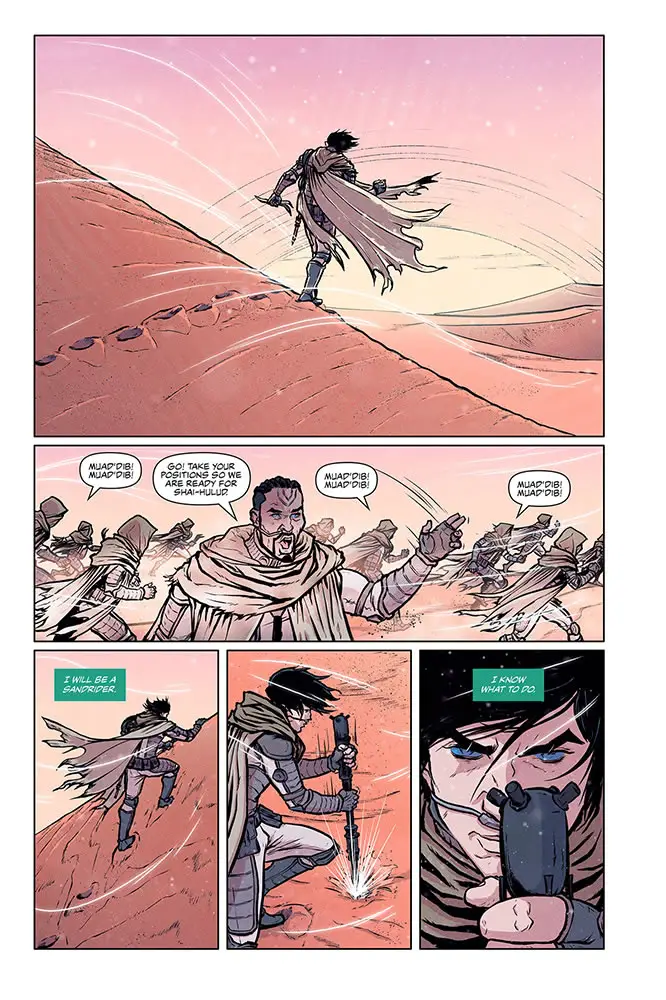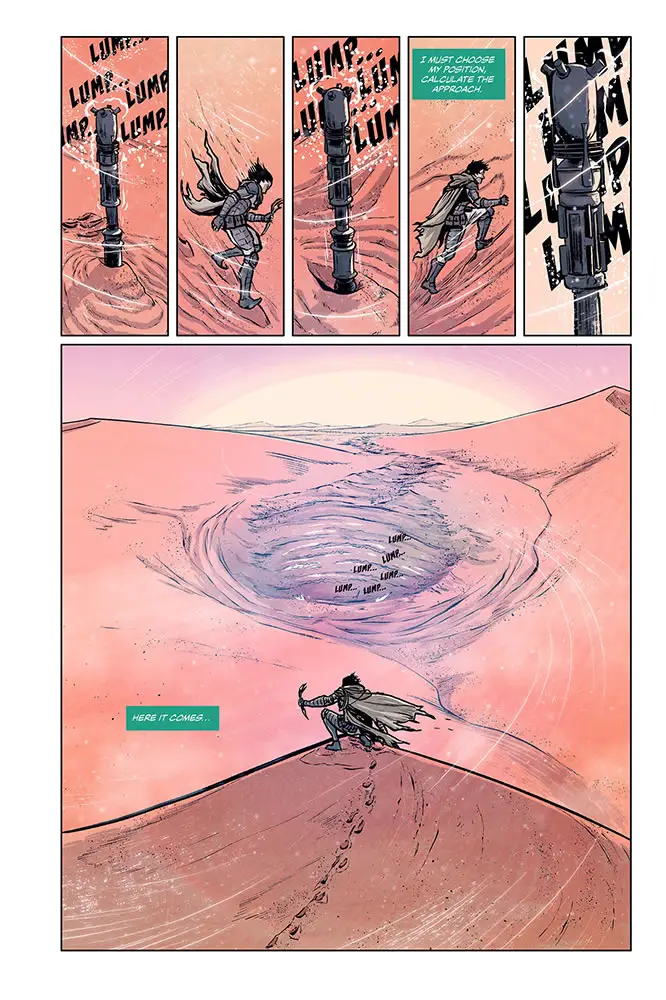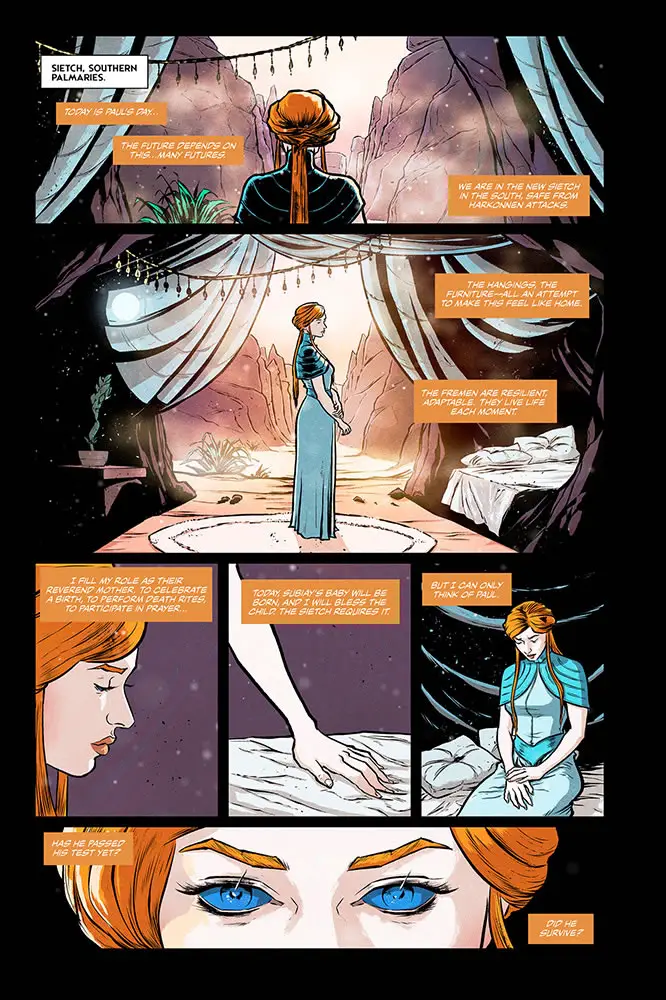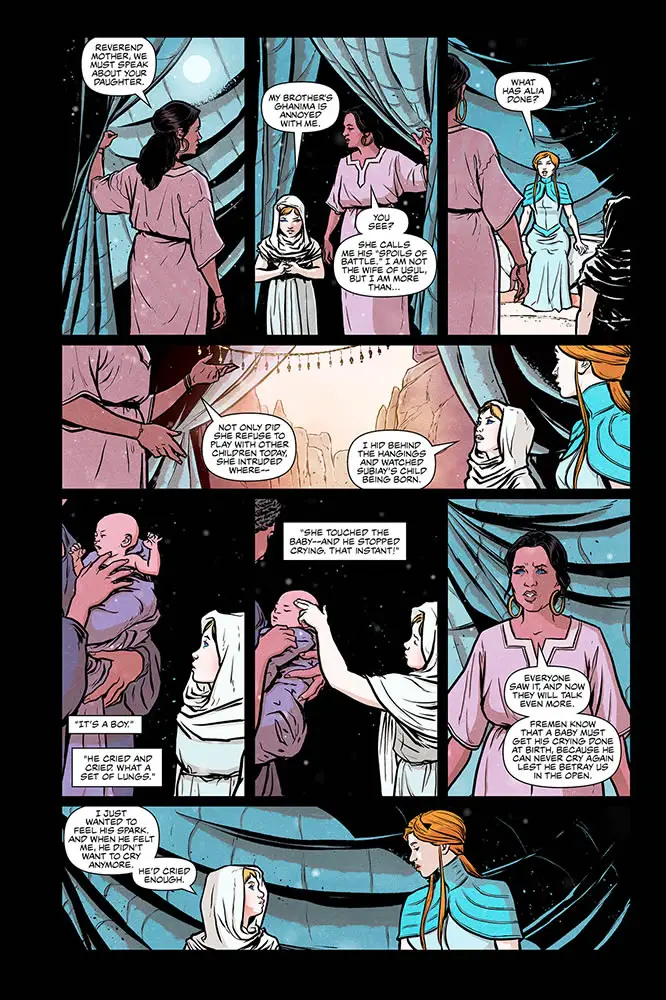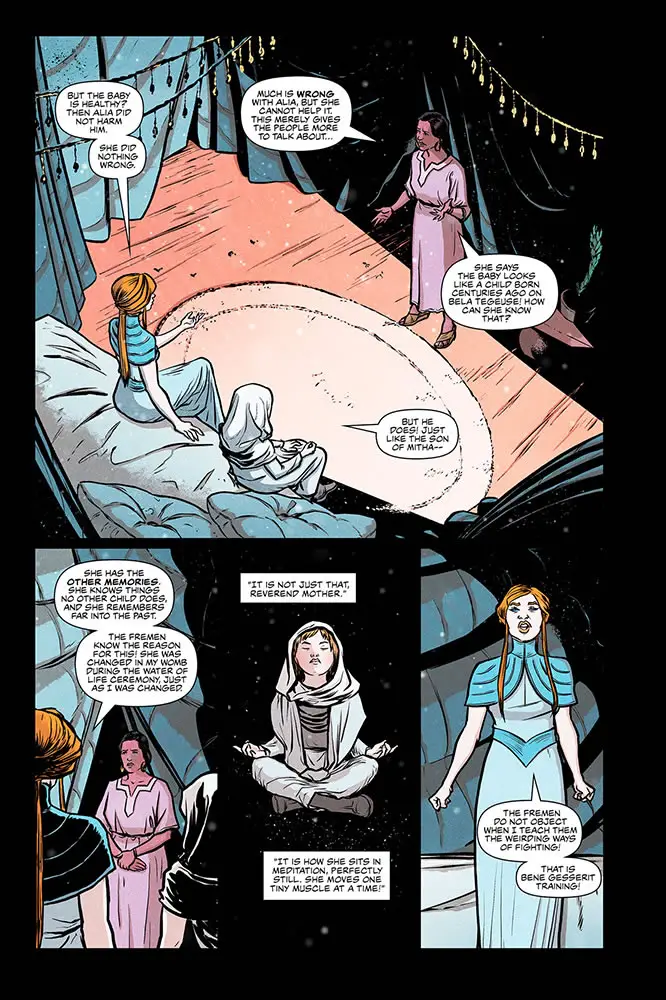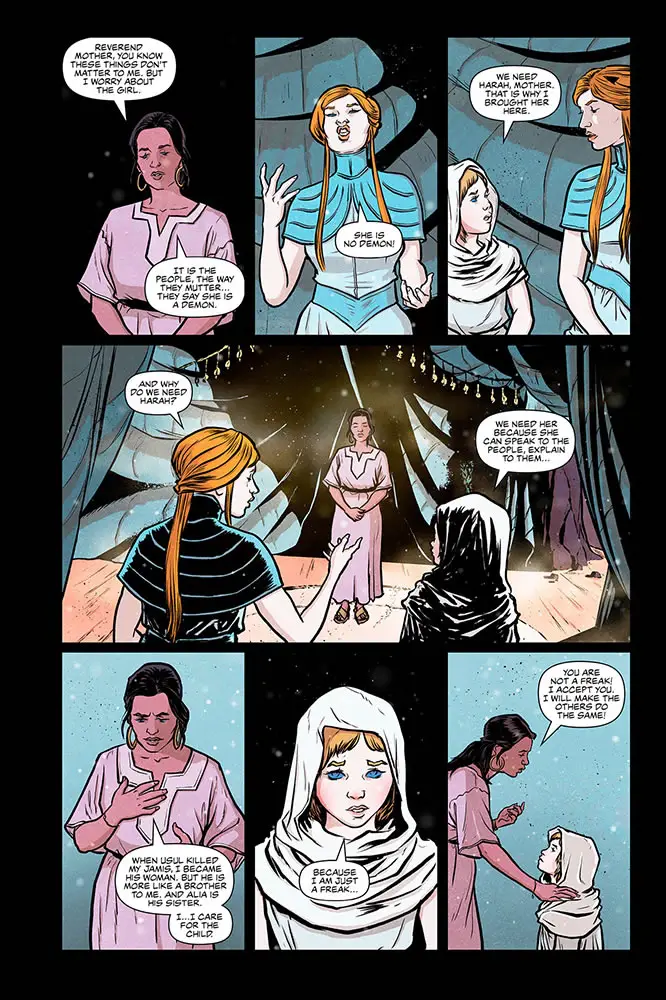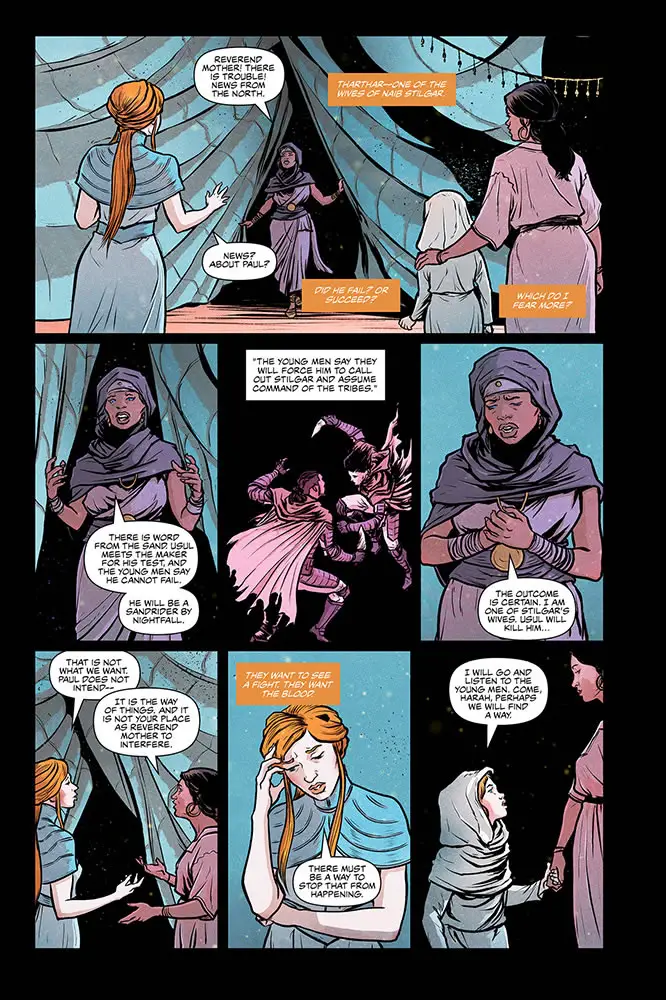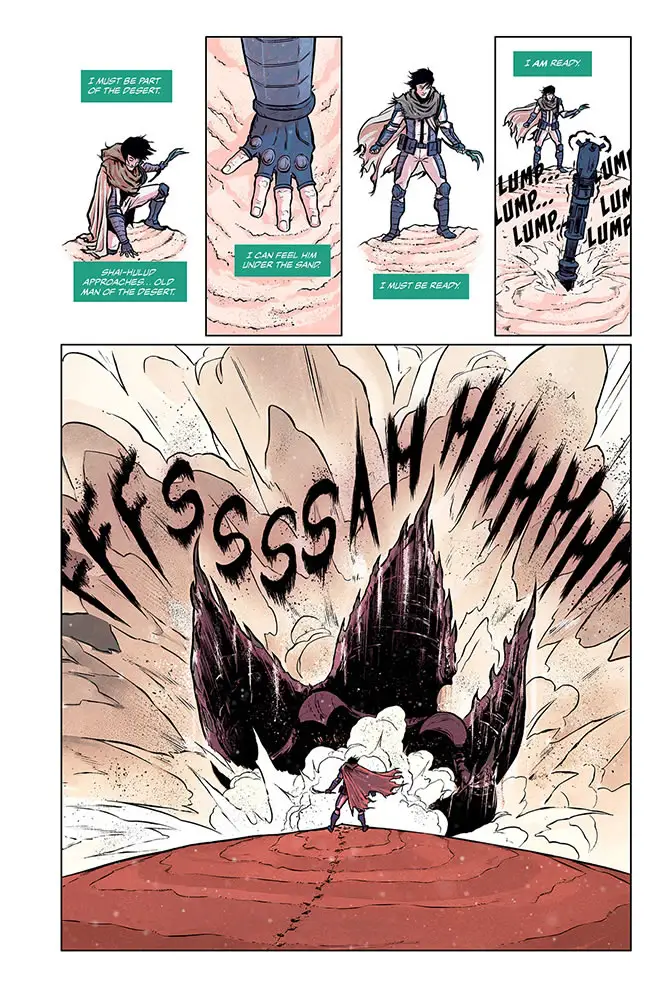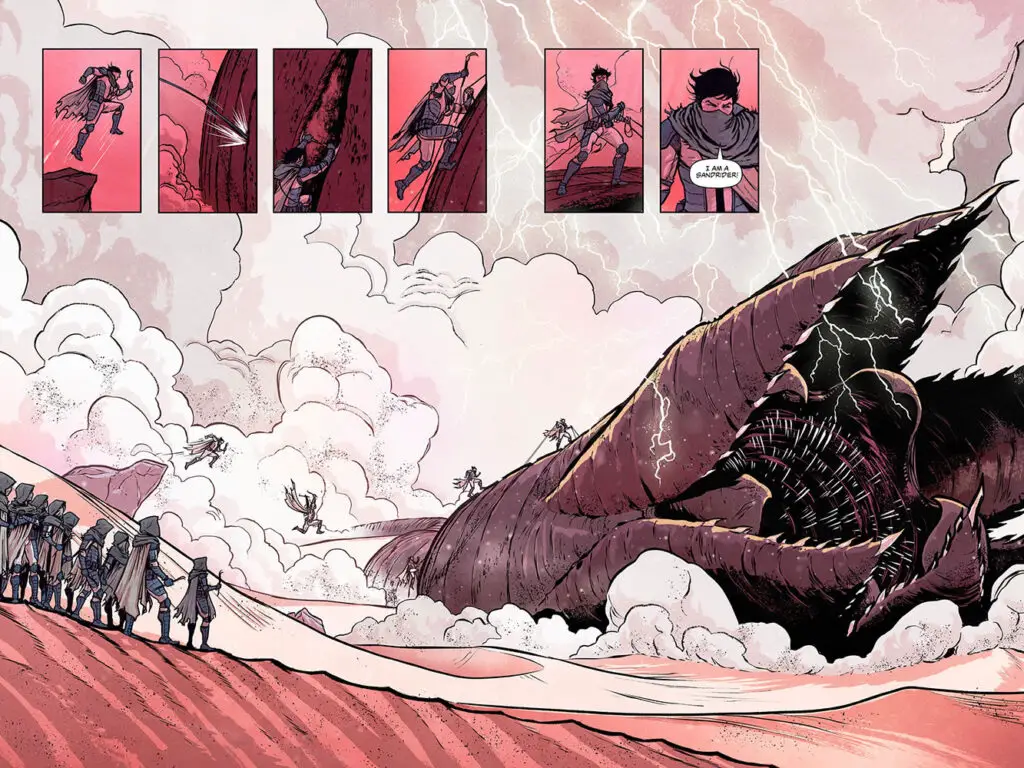 The official synopsis for this graphic novel reads as follows:
The final battle for Arrakis is swiftly approaching. Paul Atriedes has accepted his role as the leader of the Fremen but knows his power over them teeters on the brink—they will either take back their planet or lead a jihad that will consume the entire cosmos. Lady Jessica has become a Reverend Mother and must balance her support of her son with the expectations of the Bene Gesserit Order.

Meanwhile, Baron Harkonnen has continued to groom his cunning nephew, Feyd-Rautha, to rule the desert planet. All their destinies collide in an epic finale that will change Arrakis—and the universe—forever.
Dune: The Graphic Novel, Book 3: The Prophet arrives in stores on June 25, 2024, in both hardcover and eBook formats. A deluxe collector's edition is due in Fall 2024.
If you haven't read the earlier volumes of this adaptation, also check out our written review of Dune: The Graphic Novel, Book 1.