Tonight at The Game Awards 2022, a new teaser trailer premiered for Dune: Awakening, showcasing the vastness of Arrakis and adventures that await explorers there in Funcom's upcoming open world survival MMO. While the video game is still very much in development stage, this gameplay teaser—featuring pre-alpha footage from the in-game engine—offers a first glimpse of what players can expect, from what is clearly an ambitious interactive property set in the universe of Dune.
With Dune: Awakening, announced at 2022's Gamescom, Funcom is striving to bring together the best elements of open world survival and massively multiplayer genres—areas where they have a great deal of experience as developers—into a game that stays true to the rich science fiction setting that Frank Herbert created. Both the original Dune book and Denis Villeneuve's critically-acclaimed movie adaptation are cited as influences for this video game. Joel Bylos, Chief Creative Officer at Funcom, had the following statement:
Working with a universe as rich and expansive as Dune is the perfect fit for Funcom's drive to create compelling multiplayer open worlds. With Dune: Awakening, we're trying to push the boundaries of what people expect in the Survival space – and I can't wait until we can get it into your hands.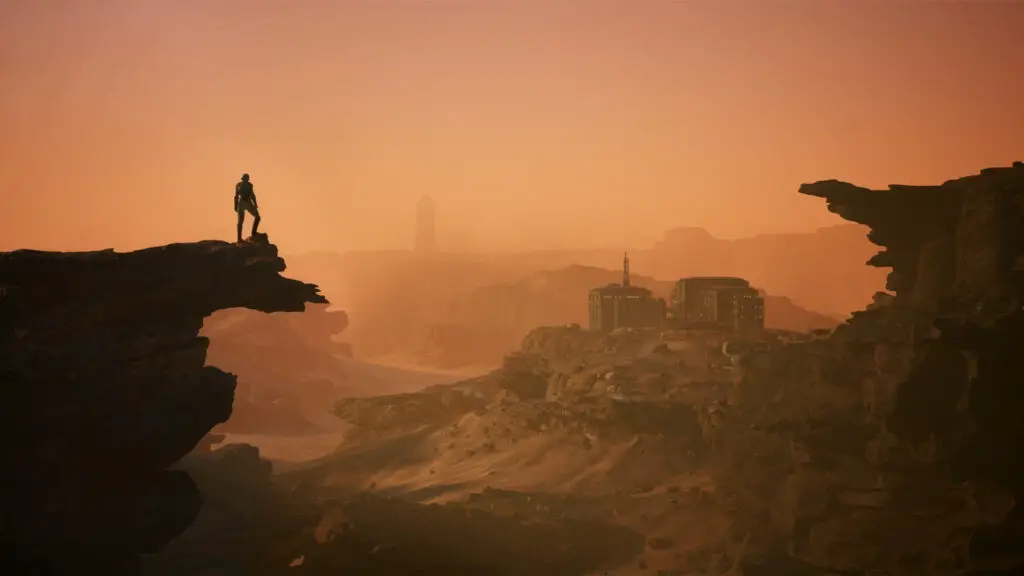 In Dune: Awakening you'll begin your epic journey alone on Arrakis. Each player will be able to establish their own unique identity, customizing appearance and selecting which abilities to develop, and then endeavor to rise above the daily struggle for survival—whether that's through securing life-sustaining water or establishing shelter from storms…or countless other dangers of the desert planet.
Your story will see you traverse vast landscapes and explore key landmarks—from villages to caves hidden in deep canyons—in a persistent and seamless socially interactive world, shared by thousands of other players. Form alliances, while remaining vigilant of your enemies, as you seek to earn favor of the Great Houses and gain access to the spice.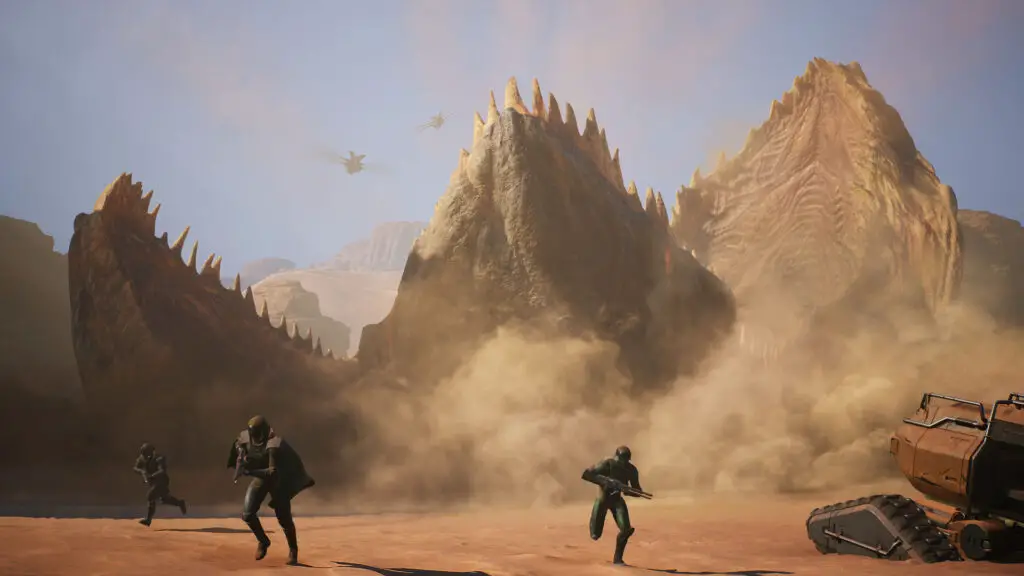 The spice is central to the quest for influence and power in Dune: Awakening. Players converge on spice blows, wherever these may appear, to harvest and fight for control of the most precious substance in the universe. Conflicts may escalate into large-scale battles, involving a full range of infantry, ground, and flying vehicles
On Arrakis, there are myriad paths to discover. Will you establish your own guild and seek to grow it into a House Minor? Perhaps you'll wish to hone your skills as a master craftsman or don combat armor to become a feared mercenary. Alternatively your road may lead into the deep desert, potentially flying an ornithopter to explore new regions. At the end of the day, the choices will be yours to make in this open world survival MMO.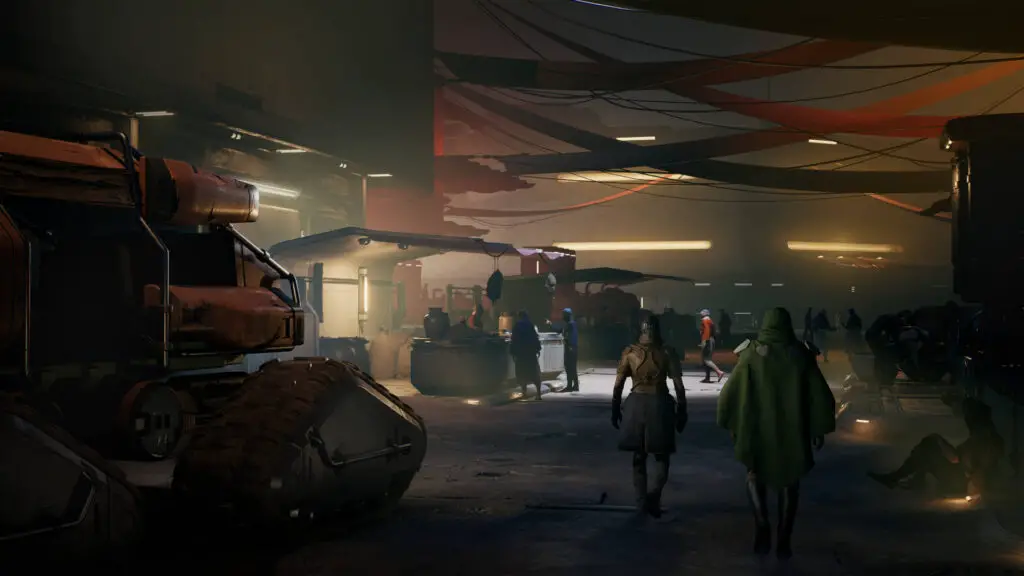 Dune: Awakening will be heading to PC, PlayStation 5, and Xbox Series X|S. At this time, Funcom has not announced a release date. Given we're looking at pre-alpha content in today's teaser, it's certainly going to be awhile before there's the opportunity to play this game. In the meantime head over to the Dune: Awakening website for beta signup, so that you're notified when that begins.
Legendary Entertainment, the licensor, offered the following comment regarding the project:
We are thrilled to bring the Dune universe to life in such an immersive and interactive way. The depth and detail Funcom is bringing to the Dune: Awakening PC and console experience is astonishing and we can't wait for fans of Dune and survival games to join us on Arrakis and try their hand at surviving the most dangerous planet in the universe,

Sam Rappaport, VP Interactive Media at Legendary Entertainment.
Keep your eye on Dune News Net for further updates regarding Dune: Awakening. If you're itching to play a Dune video game right now, you may also want to take a look at Dune: Spice Wars. The 4X real-time strategy game is available on Steam and we previously wrote an early access review.