The Smugglers faction has been revealed as the third playable side in the 4X/RTS video game Dune: Spice Wars. Now, players will be able to select from either House Atreides, House Harkonnen, or this new group when they set out to conquer Arrakis.
Led by the smuggler Esmar Tuek—a character from the novel who wins Duke Leto's gratitude after disclosing information about Harkonnen spies—the Smugglers faction is an underground contingent looking to make a profit off of spice, via clandestine operations, through their contacts both on Arrakis and off-world. They're masters of turning a profit, even off the most unprofitable ventures. Expect to engage in infiltration of neighboring clans, embedding your forces into adjacent territories so that you may covertly leech resources from them, and optimization of your wealth.
This latest Dune: Spice Wars announcement detailed the councilors who will be working under Esmar Tuek, including Staban Tuek, his politically-savvy son, and Lingar Bewt—the latter specializes in trade of the most essential resource on Arrakis… water. The Smugglers faction also features distinctive and versatile military forces, ranging from wreckers to combat drones.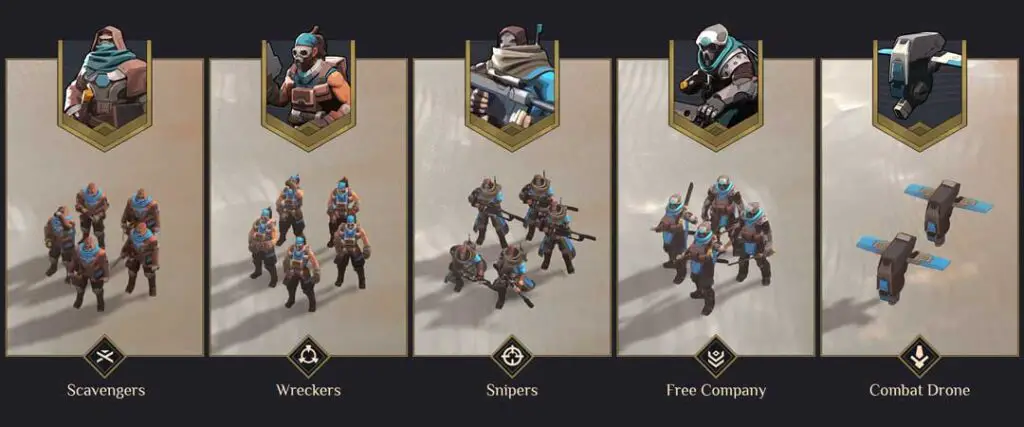 Developers' Vision for the Game
In addition to the Smugglers faction reveal, a number of new insights have surfaced in the past several weeks. The This Is Level Infinite podcast covered the video game extensively, including an interview with Seb Vidal, Shiro Games CEO/Creative Director, and Erling Ellingsen, Chief Marketing Officer at Funcom. The two leaders discuss what interested them about Dune, how they approached creating a game around the property, their gameplay philosophies for Dune: Spice Wars, and what their vision is for the future of this interactive property.
Also on that episode, the geologist who provided scientific insights to enhance the desert visuals of the game, shares his unique contributions and influences he imparted on the development team working at Shiro Games. Listen below here (38 minutes) or refer to their Anchor.fm page for links to other services.
More Dune: Spice Wars Gameplay Footage
On top of that, for anyone wanting to see a decent chunk of gameplay, there was an official Twitch stream of Dune: Spice Wars hosted by a member of their community team and a creative team lead. During the demo they offered an in-depth look at the systems of the video game and how it plays, as well as answering questions submitted by community. Watch the full recording (47 minutes) of the Shiro Games Twitch stream here:
Coming Soon to Steam
The exact release date for Dune: Spice Wars early access is still unknown, other than the rough spring 2022 window announced alongside with the first gameplay trailer. Of course we'll be sharing further updates on that, and other upcoming reveals, as part of our ongoing Dune gaming news coverage.