Dark Horse Comics' product line of official Dune movie collectibles is expanding with a premium replica statue, of the memorable flyers deployed by House Atreides. The Royal Ornithopter figure stands at 4.27 inches tall, 8.42 inches wide, and 14.57 inches long and is crafted from polyresin. With a limited production run of only 500 units, this replica will be highly sought after—it also includes a hand-numbered certificate of authenticity.
The Dune: Royal Ornithopter Statue is now available for pre-order at $229.99 (or from $51.75/month with a payment plan). The collectible is expected to ship to customers between September and November of 2022.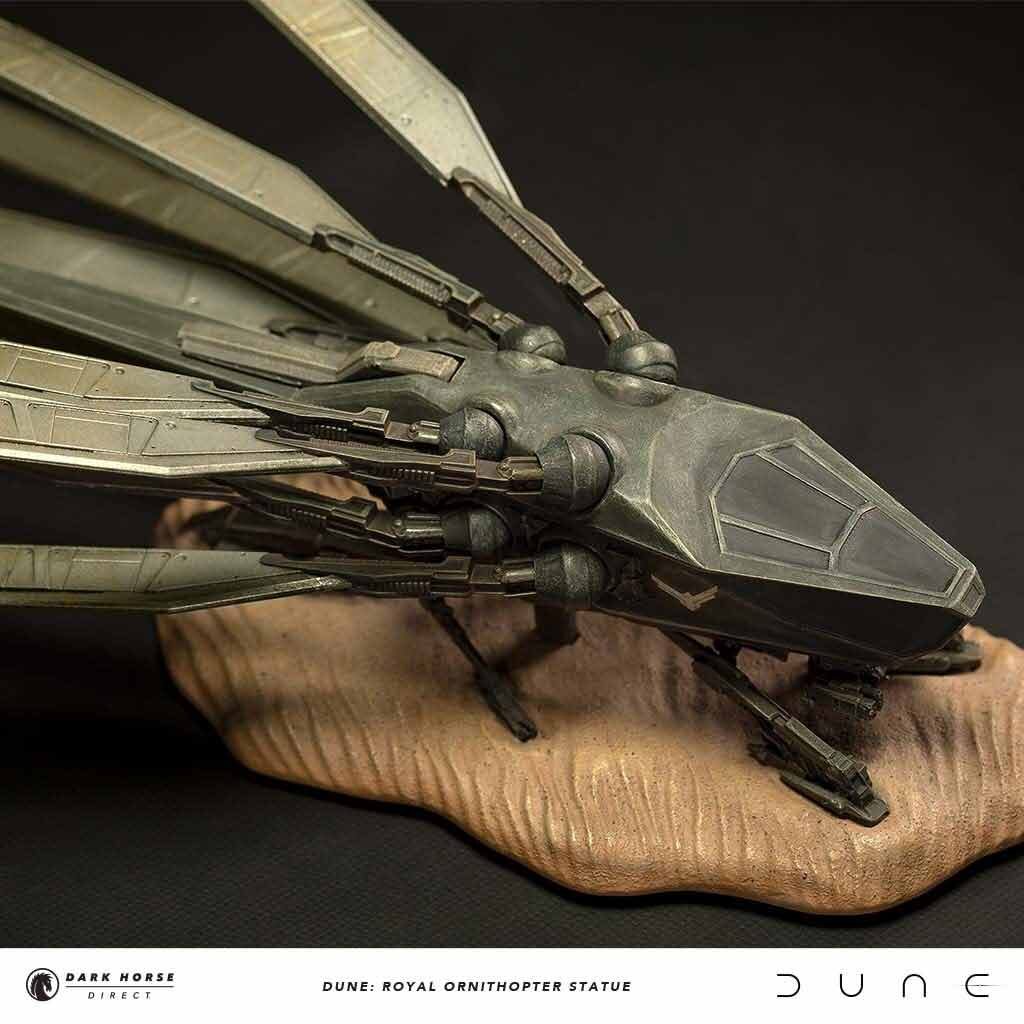 Paul fastened his safety harness, saw that his mother was secure, checked the aircraft. The wings were at full spread-rest, their delicate metal interleavings extended. He touched the retractor bar, watched the wings shorten for jet-boost takeoff the way Gurney Halleck had taught him. The starter switch moved easily. Dials on the instrument panel came alive as the jetpods were armed.

Description from Dune (1965) by Frank Herbert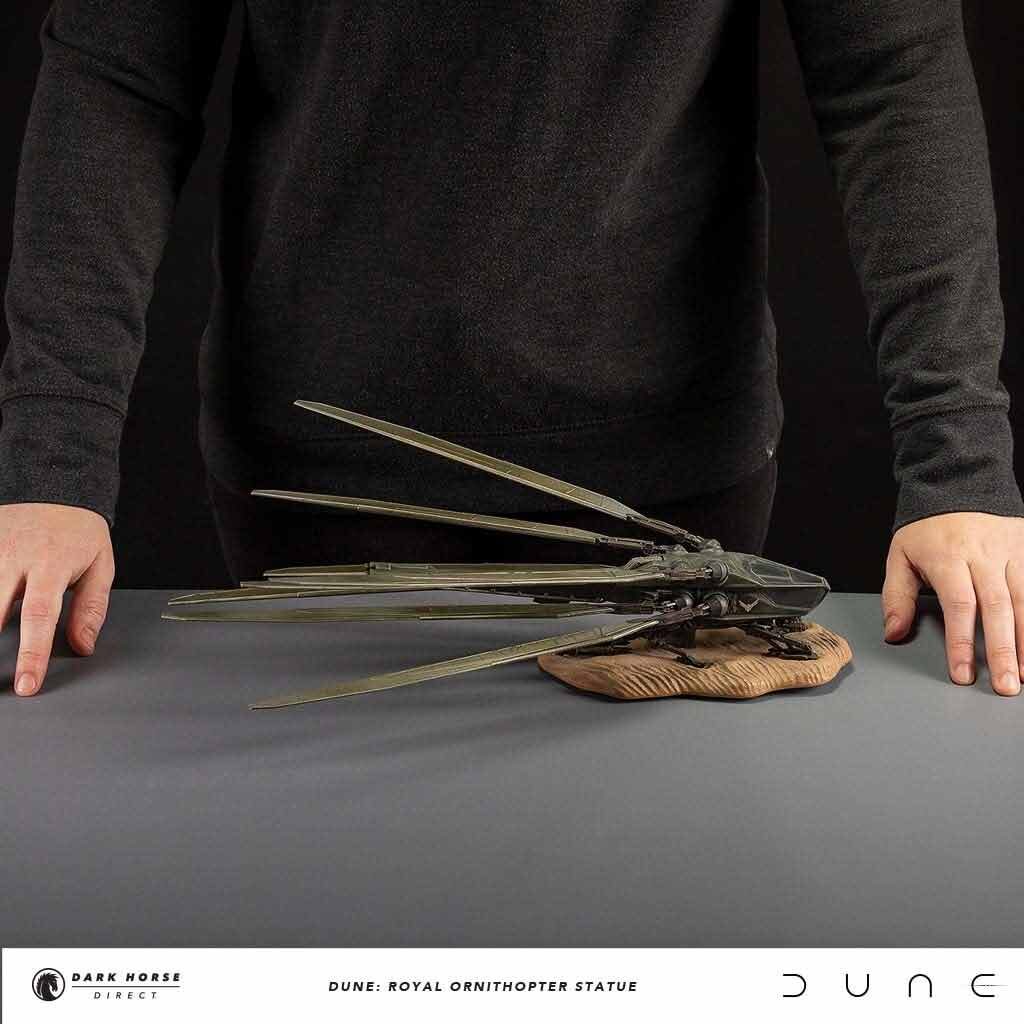 The Dune: Royal Ornithopter Statue is only available via the Dark Horse Direct website. While there's an order limit of two per customer, you'll likely need to act fast to secure one.
This new collectible is sculpted by Gentle Giant Studios, who are also producing the Dune: Paul Atreides Statue coming out this summer. To get a feel for the craftsmanship of their replicas, check out this 360 video of the latter product:
Last year we covered the initial release of the 9″ scale figures of Paul Atreides, Lady Jessica, and Duncan Idaho—as played by Timothée Chalamet, Rebecca Ferguson, and Jason Momoa respectively in the Dune movie. Three more figures are joining that set in March 2022: Chani (Zendaya), Gurney Halleck (Josh Brolin), and Glossu "The Beast" Rabban (Dave Bautista). We're excited about the many Dune representations that Dark Horse has created and look forward to what they have in store in the future!
In March of 2021, Dark Horse Comics announced that they are partnering with Legendary Entertainment for an "amazing assortment" of products inspired by the characters and imagery of Denis Villeneuve's Dune movie. Their first wave of merchandise included magnetic bookmarks and sculpted pins. We'll keep you updated as further products are announced.