The Venice Film Festival has formally announced Dune's world premiere. Denis Villeneuve's 2021 movie will screen Friday September 3, on the third day of the prestigious festival's 78th edition. Alongside this confirmation, two new photos from the movie have been revealed.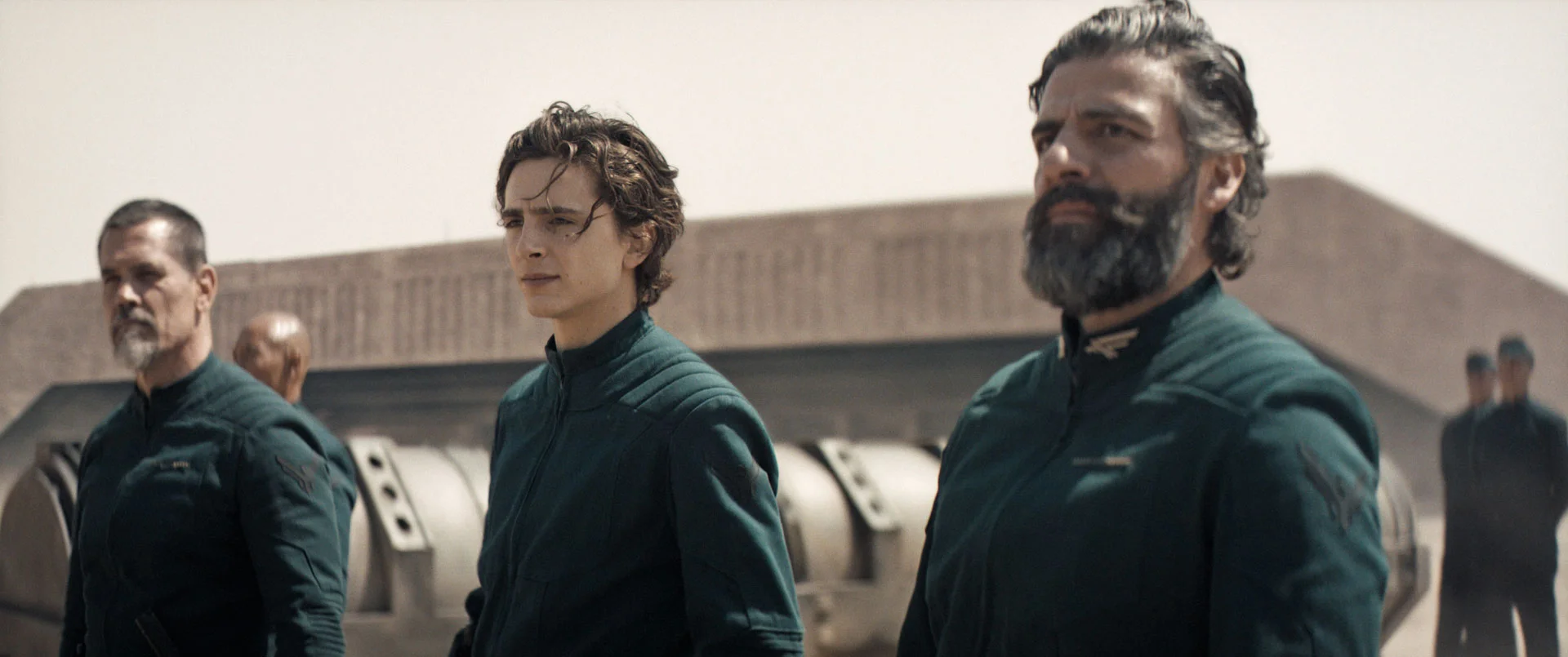 Verified reports surfaced in May that Dune was headed for the 2021 Venice International Film Festival—planned as an in-person event that will run from September 1-11—and now we have official word from the organizers:
Dune, presented by Warner Bros. Pictures and Legendary Pictures, is the highly anticipated big-screen adaptation of Frank Herbert's seminal science fiction bestseller of the same name. The film will be shown on Friday 3 September 2021, in the Sala Grande at the Palazzo del Cinema on the Lido di Venezia.
Besides the date, the announcement specified that Dune will premiere "out-of-competition", i.e. not in contention for the festival's Golden Lion (Best Film) prize. This sounds more like a pragmatic decision from the studios, given aforementioned award has historically not favored genre blockbusters—recent winners feature (non-fiction) dramas such as Roma (2018) and Nomadland (2020).
What's most important here is the high level of visibility, especially in an otherwise subdued year for events. On the day of the screening we can expect the first professional reviews to be published on industry media outlets, generating buzz a week and a half before theatrical releases of Dune, starting from September 15 in international territories.
Other recent Warner Bros. blockbusters that have premiered at Venice include A Star Is Born (2018) and Joker (2019)—with the latter proceeding to gross over $1 billion worldwide. Additionally, Denis Villeneuve's own Arrival (from Paramount Pictures) made it's debut at the festival on September 1, 2016. The cerebral science-fiction feature was a critical success, winning the Oscar for sound editing and earning seven other nominations, including best picture.
Today's announcement also came with fresh visuals. Below photo features Timothée Chalamet, in the lead role of Paul Atreides, and Zendaya, who plays the Fremen warrior Chani. We get a closer view of the latter's Eyes of Ibad, the characteristic blue-within-blue eyes that result from heavy spice intake. Both are clad in moisture-preserving stillsuits, critical for survival in the deep deserts of Arrakis.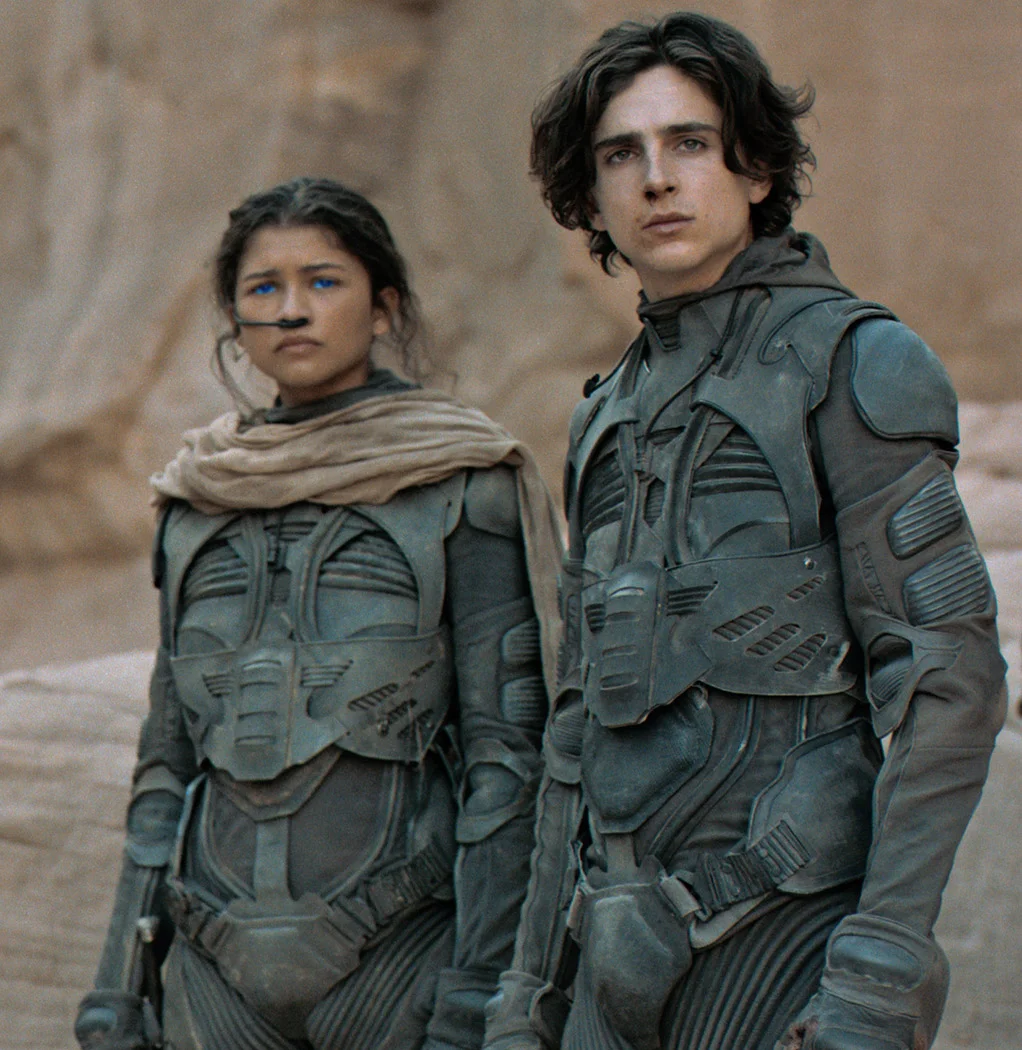 After a long delay, we're finally under 3 months away from the first public screenings of Dune. Following the international roll-out, the movie will release in the U.S. on October 1, simultaneously in theaters and on HBO Max. In the meantime, fans can look forward to many more reveals ahead.
Source: La Biennale di Venezia official website (June 17, 2021), Cinematografo.it (June 17, 2021)