Dune: House Atreides resumes, after a one month break, with issue #5 (of 12) on March 24, 2021. The monthly comic book series is adapting the first Dune prequel, written by Brian Herbert and Kevin J. Anderson in 1999, which tells of discovery and political intrigue in the generation before Frank Herbert's original novel and its upcoming film version. The story is brought to life with appealing interior art from Dev Pramanik and Alex Guimarães, as well as a slew of covers from different artists. BOOM! Studios has posted their first look at this month's issue.
We've also posted previews for the four earlier issues on the site. If you're just finding out about this comic series (or the book it's based on), start with the introduction to the first issue of Dune: House Atreides.
This issue's main cover, by Evan Cagle, features several of the protagonists in the background of a crysknife. The traditional weapon of the Fremen is poised ominously above the capital city of Ix, perhaps foreshadowing future events. Greg Tocchini's variant cover (below) presents a surrealistic montage of the key figures, worlds, and vehicles of the Dune universe. A young Leto Atreides and Duncan Idaho stand in the foreground.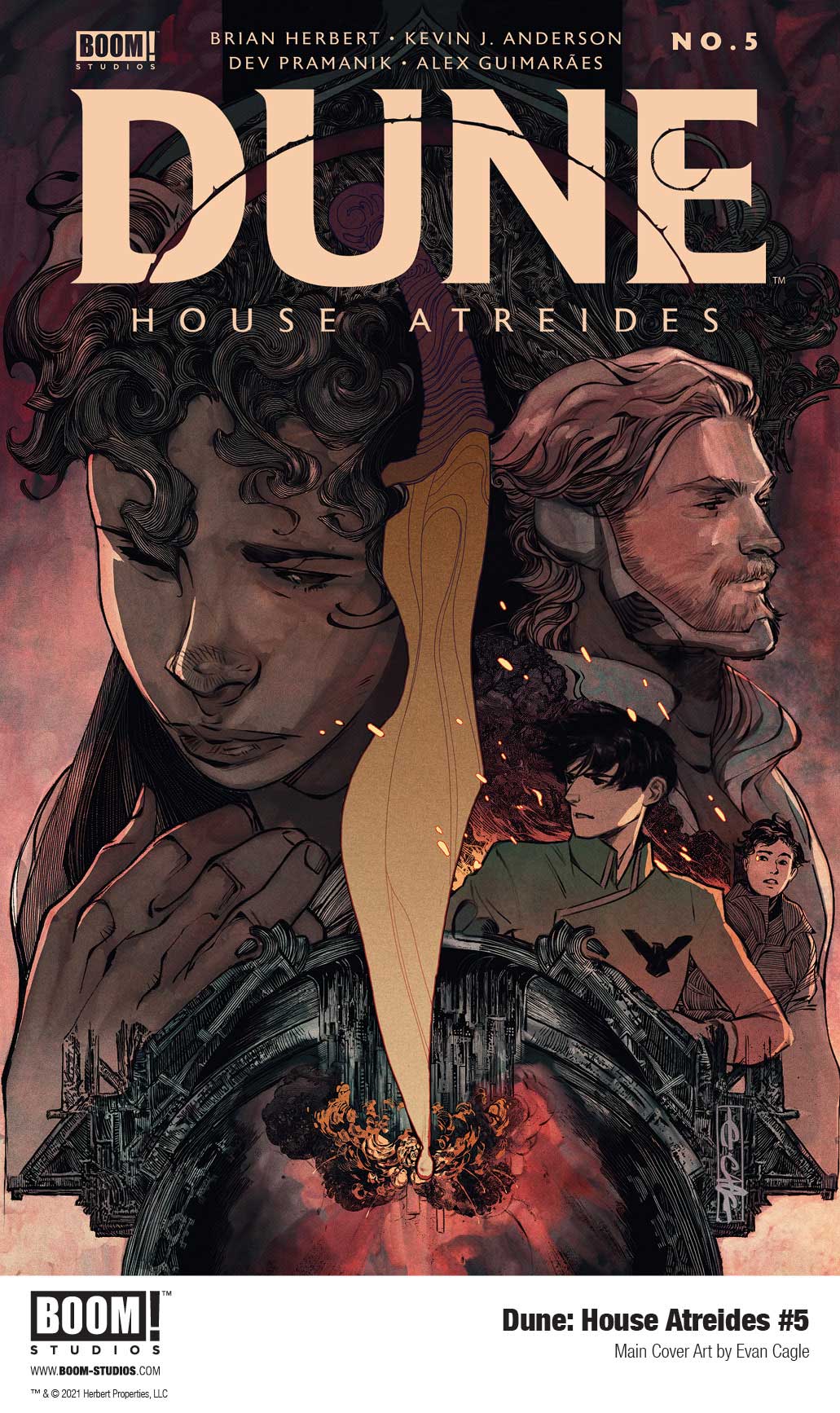 Back on Arrakis, Pardot Kynes is blissfully ignorant of heated discussions that will decide his immediate fate, as he discovers Red Wall Sietch and the extraordinary way of life of its Fremen inhabitants. Meanwhile in Vernii, capital city of Ix, Leto Atreides is visibly shaken as he recounts having narrowly escaped from the lower levels of the city. Prince Rhombur Vernius however, despite seeing his friend's obvious distress, is almost dismissive of the nonsensical-sounding story.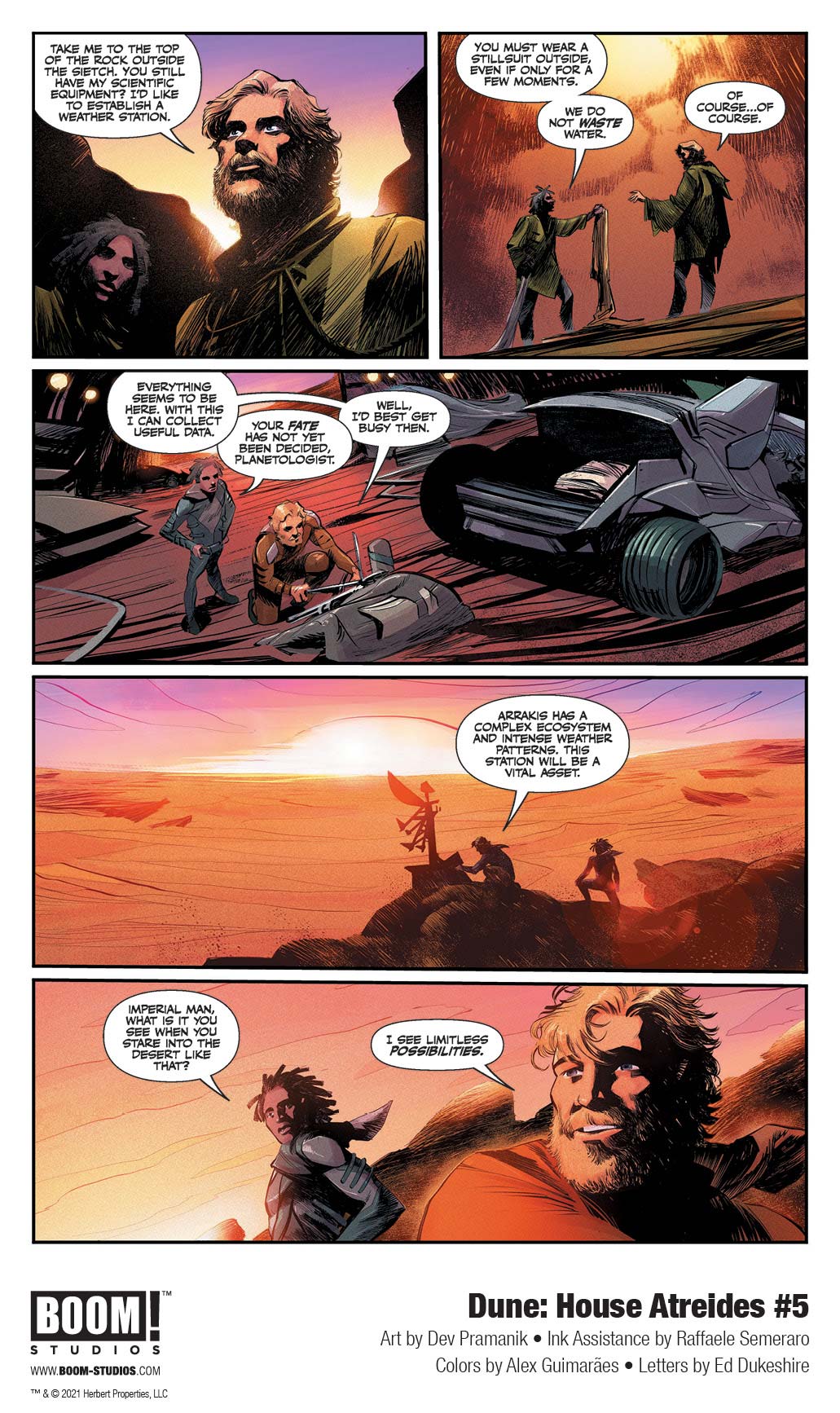 Synopsis of Dune: House Atreides #5 from the solicitation:
* Leto brings news of the revolt brewing on Ix, but the city's leaders make a decision that may threaten everyone…. while Crown Prince Shaddam plots to overtake it.

* Meanwhile, Pardot Kynes begins spreading his edenic vision to terraform the desert planet of Dune into an oasis even as the native Fremen raise suspicions about his motives…and if he can truly accomplish his goals.
The fifth issue will soon be available for pre-order in digital stores, including Amazon and comiXology. Previous issues are available for download now and you can also subscribe to the series, so that future issues are automatically delivered to your device on the day of release.
Print copies of these comics can be purchased directly from the BOOM! Studios webstore (they're also offering 6 issue subscriptions) or will be available in local comic book shops (use comicshoplocator.com to find the one nearest you) from March 24 onward.
To stay up to date on upcoming Dune books and comics, as well as all of the latest news about the upcoming movie, follow us on Twitter.
Source: BOOM! Studios