The tenth issue of BOOM! Studios' Dune: House Harkonnen hits the shelves this Wednesday, October 18, 2023 and preview pages are available. This twelve-issue comic book series started in January and adapts the eponymous prequel novel (second in the Prelude to Dune trilogy) by authors Brian Herbert and Kevin J. Anderson—who wrote the scripts—with interior art by artist Michael Shelfer and colorist Patricio Delpeche.
Raymond Swanland's main cover for Dune: House Harkonnen #10 portrays a rare gentle moment for the Baron, as he ponderously holds his infant nephew. The variant cover, by Reiko Murakami, shows Faroula and Leto mourning their loss.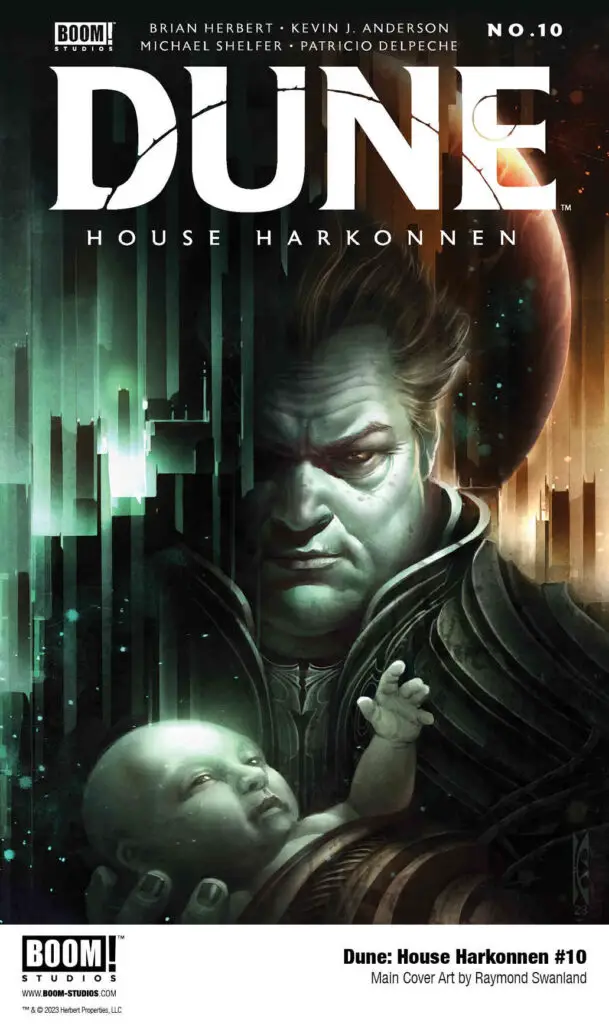 This issue opens on Ginaz, where Duncan Idaho and other graduates of the Swordmaster School have been captured by Grumman soldiers. After expelling students from the latter world, House Ginaz is being targeted by House Moritani.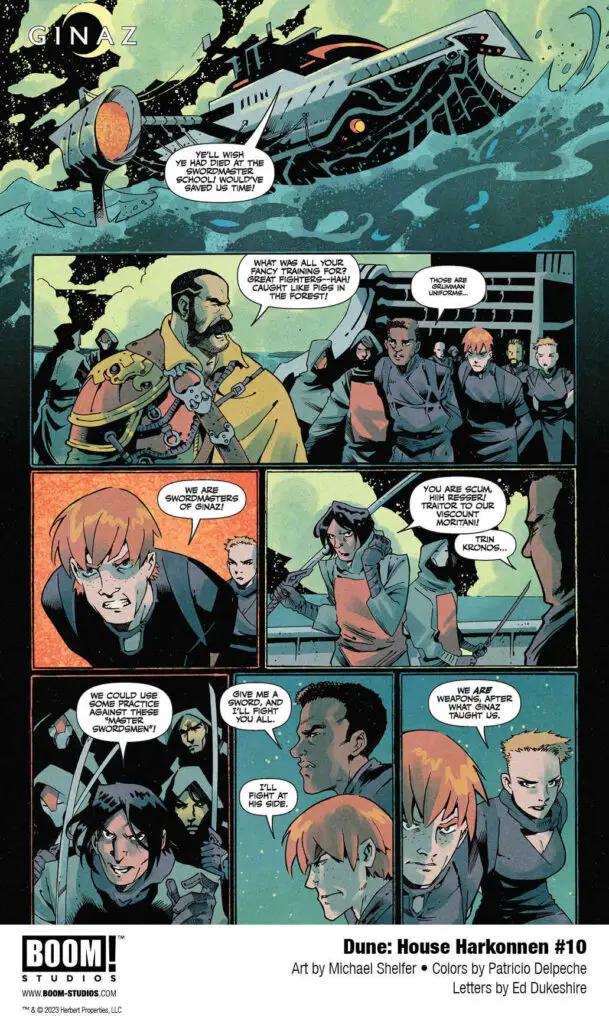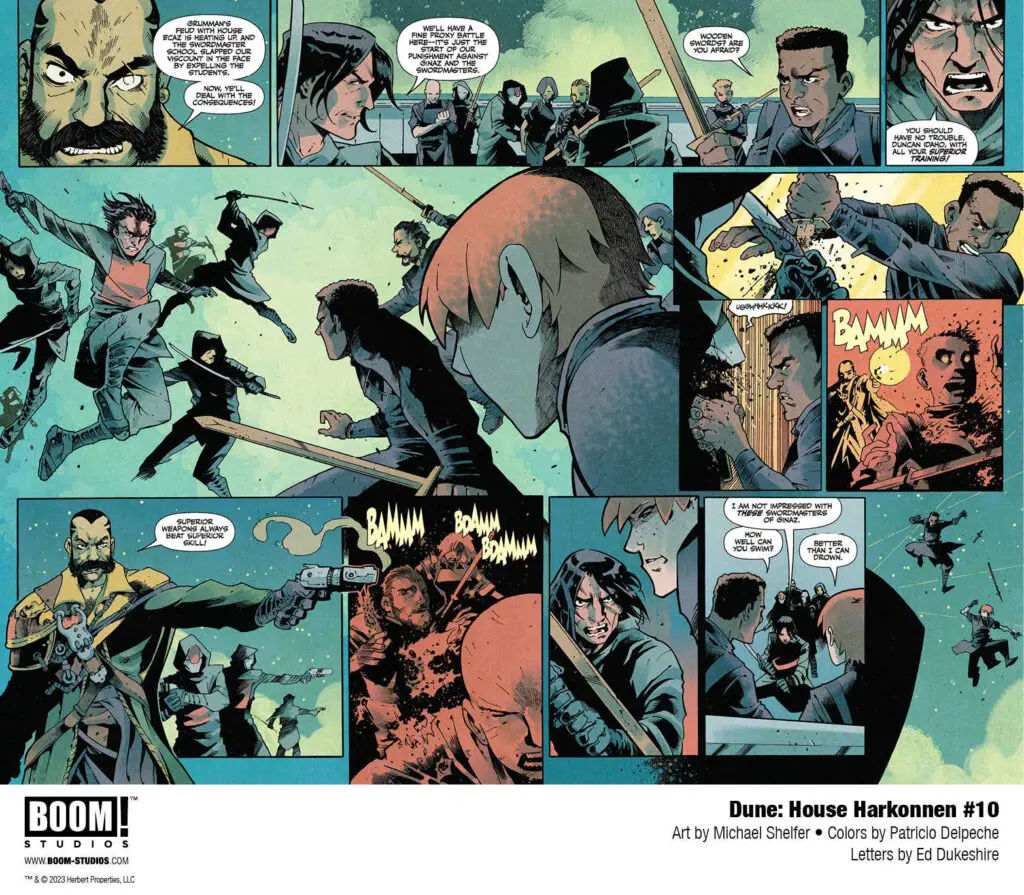 Gurney Halleck, still stationed on Salusa Secundus, receives news of the Sardaukar attack on Arrakis that killed Earl Dominic Vernius. The smuggler heads to Caladan to inform Kailea and Rhombur of their father's death…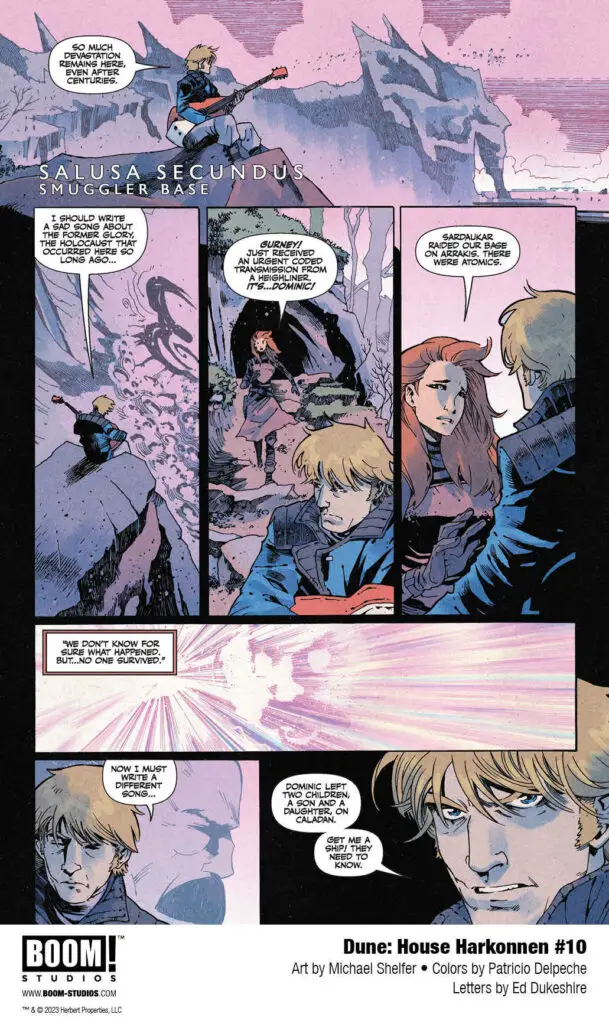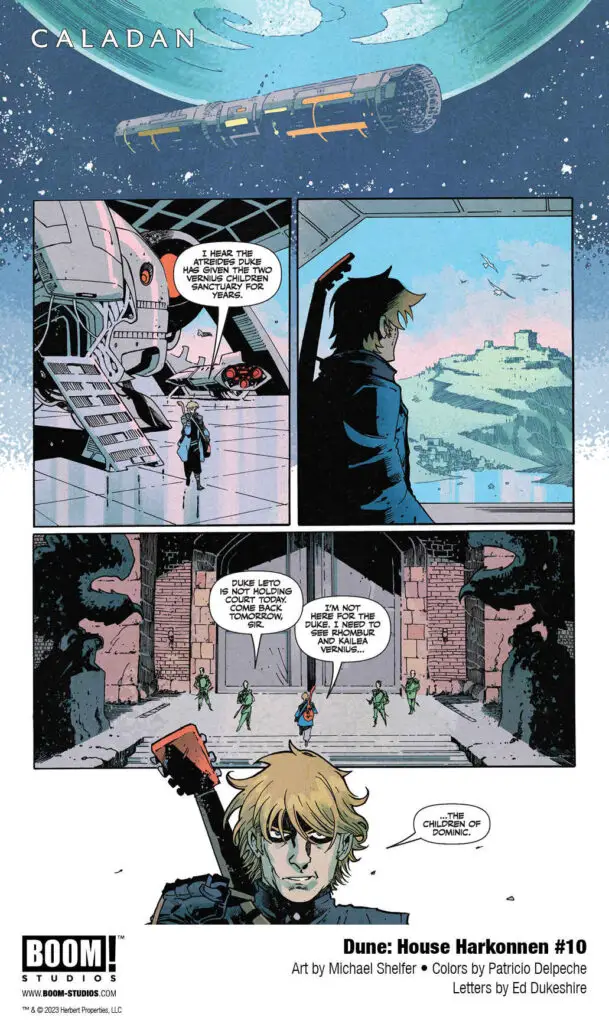 The official synopsis for the tenth issue reads as follows:
As deadly villains of destiny are born, schemes of destruction and death coexist with marriage proposals and further political tension.

But when a terrorist attack threatens the procession, Leto and others are in grave danger, and not all will make it out alive…
Dune: House Harkonnen #10 arrives in stores on October 18, 2023. Print editions will be sold at local comic book shops (find one nearby at www.comicshoplocator.com). Digital versions are available for purchase on comiXology / Kindle, iBooks, and other online stores.
Issues #9-12 will be collected in the third and final hardcover volume of Dune: House Harkonnen, scheduled for publication on June 25, 2024.