Dune: Spice Wars, a real-time 4X strategy game published by Funcom and developed by Shiro Games, was revealed during The Game Awards on December 9, 2021. This brand-new property is coming to PC, via Steam Early Access, in 2022.
Here's the announcement trailer (1 minute):
Real-time Strategy, Set on Arrakis
For those unfamiliar with the real-time strategy (RTS) and 4X genres, they are a category of video games that are tile-based, where players select a faction and apply strategy through either turn-based or—in this case—real-time actions. Generally there are multiple, different approaches for their selected faction to secure the win or take control. Northgard—another game developed by Shiro Games—is a RTS property in the same vein, with 4X elements. So, you might be able to get an idea of how Dune: Spice Wars will play, by trying that out.
It's extraordinary to think that this will be the first (officially licensed) Dune computer game to be published in over 20 years. The developing studio had the following statement regarding their upcoming release:
I think I speak for every single person at Shiro Games, when I say that we are all massive fans of Dune—both of the original novel and the new and spectacular Denis Villeneuve film. To be able to bring this universe to life as a strategy game again is incredible.

Sebastien Vidal, Shiro Games CEO
Funcom has also unveiled a number of screenshots, that show off the in-game visuals.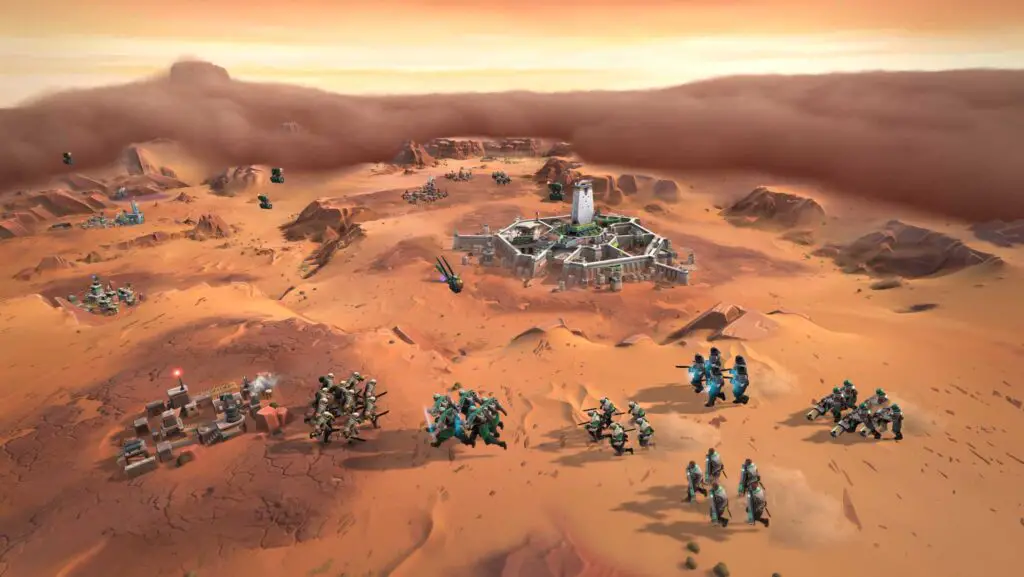 Here's the official description for Dune: Spice Wars:
A real-time strategy game with 4X elements, from the developers of the critically acclaimed Northgard. Set in Frank Herbert's groundbreaking Dune universe, you must lead your faction and battle for control and dominance over the harsh desert planet of Arrakis.

Spice is the most valuable resource in the universe. The spice extends life, it expands consciousness and makes interstellar travel possible. Create your own story and play as one of several factions, including House Atreides and House Harkonnen, and compete for power over Dune and the spice.

Scan the landscape for wormsign or risk losing your troops and spice harvesters to titanic sandworms who will burst through the sand dunes to swallow and devour them whole. Best your opponents through political intrigue, crush them in combat, and undermine them with your network of illusive spies.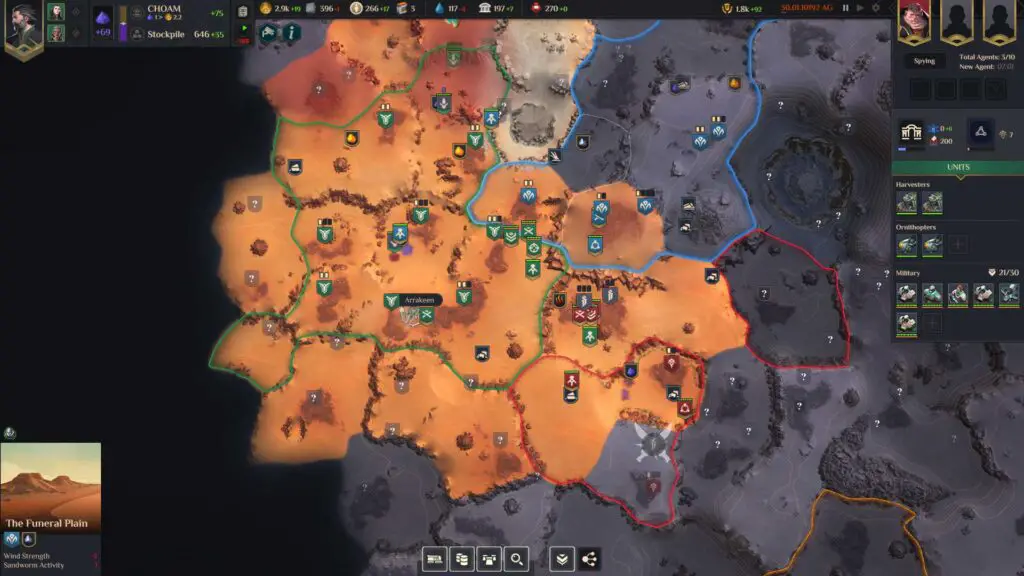 Dune: Spice Wars to be Continually Updated During Early Access
At release, gamers will be able to choose from four factions—so far House Atreides and House Harkonnen have been shown—and play a single-player mode. Multiplayer, a full campaign, and further features will be added at later stages of Early Access. The developers say that they will actively expand on and improve the game throughout that period—estimated to last around one year—taking into account feedback from the community.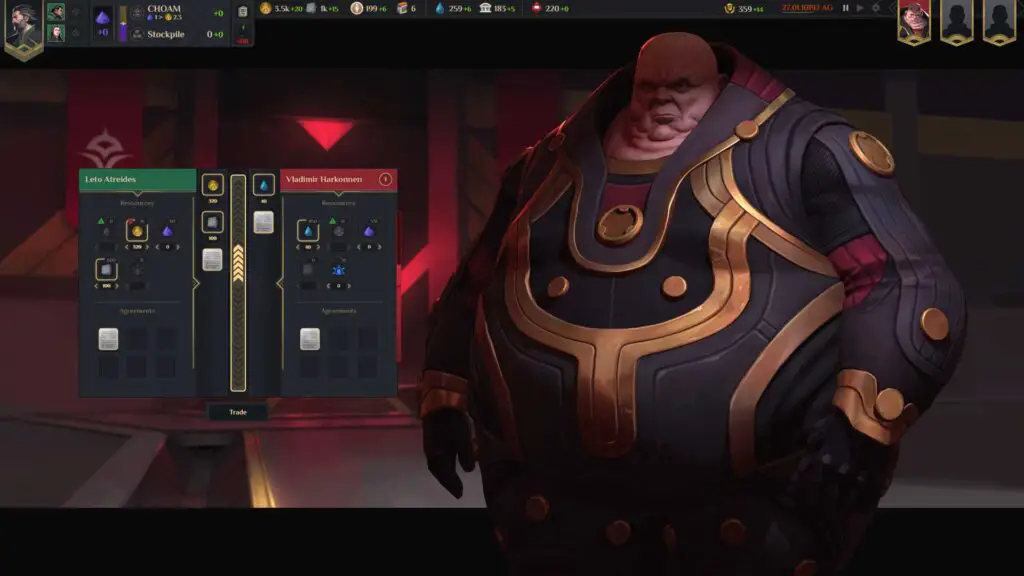 Multiple Dune Video Games in Development
Note that above project is completely separate from Funcom's other upcoming video game, that they're co-developing with Nukklear. We reported on the "unannounced Dune survival game" last week and its release date remains unknown. But, how exciting all this recent news has been for Dune and gaming fans—knowing, at least, two new experiences will be released in the coming years. Looking forward to playing both games!
Sources: Dune: Spice Wars Steam page (December 9, 2021), Funcom press release (December 9, 2021).