Whether it's during his ceremonial acceptance to take control of Arrakis or that heartfelt conversation between father and son, Duke Leto's signet ring conveys deep meaning throughout Denis Villeneuve's Dune movie adaptation. This adornment goes beyond a noble symbol and its significance will be explored further in the continuation. As with many of the film's eye-catching props, there's a tale behind the ring's creation.
CalderDune (from Instagram and Twitter) exclusively interviewed Heidi Nahser Fink, who worked on props for Dune: Part One—namely the Atreides signet ring. Specializing in metalwork and handmade jewelry, her pieces have appeared in movies such as Men in Black , Batman v Superman, and Alice In Wonderland. The following interview highlights, once again, just how much attention to detail went into bringing even the smallest elements of Dune to life on the big screen.
A Personification of House Atreides
CalderDune (Kyle Calderwood): While you were creating the ring, did you know that it would have such a prominent role in the movie?
Heidi Nahser Fink: No! I didn't think it would at all. When they sent me the CAD drawing, I was a little bit intimidated and I thought, "Why didn't they just hire someone to digitally draw it?" So I had to go in and deconstruct this perfectly designed digital ring and hand-build it up. I have kind of a funky way of building things. I don't carve in wax, I just build things out of raw chunks of metal and carve and chisel. So it could never be perfect like how it was on the CAD, so I guess they hired me because they don't want it to look like it was chiseled perfectly. Hand-carved jewelry has a soul to it.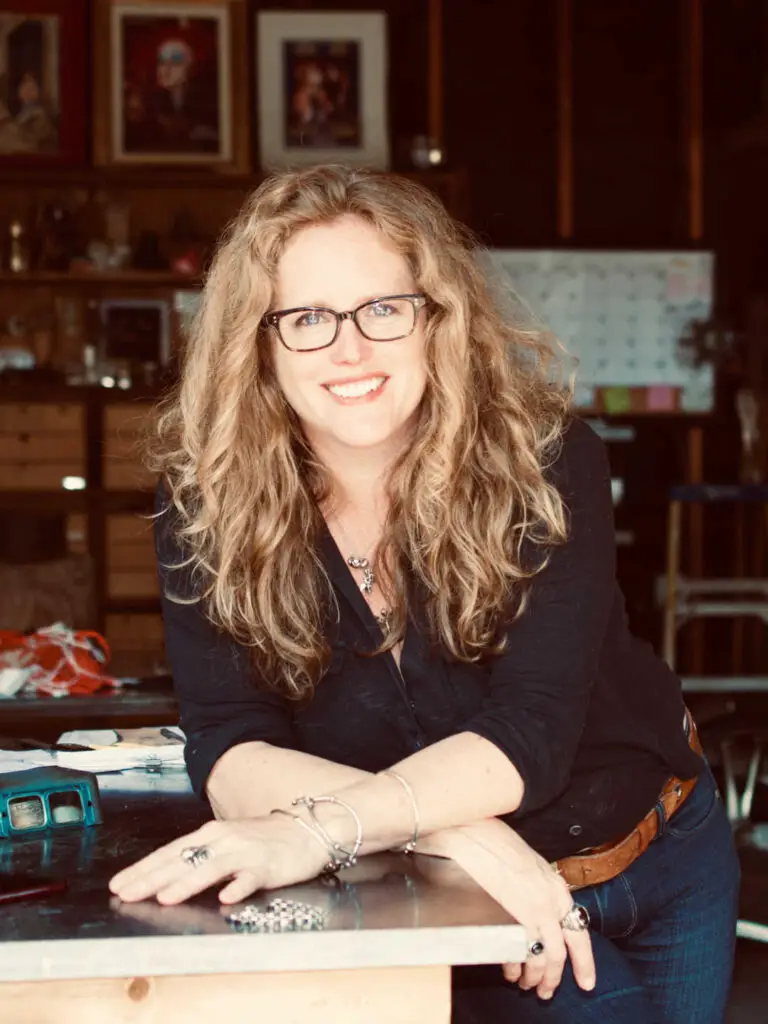 CD: Yeah, that makes sense. Your ring was stunning and it fit in the Dune world wonderfully. What was your reaction to seeing it play such a big role?
HNF: I couldn't believe it! And I am hoping that the fact that it was in the movie so much meant that Denis [Villeneuve] was happy with the way it turned out. Otherwise, it could have just had a small moment and then never really focused on again. But I guess there was just something about it! You really see it a lot and it is like a whole character.
Crafting the Ducal Signet Ring
CD: What was the time-frame for creating the ring? Were you rushed at all?
HNF: The original ring took months and months of work. I ended up making five rings for the film, and I remember them asking "Are you sending them this week? Are you sending them this week?". I had some wiggle room, but I maxed out my wiggle room. (laughs)
CD: Can you tell me a little bit about the materials you used to create the ring?
HNF: It is mostly made out of gold and silver. The Atreides Hawk is 18 karat gold and it has 18 karat accents. The body is silver, treated to go black. There is also an Emerald stone on the side. So it had to be made in parts, it couldn't be cast as one solid thing. Even if I were to create the ring again, I would have to use so many different parts to give it that pristine look.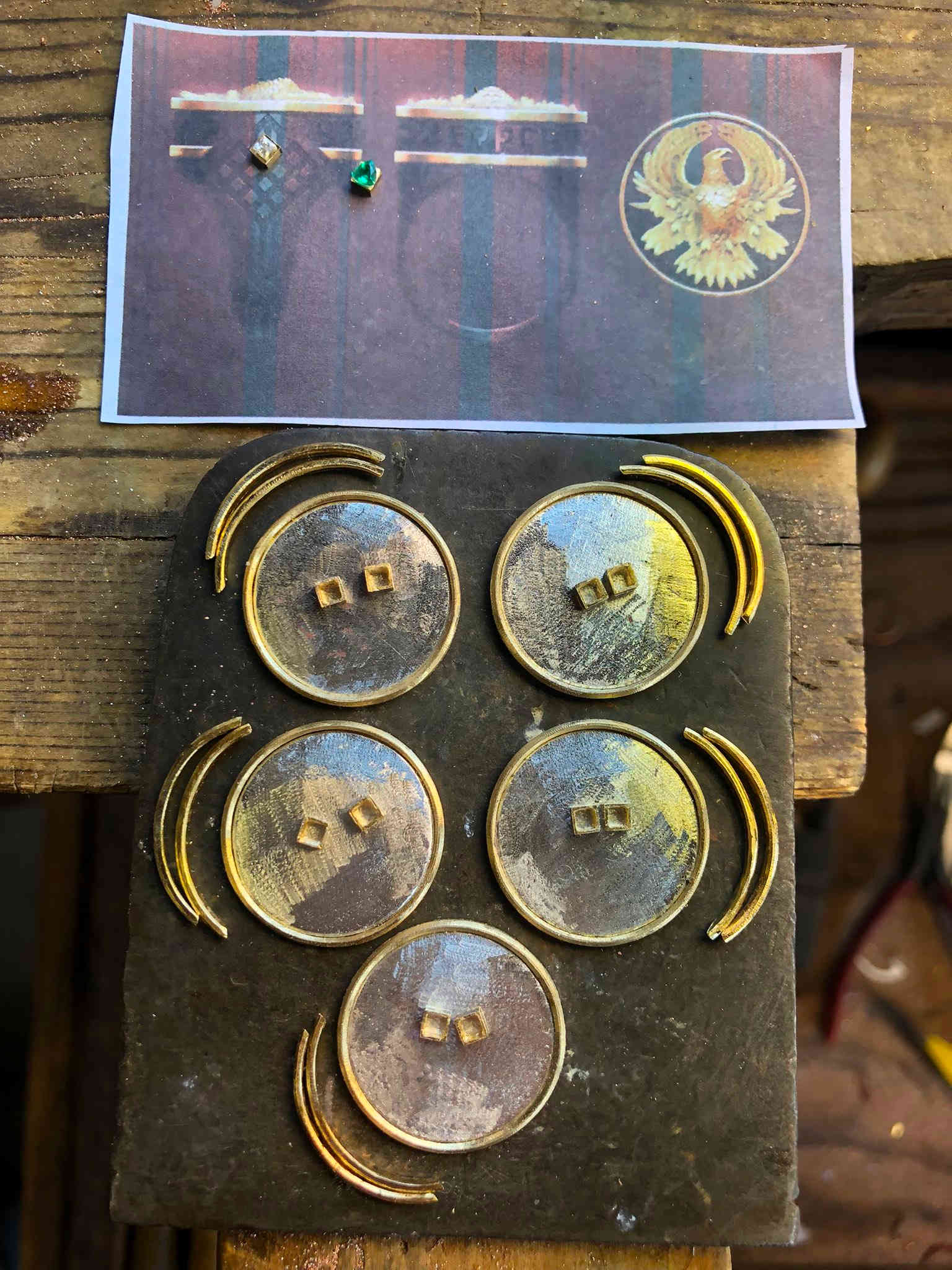 Oscar Isaac and the Fifth Ring
CD: I read in an article online that Oscar Isaac kept a ring for himself, is that true?
HNF: Yes! So I took a look inside the box of rings, and one of them was missing. So I asked "Where is that other ring?", and they said "Oh, Oscar asked to keep it". I was like "Oh my god, wha-" That was big moment for me because it was so cool that it meant that much to him. And actors have tried to keep other rings I have made for other movies, and the studio's said no. So this was extra special that he got to keep it. It's cool to think that he's got it on his mantle or somewhere at his house.
CD: That is awesome. Were you able to keep one for yourself?
HNF: No, Legendary has them. But I remade one to keep for myself, so I do have one I guess.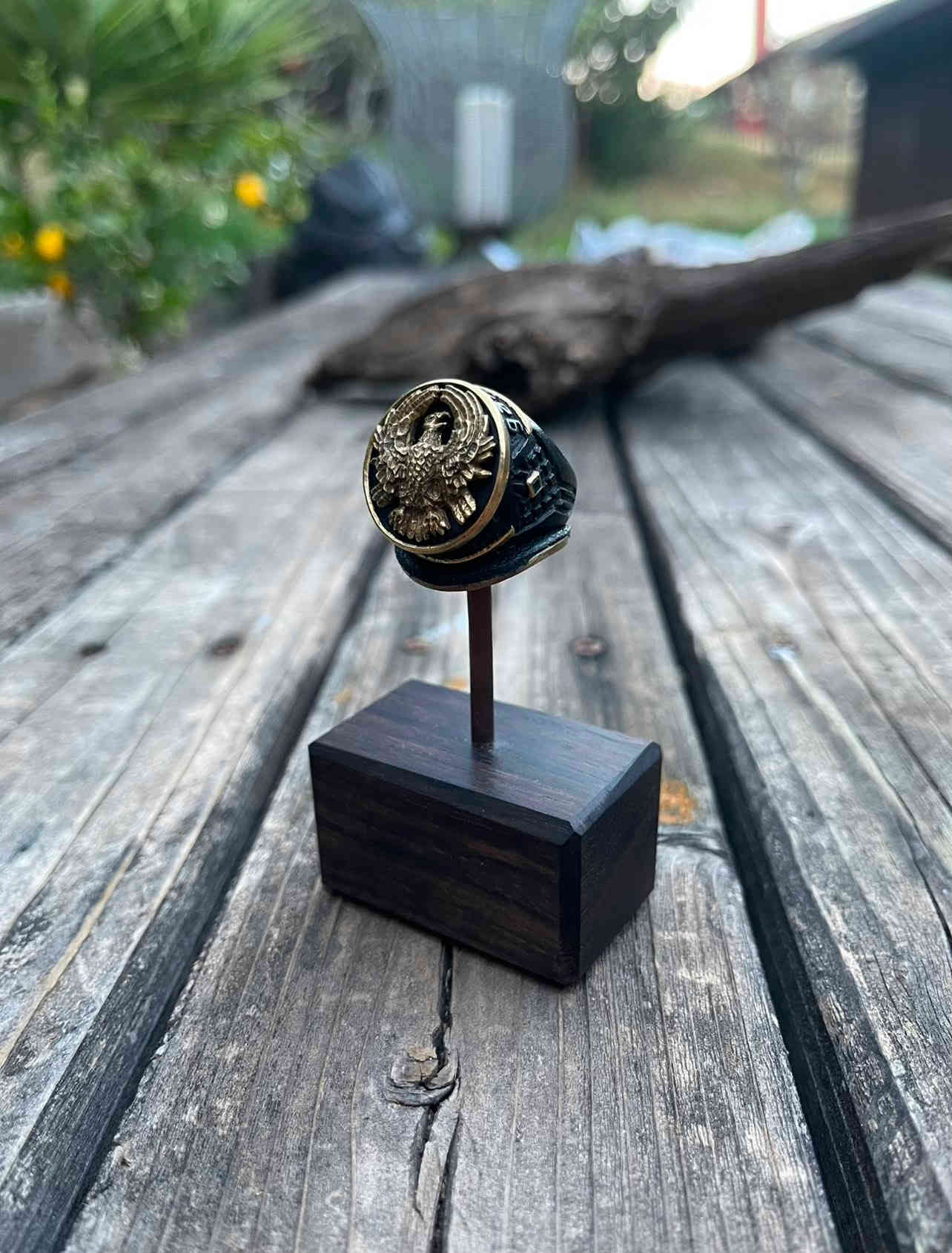 Presence in Dune: Part Two
CD: Have Warner Bros. / Legendary reached out to you about making anything for [Dune: Part Two]?
HNF: No, they haven't. But I do know that the ring is going to be in Part Two.
CD: Oh, really?
HNF: Yeah, it has play again, in Dune: Part Two. So that will be cool!
CD: What did you think about Dune: Part One?
HNF: I mean, it was just so stunning and so beautiful. Just to be a part of that, to have it focus on the ring so much, I literally feel so lucky—that it got to fill up the entire IMAX screen. I was like "Woah! What is going on?" as I was squeezing my daughter. (laughs)
Parts of above interview, including audio clips, were originally featured in CalderDune's Instagram post, as well as the following Twitter thread. Follow their accounts for more Dune artwork and edits.