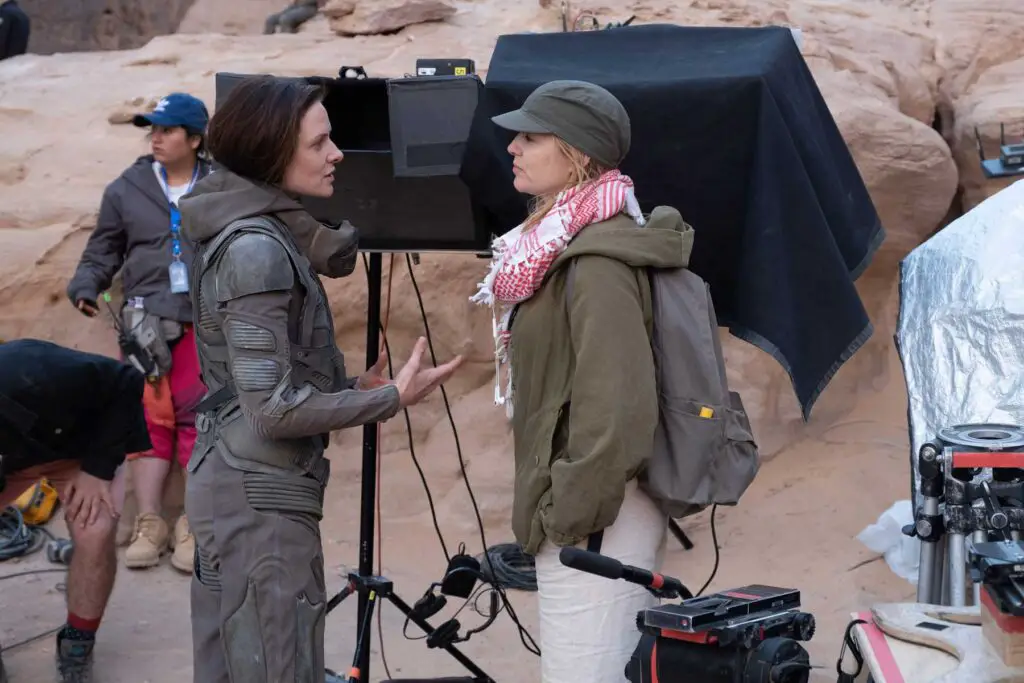 "There is so much serendipity and many wonderful stories, and that's why I can't stop talking," Tanya Lapointe, executive producer for Dune and partner of director Denis Villenueve, says regarding creation of the 2021 movie based on Frank Herbert's famous novel. The production of which—from concept to completion—Lapointe details in her 239-page behind-the-scenes companion book for the new film. Recently, the author was interviewed, by WePresent, about The Art and Soul of Dune, and she eagerly provided fascinating information on the nature of making an epic.
Lapointe's "investigative and creative" eye led her to create this official companion piece of the movie, which has been released on October 22nd alongside the film. We previously shared a preview of The Art and Soul of Dune. In the past, she has worked on documentaries and cultural journalism, making this project a desire of hers from the start.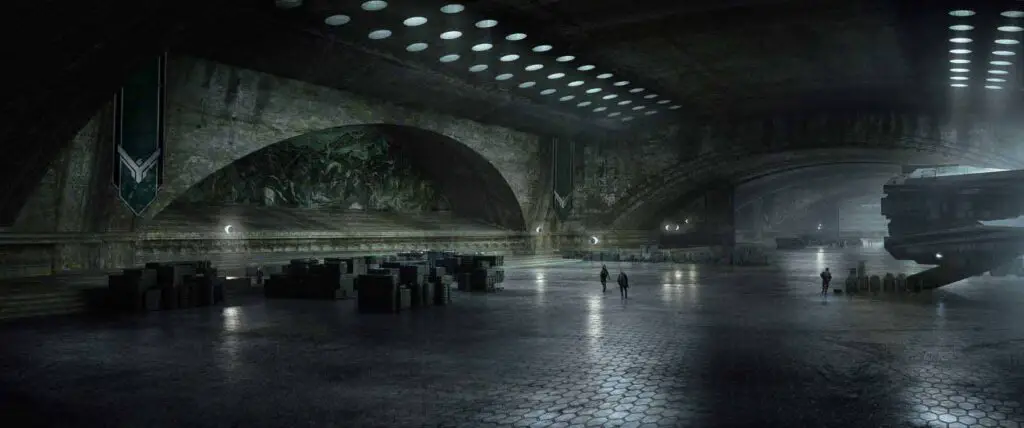 Regarding that start, Tanya Lapointe went into great detail about the preproduction. During the interview, she shared that Villeneuve's dream project since becoming a director was Dune, early stages of which began in 2017. The executive producer comments about that process:
Denis started working with [writer] Eric Roth—and later writer John Spaihts—going back to Frank Herbert's book and diving in, fleshing it out and deciding how they would tell the story.

Even in those early stages, Sam Hudecki, who is a trusted collaborator, started working with Denis on the storyboards and concept art, deciding, for example, just what an ornithopter looked like.
The design of the ornithopter in production eventually was made to resemble a "dragonfly." The production stage of course, is where Lapointe revealed a sweeping array of behind-the-scenes insights. Including the fact that, despite the experience Denis Villeneuve had on other big budget films, (Arrival, Blade Runner 2049, etc) in terms of Dune, it was uncharted territory because every element of the film had to be invented from scratch.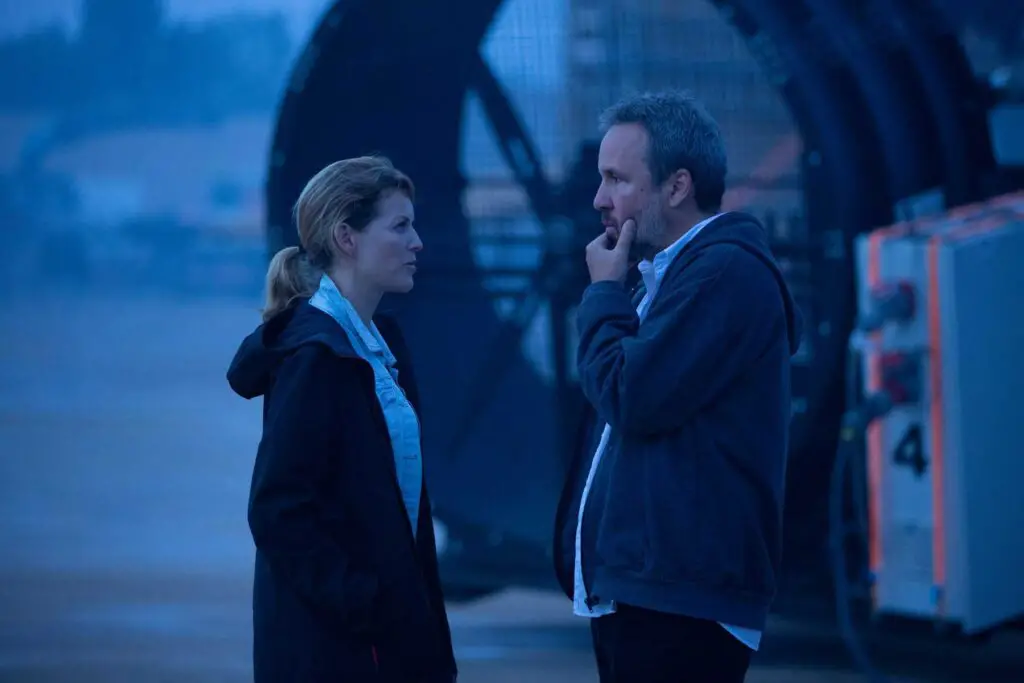 Tanya Lapointe goes on to answer questions concerning things like the logistical struggles of the production, citing in reference to the Jordan and Abu Dhabi desert film locations:
We wore scarves to protect ourselves from the sun, and we had goggles because we were in the middle of sandstorms.
She noted that "mobile towns" were set up on location to take care of the 800-person crew. Remarks on the construction of the sets reveal the dynamic nature of the proceedings:
Sometimes we would finish shooting on one set, tear that down, and go to another one, while [the crew] would build another set. So, it was just like a domino effect.
Reflection on the rationale of costume designer Jacqueline West on the costume for Reverend Mother Mohiam, demonstrates once again the great attention to detail:
When I spoke to her for the book, [Jacqueline] said, "I really did look at chess pieces from the Renaissance, and I also found inspiration in Tarot cards." Because she knew that Frank Herbert loved to play chess, and loved Tarot.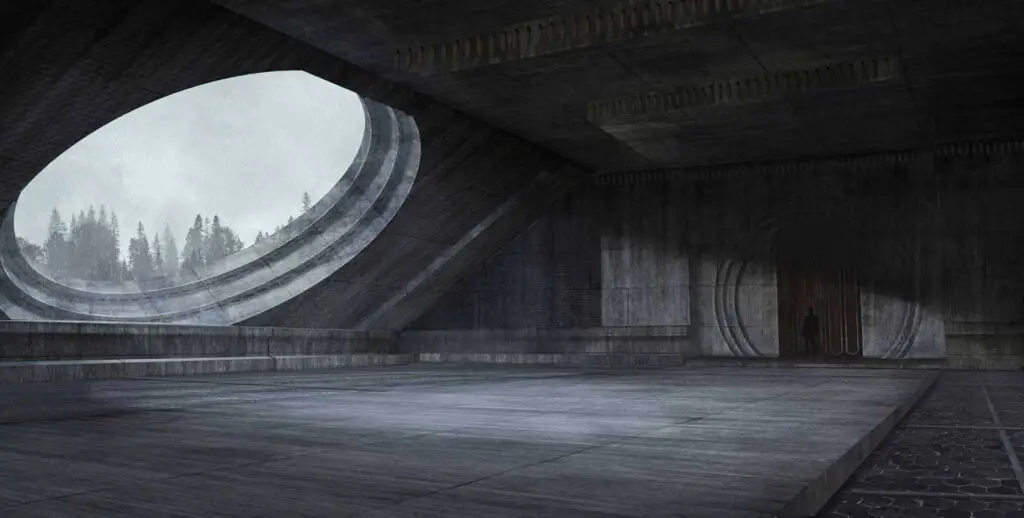 Leagues of information, details, and inside facts on every aspect of the production of Dune are contained within The Art and Soul of Dune. So much so, that composer Hans Zimmer created three soundtracks for the movie, one of them intended as special companion score, to be enjoyed while readers explore this making of book.
Following are some more of the behind-the-scenes photos from the book, showcasing Denis Villeneuve, cinematographer Greig Fraser, and the movie's cast at work, while filming in the desert. Photography is by Chiabella James:
"Every time I've seen [Dune], I get this feeling of exhilaration and I hope audiences feel the same way," Tanya Lapointe says, before remarking about the release of the film, "I think that feeling can only be stronger for sharing it, because there's something about being with other people that accentuates those feelings. I've missed the communal experience, and I really hope that we can all go back to it safely."
Hopefully, we can all go out and safely see the movie in theaters when it releases—for those in the United States, it's finally out now!
If you would like to read the entirety of the interview with Tanya Lapointe about this making of book, WePresent has it on their site.
Pre-orders for The Art and Soul of Dune standard edition were shipped out this past week. The book is available for purchase on Amazon.com, though temporarily out-of-stock (at time of this writing):
It is still possible to obtain a copy of the limited edition, which is exclusive to the Insight Editions store (free shipping within U.S.) and available in strictly limited quantities. This print run will be shipped in December.
Source: WePresent via Debbie Zhou (October 19, 2021)