Return to Arrakis and attend a traditional Fremen wedding in Dune: House Atreides. Issue #7 (of 12), releasing on May 26, continues BOOM! Studios' comic book series, adapting the eponymous 1999 prose novel by Brian Herbert and Kevin J. Anderson. Set over 30 years before the events of Dune—the original book, by Frank Herbert, and this year's movie adaptation—the story follows Leto Atreides, Shaddam Corrino, and Pardot Kynes, as they rise to power. Interior pages are beautifully illustrated by Dev Pramanik (artist) and Alex Guimarães (colorist).
If you haven't started this comic series (or read the book it's based on), stop reading here and first check out our preview of issue #1. The first look at next issue will contain some story spoilers.
This issue's main cover, by Evan Cagle, features Duncan Idaho. After escaping from the Harkonnens, the young boy has finally found his way to Castle Caladan, ancestral home of House Atreides. In the background, Lady Helena is filled with resentment of the decisions taken by her husband, Duke Paulus Atreides. Jonas Scharf's variant cover captures a tranquil moment beneath the waves, as Leto Atreides dives for coral gems found in reefs of the Caladan seas.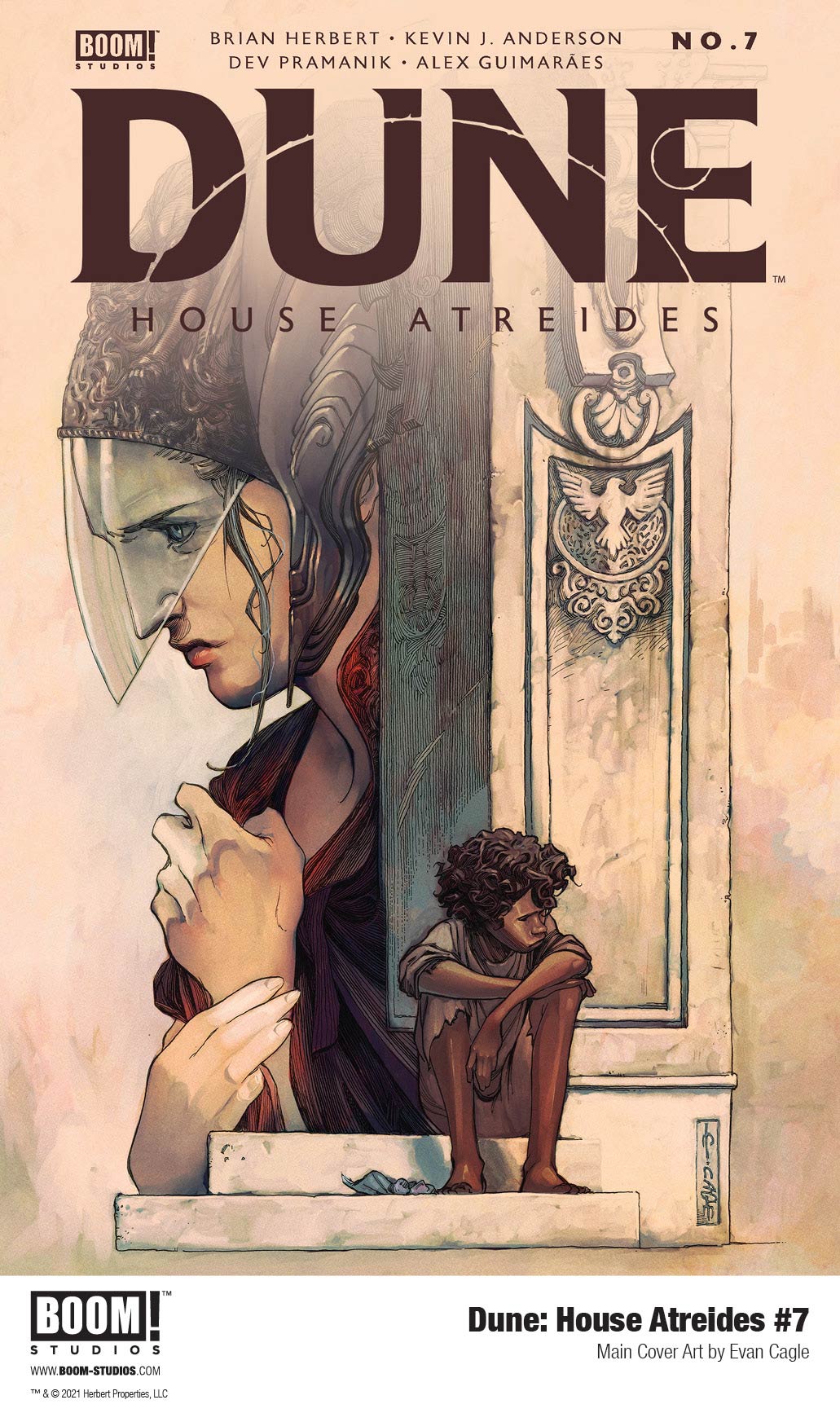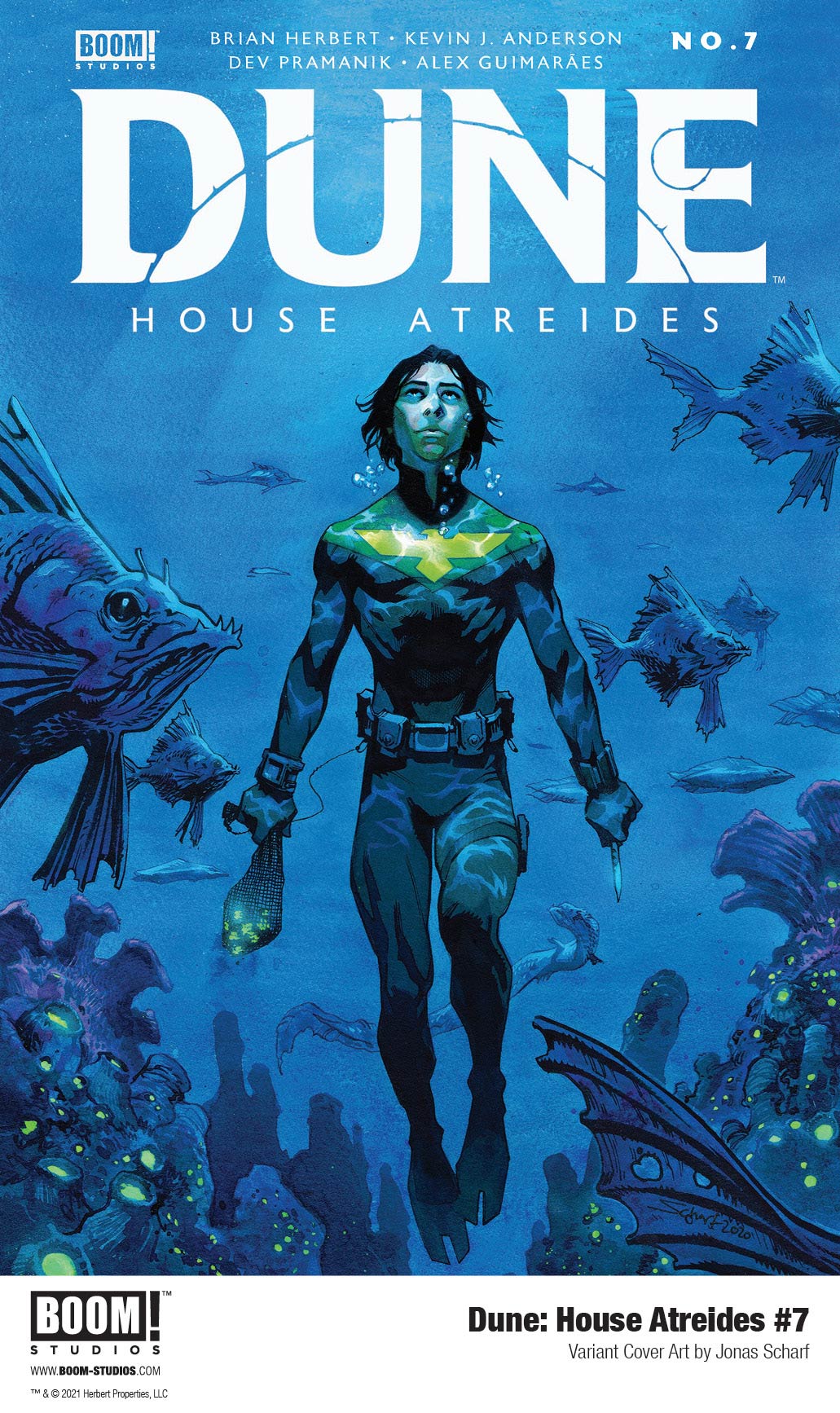 As dusk falls on Arrakis and its two full moons rise into the sky, Pardot Kynes reflects on wondrous events experienced so far on the desert planet and his imminent marriage to the Fremen woman Frieth. While it will be a special occasion for the planetologist himself, this union represents an unprecedented connection with the mysterious indigenous people—they now embrace an outsider in their community for the first time.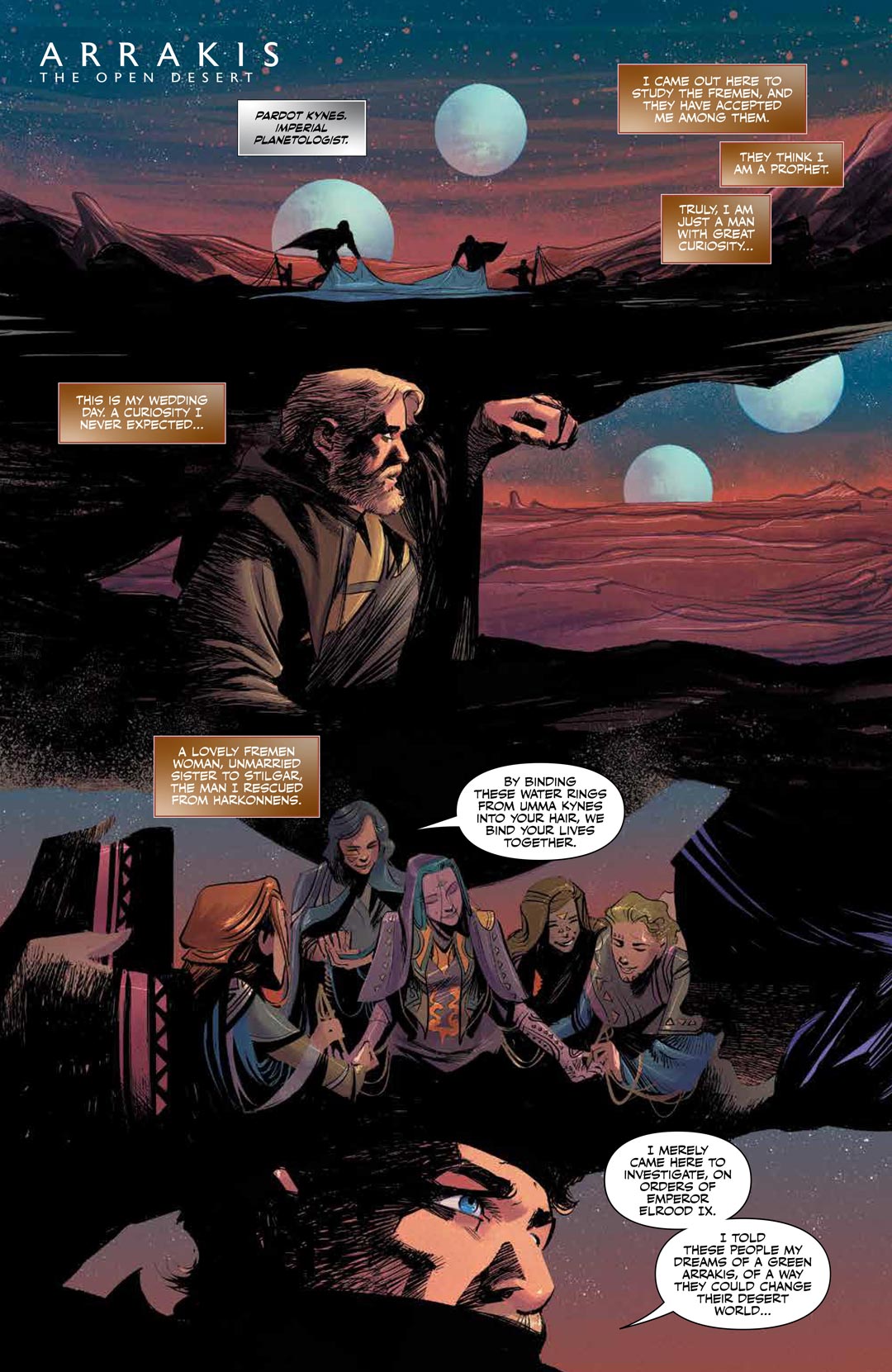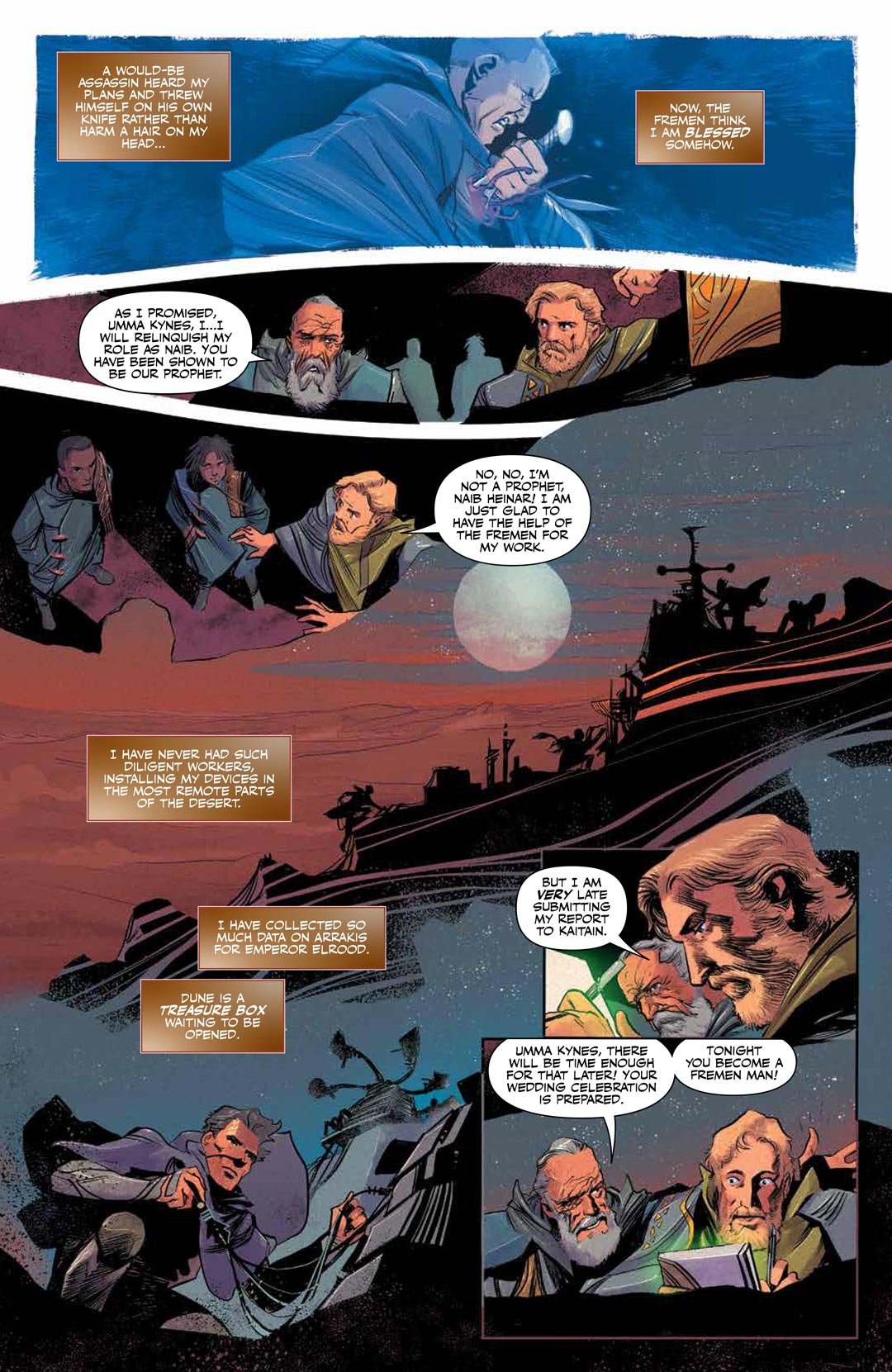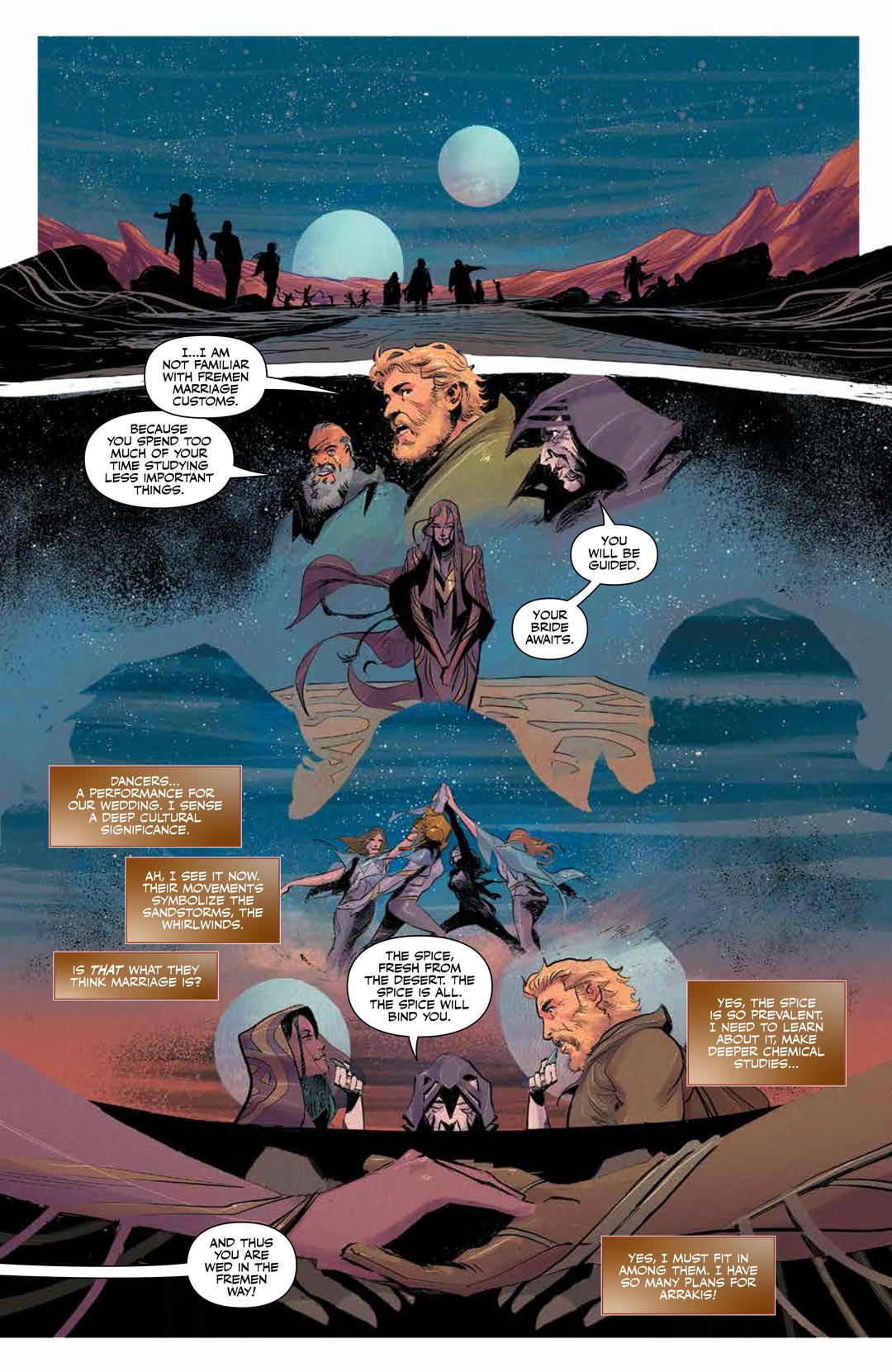 Meanwhile, the Reverend Mother Mohiam has returned to Giedi Prime for a second rendezvous with Baron Vladimir Harkonnen. This time however, the head of House Harkonnen has taken measures to ensure that he will be the one in control.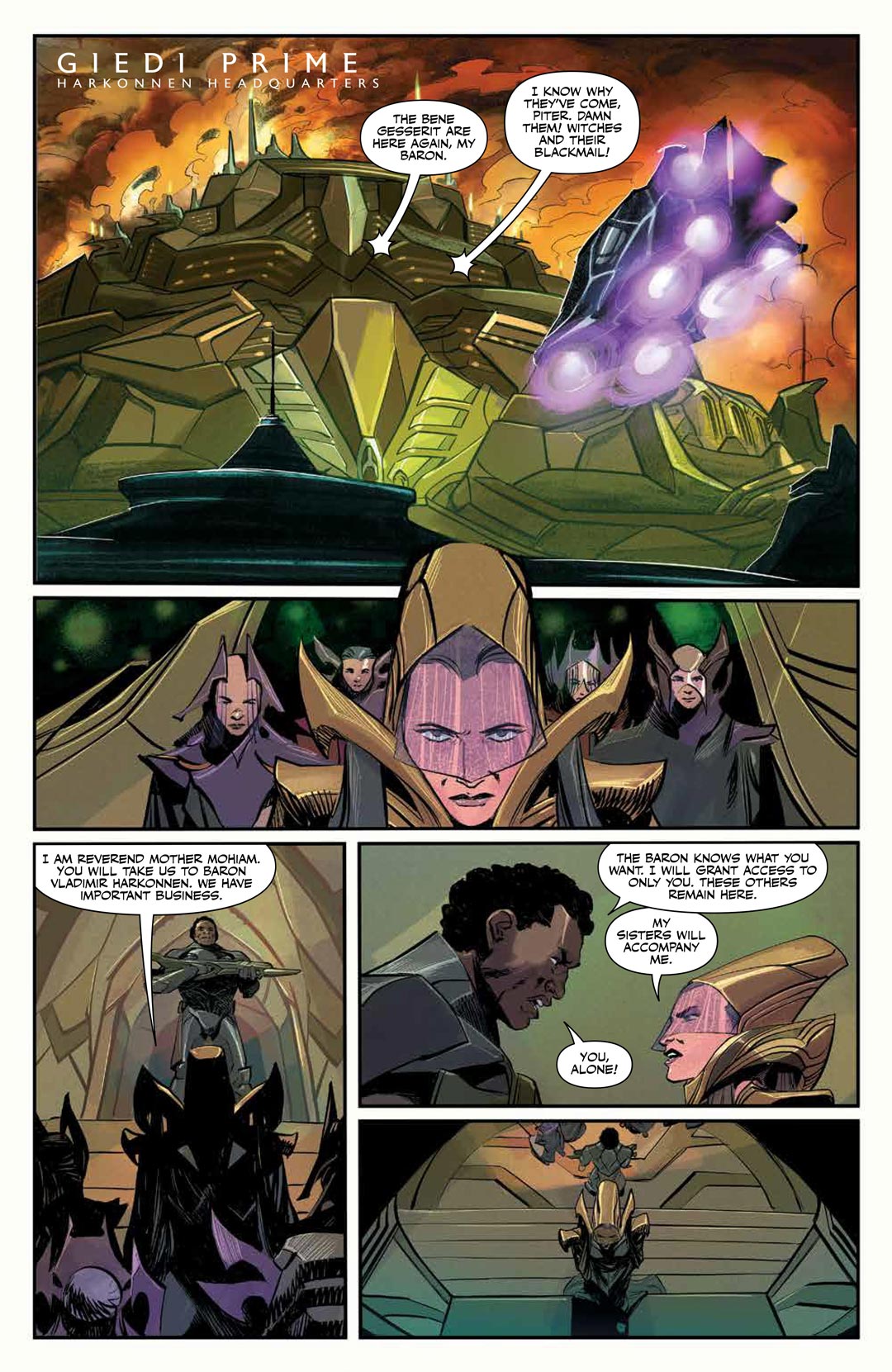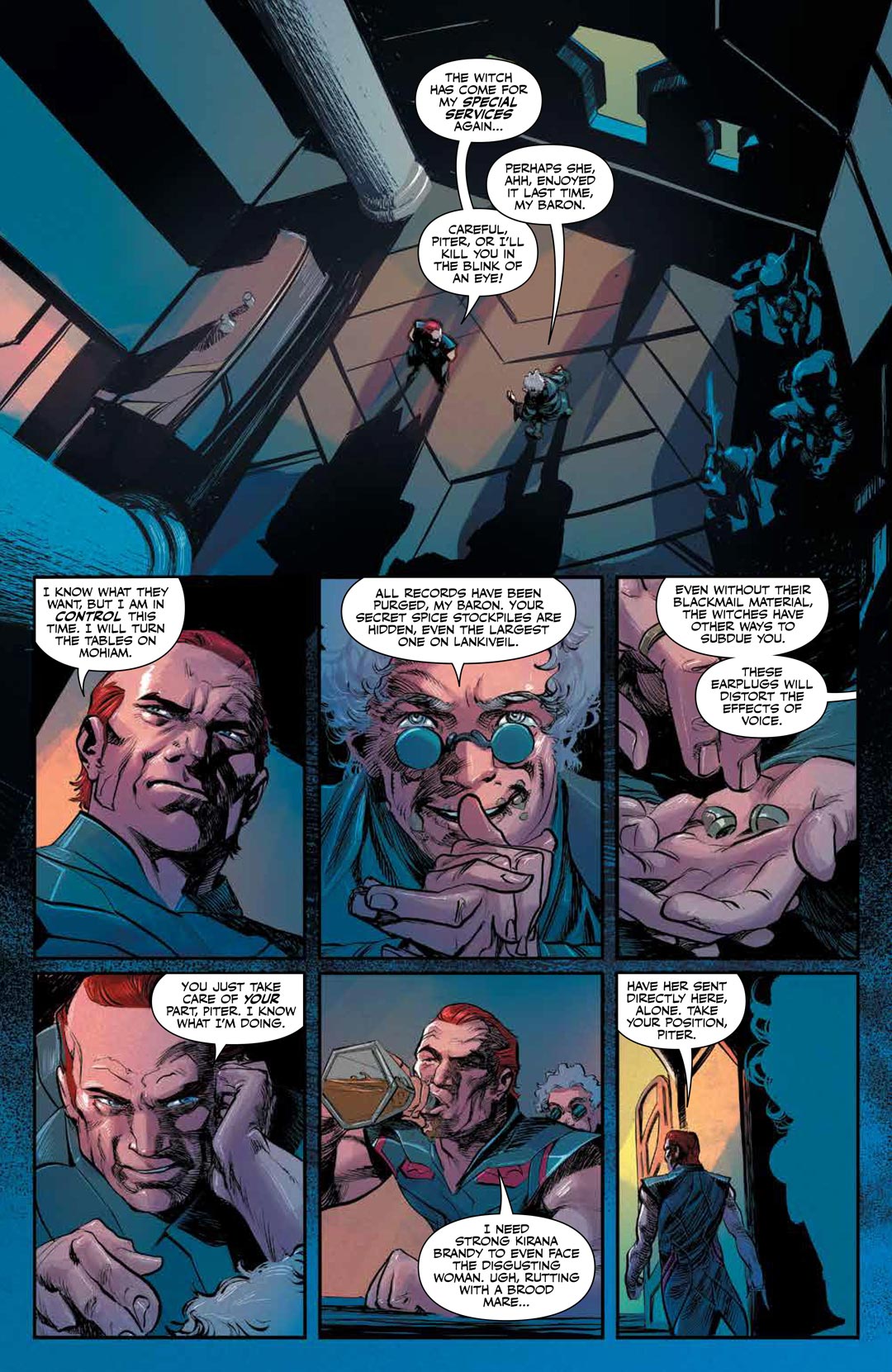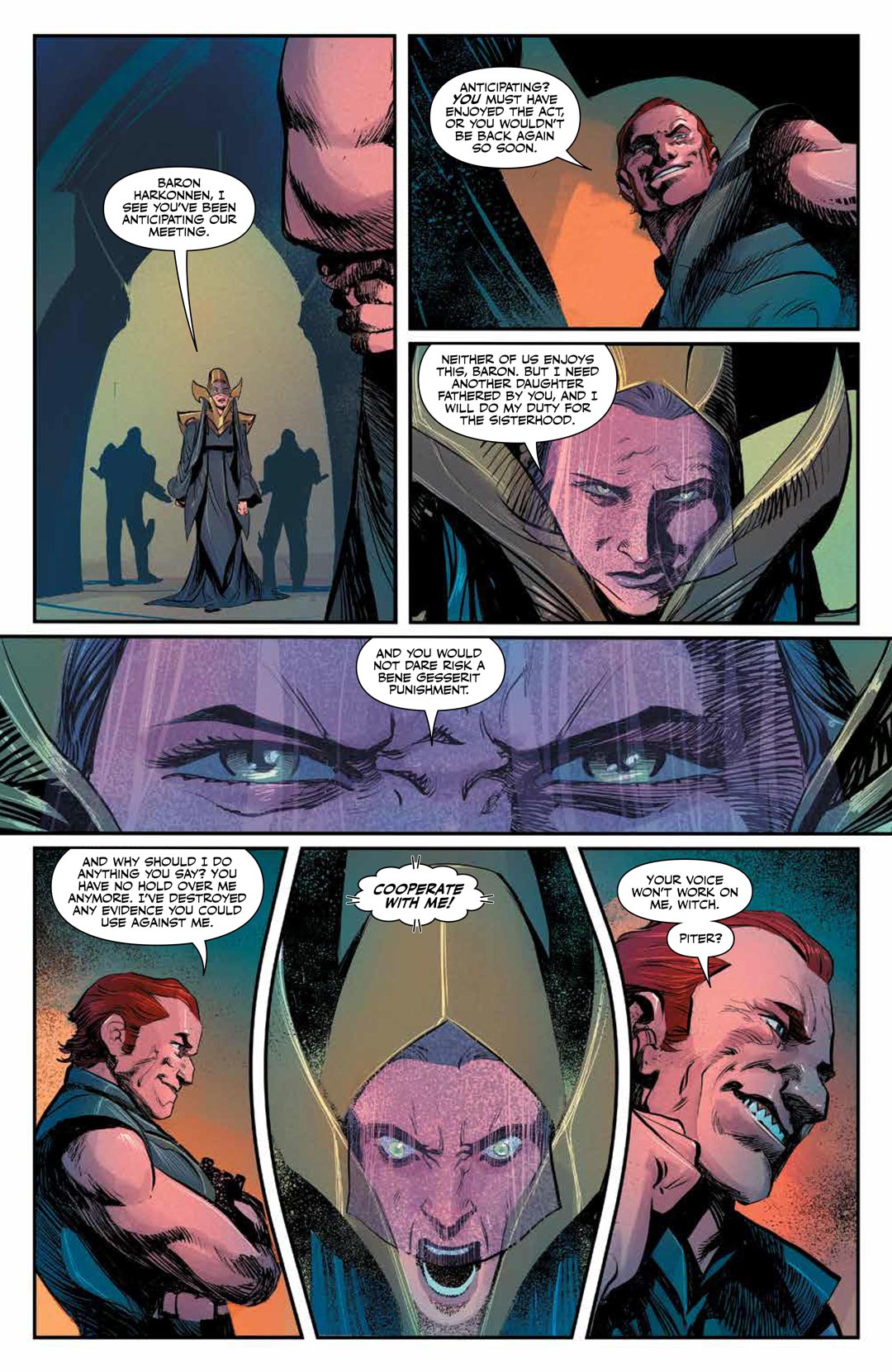 Here's the official synopsis for Dune: House Atreides #7:
* Leto has narrowly escaped death after an unexpected revolt on Ix and must now protect Rhombus and Kailea Vernius, children of the planet's rulers.

* While the Duke welcomes them with open arms, his wife Lady Helena is rebuffed and skeptical that housing them could bring more harm than good.

* Duncan Idaho is welcomed into Castle Atreides and discovers all may not be well…
The seventh issue is now available for purchase in digital stores, including Amazon and comiXology. Previous issues are available for download now and you can also subscribe to the series, so that future issues are automatically delivered to your device on the day of release.
Print copies can be purchased via local comic book shops (use comicshoplocator.com to find the one nearest you) or ordered directly from the BOOM! Studios webstore (they're also offering 6 issue subscriptions).
If you're looking for the earlier issues, BOOM! Studios announced this week that Dune: House Atreides comic issues #1-4 will get brand new print runs, in order to meet demand. These will feature new covers by Dev Pramanik—featuring the key worlds of the Dune universe—and will be on sale starting from June 9, 2021.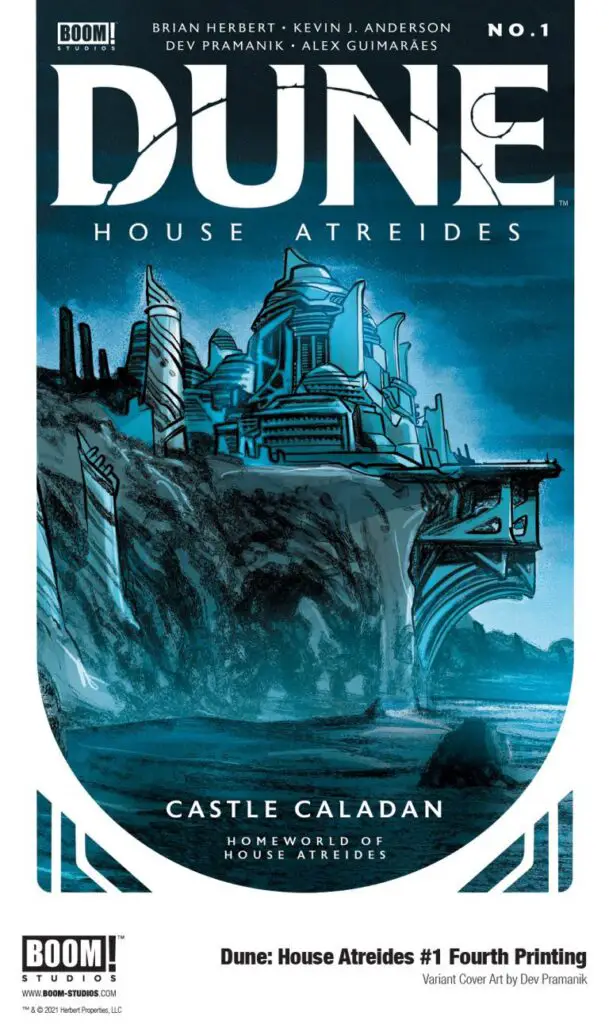 Source: BOOM! Studios