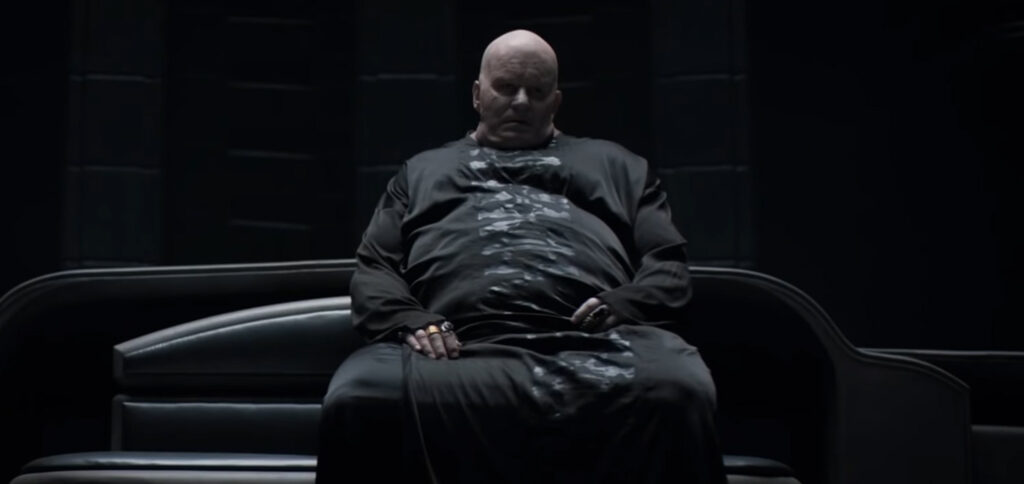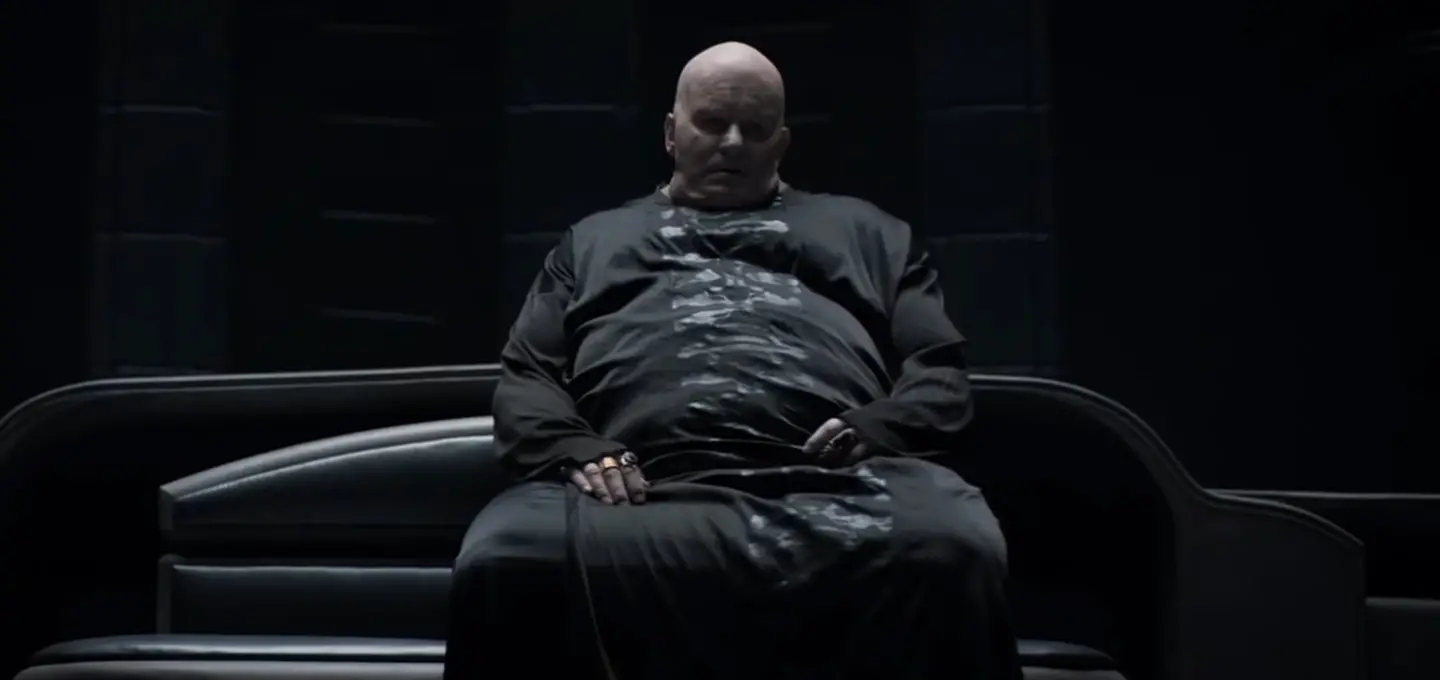 As part of their ongoing "Path to Dune" series, IGN have released an exclusive behind-the-scenes look at how the villains of Dune were brought to life for Denis Villeneuve's movie adaptation. Where recent trailers and character vignettes have showed off the malevolent figures of House Harkonnen, this new video clip explores all of the makeup and prosthetic work that went into realizing these unique characters.
For every aspect of this movie, director Denis Villeneuve and crew have seemingly considered the tiniest of details in visually recreating the Dune universe. This held true for Donald Mowat—makeup and hair department head and prosthetic designer—and his design team, as they translated character concept art into an onscreen reality, with Stellan Skarsgård's Baron Harkonnen being a standout achievement.
Watch the video (3 minutes) here. Read further for our commentary and the transcript.
Both the quality and volume of makeup and prosthetic design on display here is genuinely impressive. In previous interviews Stellan Skarsgård talked about his transformation into the Baron, which required spending eight hours in the makeup chair. Now we get a sense of this staggering level of effort—from both the actors and designers—that took place, even before that execution started on the movie's set.
The end results speak for themselves. Donald Mowat and team have successfully crafted appearances for the Harkonnen characters, that are convincing and frightening. In contrast with previous adaptations of Dune, there is a real sense of danger emanating from both the Baron and his subordinates. When Gurney warns Paul about the brutality of House Atreides' ancestral rivals, there's no room for doubt.
Here's the full transcript from the video:
Denis Villeneuve: For me, I love makeup when i don't see it. I started to work with Donald Mowat. I was very impressed by his sensibility. Donald is all there for the characters, he's very subtle, very precise.

Donald Mowat: I think one of the most interesting things working with Denis, you kind of come to the table with sort of an open slate. You start with certain references and I'll bring him pictures, and we sort of compare notes. So we talked about some of the things that really stood out—obviously the Baron, certainly anything to do with the main cast. We really covered each character. Certainly with Josh's scar it started off from less is more, but sometimes the simplest things are really difficult for people to believe.

Josh Brolin: He was scarred by Dave Bautista, who if I had anybody who I would want scarring me, it would be him. Because I loved it [laughs].

Mowat: The Harkonnens have a clean-shaved face, kind of smooth, and eyebrow blockers, which is quite a complex makeup.

David Dastmalchian: The makeup lends so much to the character. I mean, the first time I looked in the mirror—when the makeup artist completed the look for the day—I just saw Piter… it's amazing.

Mowat: I knew the Baron would be big, but it really is big. I thought of friends of mine who were based in Sweden. [Love Larson] and [Eva von Bahr] created the whole suit, so it's a huge huge undertaking.

Stellan Skarsgård: I had long discussions with Denis about where I wanted to go with it, and that he looked different, that he had a presence that you hadn't seen before.

Villeneuve: It was difficult, because i didn't want the Baron to look like a caricature. I wanted to feel a menace of that massive human being and that weight. Stellan was quite frightening as the Baron, fantastic performance.

Mowat: We worked incredibly hard at making something that we hope people will like and value for kind of some artistic merit and contribution.

Skarsgård: People are hungry to see a fantastic, well-told, interesting story and I hope that they see something they didn't expect to see.
We'll be able to experience these artistic triumphs when Dune: Part One opens in the United States on October 22 and one day earlier in the U.K. For other countries, refer to full list of release dates.
Source: IGN Movie Trailers YouTube channel (September 30)