Shortly after New Year's, I was on Twitter sharing my well-known excitement for Denis Villeneuve's upcoming Dune movie adaptation and celebrating the fact that we'd finally reached the year of its release. It was then that Charon (@AdeptCharon on Twitter) reached out to me with an interesting proposition: What if we dedicated this entire year to exploring the director's filmography? He already had a handy infographic ready to go, mapping out which films to watch and when, approximately one film per month leading up to Dune's international premieres in September and the U.S.' release on October 1. I quickly gauged interest online and, by the next day, launched a Discord server dedicated to the concept. Three months and over 100 members later, we're about to watch Incendies and break into Villeneuve's greatest, most popular films.
My first Villeneuve film was Enemy back in 2014. My family had rented it at Redbox, and I wasn't sure what to expect. Without getting into spoilers, it's safe to say the Québécois filmmaker made an impression on me. His methodical pacing, unsettling camerawork, and mastery of dread had me so anxious by the end. I literally covered my eyes as the final shot flashed across the screen and had to rewind the movie to see it for myself. Over the next couple years, I also watched Prisoners and Sicario at home, not ever really aware that the same filmmaker was responsible for them all. By the time Arrival hit theaters in November 2016, I was ready to finally see one of his works on the big screen. I had avoided trailers for the film, but knew that Villeneuve was the director and same artist who had so impressed me with his thrillers. This was something else though. Arrival blew away any and all preconceptions, deeply moving me and cemented Villeneuve as one of my favorite directors.
As a sci-fi junkie? I was in Heaven, and that euphoria was only amplified knowing that a Blade Runner sequel was his next project. It would star Ryan Gosling, be shot by Roger Deakins, and be scored by Hans Zimmer. Ironically, my excitement had nothing to do with nostalgia for the 1982 original — a film I had never seen. It was purely based on what I knew Villeneuve was capable of in this genre. My expectations were embarrassingly high as October 6, 2017 finally rolled around. I skipped my evening class at Carolina and made my way to the local IMAX screen. 3 hours later, I knew I'd had a cinematic experience that only hits you a few times in your life, and that's if you're lucky. I saw it five more times in theaters, and it even served as inspiration to study film in college.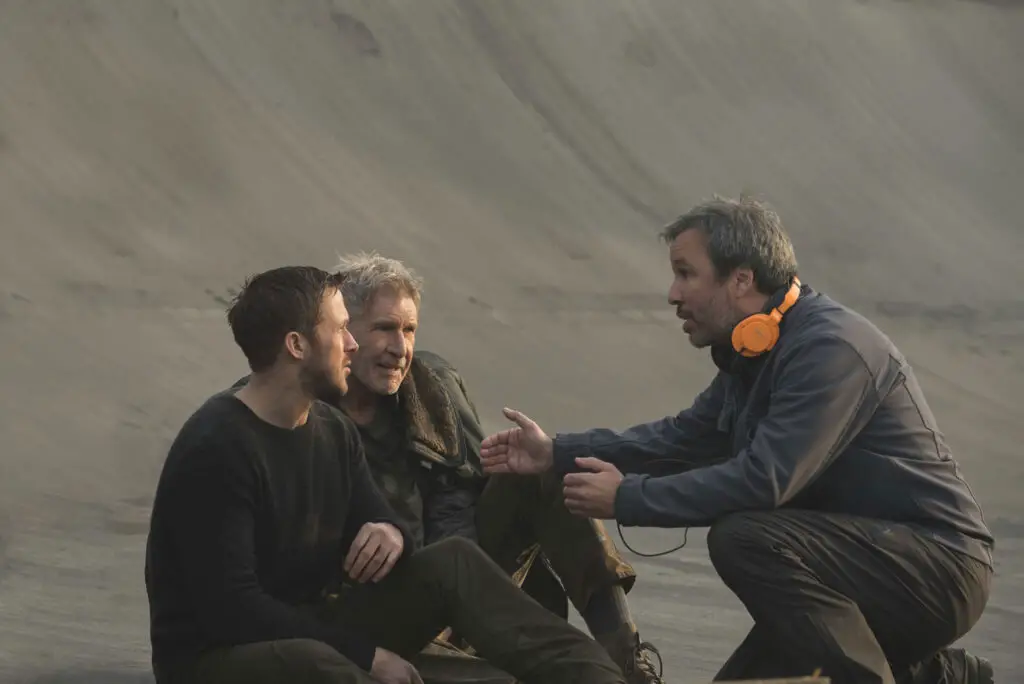 It's these profound experiences that inspired me to reach out to so many people online and ask them to join our 'Countdown to DUNE'. It's been exciting to watch as dozens of people join the server, sharing their excitement for not only Dune, but for the opportunity to either revisit Villeneuve's filmography or discover his films for the first time. From August 32nd on Earth to Polytechnique to Blade Runner 2049, it's a rich body of work that spans a variety of genres, styles and even languages — and I hope you all come to enjoy these pictures as much as I do. And while simply watching films is rewarding, I believe sharing that enjoyment with others in discussion, analysis, and debate elevates the experience to another level. I don't know what I would have done with myself over the last couple years without the army of Dune fans and Villeneuve admirers that I've met and formed bonds with. Gratefully, we're now half a year out from when Dune releases, so let's make the most of it!
Click on the image or link below to check out the 'Countdown to DUNE' community on Discord, learn where to watch the movies, and join the fun discussions.