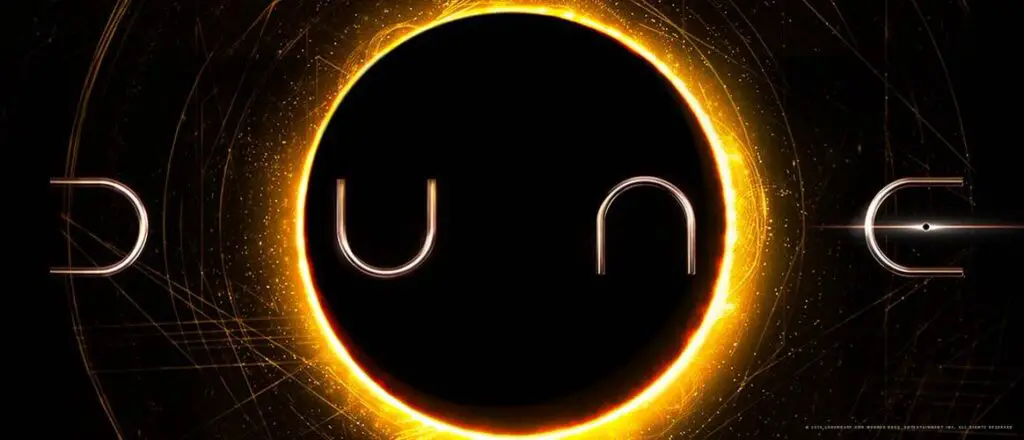 Following earlier reports of the first Dune (2020) movie trailer dropping in August and mentions from cast and press that have already watched it, Timothée Chalamet has seemingly confirmed an August release date. Assuming this holds true, that narrows down likely debut venues to an online announcement, Tenet's theatrical release, or a combination of the two.
The trailer was previously linked to the Inception 10th Anniversary re-release in theaters, however the revised synopsis suggests that plans to show "sneak peeks" of Dune and Wonder Woman 1984 are scrapped. Mentions of both titles were removed from international premieres (starting August 12), before also being pulled from the U.S. event (currently scheduled for August 21).
While it's feasible that the Dune trailer will now be tied to screenings of Tenet (international premiere August 26), that movie's staggered roll-out and varying status of cinemas are concerns. As reported by Variety, the current plan for U.S. is a limited release on September 3 with premiere dates for other major movie markets still to be decided. Besides limiting access to a smaller audience, restricting the trailer to only cinemas may increase risk of leaks. If the trailer does release with Tenet, we'll hopefully see it officially posted online (in high quality) around the same time.
Finally, despite this information coming from credible sources, it's important to keep in mind that schedules still remain in flux, as evidenced by the extensive list of pandemic-related movie delays (or shifts to digital distribution) announced over the past months. Warner Bros. and Legendary Pictures may be awaiting the outcomes of Inception and subsequently Tenet, before committing to maintain the release dates of their remaining 2020 slate, including Dune on December 18.
Sources: TrailerTrack, Variety, Timothée Chalamet's Twitter account