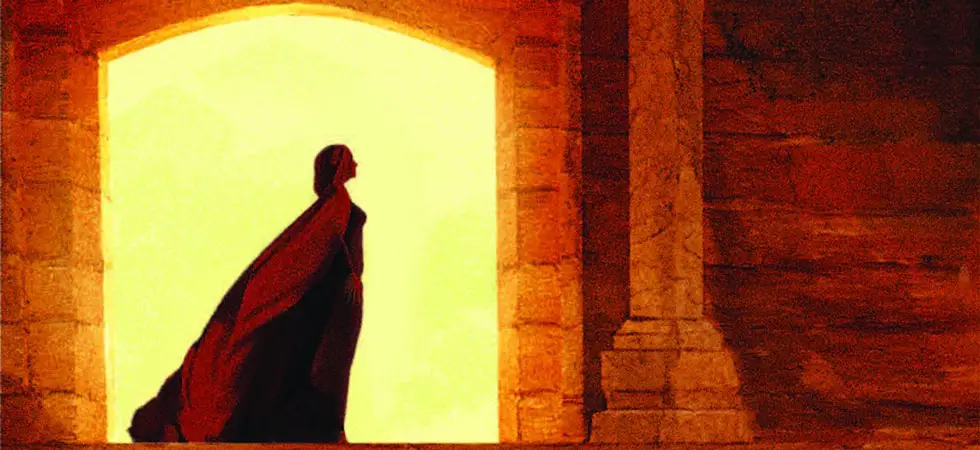 The next new Dune novel will be published on September 21, 2021 and a first look at the cover artwork has surfaced online. Dune: The Lady of Caladan is the second book in The Caladan Trilogy, written by Brian Herbert and Kevin J. Anderson, that takes place during the year directly preceding the monumental events of Dune, as told in the original 1965 book by Frank Herbert and its forthcoming 2021 movie adaptation.
This prequel story tells of the conflicts and political intrigue that led to the Atreides family taking over control of the desert planet Arrakis, home to the universe's greatest treasure, from their long-time archenemies House Harkonnen. Last year we reviewed the first book in the trilogy (spoiler-free), Dune: The Duke of Caladan.
Here's the first look at (a section of) Matt Griffin's cover illustration featuring Lady Jessica of House Atreides, the titular character of the upcoming book:

The book's official synopsis follows:
Lady Jessica, mother of Paul, and consort to Leto Atreides. The choices she made shaped an empire, but first the Lady of Caladan must reckon with her own betrayal of the Bene Gesserit. She has already betrayed her ancient order, but now she must decide if her loyalty to the Sisterhood is more important than the love of her own family.

Meanwhile, events in the greater empire are accelerating beyond the control of even the Reverend Mother, and Lady Jessica's family is on a collision course with destiny.
After completing multiple rounds of back-and-forth reviews, the final draft is now with the publisher (Tor Books). Although the exact page count is not known, the authors have confirmed that this second entry will be longer than the first book in the trilogy (likely by ~45 pages, based on current word count).
Alongside the artwork, a store flyer has been made available with details on the official ISBN codes and pricing: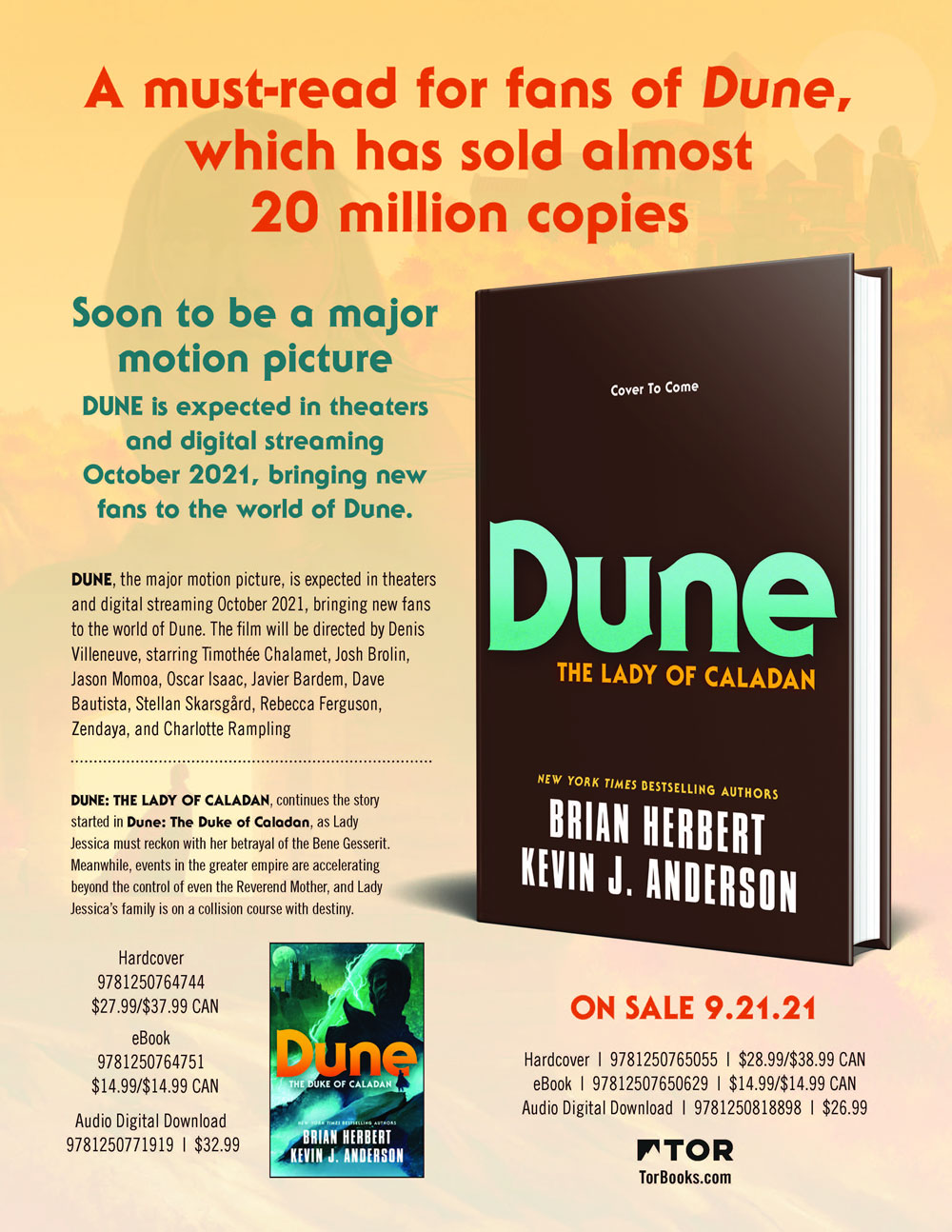 The book is available now for pre-order in hardcover, eBook, and audiobook versions.
Thanks to Dune – Behind The Scenes from DuneInfo.com for this news tip.
Source: DuneInfo Twitter account